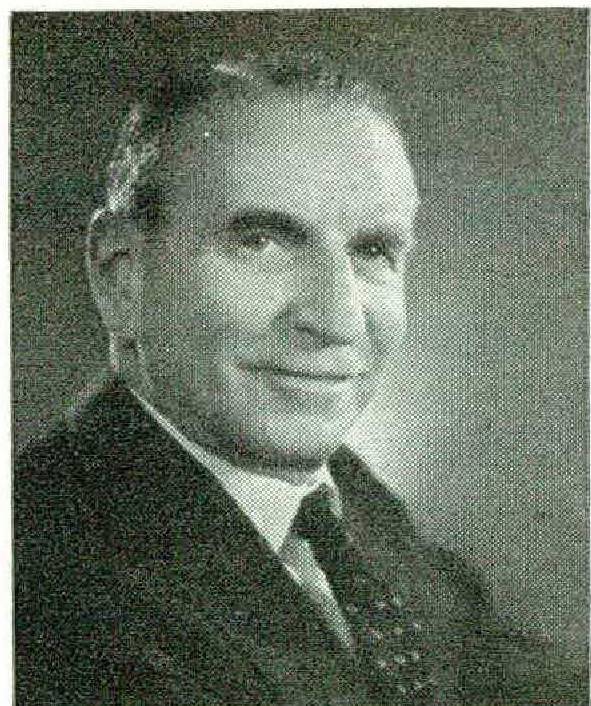 TEN years ago, had you asked any native north of Boston to name the three spots of greatest natural beauty lying between Boston and Newburyport, he would have told you Plum Island, the Cathedral Pines of Essex, and the Ipswich-Essex marshes. Plum Island, with its undefiled beaches fresh and open to the thundering surf of the Atlantic, has mercifully been converted into a bird sanctuary and is safe for the future. The Cathedral Pines were bisected, bulldozed, or blown down in the building of Route 128 and are gone. The Ipswich-Essex marshes are now under siege by a privately owned utility company, and unless the company will listen to reason, or the Supreme Judicial Court of Massachusetts steps in, as it did in the defense of Walden, they too will become a casualty, one more of our unique natural resources desecrated for commercial profit.
For more than three centuries, these marshes have been a network of winding tidal streams, the Ipswich, the Essex, the Rowley, and the Parker rivers; a holding ground for mallard, teal, snipe, plover, and a multitude of shore birds; a night spot for seal, which follow the summer schools of fish in on a high tide; a wild, limitless, tawny stretch of sedge and dune. Ipswich is singularly rich in seventeenth-century houses; some of the very finest were built here in the early days of the Bay Colony, and no less than thirteen stand overlooking the marshes which were theirs by heritage and which today are certainly part of their value. The more recent dwellings leading down to the sea and the rivers have been equally dependent the sweep of the inviolate marsh was why they were built there; and many generations of New Englanders have loved the marshes and fiercely defended them from change.
Now comes the Merrimac-Essex Electric Company, intent on building a thirty-two-mile power line from Gloucester to Newburyport with a swath a hundred feet wide and poles or pylons ultimately towering up to eighty feet. They propose to build it all aboveground, slashing across the marshes on a diagonal of eight and a quarter miles, and they profess not to understand why the selectmen of Ipswich, Essex, and Hamilton and the citizens of all towns affected, almost to a man, are up in arms. The alternative, of course, is to build the transmission lines underground, and this, it is protested, would increase the cost (the lobbyists have made some wild guesses to this effect). In congested communities, Beverly, Manchester, and Gloucester, this same company did place its transmission underground; now it seems to feel that it is dealing with towns that can be pushed around — and after all, a marsh is just a marsh.
Numerous petitions have been filed with the Department of Public Utilities, including one signed by 2500 Ipswich voters and another by 800 people of Essex. Ipswich, as it happens, has a municipally owned electrical plant, and its rates are lower than those of the invaders. So here we have the irony of a private utility invading a town where it is neither wanted nor needed and, in the act, threatening to despoil the town's most precious possession.
It seems to me that this is a case that cannot be adjusted by the old means of eminent domain and political pressure. Ipswich, by remaining small and by vigilant preservation of its famous houses, has come to be a historic site of considerable importance. The tourist trade has grown to be Massachusetts' third largest industry, and there is a large annual pilgrimage to the towns I have been speaking of. If the state authorities are trying to balance dollar against dollar, they had better ask themselves whether the desecration of the great marshes is really in the public interest; their choice is whether to defend a place of unique beauty and historic interest or to permit, on the plea of economy, a private firm to erect its panoramic and permanent eyesore.
DECISION MAKERS
"One of the most bizarre features of any advanced industrial society in our time is that the cardinal choices have to be made by a handful of men: in secret ... by men who cannot have a first-hand knowledge of what those choices depend upon or what their results may be." With these words C. P. SNOW, the English scientist and novelist, opened the first of the three Godkin Lectures which he delivered at Harvard last fall and which have now been published in book form under the title SCIENCE AND GOVERNMENT (Harvard University Press, $2.50). This small book, so bold, so lucid, and so full of character, goes straight to the heart of government in an atomic age, whether the government be totalitarian or democratic.
Sir Charles illustrates his argument with the now classic struggle which was waged between Sir Henry Tizard and F. A. Lindemann (Lord Cherwell). They were brilliant contemporaries who had been close friends during their graduate study in Germany; they had been trained as scientists; and each found fulfillment as an administrator, a decision maker, at the highest level in the British establishment during that critical decade 1934 to 1944. Each, curiously enough, was projected into power by Winston Churchill's strenuous objection to the government's unpreparedness. Tizard came first, and for him the author has the greater respect and much the greater affection. In 1934, after Baldwin's lugubrious statement, "The bomber will always get through," Tizard was made chairman of an inconspicuous committee to study air defense. He insisted on a small one, and the two associates he picked, A. V. Hill and P. M. S. Blackett, were the best that could be found. In secret and without fuss, they decided that radar was Britain's best and only chance and went to work to perfect it. Sir Charles's description of how this decision was eased through and of how radar in all its phases was conveyed with enthusiasm to the military is fascinating. He terms this a prime example of closed politics.
Lindemann, Churchill's personal scientific adviser— Snow calls him Churchill's "grey eminence"— was admitted to the committee some years later, at the point when Churchill's criticism demanded that he be included, and almost immediately there was head-on hostility. Lindemann was a passionate believer in the efficacy of heavy bombing, and he had two pet gadgets of his own, one the use of infra-red detection, the other a device for dropping parachute bombs in front of hostile aircraft. ("None of them was ever any practical good at all.") Churchill, of course, had to make all such choices at second hand, and his attachment to Lindemann determined his vote. Thus, Tizard's advanced and brilliant work on radar could be given top priority as long as Baldwin and Chamberlain were in office. When Churchill went in, Tizard came out, and was, indeed, kept out in scientific exile from 1943 to the end of the war.
This shift in influence, all done under the constraint of secrecy, and its effect upon the course of the war, Sir Charles has laid clear in swift and telling strokes. The bombing policy forced through by Lindemann is a typical example, says Sir Charles, "of the hypnosis of power,"and the fact that he overestimated by ten times the effect of the bombing shows how wrong a highplaced adviser can be. It does not, however, lessen our dependence upon the scientist who is right, the Tizard in Britain, the Vannevar Bush in America. And Sir Charles, in his conclusion, makes it unmistakably clear why scientists must be active in all levels of the government, especially now, when we of the West "are beginning to shrug off our sense of the future."
HOW LINCOLN GREW
The early years of Abraham Lincoln are concealed in more impenetrable obscurity than those of most great men. He was not written about, his letters were not kept, and the little we know comes down in scraps of hearsay or of latter-day recollection. This handicaps PAUL HORGAN in his attempt to show us the formative influence and the helping hands which converted the towering, prodigiously strong Abe from flatboatman, storekeeper, and legal clerk into an uncouth but articulate politician. CITIZEN OF NEW SALEM (Farrar, Straus & Cudahy, $3.75) begins as Abe, in his twenty-first year, floats into sight of the village of New Salem aboard a heavily loaded flatboat. For a day and a night the boat is stuck on the mill dam, and it is the angular, powerful boatman who sets it free. The village drew him back on his return from New Orleans, and Mr. Horgan's account of Lincoln's acceptance and growth in New Salem is written at the outset in a sententious, holier-than-thou prose which I cannot think has much in common with the crude, droll, powerful creature that Lincoln must have been.
The book gets better as it moves into the area of the known to show us the reading which he did under Mentor Graham and the books he borrowed from Colonel Rogers, who lived across the prairie near Athens, Illinois; the studying he did at night; the improvident partnership which he formed with the hard-drinking William F. Berry; and the stories and glimpses of prairie life which he picked up in their store-saloon. When the store fails, Lincoln is left without a job and $1200 in debt. And now, as a newly appointed postmaster, he begins that familiar circulation which was to win him friends and earn his election as an assemblyman of the Illinois legislature.
The latter half of this book redeems the first, although there occasionally are stilted sentences - "Crickets clicked more slowly with daylight, and bullfrogs spaced their gulps more widely. . . . With darts of song, birds in the forest roof made a net of sound over all" - as if all this had to be told as a prose poem. The illustrations by Douglas Gorsline point up the text, adding skillful touches of romance, comedy, and, at the end, dignity to the chronicle.
BIOGRAPHY OF A RIVER
Good books about Texas are rare. This huge, sparsely settled empire, which was a nation before it became a state, has been too busy with its material development to bother to write things down. JOHN GRAVES, who was born in Fort Worth in 1920, graduated from Rice in 1942, and served with the Fourth Marine Division until wounded at Saipan, is a writer who intends to redress the balance. In his book GOODBYE TO A RIVER (Knopf, $4.50), he writes of a trip which he made in the upper Brazos River in the month of October, a few months before this vast, winding stretch, so bloodstained with Texas history, would be dammed and the countryside drowned. He made the trip in a canoe, and his companion was a twelve-pound dachshund pup whom he calls "the passenger." This is the river he had known as a boy, the sand bars and quicksands, the good hard-bottomed fords, the solitary homestead whose builder had been scalped by Comanches (they ruled these lands for two hundred years), the cattle barony of a hardy survivor like Old Charlie Goodnight.
Mr. Graves writes with the realization that what he is seeing he is seeing for the last time. He knows the inevitable natural law: "Men increase, country suffers." He has a watchful eye for all that is living ("We don't deserve eagles, they will go") and a mind so well informed about the early warriors and wanderers—John Davis and the hardscrabble life; dignified old Mr. Couts, who drove a thousand longhorns to California and then rode back across the plains with $50,000 in gold in the saddlebags to open a bank; Martha Sherman, who lived for four days after Indian torture such as you don't like to believe — that as he paddles and as you read, you have the feeling that the whole colorful, brutal tapestry of the Lone-Star State is being unrolled for you out of the biography of this one stream.