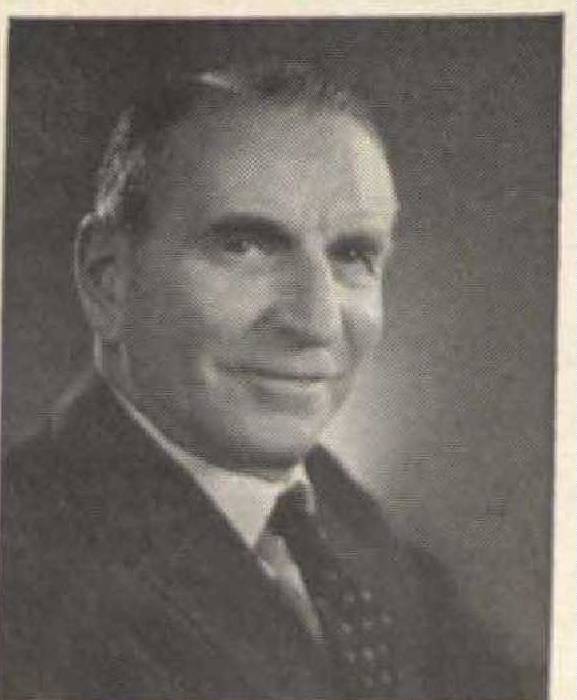 BY EDWARD WEEKS
THE challenge of facing a large audience, expectant but unaroused; the laughter that greets a sally at the outset, then the stillness as the power of imagery and ideas takes hold; the response that flows, audibly or inaudibly, from the audience to the speaker; the fresh extemporizing without which a lecture is dead; the tension and timing as the talk nears the hour; and the unexpected conclusion — this is what every professional speaker comes to know.
The lecture platform, in the days before television, occupied a unique place in the American community. Ralph Waldo Emerson wrote many of his finest papers for it; Dickens and Thackeray in their readings moved huge audiences to tears and laughter; William James and Rudyard Kipling spoke at Chautauqua; and Oscar Wilde, at the height of his popularity, made a witty, orchidaceous progress from coast to coast. The platform was a show-off for inarticulate celebrities (H. G. Wells, at $2500 a talk, was one) or royalty in need of cash who came once but never again; and a sounding board of oratory such as William Jennings Bryan's "Gross of Gold" speech, the like of which will never be heard again. Then, as now, when the lecturer was eloquent and as magnetic as John Mason Brown, Robert Frost, or Barbara Ward, the listener came away with an impression not soon to be forgotten.
Mark Twain was probably the most entertaining lecturer this country has produced: he made his first appearance on the platform in 1867, following his tour of the Sandwich Islands; the fees and the prestige drew him back again and again; and in his old age no banquet would have been complete without him. Mark's delivery was captivating; as his friend Howells said, "You simply straddled down to the footlights and took the house up in the hollow of your hand and tickled it!" Arlin Turner, in his lively biography of George W. Cable, the Southern novelist and early proponent of integration, gives us a sparkling account of a four months' tour which Mark and Cable made together under Pond's management beginning in New Haven on November 5, 1884.
They were a striking contrast as they came on stage: Mark in the lead, tall, draw ling, and casual; Cable, Small, neat, and courteous. Cable would being reading an episode like "Mary's Night Ride" from one of his Civil War novels, and on a later appearance recited selections from Old Creole Days and sang Creole songs. Mark in his turn learned that reading was not enough. Without notes he would extemporize incidents about Sawyer, Huck Finn, or King Sollermun, or in a hat melancholic manner launch
into "Why I Lost the Editorship," "The Stammerer," or " The Jumping Frog." He turned everything to his advantage the weather, the introduction, an early-leaver in squeaking shoes "Leave the shoes at home next time"). The pay-off was considerable. Mark's net, after all expenses, was $16,000); cable's, $5000 and Pond's, $3000. If we multiply by live for today's equivalent, this comes to more than any contemporary could expect.
The lour began in high Spirits, with plenty of hoi leplay although Cable would not travel on the Sabbath and there were unexpected rewards, as in waniter when Mark was looking omething new to read. Gable recommended the Morte d'Arthur; for the next several days Mark kept working on it with all his energy, and such was the origin of A Connecticut Yankee in King Arthur's Court. Their Schedule was a backbreaker. They filled Chickering Hall in Boston three times in twenty-four hours, and their itinerary makes even a hardened campaigner like myself gasp for breath. Following one performance in Illinois they left the reception in time to get aboard a coach at 11:30 P.M., changed to a sleeper at the junction at 12:15 A.M., changed again at 3:45, got off at 7:00, and were driven by sleigh through the snow and across the Mississippi to Davenport, Iowa, in time for breakfast — and the next speech.
HOW MARK LEARNED
Lecturing is more than a monologue, and Mark served a long, sensitive apprenticeship before he became expert. His development and his adventures have been well told by PAUL FATOUT in MARK TWAIN ON THE LECTURE CIRCUIT (Indiana University Press, $6.00). He learned to tone down his crudities and profanity, thanks to the pressure of Mother Fairbanks and his fiancée, Livy Langdon, to win his hearers, as Mr. Fatout says, "softly and casually, to put them at ease with drawling slowness, not to assault them." He gave up his youthful antics, such as applauding himself or offering to repeat a pet passage. He disliked to lecture in a church because people were afraid to laugh there, and when he had to, he was apt to work too hard "to dispel the sanctimonious pall." Exaggeration was his forte, but he could be eloquent in his description, and his realistic account of the decrepit Holy Land was regarded as so impious that he was blasted from pulpits as "a son of the devil" and had to drop this bit of realism out of his repertoire.
His source material came from two big voyages, his four and a half months in the Sandwich Islands in 1866 and his world tour in the Quaker City from which came Innocents Abroad. To these he added his reminiscences of Virginia City and of California. Few manuscript pages of his talks survive, and Paul Fatout explains why: Mark reworked his material, as every good lecturer must, and no talk was set and then duplicated. The audacity of his humor was just as effective in Boston as in San Francisco. By good luck, Mark entered the circuit at a lime when the concentrated solemnity of most lyccum speakers had exhausted all listeners. So when Mark walked on stage to talk about "Our Fellow Savages of the Sandwich Islands*'; when he offered to illustrate cannibalism "if furnished an infant,"paused expectantly, then said, "I know that children have become scarce and high of late, having been thinned out by neglect since the woman movement began"; or when he interpolated the tall story of Morgan, the champion liar, "who claimed that his fast horse outran a thunderstorm for eighteen miles while his dog was swimming behind the wagon all the way," mirth swept into the hall like an cast wind on a hot day. The joy of writing about Mark Twain is the joy of uncovering the unpredictable and refreshing things he said. Mr. Fatout has served us well in reconstructing this glowing aspect of Mark's career.
ABOVE THE TIMBER LINE
TOM LEA, a combat artist in the war, has proved himself a powerful delineator of the West in his novels, The Brave Bulls and The Wonderful Country, and in his handsome two-volume history of the King Ranch. His new book, THE PRIMAL YOKE (Little, Brown, $4.95), is a windy story of the high mountain country of Wyoming with its snow peaks, glaciers, and trout streams. Ingo Spurling, an infantry sergeant in World War I, guides fishing and hunting parties up to the wilderness of the Cloudrocks; Em, his wife, keeps the books and tries to protect her sons: Hank, the marine who has returned from the Pacific to help his father, and young Fenw ick, w ho wants to be an artist. One of their favorite "sports" is Robert Royston, a Chicago industrialist who was once Ingo's captain and is now a hard-driving millionaire. When Royston, fed up with competition, comes back to climb to the hidden lakes holding the golden limit, he is followed by bis amorous, twice-divorced daughtci Dorothy. She takes what she wants, and so the trouble begins.
The author is much more at home with the Spurlings than he is with the Roystons. In Em Spurling and in Hank, the lean, badly scarred he has drawn people who are vital and about whom qo words seem forced. But Dorothy, with her cafe talk, her compulsive sex, and her be auty which is forever "sparkling," I find difficult to accept So, too, it is hard to square Royston's shrewd judgment of men and his crisp authority with the sorry mess he has made of his private life. The scenes in which lather and daughter are in-
volved too often strain for effect. What is best in this novel is indigenous: Ma Spurling and her swift understanding, the mountain lore of Hank and his father, the beauty of the late summer under the the fishing for steelheads and golden and rainbow trout, the camping and hard rides in the sunlight or rain, the power of the winds and the hright and the sudden, terrific blot-out of the snowslide.
A STORY OF A FORTUNE
More than a decade ago Louis AUCHINCLOSS, a young New York lawyer who had been educated at Groton and Yale, made his first appearance in the Atlanta with a perceptive character study, "Maud," a story of an ungainly, spirited girl who never quite believed in the man who loved her. It was one of the best of our Atlantic "Firsts." then Mr. Auchincloss has continued to devote himself to the two disciplines of law and fiction; he has published nine novels, and the best of them is THE HOUSE or FIVE TALENTS (Houghton Mifflin, $4.50). The story comes to us as a memoir written by Miss Augusta Millinder, a tart and lively spinster of seventy-five, the granddaughter of the fabulously wealthy Julius Millinder.
Grandpa she remembers as "a raider, a cornerer, in for the quick profit, a small bearded man, always dressed in a rather dirty black, whose mild, watery eyes and meek, quiet tone gave no hint of the absolute autocracy that he exercised in his family." On his death he left nothing to charity. His millions were divided among his children, the bulk going to his two sons. With their wives they proceeded to crash Newport society, a feat which was not easy because of grandfather's trace of Jewish blood. Newport, with its airs and feuds and its pretentious hospitality of the 1890s, Mr. Auchincloss has recreated with graceful irony. This was the battleground for the Millinder heirs and a place of mortification for their daughters, for Cora, the alabaster beauty who escaped by marrying a French title, and for Gussie, the narrator, who in rebellion against her mother's plans messed up her one true love.
The period is a ripe one for Mr. Auchincloss, and he writes as one who loves to spend money. He prizes, as did Hergrsheimer, the houses, the pictures, the clothes, the horses, the gardens, the rivalries, and the feuds. He is at his best with the women, and it is noticeable that his portraits of Mrs. Bell, the witty arbiter, of Gussie, and of Gussic's strong-willed, intolerable mother are more alive than those of any of the men present. Lanccy, Mrs. Bell's son and Gussie's intended, is a blithe, independent spirit, but a little too bloodless. It is the women who rule this roost, and after the break between Gussie and her architect, an inevitable anticlimax ensues. The heart of the story, as it seems to me, is in the exuberant and decorative first half.
Big-time football has never had a stronger proponent than EARL H. BLAIS, who coached at Dartmouth and at West Point for nearly twenty-five years. He believes the Point should recruit its players and play to capacity, since the proceeds support the entire athletic program. He is proud of the great athletes he produced, proud of his friendships with Ernest Hopkins and General Douglas Mac Arthur, and still deeply bitter about the discharge of the ninety players, his son among them, expelled from the Point for violating the honor code. He is passionately partisan, amusing in his recollection of the bench talk, brilliant in his diagnosis of "the game that is closest to war." This is what makes the book he has written with Tim Cohanc, YOU HAVE TO PAY THE PRICE (Holt, Rinehart and Winston, $4.95), the rugged, masculine special pleading that it is.