More Time to Teach
In his endeavor to give fresh stimulus and incentive to the teachers in the high schools of Oklahoma City, Superintendent of Schools MELVIN W. BARNEShas set up various programs for his staff with results which we are proud to have him describe.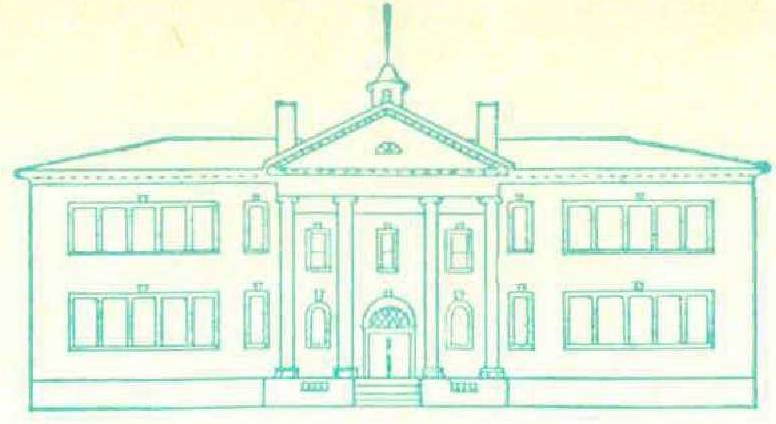 No SCHOOL can be better than its teachers. In the last analysis, the quality of instruction a student gets depends on how he is taught. If teaching is the primary concern of our school systems, efforts toward improvement call for several courses of action: helping teachers to improve themselves, reorganizing subject matter, and experimenting with new methods that may produce better results.
A teacher cannot live long on hoarded intellectual capital. He must have the incentive to keep mentally in tune with what is new and changing. As long as he teaches, he needs the stimulation of other scholars in his subject field. Every school system should provide for the constant cultivation of intellect on the staff, and one means of doing so is the use of consultants.
During the last three years, the board of education in Oklahoma City has brought to its teachers some one hundred outstanding specialists from universities and public school systems throughout the country. This has been made possible through increasingly large appropriations for the program. Last June when school closed, more than five hundred teachers, counselors, and principals assembled for a two-week workshop under the leadership of twenty-five consultants. This hand-picked faculty worked with our staff on fifteen sets of problems that are faced in schools.
One consultant, for example, discussed with principals ways to change a high school's teaching program. The study considered means of faculty self-training, the role of the principal in producing effective guidance, and the evaluation of teaching results. The problem of a group across the hall was the teaching of written expression.
Such work has to be done in the summer. The school year is too busy for this kind of planning and curriculum building. The number attending these summer workshops is remarkable, inasmuch as enrollment is voluntary and no credit is given. The main inducements are the prestige of the faculty and the desire for self-improvement.
No teacher, however competent, can be effective unless he has time to teach. Teaching requires time for preparation, time for classes, time for evaluation and for consultation. When asked, our staff said one of the major hindrances to better instruction was the load of clerical work. They saw fund drives, unnecessary bookkeeping, ticket sales, and minor interferences in classroom activity as hostile to significant learning. In attempting to protect time for classwork, we are trying assistant teachers to do noninstructional tasks, teachers' secretaries to keep records, post test scores, and mimeograph materials, and extensive use of IBM equipment to handle student enrollments, class rosters, attendance records, and certain kinds of report cards. Through a recent appropriation, the board of education considerably increased the capacity of our data-processing equipment in order to relieve teachers of nonteaching duties.
One way to save the time of teachers and students is to furnish the instructional supplies and equipment that lend efficiency to teaching. Anyone can see that a school building needs repairs. But the need for teaching materials, books, films, and instructional aids is less easily detected. Some people think that all a classroom should have is one book for each child. But we know, for example, that a science teacher who wants to teach a lesson on seed dispersal can do more in ten minutes with a good film than he could in an hour by lecturing on the subject.
We have been making large increases in the budget for textbooks, library books, magazines, projectors, television receivers, films, and recordings. Such aids arc the teacher's best friends. In television (we have two educational channels) we use a video tape recorder and a Kinescope. Both these instruments record television broadcasts electronically, the former on magnetic tape, the latter on movie film. Thus, good teaching can be saved for re-use. Our teachers are beginning to use many film clips.
In 1955, the board of education bought a Spitz planetarium as a teaching aid in astronomy. The astronomy teacher tailors his lecture to the needs of each individual class. More than five thousand students last semester went to the planetarium for lessons on subjects under study in their science courses.
Laymen can help with teaching. A group of our students strongly devoted to science hold a weekly evening seminar with research scientists as their guests. These students have come to have access to most of the laboratories, research instruments, and other resources in the community.
The improvement of teachers also depends on the principal's leadership. His personal value system is perhaps the most potent influence on the character of the instructional program. A good principal can work wonders with a mediocre staff, while laissez-faire leadership will soon spoil the best. In the selection and preparation of principals, we use a program of tests, observation, and experience. We give promising young people the experience to prepare them for leadership roles. For example, a young man who has recently come to us from a university staff is taking a year to prepare for a principalship. He was first assigned as assistant to the superintendent, and in this position he has had an opportunity to see the school system as a whole. Later he will transfer to the instructional department to assist in planning the program of the school, now under construction. When he joins the ranks of the principals, he will be expected to have an understanding of systemwide philosophy and organization.
The Oklahoma City schools are engaged in several research ventures concerned with the principalship. In one study, directed by Columbia University, twenty of our principals spent a week taking tests, solving on-the-job problems, and meeting the varied requirements of their jobs. The principals, while performing leadership tasks under the eye of a research team, were being evaluated. In a second investigation we are cooperating with Harvard University in a study of the role of the principal.
NEXT in importance to teachers is subject matter. What we teach is always becoming outmoded. Thus, we must be continually rearranging subject matter and supplanting worn topics with fresh content. In mathematics, science, and English we are writing our own texts, student study guides, and teachers' manuals, giving us a reconstructed program in each subject from the seventh to the twelfth grade. By developing our own basic materials, we are able to adapt forward-looking ideas to the varying levels of difficulty, interest, and ability of particular groups of students. The preparation of instructional books and guides is in the hands of selected teachers who, with consultant leadership, are employed during the summer months.
Perhaps the teaching of mathematics best illustrates the current reorientation in subject matter and its presentation. The chief aim of this reform is a concern for unifying the concepts of the discipline. The beginning algebra student typically learned many techniques, often on the level of tricks. For this reason, geometry was strange, because he was suddenly asked to prove everything. Algebra is now playing a large part in the development of geometry. If geometry is associated in a definite way with the algebra the student already knows, his understanding of geometry should come more quickly and be more deeply rooted than if the geometry were presented as an isolated body of knowledge.
Three-dimensional, or solid, geometry is considered along with two-dimensional geometry. The Commission on Mathematics of the College Entrance Examination Board is interested in the integration of geometry, algebra, and trigonometry, and has even recommended that these terms be dropped and that our high school courses be known as Elementary Mathematics, Intermediate Mathematics, and Advanced Mathematics.
While this idea of unification is supported today by both mathematicians and mathematics educators, one still has the right to raise the question as to whether unification will improve learning. There is substantial reason for believing that it will. Those things are best remembered which are associated with other things. More importantly, unification and association also help in understanding.
In harmony with this philosophy, we have modified our mathematics program, offering new courses and providing for the acceleration of abler students. Our senior course, Mathematical Analysis, parallels a university course and thus permits a student to enter college with advanced standing.
To improve method, the rewritten courses have built-in techniques to promote discovery and inquiry in learners and to require self-dependent study. We agree with the committee reporting to President Eisenhower that one way to improve education is to provide "more student responsibility for self-education."
In science, as in mathematics, the revision of our program provides for new topics, new courses, and saves time for the student who can learn faster. We arc completing a two-year tryout of a junior high school course called Scientific Geography which integrates world geography and earth science and which builds on the elementary school background. This course is taught by a daily thirty-minute lesson on television, followed by supplementary teaching. Especially for this course, two school auditoriums have been equipped with theater-type projecting devices that amplify a television picture on an eight by twelve foot screen. One advantage is that this teaching guarantees a systematic coverage of subject matter. Our evaluative studies show good results.
For several years we have used in experimental classes chemistry and physics courses recorded on film. Each course contains 160 thirty-minute lessons produced by university professors. Classroom follow-up and laboratory work are added to extend and reinforce teaching. Not only are the filmed courses used by students in Oklahoma City high schools, but they are also broadcast over the state to several hundred rural high school students. Since most of these students are in small schools lacking qualified science teachers, they mail their lessons and tests to the studio staff. We are not ready to say that these films are the best courses or the best way to teach, but we find that able students learn successfully from them and that the films also aid inexperienced teachers.
No account of curriculum revision in high schools these days can ignore foreign language. Because of the importance of beginning early, our teaching of French and Spanish starts in the third grade. For elementary schools we use television because of the shortage of qualified teachers. Having the use of two television channels, we are able to repeat the morning lessons in the afternoon, so that a class has a choice of listening time. Various aids, including tapes, drill exercises, and helps from the studio, are supplied to the teacher.
In high schools, foreign language enrollments are steadily increasing. And students are taking language for a longer period of years. Much of their motivation comes from five language laboratories and the appeal of the conversational method now used in the introductory courses.
In teaching mathematics, science, and foreign language, we are aware that English plays an important part. We are seeking more effective written expression and a deeper understanding of literature. In the summer of 1958, three consultants assisted our English teachers with such teaching tasks as spelling, reading, and mechanics for all students. One of the consultants, a university professor of English, discussed the teaching of language skills recommended by the National Council of Teachers of English. For the next two weeks, a leader in the field of linguistics presented English from his point of view. These experiences and considerable additional study are resulting in a new, tentative teaching program for all high school grades.
Since it proves wise to encourage teachers to explore various techniques, we foster thoughtful suggestions for innovation. As teachers showed interest, we established several courses in Great Books. The use of the Socratic method, which limits leader participation to a certain mode of questioning, is an excellent hedge against the tendency of teachers to overtalk in class.
These varied efforts are working no miracles, but they are unquestionably strengthening the teaching in our schools.
PARTICIPATION in research almost automatically enlivens instruction and leads to more effective techniques. We noticed that a high school staff, when it became engaged in a regional study of guidance for specially talented students, showed an increased awareness of individual variation in learners. In another high school, a team teaching project has aroused general interest.
This team technique combines an experienced teacher, a new teacher, a student teacher, and a secretary in the instruction of a student group of approximately seventy. Team classes allow many techniques. For purposes of discussion, the group may be divided into small units. When a panel is reporting, all students may be together. For large group activities, a room with special equipment may be used. In their planning periods, the teachers consider their own skills and divide the classroom tasks accordingly.
Some purposes of the team idea are to find better ways to use the skills that teachers possess, to orient new teachers, and to spread good practices. No teacher is excellent in all phases of the teaching role. One may be good at presenting ideas, while another is best at reteaching the slower learners who missed some of the ideas in the first presentation. One is able to diagnose a learner's needs. Another does well in correcting written expression. Through observing one another and planning together, team teachers deepen their sensitivity to the complexities of teaching and learning.
When a school system engages in research, teaching comes out of its rut. Heightened morale and better instruction result.
Several of our fairly ambitious experiments, supported by grants from the Fund for the Advancement of Education, have used television. These have yielded an unexpected bonus in staff growth. Good teaching in a classroom is known to only a few, but good teaching on television is visible to everybody. Teachers who observe skillful performance learn from it.
In the summer of 1957, the Oklahoma City board of education sent a teacher to work with a University of Illinois group on curriculum revision in mathematics. Upon his return he taught a new course on television for a few restricted classes. Fellow teachers, recognizing his superior competence, wrote a memo to the superintendent asking for an opportunity to work with the staff at the University of Illinois. The arrangements were made, and it was announced that the staff would be in town one Saturday a month to work with interested teachers. Without any effort to recruit for the program, on the first Saturday morning eighty-four teachers appeared. All followed the year's work through to completion. This gained them no college credit and no reward except the satisfaction of becoming better teachers.
We believe that television may be the best means of quickly showing a whole staff new ways to teach. While the nature of the medium imposes certain limitations, it is possible for an imaginative instructor to teach inductively by using illustrations, problems, and case studies.
Somebody may ask, "How do you reconcile the use of television with your concern for teaching each student as an individual?" If we use television where it is appropriate, in large groups, for example, and in ways that provide a variety of experiences for those students who can learn from it, we can free a good many teachers to work with individuals. Of course, we must recognize also that some students learn better by television than others. If a student is not learning efficiently, he can be moved to classes where the usual classroom practices are employed. This is not difficult to do through the ordinary guidance procedures. Unless we differentiate teaching tasks and use wise guidance, television can result in mass, depersonalized education. But any tool or technique used in teaching is subject to abuse unless the user is careful to keep in mind both his goals and the nature of the teaching-learning process.
Changing schools is slow, hard work, since changes that make a real difference must occur in people. To date no one has found any technique that produces very rapid results. However, in Oklahoma City, as in hundreds of cities and towns, efforts to reform the American high school are making progress. Daily reports that tell of increased student performance, more serious purpose in learning, and better high school preparation indicate that both students and teachers are responding to the demands of the times.