John P. Marquand
Beginning with the publication of THE LATE GEORGE APLEYin 1937,there was no doubt that John P. Marquand was New England's most distinguished satirist. Few novelists of our lime have sustained their work so well or so long. Speaking as a fellow judge of the Book-of-the-Month Club, John Mason Brown has said, "His standards were high, his disgust was gorgeous, and he usually took his place at the table as a man so steam-driven by ideas he wanted to release that it seemed certain he would explode if he did not release them soon."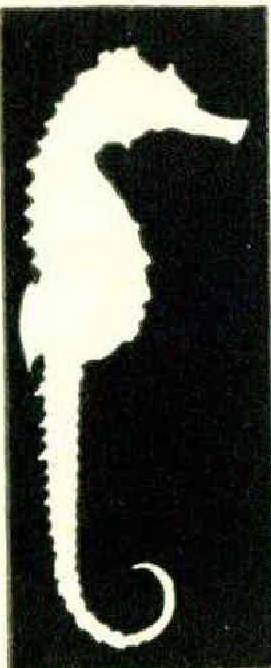 BY EDWARD WEEKS
WHEN I was working my way through Harvard, I spent one summer as a family tutor in York Harbor, Maine, and early in my stay I remember having pointed out to me a small, wooden shack off by itself on a rocky promontory. "That's where John Marquand lives," I was told. "He is trying to write a novel." He had worked as a reporter and written copy for a big New York advertising agency before he felt ready to take the gamble of being a free lance. But you could tell from the looks of that little shack that whatever he was writing wasn't paying much. In the years that intervened between that summer and the publication of The Late George Apley, John P. Marquand supported himself by writing the Mr. Moto stories; they found increasing popularity in the Saturday Evening Post, and in time John rose to be one of the highest paid of its contributors, in company with Alice Duer Miller, Clarence Budington Kelland, and Mary Roberts Rinehart.
His in-laws, the Alexander Sedgwicks of Stockbridge, never quite approved of this connection: this was not literature with a capital L, and anything less was a subject for disparagement. They wore an air of polite apology for John, and I am sure that this galled him, as it would have any young writer who is supporting his family and gradually acquiring a professional competence, and that it stirred in him a fierce determination to break away from the short story field when the time was right for something more ambitious.
The break came in 1935. He had published novels before this, works of apprenticeship which had found few readers. As Japan stepped up its assaults on China, he realized that Mr. Moto's days of popularity were numbered. John's marriage had gone on the rocks, and he was unhappy and restive, which is a provocative mood for any satirist to be in. To the dismay of his literary agent, he ceased writing short fiction and began to experiment in a new medium. He wrote to accentuate the changes which had overtaken American society in his home state, Massachusetts, and in its capital, Boston. He wanted to catch to the very life the pompous mannerisms which characterized certain Boston clans in the Back Bay. For months he worked at this experiment, and when he had finished 40,000 words, needing encouragement, he sent the manuscript in its half-completed state to Brandt & Brandt in New York. The report he got back from his agent was wholly in the negative: no magazine would think of serializing such stuff; no publisher would touch it. Deeply troubled, John appealed to his friend and publisher, Alfred McIntyre:
The last two months I have been working on a thing which I have often played with in the back of my mind, a satire on the life and letters of a Bostonian. I have now done some thirty or forty thousand words on it, and the other day showed it to a friend whose literary judgment I greatly respect, who feels it is a great pity for me to waste my time in going ahead with it.
I suppose the most damning thing that can be said about the whole business is that I, personally, have enjoyed writing it, and think it is amusing, and think that it is a fairly accurate satire on Boston life. I certainly don't want to go ahead with the thing, however, if you don't think it holds any promise, and is not any good. Besides this, I do not, for purely artistic reasons, feel that the thing can be helped by any great changes such as injecting more plot, or by making the satire more marked. In other words, if it is not any good as it stands, I think I had better ditch it and turn my attention to something else. As this is the first time in a good many years that I have been in a position to write something which I really wanted to write, I naturally feel bad about it. I know you will tell me frankly just how it strikes you, and its fate rests largely in your hands. Tell me quickly.
McIntyre did tell him quickly. He said, "John, I personally think it is swell. I can't tell you whether it will sell more than 2000 copies — it may be too highly specialized. But by all means, go ahead with it!" McIntyre's judgment was amply vindicated in 1938 when The Late George Apley was awarded the Pulitzer Prize and embarked on a sale which has not yet ended. Apley is not only a wonderful take-off on Boston — of the bird-watching in Milton, of the iron discipline in the summer cottage in Maine, of the fastidious economy of Beacon Street; it is also a beautifully sustained parody of a way of writing about Boston once widely practiced and, at the time of the book's appearance, still held locally in high regard. There were some in the Back Bay who accepted it quite literally as a biography and who appeared at the Boston Museum of Fine Arts on Sunday afternoons asking to be shown the "Apley Bronzes." Coming, as it did, after the gentility of Robert Grant's novels and the sugary romances with which Joseph C. Lincoln celebrated Cape Cod, The Late George Apley arrived with the shock of self-discovery.
It came to be fashionable to say that Apley was the best novel Marquand had ever written, and this, of course, was nonsense, for as a maturing satirist he was constantly seeking new directions and new targets in the works that followed. John himself used to tell the story of sitting beside Mr. Rantoul during lunch at the Somerset Club. Mr. Rantoul, who was deaf and only turned on his hearing aid when he wanted to be heard, said: "John, I have read your new book, and I don't like it. It isn't nearly up to your Sorrell & Son."
"Thank you, Mr. Rantoul," said John in that high quaver of his which hid laughter, "but I didn't write Sorrell & Son. Warwick Deeping did."
Mr. Rantoul turned off his hearing aid.
This, of course, was Boston's way of saying that they washed he would take his satire elsewhere, that his shafts came uncomfortably close to home.
IN ATTEMPTING any estimate of John Marquand's writing, it is important to remember that with Apley he broke brilliantly into a new field of his own devising. In this novel he was writing about the older generation, the generation ahead of his, and it is undeniably easier to satirize one's grandparents and parents than it is to satirize one's contemporaries. In Wickford Point, which some regard as the most autobiographical of his novels, he is still devoted to the idiosyncrasies of the old, but there is also present his alter ego, the observer, Jim.
This story, with its comical and absolutely authentic mixture of high thinking and plain foolishness so attractively epitomized in the person of Great-aunt Sarah, has running through it a sort of gentle madness which I prize, for I can find it in no other of John's books. One of my happy memories of Wickford — and there are many — is the matter of the side door, which was supposed to be irretrievably closed and which had been left that way for years because nobody had bothered to deal with it, and how it was finally opened in a few moments of bored puttering by young Jim, who found that nothing more complicated than an old love letter had been wedged in at a crucial spot to keep it shut. There is loneliness and hurt and love (the love for Kent's Island, which eventually became his own home place) in Wickford Point, and somehow, in the fast, crisp prose of that book, I have the feeling that the author is speaking to me more intimately than in any other.
In H. M. Pulham, Esquire, Marquand devoted himself to a more conventional subject, the parochial Harvard frame of mind, but within this limitation, the irony is devastating. Harry Pulham has conformed at every stage of his career, from his boarding school to Harvard, from the final club to bond salesman, from financial consultant to his marriage with Kay, a marriage he can neither control nor quit. Step by step it is a story of conformity and of frustration — and of pathos too, for Pulham is as decent as he is defenseless.
Marquand was always more interested in men than in women, and the heroines in his books are usually given small scope. But in Pulham it is Kay, the wife, who supplies much of the comedy and the cruelty: the comedy when, after her capture of Harry, she arranges what is surely one of the oddest honeymoons in American letters. Off they go to a neighboring summer hotel, a hotel not unlike Wentworth-by-the-Sea, where in a matter of hours they are to be joined by her parents for the duration of their stay. The cruelty is in her infidelity with Bill King, a betrayal from which Pulham can only avert his eyes.
After completing his portraits of that professional Harvard alumnus, Bojo Brown, and the plaintive Pulham, Marquand widened his range, and with his remarkable power of assimilation he set out to satirize the foibles of the New Dealers in Washington (B. F.'s Daughter), of men in banking (Point of No Return), of those in the West Point fraternity (Melville Goodwin, USA), and of the ruthless, hard-driving businessman (Sincerely, Willis Wayde). He was so observant and had such an accurate inner ear for American idiom that it all came to seem deceptively easy. The critics, who are always suspicious of success, marked him down for this, just as earlier they had underestimated Somerset Maugham: storytelling as easy to read as this couldn't be that good.
The downgrading was unfair. It overlooks the credibility which Marquand brought to every line he wrote; it overlooks that fine blend of humor and skepticism which makes one laugh aloud as one reads; it overlooks John's almost infallible prescience. As a satirist, he was always two jumps ahead of the rest of the country. When he began the writing of Point of No Return, he correctly foresaw that many veterans would have no stomach for the jobs they returned to, and so his story of Charles Gray and the revulsion he feels at being caught in that Manhattan bank were a symbol of the rebellious self-examination going on privately everywhere.
I rank Point of No Return as one of the best and truest of his books, and having read it twice in manuscript, I know how carefully he checked the financial details with his friend Ed Streeter (who was a banker); of the many cuts, some of them sizable, which he made at the suggestion of Alfred McIntyre; and of the reading aloud and rewriting which made Charles Gray's disputes with Nancy, his wife, so natural and so disturbing.
Charles Gray, like Jim Calder in Wickford Point, is a man for whom the reader feels an increasing respect. This was rare in Marquand novels, for he never committed his liking wholeheartedly to anyone. More often, the leading character diminishes as the irony cuts him down. I remarked to John after reading Sincerely, Willis Wayde that Wayde had started out as a rather appealing young man, only to wind up as a truly disgusting individual. "That is certainly right," John replied, as if surprised himself at Wayde's excesses. "He turned out to be a real stinker, didn't he?"
John's loyalties were centered in Newburyport, and here his dearest family attachment was to his great-aunt Mary, the spinster sister of his grandfather Curzon. She was a person of great quality and independence; William Ellery Channing had proposed to her, and Whittier and Thomas Wentworth Higginson were her friends; she prided herself on coming from a lamily of shipowners, not ship captains; she served no liquor in her house, since it had once had a disastrous effect on an earlier Marquand; and until her death at the age of eighty-seven she maintained a regime, candlelit, handwritten, do-it-yourself, faithful to the disciplines she had been taught as a girl in the Federalist period. For John she epitomized the virtue and durability of a New England he loved and hated to see changed. Thus, it seems appropriate that he should give us such a generous and delightful view of his home town and of Aunt Mary (and, incidentally, of himself) in his posthumous volume, Timothy Dexter Revisited (Little, Brown, $6.50), which in its individual and discriminating reminiscence is the next thing to an autobiography. Three decades ago John wrote a short biography of "Lord" Timothy, the eccentric tanner who made his fortune by buying Continentals. In this amplification Dexter is still present, but the central story is the rise and decline of a colonial seaport.
Marquand's revaluation is somewhat at variance with the research of a team of social scientists, headed by W. Lloyd Warner, who descended on Newburyport twenty years ago with institutional funds. Their case study of the town, in that ponderous idiom social scientists use for shorthand, fills five volumes: they classified the town socially into "upper-upper, middle-upper, lower-upper; upper-middle, middle-middle, lowermiddle; upper-lower, middle-lower, lower-lower," and in the process Mr. Warner told Marquand precisely where he belonged in this classification. John submitted to this pretentious pedagogy while it was in process, partly curious, partly skeptical; he paid his respects to social scientists with a nice caricature in Point of No Return, and now, in Timothy Dexter Revisited, the reverential irony with which he documents or ridicules Mr. Warner's theorizing is saucy reading.
A country is fortunate to have a writer of Marquand's magnetism to hold up the mirror to its extravagance and hypocrisy. He wrote as he felt, and in his own conversation he laid about him in talk that those who heard it will long remember. It was fun to watch him as he approached the verge of the preposterous: his pupils would enlarge, his lips seemed to curl in despair, his voice would rise in exasperation until, with a sudden sniff and an outthrust of both hands, he pushed the folly away from him and over the cliff. His soliloquies on the TV Westerns, which he could reproduce with sound effects, and even the commercials; his account of how his novels were emasculated when they were cut down to a third of their size for serialization; his description, point by point, of the abstract mural in the new Harvard house were convulsively funny and could have come only from a man who loved life and who relished the American way of doing things, even when it was at its zaniest.