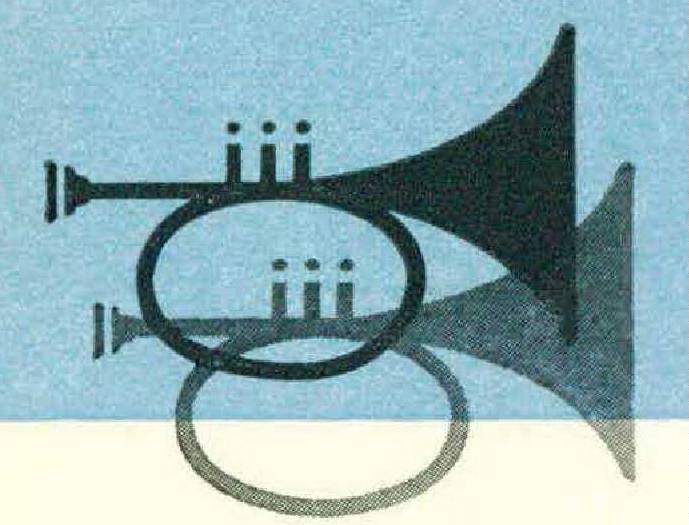 JOHN M. CONLY
IT IS ten years now since the first instance of this column, and I have spent much of the decade fighting to maintain my amateur status. This has involved fighting with myself as well as with other people.
The column did not start as a column. It began as a single article about high fidelity equipment and its peculiar timeliness. The vinyl microgroove record and noiseless FM radio had just begun their sway. The idea of a continuing chronicle of home music was not mine. It came from an Atlantic editor who has demonic insight into the heads of timid or reluctant writers and who knows exactly what he wants. What he wanted in this case was, plainly and simply, a musical amateur. An amateur does not mean an ignoramus. It means someone willing to labor for love of the art or study which has captured him, without thought of professional prestige.
The editor got one — a history teacher turned police reporter turned science news writer, whose chief and liveliest delight was in music and in its vivid realization in living rooms. The argument was that I would find writing a column instructive, exactly the appeal I could not resist. No regrets are implied. It has been, indeed, instructive, perhaps to some readers but mainly to me. However, part of the struggle has been to keep it — a ten-year postgraduate course — from being too instructive. Only lately I realized with dismay that now I could read the schematic diagram of a power amplifier and that I could follow a piano score well enough to turn pages.
This is bad. The proper way to deal, as an amateur, with an ailing amplifier is to sense that it has a KT-88 tube that aches and ought to be pulled out. Good servicemen, even without B.E. degrees, can do this often — I have watched them — and now so can I, sometimes, but I am sure I do not know how. By the same token, the way to judge a performance of the Beethoven Tempest Sonata is not by whether the player is using the best fingering or too much pedal. That is for pianists and music critics. The sonata was not written for music critics or pianists, but for us. And for us the vital matter is that the gallop in the last movement should get us swiftly out of the black shadows and into the brave moonlight. That has to happen in the performer's head, and no practicing will substitute for its happening.
Now make no mistakes. I have nothing against music critics except their handicaps. Mostly, in concert work, they are dealing with things quickly done and gone. And, at that, they are still in hazard; if their memory flags over a moment's experience, Leonard Bernstein will attack them on a TV network. Further, they come to know performers too well and become attached as partisans, and finally Guiomar Novaes can do no wrong, because everyone loves her so much.
Record reviewing is a different thing and not like any other craft. A music critic at concert work reviews performances. A book reviewer reviews new writings. The one has no future consequences on his conscience; the other is describing a new venture for which its author already has a guarantee. The record reviewer has neither such concerns nor such assurances. An artist may be involved (and I wish we might do more for artists than we do), but as a general thing the only person under focus is the listener, who will either buy or not buy the record and who will either benefit or not, according to our wisdom, from the music purveyed upon its surface. (Sotto voce, the musical artist, if any good, is almost always a great deal more interested in his listeners than in his income. And this is why it is hard not to love musicians, even when they err. I've met many of them and hardly a one without a sense of duty that I had to respect.)
If a book reviewer were given a record reviewer's job, he would not take it. It would mean that he would have to devise, every second week, another fresh bright estimate of Hamlet, Pride and Prejudice, The Brothers Karamazov, and possibly The Song of Solomon. Don't think I am being facetious. Our last three centuries have yielded, in music, masterpieces quite as good as — and I think better than — anything written, built, carved, or painted in the times before. The Eroica says nearly everything Shakespeare and Homer ever tried to say and says it better, more valorously, and with much less extraneous byplay. And Messiah does more than Milton can, to justify God's ways to man (apologies to A. E. Housman), Sebastian Bach and Wolfgang Mozart give us, when we wish and listen, the stature of angels; no cathedral could do better. Wagner and Gluck have made open to us a wonderland of mythical heroes, demigods, giants, and enchantresses never matched elsewhere in legend. And there is also quipping wit and iron restraint of equal force and use: Virgil Thomson, Franz Joseph Haydn, and many, many another.
As I write this, in the adjoining room Wolfgang Amadeus Mozart is practicing witchcraft (it is the Serenata Notturna, I Musici, on Epic). I marvel at the indomitable fiddlers essaying this miracle once more. But I marvel just as much at the indomitable record reviewers who are going to assay it next week, especially since on the disc's other side is Eine Kleine Nachtmusik, which has been reviewed not more than 13,000 times in the last fifty years.
Some record reviewers are also music critics, of course, and it is these that I have had to shy away from most strongly, because they are closest to me. I read them, and I am always properly horrified to be told that the conductor has ruthlessly expunged bars 112 to 119, or that the soprano has cravenly ducked the high D at the end of Scene 1, Act II. But I am not always sure that these gentlemen really have heard the music, though they may win their game of "Top that, brother!" They write for each other. Not always, but too often.
Thus, Lalo's Symphonie Espagnole may come to be assayed in terms of Ruggiero Ricci's double-stops and without regard for the evidence that the only reason Ricci is playing the music at all is that someone has paid him to — which is for me quite adequate reason not to buy a record. This is not meant as a slur on Mr. Ricci, who, I think, is the best Paganini player around and who for a long time held top honors in the Beethoven Concerto. But I must be, if I am to serve any purpose, simply the informed agent of the listener, and what the listener wants is the work of the composer. Not being a critic for the New York Times, I find Lalo's interests as cogent as those of Mr. Ricci, whom I never have met at a cocktail party. Lalo was not Bach or Schubert, but he spent many sweet and bitter hours fashioning for us forty-five minutes of a rather fine folkish pleasure. If he had failed, I would not protest, but he didn't. When he fails, it is because he is made to fail through the indifference of performers, who are in turn applauded by critics, who in turn do not care a tinker's damn about the music written. There has been only one good recording of the Lalo Symphonie Espagnole. It is by Campoli and the late Eduard van Beinum, a London issue. It has been pulled from the catalogues, so you cannot get it unless you are very lucky. It was beautiful, careful, and lovely. Nobody bought it. That is why it was withdrawn.
Which brings me to the record companies and the public and what I have learned about them. The two cannot be separated in a discourse like this. There is a democratic process — the box office — that determines the success and eminence of an artist. The result, to pick instances, is that three of our great metropolitan orchestras, whose names sell records, are headed by men who cannot play Beethoven or Mozart for beans: they either cannot or will not maintain tempos; they do not think the music is good enough to stand by itself; they find it needs arbitrary assistance, mostly in the shape of ritards or accelerations, ill-conceived and sometimes positively horrible. I shall not say these men are not pretty good at Berlioz, Sibelius, and Shostakovich, and certainly I shall not avow any despite for those composers, but I shall say that they are not the composers that hearers really need, if they are serious listeners.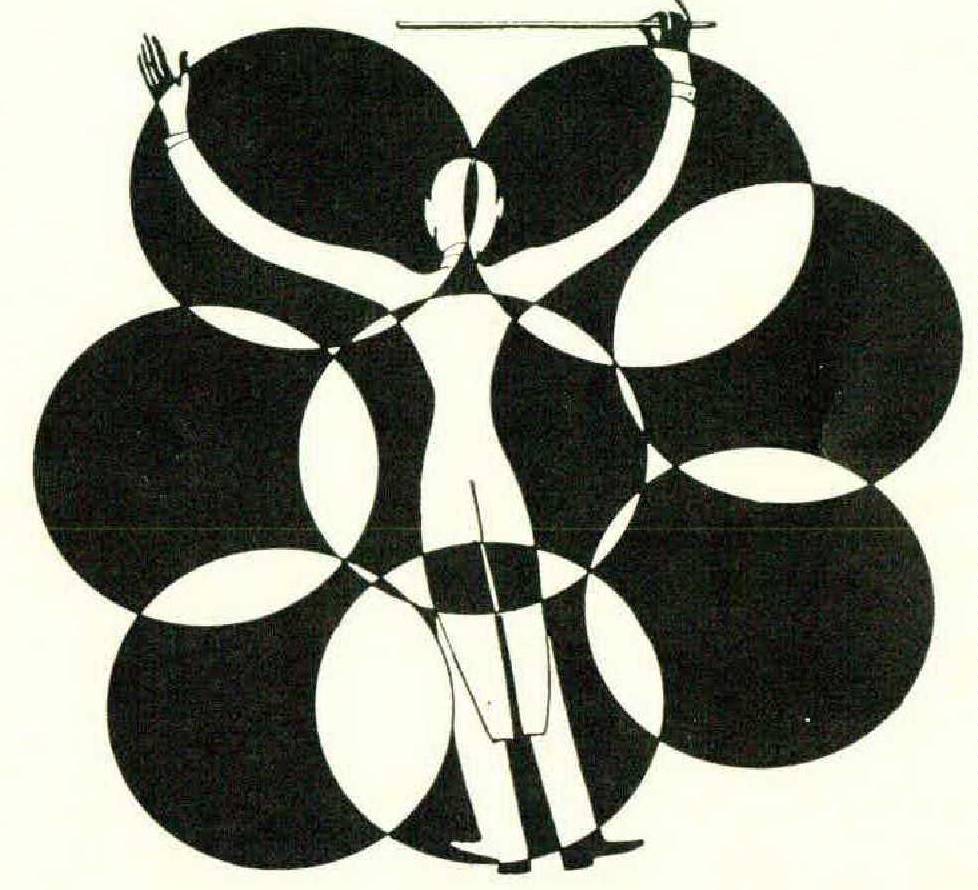 The main blame lies upon the public. The record company executive, supposing he wants to venture into such exotic territory as the Schubert Ninth, nearly the best symphony ever written, has, by virtue of contract, little choice but to put his idea at the mercy of someone who may know as much about the Schubert C Major as he does about spearing dugongs in the South Seas. Meanwhile, at large and at a loss for a podium is (for instance) Josef Krips, who has twice proved that he can play the C Major (or the Brahms First, or the Brahms Fourth) better than anyone else around now or lately — I do mean anyone, which includes Toscanini, Furtwängler, and maybe even Bruno Walter. The record executive probably knows this, but he cannot, without insult, shove Mr. Krips to work over the head of the regular conductor of the orchestra under contract. He is helpless. The fault has to fall back upon the public, who too commonly buy their music, at box office or record counter, with the same tireless stupidity they display at the supermarket or the drugstore. I am making things sound a little worse than they are. Mr. Krips is periodically afforded a job by London Records, and even in front of the London Symphony he has been able to evoke Schubert in a splendor not currently on sale in New York, Boston, or Philadelphia. I will not say Cleveland; I think you can usually expect your money's worth from Szell in Severance Hall. But Krips was fired from Buffalo; I just cannot get over that and do not intend to.
There is seldom room in these pages for expressions of distaste; it is more important that competence get its just due. Once in a while an animadversion must be made, as in the case of the atrocities slung at the unwary once by Mr. Jascha Heifetz under the title of Beethoven sonatas (I keep this album around in case my ire should burn out). In such instances, there is a sort of duty to warn people who might be beguiled by the performer's fame. I am pretty sure that Mr. Heifetz, with the proper partner, can play most of the Beethoven sonatas tastefully and even eloquently, but on the days appointed he did not. And his services were so expensive that no one dared veto issuance of the album.
So far I have been mostly railing, which is misguidance. One does not find acres of gold, but the gold found is gold nonetheless, something to be thankful for. I shall not soon, or ever, forget the afternoon I heard Toscanini sound the enormous challenge of the Beethoven Ninth. Or the evening when dinner was deferred three hours while I missed no word of Goddard Lieberson's production of Porgy and Bess. Or the many separate days when Dr. Hermann Scherchen brought home to me the greatness of Haydn. In the last ten years — the LP decade — a prodigious lot of beauty has been conferred, much of it in the shape of music that concert audiences never hear at all.
Now we are in a new era, that of stereophony, about which I can pretend no glumness. Something fine is happening. I think the marvel of the new sound has spurred on both musicians and recording directors; they can realize their aims beyond any previous chance. My measurement of surpassing merit, across the decade, has come to be an almost physical one: how hard it is to bring myself to turn off a given record. Of late months, since stereo invaded us, I find it sometimes impossible to turn off the machine at all, and I am discovered at dawn, slumbering seraphically, while the pickup patiently tracks the run-off groove on the last of seven records. I am sure that this is not good for the stylus. But it is good for me, and it is going to be good for everyone with an ear and a need for music.
Record Reviews
Britten: Peter Grimes
Benjamin Britten conducting Peter Pears, Claire Watson, James Pease, other soloists; chorus and orchestra of the Royal Opera House, Covent Garden; London OSA-1305 and A-1342: three records One dislikes to use the word "best,"but surely Peter Grimes is one of the most impressive operas written in the English tongue, a really great and gripping work. I cannot tell its story here patently, but it concerns a Suffolk fisherman who has the misadventure of causing successively the deaths of two boy apprentices and who is thereafter ridden to suicide by the ill will of his fellow townsfolk. Oddly, it is not in the least horrible, but very touching. Someone has called it an essay in compassion, and so I think it. London has produced it with no care spared, and it comes forth in magnificent sound and in such intelligibility that one can ignore the printed libretto.
Mendelssohn: Sonatas Opus 65, No. 1 and No. 6
E. Power Biggs, organ; Columbia MS6087 (stereo) and ML-5409 The two Mendelssohn sonatas are very beautiful and devout — they are based on the Lutheran choral settings of The Will of God and Our Father — but when I talked to Mr. Biggs about them he was most absorbed with the tremendous sonic properties of St. Paul's Cathedral, site of the recording, and justifiably. The huge bass echoes of the big pipes thunder about gor almost a quarter of a minute. It is no wonder that, when Mendelssohn played there in Victoria's coronation year, the crowd had to be broken up by police. Try this recording in a city apartment, and you. too, may attract the attention of the local constabulary.
Leontyne Price: Song Recital
Leontyne Price, soprano: David Garvey, piano; RCA Victor LSC-2279 (stereo) and LM-2279
For the third time, Mr. Alan Kayes of RCA Victor has given us a Town Hall song recital overpoweringly lovely and convincing. Miss Price, in beautiful voice, strong or intimately dulcet as the need requires, and always intelligent, gets all there is out of seventeen well-assorted songs by Fauré, Poulenc. Strauss, and Wolf. And Town Hall, faultlessly microphoned, sounds just like itself. All these assets add up to a work of art.
Liturgical Jazz
Ed Summerlin conducting jazz ensemble; the Reverend Roger Ortmayer reading morning prayer; Ecclesia Records ER-1 (monophonic)
We thought this was going to be sick, and maybe funny. It is not. It is a bright, earnest, clever, and dignified piece of devotional work. The text is a Methodist Episcopal Sunday morning service, with a short sermon, and the jazz is perhaps misnamed. It is rhythmic but reverent; sometimes it sounds like Virgil Thomson's church music, and I think J. S. Bach would have approved it thoroughly. Most of it is written, not improvised, and in the Lydian mode, first made popular by Beethoven in (he adagio of the Quartet Opus 132. (It still seems effective.) My only qualification is that I do not know how often one would want to hear this. It is important, though, and it deserves attention.