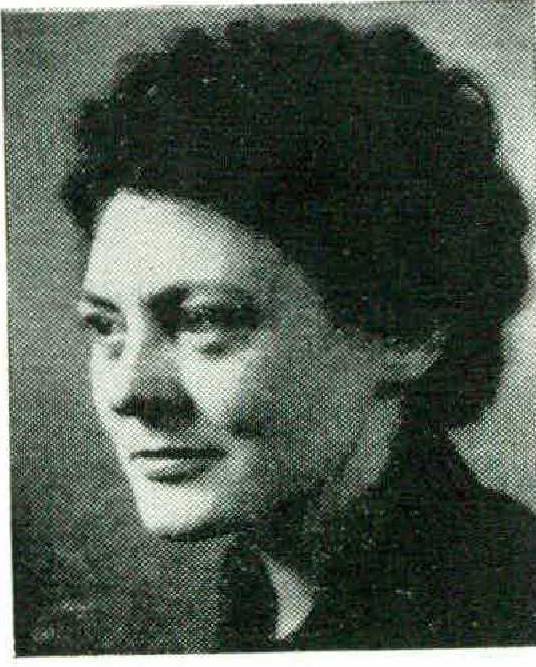 RITUAL IN THE DARK (Houghton Mifflin, $4.95) is the first novel by COLIN WILSON, the young and more or less angry Englishman who wrote The Outsider. Mr. Wilson's critical and philosophical notions, expounded in that book, have been wildly praised for their originality and denounced as an ingenious mishmash of borrowings, but his novel ought to draw a more consistent press. It is an exceptionally good novel, and as a first attempt, it may fairly be called extraordinary.
The story takes place in contemporary London, but it is frankly derived from the exploits of Jack the Ripper and is essentially a speculation on how a combination of artistic failure, social dislocation, religious uncertainty, and sexual frustration might drive a sensitive and basically amiable man to mass murder. The tale with which Mr. Wilson illustrates his line of reasoning is a lively, somewhat Dickensian affair, full of policemen, journalists, landladies, drunks, clergymen, scruffy borderline artists, pretty women, red herrings, and suspense. This last quality makes it difficult to discuss the book, for it ought to be a hanging offence to give away a plot that an author has carefully arranged to keep the readers' curiosity on the boil.
Sorme, the hero of the novel, is a would-be writer with just enough inherited income to survive, unemployed and unmolested, at a level slightly above plain squalor. He is discontented with his progress and hideously bored, and when he finds himself being drawn into a morbid and possibly criminal clique, he makes no effort to escape.
Slowly, picking up a clue here and a bit of gossip there, Sorme constructs in his own mind an image of the killer who is terrorizing London. He himself is constantly pursuing a sense of freedom, power, and the importance of his personal existence through love affairs and induced visions — the last, very disappointing things. He assumes that the murderer is trying for the same result by external violence, and Sorme works out an interesting paradoxical argument to justify such a course. But Sorme himself is no killer, and Mr. Wilson is not seriously advocating thuggery as a tonic for strained nerves. The book ultimately circles around to the proposition that life is a sacred and joyous force, having demonstrated by the way that modern society does everything possible to make the individual experience of life painful and exasperating.
Mr. Wilson writes with assurance and displays no stylistic affectations. He has a nice sense of proportion in the construction of his novel. The book depends on a series of interviews, all skirmishing around the topic of murder, but these conversations involve so many points of view and seemingly extraneous bits of information that they never become monotonous. Minor characters are not described or pursued bevond the point of usefulness. Details of weather outside and furnishing inside seem, in context, quite normal and commonplace matters of rain, cold, overheated rooms, and clumsy plumbing. In fact, most of these details are designed to produce an atmosphere of discomfort and tension, and they do.
The book is not faultless, for Sorme, explaining his developing theories to a succession ol people, is sometimes repetitious. There is an inordinate amount of talking about, negotiating for, and drinking tea, which may well be true to life but, if so, constitutes excessive naturalism. Once the conclusion of the story has become inevitable. Mr, Wilson is dangerously slow in getting to it. But these are small complaints against a generally exciting, intelligent novel. At his best, Mr. Wilson can present an important point in the midst of a scene, almost deadpan in tone, in which a kindly religious fanatic tries to spread the word, Sorme demurely needles him, the painter Glasp snarls atheistically in a corner, and the hostess twitters in helpless anguish while beer and good manners vanish like dew in the sun. The episode is an elegant little masterpiece of high comedy in which character, dialogue, and action all combine to make the author's point, which, incidentally, is not comic at all.
ADOLESCENT RECKLESSNESS
The late JOYCE CARY'S early novel, CHARLEY IS MY DARLING (Harper, S3.95), has at last been published here. It is a fairly simple — simple for Cary, that is — story of adolescent Londoners removed to a small country village during the war. Obviously related to the author's delightful memoirs of his own childhood, the book also shows faint portents of the preoccupation with art, love, and responsibility that runs through his later work.
The "darling" is a wonderful and awful brat, bright, imaginative, resourceful, and, by adult legal standards, hopelessly criminal. Charley's view of the world is uncomplicated by experience or principle. He simply wants friends and affection and will do anything to get them. He begins by amusing some fellow évacués and a half-deaf farm girl with fantastic stories, proceeds to a perfectly real trip to the movies, and from there to housebreaking. There is no malice in Charley, and most of his friends are equally well disposed. The trouble is, they all love excitement. They keep wanting Charley to better his own reckless performances, and Charley, terrified of losing their regard, obliges.
The boy's career is bound to end catastrophically, but until it does his adventures are gaudy stuff. The great excursion to the flickers includes the stealing of a car, which Charley himself cannot drive, the lifting of money from a fat gossip, much buying of flashy trinkets, a noisy dinner in what the children fancy is high style, the slapstick theft of a second car, and its abandonment in a ditch. They get home at last on foot, half delirious with fatigue and excitement, rambling across the moonlit fields holding high intellectual discourse on parents and punishment, of which they take a tolerant view. It is impossible not to sympathize with these gentle delinquents who had such a magnificent time for nothing worse than a few pounds and a stranger's front bumper. But this kind of idyllic crime doesn't last. By the end of the book, Charley and his devoted little girl friend are in serious difficulties, the worst of which is that they cannot quite understand why everyone is so furious with them.
The ending of the story is more sentimental than one would expect of Cary, but the rest of it is witty, amusingly observant of the actions of adolescents (Mr. Cary is not a victim of the delusion that they are awkward), and very acute in portraying their erratic waverings between childishness and maturity.
COVER ARTIST
NORMAN ROCKWELL: MY ADVENTURES AS AN ILLUSTRATOR (Doubleday, $4.95) is just what the title promises. NORMAN ROCKWELL begins with his small boy diversion of drawing, works his shy and deliberately bumbling way through art school and early magazine illustration to national recognition with the Saturday Evening Post, describes mad models, fellow painters, and editors, and ends with a day-by-day description of painting a particular Post cover.
Mr. Rockwell confides a few facts about his private life and discusses his attitude toward his painting, which is one of permanent dissatisfaction. He does not go very deep and clearly never intended to do so; My Adventures as an Illustrator is, for all its pleasantly informal style and flashes of Mark Twain humor, the public statement of a very reserved man.
Mr. Rockwell was brought up on Dickens and attributes his love of detail and genre painting to this influence. He was disgusted by the filth and brutality he saw around him during his city boyhood and admits, a little ruefully, that he has never been able to paint anything unpleasant. It was not policy that led Mr. Rockwell to his light and charming subjects but sheer inability to draw anything else. Oddly, his prose descriptions of some of the things that revolted him as a child are very effective, cold, economical, and almost savage with controlled fury. He left high school early to put himself through art school and very shortly, with no starving in a garret or reproaches from his relatives, was launched on a highly successful career.
All this sounds harmless, and most of it like a Horatio Alger story come true, yet there is evidently a dark side to Mr. Rockwell's success. He mentions long periods of incompetence, inability to paint much or to finish anything, lapses of confidence so complete that one of them drove him to a psychiatrist. But if he knows what causes these attacks, he does not tell. His book remains, like his paintings, good-humored, clever, technically deft, and graciously unexacting. It is pleasant reading, and if it doesn't tell much about being a painter, it tells a great deal about what goes into thinking up covers for a popular magazine.
EXIT THE DALAI LAMA
FRANK MORAES, a distinguished Indian journalist and the author of several books on Far Eastern affairs, has now written THE REVOLT IN TIBET (Macmillan, S3.95). This is primarily a factual book, describing with great thoroughness the events which led up to the Dalai Lama's flight to India in 1959 and the exchange of recriminations between India and China which followed it. Mr. Moraes not only knows his material, he appreciates how much the average Western reader does not know about Tibet and takes pains to provide the background information which is necessary for any understanding of what happened there.
In essence, of course, it was the usual story of a large, aggressive state gobbling up a small contiguous state which lacked defenses or allies. The Chinese Communists did not invent this form of misconduct, but they brought it off where previous Chinese governments had had little success, and they proved to be particularly infuriating overlords. The result was a general rising of all classes of the highly stratified Tibetan population, a desperately impractical affair which was quickly and bloodily suppressed.
Aside from the care with which Mr. Moraes describes the history and customs of pre-Communist Tibet, his book is notable for its blunt disapproval of Nehru's dealings with China. Mr. Moraes does not suggest that India could or should have taken up arms in defense of Tibet. He does argue, convincingly, that a little more wariness on Nehru's part would have left India in a position to offer stronger remonstrance when the occasion required it. As things turned out, Nehru's casual interpretation of the principles of peaceful coexistence led him into agreements with China which left the status of Tibet so ambiguous that, when he found the Chinese perched on his northern frontier, the Indian Prime Minister could only protest that it was not what he'd had in mind.
Mr. Moraes finds only one ray of hope in this pathetic story. He believes that the non-Communist countries of Asia, previously inclined to sympathize with China as a fellow victim of European imperialism, have been alerted by the fate of Tibet to the possibility that imperialism may call itself by other names and originate in Asia as well as in Europe.
PRESIDENTIAL TIMBER?
JAMES MACGREGOR BURNS, who wrote Roosevelt: The Lion and the Fox, has turned to current political affairs in his latest book, JOHN KENNEDY (Harcourt, Brace, $4.75). Subtitled A Political Profile, the book describes and attempts to explain the career of the young Massachusetts senator, who seems, at present, one of the likelier Democratic candidates for presidential nomination in the next election.
The general outline of Senator Kennedy's career must be familiar, by this time, to all but determined nonreaders of the newspapers. The Boston Irish background, the wealthy father, the early success as a political essayist, the war service, the abrupt explosion into politics when young Kennedy, by utterly unorthodox methods, won the Democratic primary — equivalent to election — in a ten-candidate free-for-all in one of Massachusetts' wilder congressional districts. Professor Burns covers all this well, but his book is most interesting when he tries to detect a pattern of thinking behind the senator's subsequent activities as a legislator. All he succeeds in proving is that Mr. Kennedy is not a conservative's conservative or a liberal's liberal or a well-behaved wheel horse of the Massachusetts party organization .
Professor Burns spends a great deal of time rummaging through the question, still brought up against the senator at every opportunity, of his stand — or, rather, notable lack of stand — on civil rights legislation and the censure proceedings against McCarthy. When the McCarthy affair came to a head, Kennedy was safely in the hospital and could avoid casting any vote. On civil rights, he has frequently seemed glued to the fence. Professor Burns argues that his actions on both these questions arose from the same principles, a determination to proceed by legal, well-precedented methods and a desire to reach a common-sense compromise, not necessarily the ultimate ideal solution but something that would work at the moment. In short, the senator refuses to be forced either to the left or to the right.
The other great question in regard to Senator Kennedy is, of course, his Catholicism. Professor Burns doesn't go much beyond quoting the senator himself, who has said more than once that he cannot conceive of any situation in which his private convictions as a Roman Catholic could conflict with his public duty as an elected official of the United States. This is about what Al Smith said thirty years ago, and although he undoubtedly meant every word of it, quite a number of people refused to believe him. Not having contracted to investigate the extent of anti-Catholic suspicion in the country today, Professor Burns leaves the matter right there. Evidently he has not been able to learn what plans, if any, Senator Kennedy has in mind in case his nomination, if he wins it, should cause a resurgence of militant Protestantism.
In all, the book presents the picture of a highly intelligent, hardworking. levelheaded man, one most unlikely to commit any hasty indiscretion. What is lacking is any indication that the senator, in a crisis, can tell where indiscretion becomes a virtue. He has simply never been called upon to face such a situation, and it must be admitted that that is neither his fault nor Professor Burns's.
LOLITA IN PA.
OURSELVES TO KNOW (Random House, $4.95), JOHN O'HARA'S latest novel, starts off as though it were going to be a dryly funny study of small-town society in the twenties, the Pennsylvanian equivalent of one of John Marquand's archaeological digs around Boston. It quickly degenerates, however, into standard O'Hara and settles down to a wearisome assembling of information which adds up to nothing.
It is impossible to deduce, while plodding through this tome, what Mr. O'Hara's object is, and difficult to remember that he once wrote books with point and humor and characters that talked like human beings. His hero is a quiet, wellbehaved gentleman, a sober citizen and unobtrusive benefactor of the whole town, who never says or thinks anything of the slightest interest. In his fifties, this decent, and sensible fellow marries an eighteen-year-old beauty who is, as he very well knows, a bad-tempered little nymphomaniac. There is no indication in Mr. O'Hara's account of the action that the man is under any irresistible emotional compulsion when he commits this indiscretion. The girl behaves unexpectedly well for a year or so, and then, when the inevitable misdemeanor occurs, he shoots her.
Nothing in the book indicates whether this affair is supposed to represent a study of uncontrollable middle-aged passion, a portrait of a good man driven to crime, an exploration of provincial morality, a vague protest against women, or an isolated character study. The last category seems the most likely, but if it is assumed that the book is a character study, there arises the question of why Mr. O'Hara lavished over four hundred pages on a hero who is, to be uncivilly candid, a quite unspeakable bore.
Ourselves to know is written with an air of earnest purpose. The structure is intricate, necessitating a narrator and confidant and a terribly confusing time scheme. This type of paraphernalia generally suggests that an author believes himself to be engaged upon an eighteen-carat literary work, but much of Mr. O'Hara's book rings like tin. It is full of incongruities of speech and action, the most spectacular being an episode in which the naughty little girl comes downstairs to meet our hero, accompanied by her mother, who is well acquainted with, and in despair over, her child's character. Since Hedda intends to be seduced, if possible, she is wearing nothing under her dress, and Mr. O'Hara's assumption that this circumstance could possibly have escaped a suspicious maternal eye in the year 1906 reveals either complete ignorance of the costume of the period or neglect of duty on the part of an author with pretensions to realism.