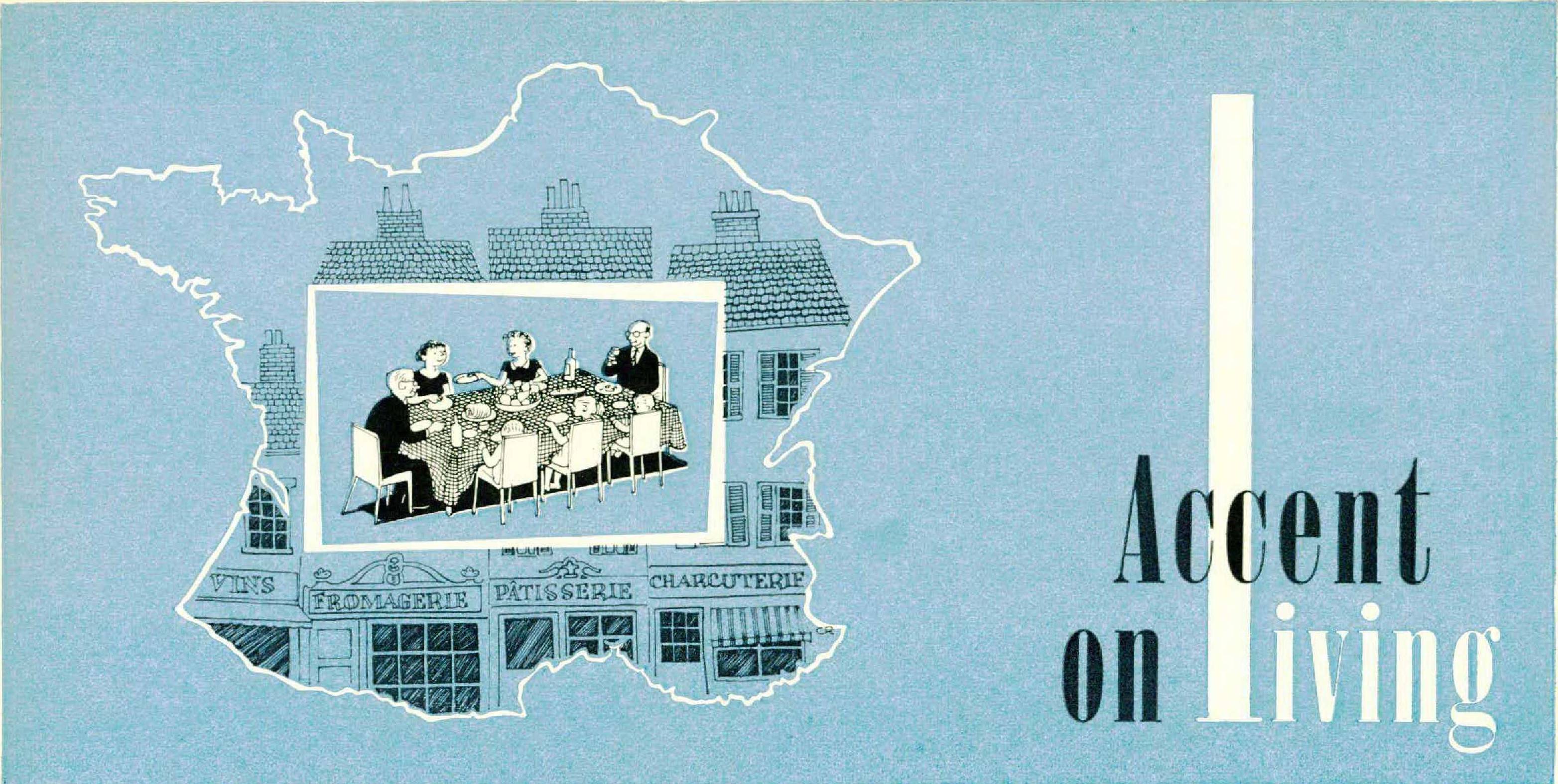 RURAL France, to judge from a few weeks of housekeeping and small excursions in Haute Savoie last summer, is still a prodigious run for the money. There may be something to the old complaint, nowadays, that Paris is more expensive than New York, especially if one compares the most expensive ways of living in each city, but the French countryside has always offered wonderful bargains to the traveler, and this seems to be just as much the case today as it was thirty or forty years ago.
Finding a base for housekeeping operations calls for some skill in the art of negotiation, and also for considerable time on account of the easygoing habits of the French real-estate agents, who think it undignified to answer a letter without meditating the reply for at least a month. A fair part of the arrangement has to be made more or less on faith and hope, and our own deal dragged along from early January through May, aided only by a rather smudgy snapshot of the premises, before the property was signed up for the month of August: a tiny chalet on the outskirts of Megeve, five bedrooms, two baths, comfortably furnished, and commanding a stunning view of the Arve Valley. Rent for the month was a shade over $400.
The village of Megeve is almost entirely residential, consisting of small cooperative apartment houses, chalets, and hotels, occupied by a well-to-do sort of bourgeois holidaymaker who is from the larger cities of France. It is admirably located for winter sports, its summer climate is cool and bracing, and it is jammed to capacity at these two seasons. It is about thirty miles from Geneva, twenty from Chamonix, forty from Annecy and its lake, and about fifteen miles as the crow flies from the slopes of Mont Blanc. Architecturally, Megeve ranges from some interesting old buildings to the modern, with Swiss influence, and in the summer months its streets and the façades of all the buildings in its shopping area are ablaze with flowers. The region is one of spectacular Alpine scenery, small farms in the vertical plane, and a great air of detachment from the rest of the world. A car is indispensable in this sort of locality, and the cost of the brandnew 403 Peugeot which our friends rented in Geneva, all fees and insurance included, was $11.50 a day.
There were seven of us, our friends and their three children and my wife and I, and it had been heartily agreed that none of our time would be invested in cooking, save for tea and coffee and an evening soup, the latter produced from French or Swiss dehydrated mixtures and excellent, even in the land of great soups. (An assortment available here at home and well worth trying is put out by a Swiss company by the name of Knorr.)
For breakfast, then, there was drip coffee from a dark, flavorsome French roast, with thin scalded milk. Punctually at 8:15 the baker's boy came tearing in on his bicycle with hard rolls, croissants, and a long crusty loaf still warm from the oven. Everything from the bakeries was, of course, fresh daily, and although there were a dozen or so in the village, they were all completely sold out by the end of the afternoon.
The croissants, somewhat to our surprise, were rather breadlike and not very good, but everything else from the shops and markets of the village was phenomenally fine. The fresh fruit — peaches, pears, and melons — was all ripened on the tree or vine and of a quality that practically never reaches a metropolitan area at any price here at home. One might find comparable examples locally, in season, in some parts of the United States, but perishables of this caliber have just about vanished from the larger commerce in foodstuffs. Megeve's tomatoes were equally good, ripe, never mealy, and of a species quite without that white core so often found in our cellophane-ripened tomatoes.
For the rest, most of our dealings were with the several purveyors of charcuterie, and the variety of cooked food freshly presented each day in the village was matched only by the splendor of its appearance.
The meat dishes included the standard roasts, whole or in slices; all sorts of pâtés, some baked in bread dough, others encased in delicate pastry; canapés of great artistry; chicken in every imaginable style. One could buy a purée of fresh spinach, cunningly prepared artichokes marinated in a delicate dressing, or any of the other green vegetables, all locally grown and in no case frozen. The pastry and cakes and sweets would have been admired anywhere in the world, and we must have sampled at least fifty wonderful cheeses, all at the peak of condition, during our weeks in Megeve. Our preferred wine was Crépy, a brisk white wine, rather dry, of the region, and for a before-dinner drink we quickly stabilized on Dopf, an excellent and inexpensive Alsatian version of champagne. Shopping without regard to the prices, all of which seemed very reasonable indeed, we found that the total cost of all food and drink for the seven of us was $10.50 a day, or $1.50 per person. Of all that we sampled so enjoyably, the item that lingers most fondly in memory is the little cylinders of Petit Suisse, the creamy, nippy, white cheese, lighter and less assertive than our cream cheese, which combined so justly with the crusty bread but which, so the label unhappily warned us, had a butterfat content of around 80 per cent.
I realize that arrangements for renting and housekeeping may be too cumbersome for many visitors to France and that hotels may be preferable. On that score our inquiries turned up some delightful bargains, and I hope to set down a few facts next month about three of the onestar hotels in the neighborhood of Megeve.
CHARLES W. MORTON