A Guide Through Microgrooyes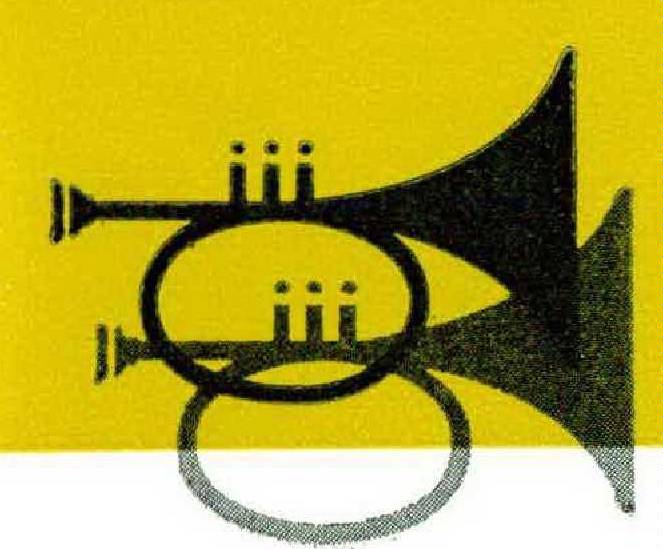 JOHN M. CONLY
ABOUT a mile from where I live, south on U.S. 7 from Great Barrington, Massachusetts, there is a rather large neoclassic (or semicolonial) white house behind a picket fence. It is a pleasant dwelling, shaded by pine trees and guarded by a yellow cat named Sapphira. This is headquarters for a durable group of the most discerning and best-satisfied record enthusiasts in North America, and perhaps anywhere.
The strange thing is that what I am saying may be news to most of them. Their common bond is their mentor and guide in the choice of recorded music, which they buy by mail and which is important to all their lives. He is their supplier as well, and by reason of his personality, as will appear, he has come to be a good friend to many. They know him as F. A. Byrd, and he lives and works in the white house.
It would be simplest to say that there is no such person as F. A. Byrd, but by now he has earned a sort of gospel existence among record buyers that I doubt I could dispel even if I wanted to. However, the legal fact is that when he was born in London, fifty-odd years ago, he was christened John Friern Indcox. Friern is a Welsh name which drifted into Herefordshire, where Indcox's parents came from. F. A. Byrd is a phony name which Indcox made up when he decided he wanted to be a record dealer and a record reviewer at the same time, a ticklish combination of jobs. This is no longer a problem. Now his entire business is mail order. He stocks some rarities, but his procedure with current records is not to buy them until somebody orders them.
He does not just write for them, either. Two days of his week are devoted to traveling, by train or bus (he likes to read and doesn't like to drive), to New York and Hartford, where he goes into warehouses and selects records which are not scratched or warped. He re-examines them when he gets them home and, if he has any doubts, plays them (using a pickup that tracks at two grams). He and his wife do all the packing, cleaning each disc and putting it into a plastic inner envelope. It is something of a rarity for an Indcox customer to report a flaw.
With this kind of service, naturally, the customers do not receive discounts. What they do receive is the delightful surety, uncommon in any kind of buying today, that they are getting exactly what they asked for. Perhaps that should be qualified. At least one in three of Indcox's orders includes the proviso that, if he knows a better recorded performance of the work desired, he substitute it for the one suggested. Sometimes he writes back to a searcher and tells him there simply isn't a good recording of the music he wants.
The service neither begins nor ends with this, of course. It is not uncommon for an Indcox customer to write in and say that lately he heard part of something on radio which was charming, mostly in French but containing the word "marmalade" pronounced in English. Will Indcox please get him a record of this? Indcox replies by telling him that he is talking about Ravel's L'Enfant et les Sortilèges, that there have been two LP recordings of it, Columbia ML-4153 and London A-4105, that the former is the livelier but now out of print, notwithstanding which he may be able to hunt down a copy if the man wants to wait a bit. It is interesting, incidentally, that Indcox would not have to consult a catalogue to identify ML-4153 and A-4105. He has been memorizing disc serial numbers, apparently effortlessly, for thirty years. People have collected bets by taking friends to see Indcox and asking whatever happened to old ML-4092, to be answered promptly that it had been withdrawn but that the same performance was available now on ML-4882.
What makes Indcox notable, mainly, is that he is now very nearly unique. He would not have been, he says, in the days of 78 rpm, when he himself was a collector and buyer, not in the business. Shops in many cities then had salespeople knowledgeable about music and records, and some would advise and consult by mail. There was in New York, for instance, the illustrious Gramophone Shop, defunct now for five years. There was the establishment of the Moseses, father and son, at 53rd Street, where your musical wishes were divined and fulfilled almost as you stepped in the door. (The son, Julian Morton Moses, is still in business, though he deals mostly in rarities.) There was Albert J. Franck and his International Record Collectors Agency; he has retired. There were sundry others. Their disappearance undoubtedly was accomplished by the discount houses, where you get 40 per cent off, and where, if you ask a salesclerk which is the best recording of L'Histoire du Soldat, he may possibly run home to his mother.
Along with the vanishment of the well-versed dealer, Indcox thinks, there has risen the importance of the reviewer. He reads the leading reviewers conscientiously, since he cannot (nobody could) listen to all LPs that come out. He himself is a reviewer, of course, but he writes for a magazine that assigns specialties, and his field is the lighter side. This is not because he doesn't know his Eroicas — he does — but because for every dozen reviewers who will readily try to judge a Beethoven Third, there is only one who can say whether a performance of The Gondoliers or Véronique is good or bad. Further, he does not like to get submerged in the work of one composer. He once wrote a complete critical discography of Tchaikovsky, in ten thousand words. Listening to thirty versions of the Nutcracker, he says, rather dulls one's enjoyment of the music. Nothing, however, dulls his enjoyment of his customer relations. He is an indefatigable letter writer, which is fortunate, because so are most of his customers. He receives and answers about seventy letters a week. Most of these deal with records and musical matters, of course, and there has been much traffic of opinion about the best ways of performing Handel and Berlioz, and whether there will ever be another Lotte Lehmann, and the comparative merits of discs and tape. (Indcox sells tapes, too.)
That is not all, though. Many people who take music seriously, Indcox points out, give it a vital function not only in their lifetime philosophies but in their day-to-day living. They assign to him, as purveyor of this aid, a role as philosophical consultant. They query him for his thoughts on all manners of problems: racial injustice, water in the basement, impending surgery, marital incompatibility, the hostility of inlaws, and the inadequacy of American secondary education, among other things. A lot of his correspondents now, in fact, address "Dear Mr. and Mrs. Byrd." It has become a family affair.
Indcox was born near Camberwell. His father was an insurance agent. He took piano lessons from a concert pianist named Thomas Dunhill, but he showed no burning early interest in music. When he was eighteen his father died, his schooling stopped, and he got a job as box-office clerk at the Elephantand-Castle Theater, the last London home of touring melodrama. Indcox, entranced, hardly went home at all, except to sleep. The rest of the time he was backstage, hobnobbing with the actors. Finally he contrived to hobnob with a manager and got hired as a supporting player. He roamed the British Isles three years in grease paint, having a marvelous time, but the job paid barely more than expenses. Family responsibilities descended on him, and he had to go back to London and his next trade, the hotel business.
He began at the bottom, but didn't stay there long. Five years later he was comptroller of the Metropole in Brighton, one of Britain's leading resort hotels. At that juncture he decided he wanted to go to America. It was not hard to get a New York hotel job. Fresh off the boat, he became room clerk at the Roosevelt.
It was a weird experience, he says, for he began work the week of the 1928 World Series. Every second would-be guest who showed up lacking reservations turned out to be a close friend of Judge Kenesaw Mountain Landis. This seemed a mystifying coincidence to an Englishman who had never heard of Judge Kenesaw Mountain Landis and was only vaguely aware of the Series. However, it had the effect of launching Indcox as a baseball fan. Within a year Brooklyn had hardly a more loyal rooter, and Indcox still can remember Dodgers of the late 1920s as accurately as disc serial numbers of the same vintage.
He moved through a series of hotels, mostly as night manager — among them the Parkside, the Carlyle, the White, and the Dorset — before taking over the management of the Meurice, on 58th Street, and then the Olcott, on 72nd.
In this peregrination he had a serious encumbrance: his record collection. In his youth he had been attacked by rheumatic heart disease, which limited his activity and predisposed him to diversions like record collecting, which attacked him a few years later. The homing missile, in his case, was Galli Curci's recording of Sempre Libera, which he first heard at the Wembley (British Empire) Exposition of 1924 and bought as soon as he got home. His next love, for the record, was Albert Coates's performance of Strauss's Don Juan. He still owns both discs. By the time he took ship for America, the collection amounted to about two hundred shellacs. Knowing that such trade-marks as Nipper, the listening dog, would cause the American customs officers to confiscate his records, fie pasted half-moon stickers on all his labels, and the library arrived intact. He continued to buy in New York. By the time he became manager of the Meurice, he owned fifteen thousand records. "That wasn't a large collection," he says now. It was too big for a hotel manager, though. He parked fourteen thousand of them with friends in New Jersey and Long Island, keeping by him only a thousand of the most treasured ones that he felt he had to have at hand. When microgroove came along, he gave the bulk of the 78-rpm collection to the Salvation Army. What he still preserves are mostly items that never were remade on vinyl: songs and operettas and music hall numbers, Yvette Guilbert, Yvonne Printemps, early Coward and Lawrence.
Sometimes his work and his musical interests cross-connected. Once, while at the Dorset, he was able to arrange a swap of apartments between the Bruno Walters, who wanted penthouse rooms, and two elderly California ladies, who had penthouse quarters but were nervous about atom bombs. Another time, at the Meurice, he had the soulshaking duty of refusing a suite to Elisabeth Schumann. Or rather, he explains, to her five cats.
It was an eventful life; too much so. In the late 1940s his doctors told him a less strenuous livelihood was a necessity. Dismayed and at a loss, he read one day in the Times a rent advertisement for a record shop in Great Barrington. He knew that the town was in Tanglewood country and might well be alive with music lovers. He packed up, moved, and rented the shop. No crowd of music lovers materialized, even though he rigged a loudspeaker in the window and played selected masterworks into Main Street.
What did materialize was the beginning, right in town, of a magazine called High Fidelity, catering to a new and burgeoning interest in home music equipment. Indcox made an arrangement with the editors. In exchange for a free column of advertising space, he would write record reviews. This enabled him to start his mail-order business, which has had a sort of self-propelled progress ever since. At present, he estimates, his average customer buys about sixty records a year.
Nineteen fifty-nine hasn't been a good year. Indcox knows perfectly well why — stereo. His customers are, for the most part, knowledgeable and advanced listeners, alert to developments. Many have invested thousands of dollars in LP collections and monophonic high fidelity arrays, and their initial reaction to stereo has been pure outrage. Their second reaction has been to stop buying, except for records they fear may be pulled from the catalogues. His own reaction, it seems to me, displays a good deal of fortitude. He counsels people to go stereo but not in haste. Stereo equipment and stereo records will be better and less expensive as time passes (he thinks, as I do, that the break point should be just about now).
Indcox's venture into selling records by mail, all over the world, began almost exactly as the LP decade did, and he himself had been a buyer for twenty years previous, so he is in a position to judge the outcome of the microgroove decade. He thinks the makers of LPs and their customers deserved each other, in the best sense of the word. The makers ventured away from Tchaikovsky and Beethoven to put forth unheard Bach cantatas and a huge array of Haydn quartets and a few lovely brass-band pieces by Holst. The audacious laymen, by and large, bought them. It is his hope, Indcox says, that this genial gamble will not die down after stereo has reproduced the whole old standard repertoire. He has nothing against the Pastoral and the Pathétique, but he rather enjoys guiding people into uncharted pleasures.
Some of them find their own ways, of course, and these are oddly varied. The two most persistent queries he gets are of utterly different nature. One is for recordings by Richard Tauber, the exemplar of all soaring Viennese light-opera tenors, and Indcox can do something about this; there are still four Tauber LPs available. The other request he cannot do much about except grumble. It is for the Virgil ThomsonGertrude Stein Four Saints in Three Acts, which RCA Victor snatched out of currency a few years ago.
There are also die-hards who think they can get Handel's Sosarmé or Semele. "They can't now," says Indcox, "but I hope they don't give up." Which is a good note on which to stop.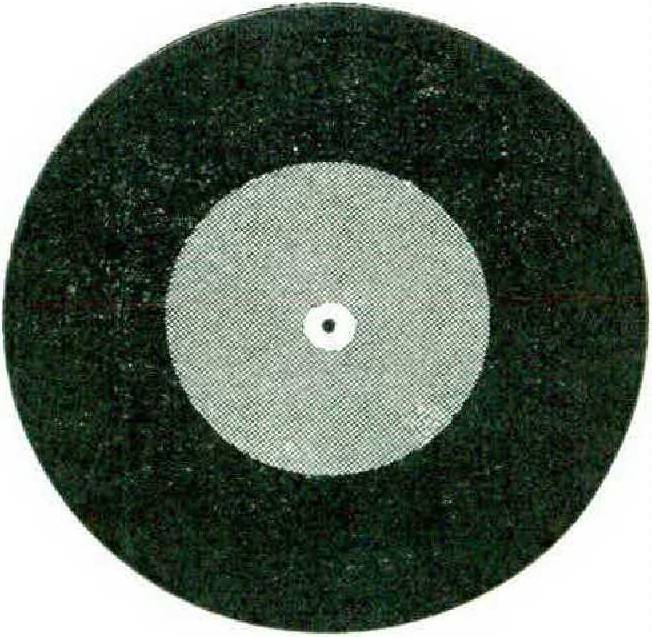 Record Reviews
Beethoven: Symphony No. 6
Pierre Monteux conducting Vienna Philharmonic Orchestra; RCA Victor LSC-2316 (stereo) and LM-2316
It cost half a night's listening to come to any preference between this and the recent Bruno Walter reading for Columbia. These are, without a doubt, the two best Pastorals on records. Walter, leading his Los Angeles orchestra, shows his Mahler affiliation: the work crashes and sings. The canny Frenchman Monteux yields a share in the interpretation to his performing colleagues. Every man in the Vienna Philharmonic has paced the banks of Beethoven's brook outside Vienna, a fact made evident as sunshine and bosky glint begin to flicker from the music. Both recordings are exemplary — the American, bright and bold, the Austrian, deep in perspective, many-tinted.
Mozart: Sonatas for Violin and Piano, K. 301, K. 304, K. 376, K. 378
Arthur Grumiaux, violin; Clara Haskil, piano; Epic BC-1034 (stereo) and LC3602
Written in Mozart's busiest years, 1777 to 1779, these were among the first classical duo sonatas which let the violinist have a real say. Mozart made the most of his inventive notion: the musical dialogue is entirely engrossing. Grumiaux and Haskil, both strong artists, make no pretense toward eighteenth-century daintiness. They push the music out with zest and spontaneity, sounding like two virtuosos having a good time.
Sehubert: Symphonies No. 4 and No. 6
Walter Susskind and Hans SchmidtIsserstedt conducting London Symphony Orchestra; Mercury SR-90196 (stereo) and MG-50196
I will not call this Schubert Sixth best, since we have Beecham to contend with, but it is certainly the best in stereo, and it is coupled with the best Fourth. This is the kind of record that prompts a guarantee of satisfaction; there is nothing here but complete devotion to the music and complete competence in interpreting it, together with fine, lucid recording.
Stravinsky: Threni
Igor Stravinsky conducting Beatrice Krebs, Mac Morgan, other singers; Schola Cantorum and Columbia Symphony Orchestra; Columbia MS-6065 (stereo) and ML5383
There is nothing quite like Stravinsky conducting Stravinsky; the performers respond in an unprecedented way. Technically it is twelvetone music. Who cares? Stravinsky absorbed the twelve-tone technique absolutely effortlessly. What is important is that, dealing with the Lamentations of Jeremiah as text, Stravinsky has gone back to his old style of Renard, the early barroom opera, to give us savage yet genial musical irony of the highest order. No one else, to my knowledge, could write this kind of stuff, not even Ravel. It is man in misery undaunted, saved by humor, though the humor is wry. Pride and penitence make a wondrous musicopoetic mixture when blended by Igor Stravinsky.
Verdi: La Forza del Destino
Fernando Previtali conducting Zinka Milanov, Giuseppe Di Stefano, Leonard Warren, Rosalind Elias, other singers; Orchestra and Chorus of the Academy of St. Cecilia, Rome; RCA Victor LSC6406 (stereo) and LM-6406: four records This opera presents us with one of Verdi's weirdest plots. It begins with an accidental murder. Then the heroine becomes a hermit. The two main antagonists, who don't know each other, swear brotherhood while serving as mercenary soldiers abroad. This, however, does not prevent two killings in the last five minutes of the last act, even though the beautiful hermit lady sings "Pace, pace" in a most beguiling way. It sounds illogical, but that is how it goes, and with Verdi writing the music, it goes like a house afire. The singers, in this new Victor version, never get breathless, but you will. Special credits must go to Mme. Milanov, the best lady hermit in the business, though Mr. Warren and Mr. Di Stefano give her some pure-gold competition. Really gorgeous singing.