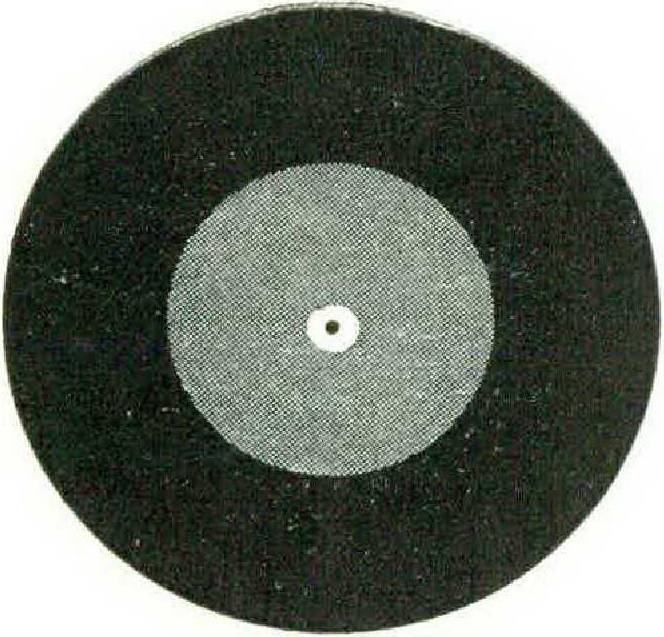 BY JOHN M. CONLY
Beethoven: Concerto No. 5, "Emperor"Eugene Istomin, piano; Eugene Ormandy conducting Philadelphia Orchestra; Columbia ML-5318 The majesty of the Philadelphian sound here is almost, if not quite, offset by a hurry that sometimes shoves Beethoven's intent aside. Worth a hearing.
Haydn: Symphonies No. 99 and No. 100, "Military"
Eugene Ormandy conducting Philadelphia Orchestra; Columbia ML-5316 Trumpet, triangle, and drums are splendidly clamorous in the "Military," prime attraction in this disc. Missing is the ironic hint of grimness Haydn wrote into his tribute to Austria's veterans of war with Napoleon. No. 99 is given courtly treatment. The sound is lush.
Kay: Suites from Stars and Stripes, Cakewalk
Arthur Fiedler conducting Boston Pops Orchestra; RCA victor LSC-2240 (stereo) and LM-2240
Some of the most engaging modern American music is being written by Hershy Kay. Of these two ballet suites, the more successful is Cakewalk, based on pre-ragtime tunes of Louis Moreau Gottschalk. Sousa's marches, used in the other, sometimes seem ill-confined in dance tempos. Still, the overall effect is much fun. This kind of thing is Fiedler's meat. And, as with all BPO recordings, the sound is brilliant.
Vaughan Williams: Symphony No. 9
Sir Adrian Boult conducting London Philharmonic Orchestra; Everest SDBR3006 (stereo) and 6006 A new record company makes an auspicious beginning. Here in easy, spacious sound is an easy, spacious first recording. Vaughan Williams had intended to supervise the work himself; he died seven hours too soon. However, Sir Adrian had the music by heart. It is good music, excellently wrought. It does not drive or seize, despite massive instrumentation; but it does engross and endear, by virtue of a lighthearted serenity and sanity that were the marks of its maker. Asked for one word to describe it, I would pick jovial. Everest's engineering is exemplary.
Wagner: Die Walküre, Act I
Hans Knappertsbusch conducting Kirsten Flagstad, Set Svanholm, Arnold van Mill; Vienna Philharmonic Orchestra; London OSA-1204 (stereo): two records Here is confusion compounded, although the components are delightful. For one thing, there has been no monophonic equivalent of this Act I set offered, though probably there will be. More vital: London now has put forth a Walküre Act III in which Flagstad sings Brünnhilde (stereo OSA-1203 and monophonic A-4225, each two records) and a Walküre Act I in which she sings Sieglinde. She has different conductors and orchestras, but the same Siegmund: Mr. Svanholm. The question is, what is she going to do in Act II, where both ladies figure? Such puzzlements aside, if you care for Wagner at all, I advise buying these albums, especially if you are equipped for stereo. There will not soon again be anything like them. Flagstad still is unique, and so seem London's stereo opera recording team, Arthur Haddy and John Culshaw.
Maureen Forrester: A Brahms-Schumann Recital
Maureen Forrester, contralto; John Newmark, piano; Otto Joachim, viola; RCA Victor LSC-2275 (stereo) and LM-2275
The Art of Song
Cesare Valletti, tenor; Leo Taubman, piano; RCA victor LSC-2280 (stereo) and LM-2280
These two discs are reviewed together because they are kindred and,
I hope, part of a series. They arc Town Hall recitals made in Town Hall, New York, of Such repertoire as fortunate New Yorkers treat themselves to. Whose idea—at RCA Victor — it was to make these recordings I do not know, but it has been realized with triumphant suc1 ccss. They are works of art in all ways, including the sonic. Especially in the stereo versions, the acoustics of Town Hall are recognizable by ear, and at once.
Not yet thirty, Canadian Maureen Forrester is ever more frequently spoken of as the world's leading contralto, and this record will do nothing to stem such remarks. In pure vocal versatility it seems to me that she already excels the late Kathleen Ferrier and probably even Marian Anderson. Indeed, she strongly recalls Sehumann-Heinck — although her discipline is strictly twentieth century— in her power and flexibility. And she has brains: Frauenliebe und Leben is not child's play, but if I have ever heard it sung better than here, it was by Lotte Lehmann.
Cesare Valletti has brains, too, and a fine elegance. It is the latter, I think, that allows him to sing Schubert and Schumann with an Italian accent (musical as well as verbal) without hint of offense; the tunes ride so high and sunnily. On the overside he offers seventeenthand eighteenth-century songs, including one by Handel and four by Alessandro Scarlatti, and in no mincing way: they come out man-sized — and still beautiful.
Thirty Russian Art Songs
Maxim Karolik, tenor; Robert Pettitt, piano; Unicorn UNS-2: three records This appears to be a labor of love by Maxim Karolik and musicologist Nicholas Slonimsky. It is listenable enough in its own right; Karolik is a well-schooled tenor. However, his main aim is clearly to instruct in proper styles of Russian song, from Rimsky to Rachmaninoff. He certainly sounds authoritative, and his field is too little known hereabouts.
Carroll: Alice in Wonderland; Alice Through the Looking Glass
Joan Greenwood, Stanley Holloway, other actors; Caedmon TC-1097 and TC-1098: two separate records Add to the casting above the direction of Caedmon's Howard Sackler. a faultless job of editing, and some inspired sound effects, and you need be told little more. Except that if you go to buy one of these records, spare yourself a second trip. Buy both. Throaty Joan is an irresistible Alice; Holloway a marvelous narrator. Indeed, everybody is good, but especially C. L. Dodgson. (A couple of other late and worthy Caedmon discs feature Sir Ralph Richardson reading poems of William Blake, and Claire Bloom reciting the Belloc version of Tristan and Iseult.)
These are stereo disc versions of recordings issued earlier in monophonic editions.
Brahms: Haydn Variations; Academic Festival Overture; Tragic Overture
Hans Knappertsbusch conducting vienna Philharmonic Orchestra; London CS6030
Germanic deliberation marks these Brahms performances, but the effortlessly graceful adoption of the pace by the incomparable Viennese orchestra is something to marvel at, as is the loveliness of their sound. The monophonic original was LL1752.
Cherubini: Medea
Maria Callas, Mirto Picchi, Renata Scotto, other singers; Tullio Serafin conducting chorus and orchestra of Teatro alla Scala; Mercury SR3-9000: three records
The dramatic virtue of sonic 3-D isn't evident until the middle of the second act, but it is thereafter. Callas is quite an actress; listen and hear. Monophonic version, OL3-104.
Liszt: Concertos No. 1 and No. 2
Julius Katchen, piano; Ataulfa Argenta conducting London Philharmonic Orchestra; London CS-6033 Something of a stereo spectacular, especially when the triangle and piano converse in No. 1, this is also musically tasteful. Monophonic precursor: LL-1683.
Stravinsky: Apollon Musgète; Renard
Ernest Ansermet conducting singers and Orchestre de la Suisse Romande; London CS-6034
The stereo recording is unflawed and most lifelike. Apollon is probably Stravinsky's prettiest music — no slight implied. Renard is gruesomely funny if your French is good (no translation), piquant if not. This duplicates monophonic LL-1401.
Verdi: La Forza del Destino
Francesco Molinari-Pradelli conducting Renata Tebaldi, Mario del Monaco, other singers; Roman ensemble; London OSA-1405: four records This is probably the best venture by Tebaldi and del Monaco into Verdi, since the wild plot compels no special characterization and does permit ad libitum vocal virtuosity. The monophonic counterpart is A-4408.