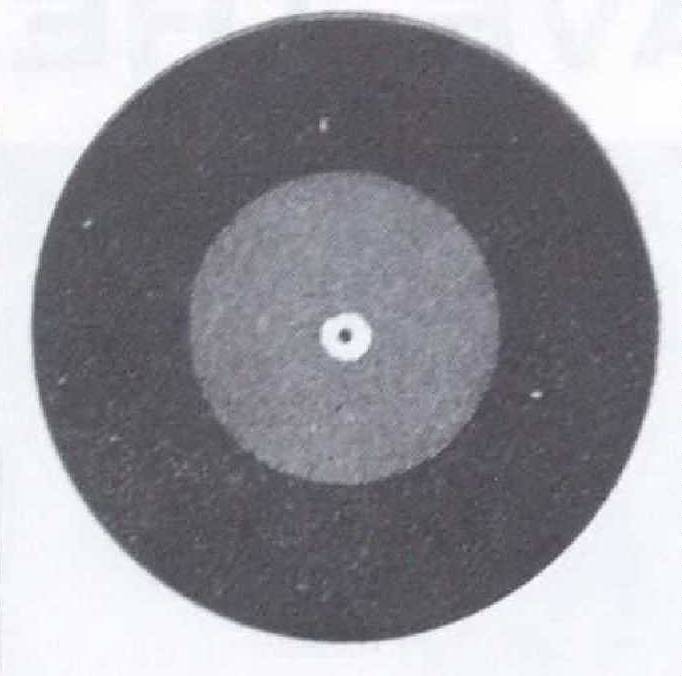 Barber: Vanessa
Dimitri Mitropoulos conducting Eleanor Steber, Rosalind Elias, Nicolai Gedda, other singers, Metropolitan Opera Chorus and Orchestra; RCA Victor LSC-6138 (stereo) and LM-6138: three records
Last year when the Met mounted the première of Vanessa, much clamor was made about it as a belated triumph of American opera. The only trouble is, Vanessa is not especially American. Admittedly its authors are American, Samuel Barber by birth and Gian Carlo-Menotti, the librettist, by adoption. However, their opera is Continental in locale and sounds to me very much like a Richard Strauss opera translated into English and given some semisec recitative to show it is modern. This doesn't mean it is bad; it is quite good, if perhaps not up to the Strauss standard. The plot concerns a woman who marries her dead lover's son, although he loves her daughter. It stays interesting, with the help of some very clever music. The première cast performs beautifully, and the recording is highly satisfactory in both monophonic and stereo presentation.
Beethoven: Symphony No. 6
Bruno Walter conducting Columbia Symphony Orchestra; Columbia MS-6012 (stereo) and ML-5284
Walter plays the Pastorale gently, singingly, as if it were a retrospective work, and of course it may have been. The brook is more eloquent than the thunder. The recording is appropriately smooth and tasteful, with a good orchestral feel about it, especially in the stereo edition.
Berlioz: Harold in Italy
Charles Munch conducting William Primrose, viola, and Boston Symphony Orches- tra; RCA Victor LSC-2228 (stereo) and LM-2228
This is Primrose's third Harold on microgroove, and not his best. I list it because the sound is bright and new and available stereophonically. My suspicion is that the participants stayed working at this recording session about three hours longer than they should have. They achieved flawlessness at the price of spontaneity. Still, the earlier PrimroseBeecham and the ancient PrimroseKoussevitszky, however lively, are simply not aurally acceptable today, and the new RCA Victor recording is the one to have.
Handel: Organ Concertos, Op. 4, Nos. 1-6
E. Power Biggs, organ; Sir Adrian Boult conducting London Philharmonic Orchestra; Columbia K2S-602 (stereo) and K2L-258: two records
Handel will have been dead two hundred years this spring. In observance of this, Biggs. Boult, and the London Philharmonic journeyed last summer with recording equipment to a church in Great Packington, Warwickshire, where there was an unaltered organ Handel had helped design. Many hazards attended, prime among which was the fact that the orchestra could not be tuned to the organ. Accordingly, the organ was disassembled and tuned to today's pitch (with provision, by sliders, to restore its original tonality). As Mr. Biggs says, "What the deuce! That's what Handel would have done." The product of this endeavor will fill several albums with (to judge from the first) rare treasure of sterling British stamp. German-born though he was, Handel as composer became thoroughly English. This music marches with a mighty Georgian tread, managing to be at once dignified and lusty. Brisk Sir Adrian and British-born Mr. Biggs never have been better than they are at this work, and they got yeoman assistance from the engineers. The stereo version is a little short of bass, nothing serious.
Weill: Die Dreigroschenoper
Wilhelm Brückner - Rüggeberg conducting Lotte Lenya, Erich Schellow, Johanna von Koczian, other singers, orchestra and chorus; Columbia C2S-201 (stereo) and 02L-257: two records
Kurt Weill and Bertolt Brecht, two angry young men of Berlin in the hopeless days of the Weimar Republic, rewrote John Gay's lusty Beggar's Opera (1728) into this piece of very clever horridness. It is so unrelievedly grim that I have never been able to enjoy it, but many people do, partly by virtue of its German ragtime tunefulness. In any case, here is undoubtedly the definitive version. Lotte Lenya, Weill's widow, directed the production and sings the part of Jenny, the kitchen maid. The fine recording, full of bite and shudder, was made on the home ground, Berlin.
Stereophonic
These are stereo disc versions of recordings issued earlier in monophonic editions.
Berlioz: Symphonie Fantastique
Ataulfa Argenta conducting Paris Conservatory Orchestra; London CS-6025
A tasteful performance, more refined than clamorous, in authentically spacious tridimensionality and realistic sonority.
Britten: Young Person's Guide to the Orchestra; Peter Grimes: Four Sea Interludes and Passacaglia
Sir Adrian Boult conducting Philharmonic Promenade Orchestra; Westminster WST-14010
Clean, rather close sound; interesting directionality in the Guide, good vista in the Grimes bits, especially when the chimes come in. Rather dry interpretations.
Gilbert and Sullivan: The Mikado; The Pirates of Penzance
Isidore Godfrey conducting D'Oyly Carte Opera Company and New Symphony Orchestra; London OSA-1201 and OSA1202: two records each
These never reached me in monophonic versions. In stereo they are delicious things, with a marvelous quality of the live stage to them. Equally marvelous is the way new D'Oyly Carte personnel manage to sound just as their predecessors did. There is no spoken dialogue, but I did not miss it.
Verdi: II Trovatore
Alberto Erede conducting Mario del Monaco, Renata Tebaldi, Giulietta Simionato, other singers, Florentine Chorus, Orchestre de la Suisse Romande; London OSA-1304: three records
If you want to hear, in your living room, how big Mario del Monaco's voice really is, buy this. Also worth experiencing is the Anvil Chorus in 3-D.