Grey Seas Under: The Romance of a Rescue Tug
FARLEY MOWATis a Canadian who likes to track down true stories. InPEOPLE OF THE DEERhe wrote the fascinating and pathetic saga of a dying tribe of Eskimos, and in his recent success, THE DOG WHO WOULDN'T BE,he was writing about the mull whose adventures highlighted Mowat's boyhood in Saskatchewan. For the past two years he has been in North Atlantic waters recording the exploits of a doughty and unsinkable deep-sea tug.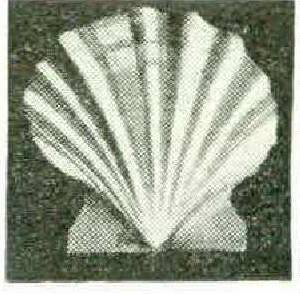 ON A January day in 1930 the great ship basin of Hamburg harbor was a graveyard made more terrible by the nature of its dead. They lay in interminable rows: a myriad of vessels which had spanned the world's oceans and whose deserted hulls now lay abandoned by their bankrupt owners. The dark winter skies and biting North Sea wind accentuated the mood of desolation and diminished the only human figure to be seen on all the miles of grey and dirty docks.
James Sutherland, Canadian purchasing agent, glanced quickly along the sad ranks of silent ships, then turned his back on them and began to descend a corroded iron ladder set in the quay face. At the bottom rung he swung about and paused to look closely at the vessel waiting for him there.
No one but a man of rare perceptions would have given her a second glance. She was a little ship, and she was dwarfed into insignificance by three moribund liners lying just across the basin. The ravages of prolonged disuse lay on her. Her twin stacks, that stood ramrod straight with never an inch of rake to case their uncompromising lines, were red with running sores of rust. Her iron decks were scaling like a scrofulous dog's back. Some of her ports were broken, and the stench that lifted out of them was laden with a tale of long neglect. Nevertheless she possessed a quality which set her apart from the scores of lifeless vessels that encrusted the nearby wharves. As Sutherland let go the ladder and leaped aboard, he felt her move a little — a barely perceptible motion, but enough. She was not dead at all, she only slept.
He made his way through her starboard alleyway to the forward well deck, where his shoulder brushed against a brass bell, gone green with verdigris. He rubbed his hand across it until the inscription came clear:
H.M.S. FRISKY
Dundee — 1918
Sutherland was still aboard her when the early winter dusk came down. By then he knew her well. He had explored the engine room and had wondered at her massive triple-expansion engine, which was big enough to have powered a freighter of five thousand tons. He had been through her primitive accommodations and had recognized in them the hard lying which is the traditional lot of British naval ratings. He had been down into her belly and had crawled on hands and knees into the most secret recesses of her body. His knuckles throbbed where he had pounded them, hardfisted, against iron plates to test their soundness.
At last he emerged through the companion on her boat deck, climbed the ladder to her bridge, and tugged at the swollen door of the wheelhouse. Inside he laid his hands upon the big teakwood wheel and looked out through the dirt-streaked glass. The graveyard seemed to vanish from his sight, and in its place was the hard, clean sky of the Western Ocean and the long pulse of the greatest of all seas. The little vessel stirred once more beneath his feet, and Sutherland's body quickened to her with the age-old affection that only a good sailor can feel for a good ship.
The Hamburg ship broker, a harried and overeager little fellow, arrived belatedly upon the scene as Sutherland was scaling the iron ladder on the quay. The broker was an astute little man — he rubbed his hands and beamed. "She iss good ship? Ja, Herr Kapiton?" he asked.
Sutherland grunted noncommittally. "Take me to a cable office, mister," he demanded.
Early the following morning a man named Richard Chadwick, president of the Foundation Company of Canada, sat at his desk five thousand miles away in an office in Montreal and read these words pasted to a sheet of yellow flimsy:
ARRIVED HAMBURG LAST NIGHT TO INSPECT EX ADMIRALTY SEAGOING SALVAGE AND RESCUE TUG FRISKY STOP 156 FEET OVERALL X 653 GROSS TONS 1200 HORSEPOWER RANGE 20 DAYS UNDER FULL POWER STOP HEAVY DUTY TOWING WINCH STOP CARGO HOLDS FOR SALVAGE GEAR AND ACCOMMODATION FOR 26 MEN STOP VESSEL BUILT I 9 18 BUT HARDLY USED SINCE THEN ONLY REQUIRES DOCKING FOR INSPECTION AND SOME REFITTING OTHERWISE IN EXCELLENT CONDITION . . . PRICE VERY LOW CONSIDERING VESSELS VALUE STOP SHE LOOKS LIKE A MAGNIFICENT SEABOAT AND WOULD BE WONDERFUL ON GULF AND ATLANTIC COAST STOP CAPABLE OF TOWING EMPRESS OF CANADA IF NECESSARY STOP SUGGEST YOU CONFIRM PURCHASE SOON AS POSSIBLE
SUTHERLAND
"Seagoing," Chadwick muttered to himself. "Salvage and rescue tug . . . That was his secret self speaking. His conscious mind was busy pointing out to him that Foundation Company required a ninety-ton, three-hundred-horsepower workboat; that there was a depression on; that deep-sea salvage was as far removed from construction work as the moon was from the earth.
"Magnificent seaboat," whispered Chadwick's inner self— and he reached for a message pad.
The reply that Sutherland received that night was a masterpiece of brevity: PURCHASE CONFIRMED.
Chadwick had bought a ship. A month later she was under Canadian registry and bore a new name, Foundation Franklin. By late autumn of 1930 she had begun to write her saga on the trackless waters of the North Atlantic. In the succeeding years she became as familiar to East Coast mariners as were the seas themselves, for she stood out from the hard rock coasts of Newfoundland and Nova Scotia on almost a hundred voyages to succor vessels which had met disaster. Of all the battles fought by Franklin and her crew, none is more telling than the epic of the Berwindlea.
ALTHOUGH the depression was still being keenly felt in Canada's Maritime Provinces in 1935, at least one major company was still doing a good business. This was Dominion Steel and Coal Company — the colossus which overstrode much of Nova Scotia and which, to all intents and purposes, was the financial master of Cape Breton Island. Dosco owned or controlled most of the coal mines in the province, and to get its coal to the buyers it was Dosco's policy to charter a fleet of ships each spring.
One of Dosco's chartered fleet was the Berwindlea. fifty-two hundred tons, out of Aberdeen. Berwindlea had crossed the Atlantic in the early spring of 1935, and through the summer and autumn she had been almost constantly at work hauling slack coal through the Gulf of St. Lawrence and up the River, In mid-October she was free at last, for her charter had expired. She and her weary crew were ready to sail for home; but first she had a cargo of pulp to load at Dalhousie for delivery in England.
It was a clean cargo, and Berwindlea's people were in a good mood as she put out from Dalhousie on October 22. The lateness of the season and the prevalence of autumnal gales and heavy fog did not dismay them. They were homeward bound.
Berwindlea's master was in a hurry. His ship would log only seven or eight knots, and Aberdeen was a long way off. He wished to make the best time possible while he remained in the relatively sheltered waters of the Gulf, for he knew that the winter storms on the open sea would strive against his vessel for every mile she made. As darkness fell on October 22, it brought with it a black, impenetrable pall of fog. Berwindlea drove into it and disappeared. Her navigation lights glowed feebly, each contained in a hemisphere of fog not ten feet in diameter. The mate upon the bridge could not see the foredeck of the ship, and members of the crew vanished from each other's ken before five paces intervened between them.
The night was calm, but cold. There was no sound except the rusty blat of Berwindlea's whistle as it tried to pierce the fog. The course line laid out on the chart in the wheelhouse began to waver. The little penciled crosses which represented Berwindlea's position became fewer and less firmly placed. Dead reckoning alone was an uncertain pilot on such a night.
At 3:50 A.M. the master, Captain Williams, stood at the chart table with the officer of the watch beside him. They stared intently at the last dead-reckoning position. It showed Berwindlea on course and ten miles south of the dangerous nest of islands called the Magdalens. Williams was uneasy. It was not much of an offing on such a night, and he was contemplating ordering the vessel's head to be brought a little more toward the south when, without any warning, Berwindlea went on. Men who have spent their lives sailing the Gulf make no pretense of familiarity with the queer currents which flow through it. Berwindlea's people — strangers all — had no way of knowing in advance what the current would do to their ship that night. But now they knew what it had done. Berwindlea took the ground with a great shudder and the sound of crumpling steel.
In the engine room the chief was already starting up the bilge pumps, even before the frightful shuddering of the initial shock was over. The bosun, thrown to the deck by the impact, had already regained his feet and had begun to turn forward to sound the wells, even before the order to do so reached him from the bridge. The moment of confusion was short-lived. It was succeeded by a questioning silence broken only by occasional hails from the officers to the men who had gone forward. It was a period of fantastic tension, of hope struggling with the fear of what must soon be known.
The destruction of the ship began within ten minutes of the time she struck. The bosun's measurements showed water rising fast in number one and number two holds, and when the pumps not only failed to reduce the flooding but were powerless even to slow its rapid rise, it was obvious that not only the vessel's bottom, but her inner bottom too, was ruptured.
Captain Williams listened grimly to the reports of his officers, then, at 4:15 A.M., he ordered his radioman to make his call. At 4:20 the international distress frequency woke to life.
AT 9 A.M. Captain Reginald Featherstone, salvage master for Foundation Maritime in Halifax, received this telegram:
SS BERWINDER A REPORTED ASHORE DE AD MANS ROCK MAGDALEN ISLANDS STOP BELIEVED FLOODED FORWARD BUT NO IMMEDIATE DANGER PRESENT WEATHER STOP FULLY LADEN PULP
Featherstone knew that this late in the season good weather in the Gulf could not be expected to last for more than two or three days. He was familiar with Dead Man's Rock and he knew that a ship on that exposed pinnacle would be doomed by any gale which blew. There was no time for him to try to make arrangements with the ship's agents. There was, perhaps, just enough time to save the ship if Franklin sailed at once.
So Franklin sailed "under forced draft," as the papers would have it. Captain Irwin Power was on her bridge; but Featherstone intended to proceed by train to Canso Gut and meet the Franklin there, for he wanted to collect Drake, the local Salvage Association man, en route. Franklin had thick fog and heavy weather all the way north, but she picked up Featherstone and Drake at Mulgrave at 3 A.M. on October 24 and by 4 P.M. of that day she had reached Dead Man's Rock.
The islet is a forbidding sight at the best of times. The craggy peak of a submerged mountain rising abruptly out of the waters, its area is only a few acres. Its shores are so precipitous that there is only one spot where boats may safely land; and this lies on the opposite side to the cliff where Berwindlea had driven ashore. Men seldom visit Dead Man's Rock, but on the north shore there is a tiny turf-and-stone shack where fishermen, or shipwrecked sailors, may find some meager shelter.
As Franklin came in, Featherstone saw that the light north wind which had been blowing all that morning had kicked up such a sea that, even on the Iee side of the rock where Berwindlea lay, a boat could not safely be launched. What must inevitably happen in the event of a real gale rising from the south, east, or west was brutally apparent. As things stood, Featherstone considered it too dangerous to attempt a landing, so Franklin withdrew into the lee of Amherst Island for the night. During those hours Featherstone was in radio contact with Williams, and he learned some of the details of the problem which he faced.
Berwindlea was flooded and tidal in number one and number two tanks (open to the sea in these), while her forepeak tanks and most of the remaining double bottom tanks were also flooded. Mercifully the engine room was still dry, but there was every prospect that it too would flood unless the weather moderated soon. On this score Featherstone and Power were not immediately worried. Knowing the signs by instinct, they expected the northerly to fall light with darkness, and they hoped they would then have a period of a day, or perhaps two, before the wind came round through east to south and began to blow.
Featherstone and Power made their plan. Williams was ordered to flood his deep tanks in order to hold Berwindlea firmly on the rocks and prevent her from working. At dawn Franklin would come in, lay two sets of ground tackle off Berwindlea's stern, land an air compressor on her and, after blowing the forward tanks and pumping the after ones, would try to take her off with her own winches.
Impelled by the knowledge that time was against them, the salvors went to work at dawn with demoniac energy. Within five hours both sets of ground tackle had been laid out. Featherstone, Tom Nolan, Franklin's diver, and Drake went aboard Berwindlea and supervised the reeving and setting-up of the purchases. Nolan's helper, Alan Macdonald, brought Franklin's little motorboat in through the surf with a two-ton air compressor balanced across the gunwales and safely delivered it aboard the wreck. Nolan went over the side to make an underwater examination and to begin patching, if this proved feasible. Having fully assessed the situation, Featherstone radioed an urgent request to Sydney for a small coastal vessel which could bring out stevedores and coal, and could take off bulk pulp if jettisoning proved necessary. The coal was particularly needed, since Berwindlea's bunkers were low — her master having intended to bunker at Sydney before setting out across the North Atlantic.
Everything was in readiness for the first attempt to refloat the big ship at evening high tide, when Featherstone made a shocking discovery. During her summer season Berwindlea had been unloaded, not with her own deck gear, but with shore equipment. Consequently her engineers had removed certain vital valves from the deck winches in order to prevent corrosion — and these valves had never been replaced. No one had thought about the matter until late afternoon on October 25, when Featherstone called for steam on the winches in order to take the preliminary strain on the ground tackle. When the discovery was made that the winches were useless, it was too late to search out the missing valves and install them in time to make use of that evening's tide. Nothing more could be done until the following day.
Meanwhile Power, aboard Franklin lying at anchor half a mile offshore, had heard some disquieting news on the standard broadcast radio. A violent hurricane had cut a swath of destruction across Haiti on October 23, killing more than two thousand people. The track the hurricane was following had not yet been plotted with any certainty, but Power knew that it might well run northeast over the Maritimes, as Caribbean hurricanes so often do. He watched with increasing apprehension as the afternoon waned and as the wind came out of the east, then switched freakishly to the southwest and began to rise. At 4:45 P.M., he radioed Featherstone:
WIND AND SEA RISING FAST SUSPECT HURRICANE TRACK WILL COME THIS WAY SUGGEST YOU ABANDON BERWINDLEA AT ONCE
Featherstone was not infallible. He could make mistakes; and when he did they were monumental. He made one now. Irritated by the affair of the winches and by the fact that he had been robbed of a quick success by such a trivial matter, he made up his mind to stay aboard Berwindlea and have another try at dawn. He did not think much of the hurricane scare. In his experience a southwest gale was not likely to last more than a few hours.
Whether or not they were influenced by Featherstone's example, the officers and crew of Berwindlea also elected to remain aboard their ship. Drake too decided to stay, while Nolan had no thought of leaving if Featherstone remained.
At 5:30 P.M. Alan Macdonald was told to return to Franklin with the motorboat. It was none too soon. While rounding Berwindlea's stern Macdonald was caught in the surf, and his boat was nearly swamped. Damaged and leaking badly, it barely managed to get him back to Franklin's side.
CONTRARY to Featherstone's expectations the gale did not slack off. Instead it mounted with a ferocity that was terrifying. At 9 P.M. Franklin began dragging both her anchors and was forced to heave them in and stand offshore into the teeth of a force 8 gale and a wild and savage sea. She rose to most of the big ones, but she took it green across her decks many times that night.
Clamped in the vise of the rocks, Berwindlea could do nothing but accept her punishment. By midnight she was being swept from end to end and spray was breaking high above her mastheads against the glistening rocks of the cliff face.
Berwindlea had her crew accommodations aft, while her bridge and officers' quarters were well forward of amidships. Her boats were aft, as well, and the only communication between the poop and the bridge was over the open decks. By midnight this route had been closed. Black water was failing on the decks to a depth of six feet. The stanchions of her rails were smashed, and the rails themselves carried away. Her starboard boat was shattered in its chocks. Her hatches began to break under the ponderous impact of the seas, and she began to flood in number three and number four holds.
Her crew were now besieged in their quarters aft and dared not open a door or port. Forward, in the bridge structure, the officers with Featherstone, Nolan, and Drake were marooned in a more ugly position — close to the destroying rocks. By midnight the ship had begun to work so much that the sound of her plates grinding and gnashing on the rocks rose clearly above the scream of the wind and the thunder of the breaking seas.
Franklin was now hove to some miles offshore and barely able to hold her own. Emergency weather reports were coming in steadily from the government stations, and these were increasingly ominous. The hurricane had indeed tracked up the American seaboard, and the center of that whirlpool of tortured air was rapidly approaching the Maritimes. Already the distress frequency was crackling with calls, and McManus was logging them between his attempts to keep in touch with Berwindlea's young operator.
At 3:30 A.M. on October 26 there was no answer to McManus's signals. He fought his way to the bridge to tell Power, and found the skipper peering shoreward through the driving murk with his night glasses. There was no need for Sparks's message. Power had seen the dim glow of Berwindlea's lights suddenly go out.
Aboard Berwindlea both the ground-tackle wires had parted under the strain imposed by that irresistible sea, and the ship had swung broadside, tearing her belly out as she was flung across the reefs. She heeled over, and the seas flooded into her engine room; the lights flickered once and then went out. Within half an hour she was flooded in every compartment and her doom was sealed. That she did not break up immediately was a tribute to her Scottish builders. Any lesser ship would have quickly gone to pieces under the merciless assault of the mounting seas; yet Berwindlea hung on, a shell of a thing, her bottom gone and her side plates buckling until her deck was hogged like a boar's back. She was dead, but not yet destroyed.
THE storm-wracked daylight hours of October 26 were an ordeal that drove one officer mad and that led the crew to the panic act of attempting to launch the remaining boat. It was swept from them like a chip, and only a miracle spared the men who launched it. They crawled back into their prison and hung on.
At dawn the radio operator managed to get his emergency power working, and communications with Franklin were restored. It was a desperately anxious Power who talked to Featherstone, but though he was immeasurably relieved to hear that the men aboard the wreck were still alive, Power was driven half distracted by the fact that he could do nothing for them. Until the hurricane had passed, it was all that he could do to keep Franklin afloat; any attempt to venture close to Dead Man's Rock would have been suicidal. Standing three miles offshore he could not see Berwindlea at all. He could only see a succession of gargantuan columns of white spray such as might mark the seas which break across a submerged reef in a great gale.
The news upon the distress frequency was as chilling as the spectacle before Power's eyes. The steamer Vardulia, the same ship which had rescued the crew of the Aggersund off Newfoundland in the memorable spring of 1932, had called for help from several hundred miles east of Halifax and then had not been heard again. She had gone down and taken her crew of thirty-seven with her. The Nova Scotian three-masted schooner Esthonia, from Barbados to Shelburne, also died that day, although her crew of ten were saved.
As the number of distress calls mounted, Power's frustration increased. Several times he sailed Franklin dangerously close to the foam-sheathed rock, but each time he was forced away before he had come close enough even to see Berwindlea through the driven spume.
Aboard the doomed vessel there were two kinds of men. There were those who saw Death at arm's length, and who were afraid of him. And there were those who could not see him, either because they lacked understanding of their plight or because they were too preoccupied to notice. Featherstone and Nolan belonged to this latter group. With a cigar thrusting aggressively out of his heavy jaw, Featherstone still would not admit defeat. Plan after plan to save not just the men but the ship as well went through his mind, and the notes in his little pocket notebook grew numerous as plan after plan had to be abandoned.
Not until noon of October 26 would he accept the fact of Berwindlea's loss; and then he concentrated his efforts on how to save her people. He knew that no boat could live in the hell's brew about Berwindlea, and that it would be death to try to leave her until there was a lull. He made plans for the moment when she would go under. He began a long and reasoned discussion with the ship's officers as to the relative merits of rafts and boats versus ladders, as lifesaving gear; and he was irritated when the distracted officers refused to listen with the proper degree of attention to the niceties of his arguments. Somewhat grumpily he left them to their fears and turned to the phlegmatic Nolan.
"Best way in the world to leave a wreck on a lee shore — a ladder. Hold you up fine as you go through the surf, then with any kind of luck you can use it to bridge the breakers so you don't get bashed to bits. After that you can use it to climb up the cliffs. You get a ladder ready, Tom."
Tom routed out a ladder, but not because he thought it would be needed. He was not much worried by their plight, for as a Newfoundlander born and bred he had long since learned never to worry in advance about what the sea might do to him. What bothered him at the moment was the problem of finding grub, and he was considerably disgruntled by the steward's failure to provide an adequate grub locker in the officers' saloon.
The day passed in different ways for different men. Some were silent and withdrawn, as soldiers are before the battle which they suspect will be their last. Some were violent in their futile rage. Some concentrated all their effort in the attempt to achieve sufficient self-control to fool their fellows. The madman screamed insensate things at sea and wind.
The hurricane continued unabated all that day and into the next night. At 1:30 A.M. on October 27 Berwindlea began to go. She split amidships, separating the two little groups of men from each other, and the bow section began to settle steadily as she broke up below the waterline.
The salvage men and the ship's officers were soon driven out of the saloon by the invading waters. They made their way to the bridge — and the waters followed until they were knee deep. For a time the thundering breakers drove over the bridge structure as if it were no more than a piece of flotsam, and then, temporarily content with the destruction they had wrought, they slowly began to lose their fury. At long last the gale began to ease. It was now or never for the men aboard the wreck, and at 2 A.M.Franklin radioed a general SOS on their behalf which was picked up and immediately rebroadcast by the powerful government station on nearby Grindstone Island:
SS BERWINDLEA ASHORE DEAD MANS ISLAND URGENTLY NEEDS ASSISTANCE SHIP WITH LARGE LIFEBOATS
There was no immediate reply, for there were few ships left at sea that night. A few minutes after sending the SOS, FeathErstone, his mind as agile as ever, radioed Power with a suggestion of his own:
DO YOU THINK YOU COULD LAND SOME MEN AT THAT SHACK ON THE LEE SIDE OF THE ISLAND AND CROSS THIS SIDE AND RIG LINES FOR A BREECHES BUOY FROM THE CLIFE
To which Power replied:
DONT THINK POSSIBLE LAND BOAT NOW BUT WILL DO SO AT DAYLIGHT IF HUMANLY POSSIBLE
This message was interrupted by a call from a strange voice. It belonged to a rare bird, the Japanese freighter England Maru, who reported herself as being abreast of East Point, Prince Edward Island, and able and willing to come to Berwindlea's assistance. England Maru's message brought hope, though of a tenuous kind, for she could not reach them until late the following morning — and there was every likelihood that Berwindlea would have vanished before then.
Featherstone put the feelings of all of them into this brief message to Power:
THANK JAP BUT WE ARE RELYING ON WHAT YOU CAN DO WITH SHORE PARTY
Nothing can better tell the story of the next few hours than the radio log kept by McManus. It is vivid, for it is truth.
England Maru to Berwindlea: WE ARE PROCEEDING YOU FULL SPEED BUT ONLY MAKE SIX KNOTS IN HEAVY SEA GOOD WISHES
Franklin to Grindstone Radio: DO YOU KNOW OR CAN YOU FIND OUT FROM FISHERMEN IF MEN CAN WALK AROUND BEACH OF DEAD MANS OR MUST THEY GO OVER TOP TO CROSS
Grindstone toFranklin: SORRY DONT KNOW AND CANT GET INFORMATION ALL PHONES DOWN
Berwindlea to Franklin: WHERE ARE YOU MAKE ALL POSSIBLE SPEED
Franklin to Berwindlea: AM NOW ABEAM ISLAND COMING AROUND AND UP LEE SIDE
Franklin to Berwindlea: GETTING BOAT READY UNDER COMMAND DOBSON WHO WILL HAVE SIGNAL FLAGS TO TALK FROM BEACH HOW ARE YOU AND HOW IS SHIP IS SHE BREAKING UP FAST
Berwindlea to Franklin: GLAD NEWS FROM YOU WE ARE WELL ALL HOPE IS IN YOUR EFFORTS THIS SHIP IN BAD WAY BREAKING BACK BUCKLING AND BATHED IN GREAT SEAS EVERY FEW MOMENTS
England Maru to Berwindlea via Grindstone: 28 MILES FROM YOU PROCEEDING BEST
Franklin to Berwindlea: BOAT OVER WITH MEN MAKING FOR ISLAND
Berwindlea to Franklin: ARE THEY MAKING GOOD PROGRESS
Franklin to Berwindlea: BOAT BEING SWEPT INTO BREAKERS THEY ARE ON EDGE OF BREAKERS WILL BE SWAMPED THEY ARE MAKING BIG EFFORT TO PULL CLEAR [And five minutes later] BOAT ESCAPED BREAKERS IMPOSSIBLE FOR THEM TO LAND AND LIVE SEAS SWEEPING BROADSIDE ON BEACH
Berwindlea to Franklin: FEATHERSTONE SAYS COME BACK STAND BY TO WINDWARD OF US AND COOPERATE WITH JAP STEAMER THERE MAY BE SLIM CHANCE FOR BOAT TO ROUND OUR STERN AND LEE SIDE STOP THERE IS A ROCK ON SHIPS PORT SIDE AMIDSHIPS RIGHT AGAINST HER
Franklin to Berwindlea: HAVE YOU ANY BOATS LEFT AND CAN YOU LAUNCH THEM AND COME OUT
Berwindlea to Franklin: BOAT SMASHED BUT WILL TRY IT IF ALL ELSE FAILS
These messages cover only three hours in time; but that was a decade in the lives of those concerned.
Power's attempt to land a boat upon the north side of the island had been nobly prosecuted. Second Officer Dobson (who was to die a few years later as a destroyer commander in the war), with three deck hands and two firemen — all volunteers — had put off from Franklin in a twelvefoot boat. During the launching, a sea had swept the little craft so hard against Franklin's bulwarks that it was half stove in before it took the water. Once afloat it was at the mercy of the great seas, for the hope that Dead Man's Rock could provide a lee in the face of the hurricane was a delusion. There were three miles to pull in order to reach the roaring shingle beach. Dobson and his men were exhausted before they reached the line of surf. Dobson himself knew that there was little possibility of his crew's surviving an attempt to enter the surf, yet he decided they should try. The lifeboat was immediately caught, spun end-for-end and almost swamped. Half full and leaking badly, it was still two hundred yards from land. There remained only the hope that the boat's crew could save themselves. With the strength of desperation they pulled clear of the surf and then dropped over their oars in a state of near collapse as the wind carried their boat clear of the islet and out into the Gulf. Franklin bore down upon them, and was able to retrieve them by a near-miracle of seamanship on Power's part. The broken boat was left to drift away.
All this took place between dawn and 6 A.M. Franklin then fought her way back around the islet and stood by the Berwindlea; but she was now completely helpless to assist the shipwrecked men, for she had only the motorboat left and, apart from the hull damage it had sustained earlier, its engine would no longer run.
It was at this juncture that the distant smoke of the England Maru came into sight. Power and the Japanese master were in radio communication, and by 9 A.M., when the freighter was close upon the scene, they had devised a plan. It was an incredibly risky one that could only succeed if England Maru's big boat could be so packed with oarsmen that they could defy the wind and surf.
With a quality of seamanship that could hardly be believed, the Japanese skipper, Captain Honja, maneuvered his big vessel (she was light and therefore doubly hard to handle) broadside to the islet and less than half a mile from Berwindlea.
Honja then launched his biggest boat, a thirtylooter, and manned it with twenty oarsmen. Despite the bitter cold of that October morning, the Japanese sailors were naked to the waist. They took up the stroke and made for the waiting Franklin, who was hove to in England Maru's lee, halfway between her and the wreck. Chanting in unison and rowing like superhuman beings, the Japanese crew slipped under the shelter of Frank lin's lee, while Power eased his tug inshore.
Two hundred yards off Berwindlea, Franklin stopped. Not even Power dared to take her farther in. Now the lifeboat was on its own. It did not hesitate but plunged straight into the breaking seas that rose as high as Berwindlea's foretop.
The boat shot under the wreck's stern, seeking her lee side, but found instead a pinnacle of rock thrust into Berwindlea's belly that made a cul-desac from which there could be no escape. Second Officer Anto cried one shrill order, and in the last instant the men reversed their stroke and the boat came out alive.
Anto now took the only alternative. He brought his fragile craft in against Berwindlea's weather side. Bosun Okabe leaped to the boat's gunwale to prevent her being crushed against the wreck, and with his own body took the shock of impact. It smashed seven of his ribs and nearly killed him — but he saved the boat.
The people on Berwindlea's afterpart swarmed over the rails as one man. They had not far to drop, for already the afterdeck of the dying ship was awash. The lifeboat leaped away on a receding sea and pulled for safety.
Leaving her cargo of half-frozen survivors on Franklin's deck, the Japanese boat went back again — this time right into the surf in an attempt to reach the little group marooned on Berwindlea's bridge. She reached them too, but just how she did it no man can tell. Featherstone, his cigar still in his mouth, was among the last to leave, and he recalls that moment in strange fashion. "It wasn't the sea and the gale that bothered me just then,"he said. "It was the seals. There must have been a thousand of them hanging about the wreck, just waiting to see us drown. They kept popping their silly heads up and staring, as if we were some kind of circus for their special benefit."
Featherstone was most indignant about those seals. He was indignant too about the loss of Berwindlea, but philosophical as well. The loss of the ship pointed his favorite moral:
"Salvage on these coasts is always a knifeedge proposition. One little thing goes wrong, and you've lost out. There are no second chances. The wind and water see to that."
The wind and water saw to Berwindlea. Within three days nothing remained of her except a frieze of flotsam on the beach of Dead Man's Rock.
(To be concluded)