The New Poetry
Poet, critic, and former drama editor, LEAH BODINE DRAKE makes her home in Evansville, Indiana. She is the author of two books of verse: A HORNBOOK FOR WITCHES, which appeared in 1950, and THIS TILTING DUST, which in manuscript form won the $1250 Borestone Mt. Award in 1954 and which was then chosen for publication by the Book Club for Poetry.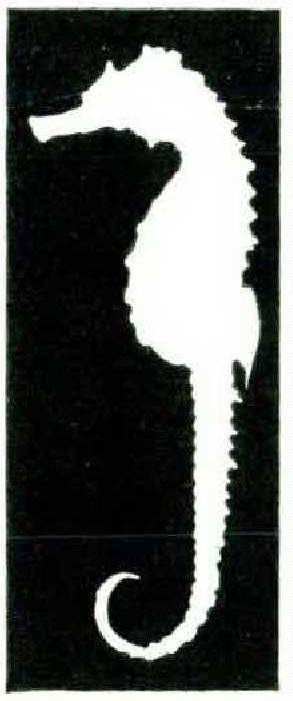 BY LEAH BODINE DRAKE
NOTHING brings home more strikingly how far poetry in America and in Britain has traveled in the last decade from its former complexity than leafing through one of the "advance guard" anthologies of the forties. Here are the structural distortions, the private symbols, the complicated imagery, the outré frames of reference that have been familiar features of our serious poetry since the twenties.
But pick up any of the books by the younger poets, and you'll be amazed at the difference between poetry then and now. Here we have the theme clearly expressed instead of obliquely hinted at, the natural instead of the surrealist metaphor, the conservatism of form. "Public speech" and Marxism are out, and religion is in. The machine as an image has been gently put in its place: the poets seem able to take it or leave it. With this New Conservatism, however, there are all kinds of interesting things going on in diction, pattern, and rhythm. The new poetry is by no means simple, but it is not "difficult," and nobody seems to be trying deliberately to make it so. Whatever or whoever turned poetry back into the main highway of the English poetic tradition, one thing seems certain: the cult of obscurity is old hat. Name any one of the better-known younger poets — Richard Wilbur, W. S. Merwin, Adrienne Rich, Eric Barker, Joseph Langland, Alastair Reid, William Meredith, Philip Booth, and Philip Murray — there isn't a surrealist or a clenched fist among them.
On the debit side, some of today's verse shows a lack of the vigor which characterized much of the older school. The emotional tone is cool, there seems little inclination to get very much excited over anything. But although some hard purposefulness has been lost, urbanity and grace have been acquired. Among the Americans, the work of William Meredith is typical of the trend. Mr. Meredith's first book, Love Letter from an Impossible Land, was published in 1944 in the Yale Series of Younger Poets. His third and current volume is The Open Sea and Other Poems (Knopf, $3.50). One of Meredith's attractive features is his interest in practically everything. He has a wide range of subject matter, and he uses a variety of patterns which gives sparkle to the appearance of his book. (Nothing can look so dull as poem after poem in the same form and meter.) He has the knack of choosing the right form for his subject: "Notre Dame de Chartres" is written in the medieval sestina. In this poem's envoy he has rather neatly summed up the temper of the French Gothic world, whose "genius" was religious architecture:
Sancta Camisa, the blessed shirt of the Mother,
Because it had not burned, required a house
And spoke to the stone that slept in the groin of France.
He is essentially a Romantic, although often his viewpoint is anything but. The title poem says:
Nor does it signify that people who stay
Very long, bereaved or not, at the edge of the sea
Hear the drowned folk call: that is mere fancy,
They are speechless. And the famous noise of sea,
Which a poet has beautifully told us in our day,
Is hardly a sound to speak comfort to the lonely.
His observations are ingenious and piquant. He sees an espaliered tree branching all over a wall like the many-armed dancing Hindu god, Siva. Sometimes a conceit becomes a little arch:
A beast in a human dream must go in dread
Of the chance awakening on which he dies.
But in "To Absent Friends" we get the kind of witty remark which this poet seems so well able to make:
Like Irishmen, we only think the best
Of people, once inside the smoky bar
Of our regard.
He is debonair, but he is also compassionate, with the insight that only compassion can give. In "A Korean Woman Seated by a Wall" he shows what war can mean to the innocent and humble. Mr. Meredith has vivacity and intelligence, a feeling for language, and a good humor that infects the reader. At the back of the book there is a huddle of notes on the poems. Why?
ALTHOUGH the poets are rediscovering God as a subject for poetry, not many poets are writing devotional poems. This may be due to any number of psychological factors, but it can also be due to a purely technical one: the fact that in unsure hands a poem in this genre is apt to turn into jogtrot hymnbook verse or a glimmering mist of words.
But Daniel Berrigan in Time Without Number (Macmillan, $2.75) side-steps both these perils. This is Father Berrigan's first collection, and the poems are skilled, the work of a subtle, finely tempered mind. On the ardently conceived vision he has imposed a firm intellectual control. I almost said "the ardently perceived," for some of these poems have the effect of things seen, not imagined — seen in the older, supernatural meaning of the word "vision." In "Little Hours" he describes the Incarnation:
Like a waterfall, from what height falling
he came to her; falling, filling her body . . .
As tongue to her bells; O from that shaken
and living tower, what music flies! . . .
or came in a tide, riding her pure lands under.
He writes a tightly knit, sinewy, unrhymed line, with varying rhythm and with an economy of phrase that often has a Greek conciseness: in "Pentacost," when the gift of tongues descends on Peter and John,
All their lives rounded in a backcountry brogue
now to see, at crowd's edge, the fine Athenian profiles
agape as bumpkins, scenting their delicate language like
odor of muscatel or honey.
Father Berrigan can turn off a Chestertonian paradox. Of a dead priest he writes:
The white Christ of the altar
broke him apart; that Wine he raised
desired and drank him to Its hungry heart.
In "Loneliness" St. Joseph's private anguish is vividly expressed:
I had even less to do with the stars
that having led her to me, bring her still face to me
evening and dawn, making of evening and dawn
one tranquil ecstasy.
Blade, hoe, manhood —
what have my tools to do with What wakes in her?
Not all the poems arc religious in theme, although they are in essence. Many present aspects of nature, for the greater heaven does not prevent this poet from seeing the lesser heaven. For him, both are integrated. "Lightning Struck Here," "Some Young God," "Its Perfect Heart" show this dual perception. Father Berrigan's book is the 1957 Lamont Poetry Selection by the Academy of American Poets, and should take its place among those which illuminate for us both the outer and the inner worlds.
A NEW volume by British poet Cecil Day Lewis is a literary event. An established poet in the thirties and associated, rightly or wrongly, in the public's mind with the Auden Circle, Mr. Lewis's work always showed a deeper lyrical strain than that of most of his contemporaries, together with a quality which can only be called heart. The façade might be hard-boiled in the then popular manner ("Love is the big boss, at whose side forever slouches the shadow of the gunman"), but passion and sensitivity infused all he wrote. Now, in Pegasus and Other Poems (Harper, $3.00), we get the impression that Mr. Lewis is writing at last just as he has always wanted to.
An expert craftsman, urbane, salty (Mr. Lewis is Anglo-Irish), with experience of situation and character, and with his lyricism even more pronounced, he is at his best in his latest book. The journalistic metaphor has been dropped in favor of metaphors drawn from the countryside, the religious ritual, and the legend. Complex in emotion but never in expression, these poems point up the current change-over in high-style poetry better, perhaps, than any others reviewed here. The four narrative poems which open the book are the Greek myths of Psyche, Ariadne, Pegasus, and Baucis and Philemon, retold in a style of great beauty and elegance. Mr. Lewis has let the myth speak for itself, without any recourse to Freud — a temptation that not all poets would have the strength to resist. In "Pegasus," how all of Helicon watches and waits as the attempt is made to catch poetry's winged horse:
The cyclamen bow their heads, the cicadas pause.
The mountain shivers from flank to snowy top,
Shaking off eagles as a pastured horse
Shakes off a cloud of flies. The faint airs drop.
Pegasus, with a movement of light on water,
Shimmers aside, is elsewhere, mocking the halter.
The polished lines are laced with a quaint, homely idiom. When Pegasus taps a spring, the water runs
through thyme and grasses down-along.
In "Baucis and Philemon" the setting has almost a County Queens atmosphere. The copper pans shine in the cottage; when the gods come to the door they seem, to the old wife and husband,
only a couple of tramps or tinkers. . . .
Baucis's hands are "palmed thin as a saint's relics." She lays her finger on her husband 's lips "Like a holy wafer." As Bronze Age Greeks had no saints, this interpolation of Christian imagery gives the poem a timelessness, an immediacy that is very moving. Baucis and Philemon could be any aging, loving couple anywhere.
This turning back to ancient sources for subject and image shows a distrust of the present which is underscored in the book's iollowing sections. Here, Mr. Lewis gives the back of his hand to the cult of the Machine, of Intellectualism, and of Science, that triad once so adored by the poets of his youth. In "Sheepdog Trials in Hyde Park" he picks up the machine image and throws it away:
. . . The guided missiles,
The black-and-white angels follow each quirk and jink of
The evasive sheep, play grand mother's-steps behind them,
Freeze to the ground, or leap to head off a straggler
Almost before it knows that it wants to stray,
As if radar-controlled. But they are not machines—
You can feel them feeling mastery, doubt, chagrin:
Machines don't frolic when their job is done.
"The Great Magicians" have taken from man more than they have given him; maybe they can "fish for pearls in Lethe,"
But the hollow in the breast
Where a God should be —
This is the fault they may not
Absolve nor remedy.
More personal poems are found in the last section, including a grand tour de force called "Moods of Love." Others, nostalgic in mood, have a whole web of fibers branching downward to our deepest longings and regrets. In "Christmas Eve" hope wins out, by ever so little, and is highly qualified:
'Yet would it not make those carolling angels weep
To think how incarnate Love
Means such trivial joys to us children of unbelief?'
No. It's a miraele great enough
II through centuries, clouded and dingy, this Day can keep
Expectation alive.
THE poetry of May Sarton has always been distinguished by a spiritual refinement which, with her technical excellence, intellectual keenness, and verbal music, makes her work a delight. Miss Sarton has never been one to trim her sails to the prevailing winds in poetry fashions; hence her work has a feeling of integrity which gives it stature and authority. If her poems are conservative in structure, they are wholly modern in temper and have a warmth not always found in modern verse. Yet unlike so many women poets, she does not wear her heart on her pen point. Miss Sarton's new volume, In Time Like Air (Rinehart, $2.75), again shows what a first-class poet she is.
One characteristic feature is her sharp sense of the past — not only the past as the past, but the past as part of the present. Her historic sense is quickly touched by old buildings, Gothic churches. Old houses and cathedrals, heaven knows, have been the subjects of many poems, good and bad. But in Miss Sarton's hands (as in Meredith's) they emerge newly charged with meaning. In "Lifting Stone" the stonecutter's craft is the frame around which the poem is built:
Below a solitary figure stands
To gentle the long bundle from its bed;
Athens and Troy are leaning from his hands;
The Roman arch, then perilous Chartres ascends
Out of the empty spacious world where he
Nudges rich burdens toward history.
Occasionally she seems to take the easy way out. "The Return" has the poet coming back to her "home of gloom and light," and all she can do is "stand and stare" — leaving the reader pretty much where he was at the beginning. This slackening of the imagination leads, for instance, to a use of such overworked words as peace to clinch a last line, giving us vagueness where we expected concreteness. But among fifty-odd lyrics these flaws show up small. The title poem, with its fusing of idea and image, beautifully fulfills its intentions. Miss Sarton's elegies are memorable, rich with a haunting music. "All Souls" moves to the rhythm of its emotion and so re-creates for us that emotion:
Did someone say that there would be an end,
An end, Oh an end to love and mourning?
Such voices speak when sleep and waking blend,
The cold bleak voices of the early morning
When all the birds are dumb in dark November,
Remember and forget, forget, remember.
Not the least fine in this group is "Lament for Toby, a French Poodle" — the great Toby of the "Remote and tragic air," who was not only "Courteous and discreet," but became famous in New Hampshire for killing a porcupine:
If we were brave as he,
Who'd ask to be wise?
We shall remember Toby:
When human courage fails,
Be dogged in just cause
As he before the quills.
In its lack of bathos, its tenderness and wit, this could well have been signed "Andrew Marvell."
NOT many people today write plays in verse. Name T. S. Eliot, Christopher Fry, and you have named all. There seems to be the feeling that verse drama does not allow for the emotional sweep or the realism of prose drama. Yet, as Mr. Eliot himself has said, "the human soul in intense emotion strives to express itself in verse." So when a play in verse comes along, by a much-honored poet, it causes a flutter among the critics.
Archibald MacLeish is the poet who has just crashed the verse-play barrier with his paraphrase in modern dress of the world's oldest sob story, the Book of Job. J.B. (Houghton Mifflin, $3.50) is a play within a play, with an acted prologue, approximating the structure of the original poem. As poetry, much of J.B. ranks high. As drama, it has force and inventiveness. As philosophical statement, it is wide open for some lively debate. To take the ancient Jobian idea of God — an Oriental tyrant laying bets with Satan for a human soul — and to place this kind of deity in the setting of a twentieth-century and (nominally) Christian civilization is to make for a pretty state of confusion. That is not our idea of God these days, was not the prevailing one in Job's time. The Voice that huffed and puffed some bombastic, rhetorical questions (to avoid giving Job a direct answer) was a poetic device by an unknown Hebrew poet. As a poetic device, then, we will have to consider Mr. MacLeish's Voice in the whirlwind, also.
The setting is a big top at night, deserted except for two seedy circus venders, Mr. Zuss and Nickles. These are, of course, Zeus and the Old Nick — man-made conceptions of Good and Evil — fallen on hard times. More or less casually, they begin a burlesque of the tragedy of Job, wearing masks that represent, respectively, God and the Devil. The action of J.B. and his family takes place on a sideshow stage in the tent's corner. As the show proceeds, the shabby godlings find that their masks have a life of their own: says Nickles, "Those eyes see." They begin to realize that they themselves are no longer acting, that something beyond them has taken the show over, is turning it into the real thing:
Mr. Zuss: At least we're actors. They're not actors. Never acted anything.
Nickles: That's right. They only own the show.
These scenes with Godmask and Satanmask have an intensity, a magic that is positively eerie in its implications of strange powers, impending terrible revelations. In comparison, the J.B. scenes are a letdown. Our hero is too self-satisfied by half to be very endearing, and his family at Thanksgiving dinner may remind you of that appallingly perfect group in the old-time children's classic, The Fairchild Family. The Three Comforters are current types who claim to have all the answers, a soapbox radical, a psychiatrist, and a clergyman — the latter an ambiguous character that the author handles rather gingerly. That windy bore, Elihu, has been jettisoned in favor of a gaggle of hags, who comment, half pityingly, half gloatingly, on the misfortunes of their betters.
The ending of the play is, naturally, inevitable, with J.B. himself getting no more satisfactory an answer in America A.D. than his namesake did in Uz B.C. Yet MacLeish has attempted an answer of a sort: only in man's love for man is there hope. We need not expect any from heaven.
Sarah: You wanted justice and there was none — Only love.
J.B.: He does not love. He Is.
Sarah: But we do. That's the wonder.
Some readers will feel that for the author to deny the Creator a quality which he gives to the creature is to make the part greater than the whole. Many will still agree with an earlier poet whose God was not only one of power but of that "love which moves the sun and the other stars."