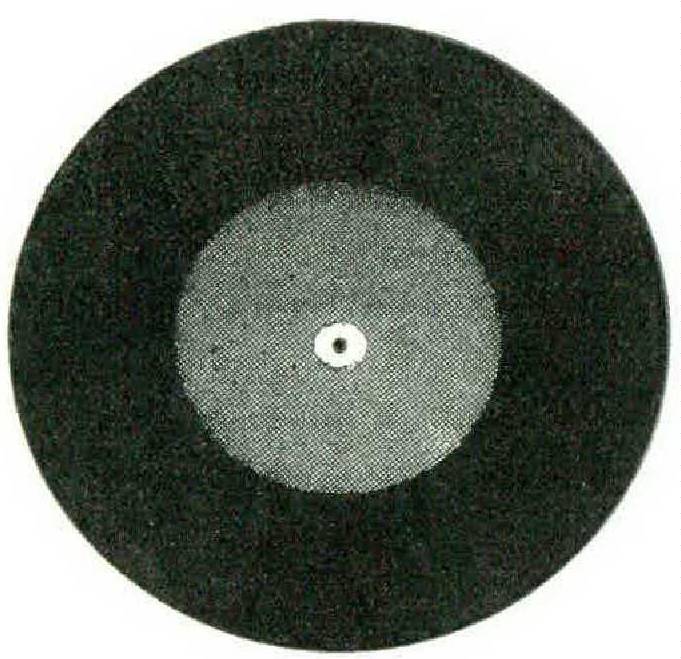 Back: Magnificat in D
Felix Prohaska conducting soloists, choir, and orchestra oj the Vienna State Opera; Vanguard BG-555: 12"
In the January Atlantic I reviewed a Westminster recording of this mighty and moving work, finding it adequately vigorous but lacking in finish. The Vanguard has the opposite merits and shortcomings. The arias and duets are delightfully satisfying, but the choruses lack substance and impetus. This is not to say the performance is bad; it is very good, and sweetly recorded. But the perfect Magnificat remains to be made. The truncate Cantata No. 50, Nun ist das Heil, which will recall the Hosanna of the B Minor Mass, fills out the disc.
Beethoven: Fidelio
Leonie Rysanek, Ernst Häfliger, Dietrich Fischer-Dieskau, other soloists; Ferenc Fricsay conducting chorus and orchestra oj the Bavarian State Opera; Decca DXH-147: two 12"
A new version of Beethoven's only opera is always news, and this one is, in general, good news. The best thing about it is that it includes the spoken dialogue. (The speaking is done by actors, and they hardly do more than approximate the delivery of their singing counterparts, but this is much better than silence.) Fricsay keeps the plot moving, no mean feat in this ungainly opera, and FischerDieskau is a terrific Pizarro, urbanely diabolic. Rysanek is fine in small exchanges, rough in her big arias; too many takes and retakes, no doubt. The only other fault is with the horns, which blat lamentably in Abscheulicher! Still, of all recorded versions, this is the one that presents most fully what Beethoven as opera composer had in mind to say. If you'd rather have Fidelio as a cantata, musical numbers without dramatic connective tissue, you might try RCA Victor's Toscanini recording— old but still exciting.
Gluck: Orfeo Euridice
Rise Stevens, Lisa Della Casa, Roberta Peters; Pierre Monteux conducting Rome Opera Chorus and Orchestra; RCA Pictor LM-6136: three 12"
In late months we have had two Orfeos from abroad, a German-made Decca starring Dietrich FischerDieskau and a French-made Fpic with the tenor Leopold Simoneau as Orpheus. The former suffers from what seems to me a fatal handicap: it is auf deutsch, and it sounds funny. The French version is one authorized by Gluck; the trouble is in its delivery, which is somewhat too Gallicly brisk to convey tragedy. The new Monteux is "traditional," meaning that it is sung in Italian, paced as it is paced at the Met, conceived lyrically, and uncut (three discs against two each for the competitors). The ensembles are good, which is important, and the Misses Della Casa (Euridice) and Peters (Amor) do nobly. Further, the sound is both clean and rich. However, Miss Stevens and Mr. Monteux indulge, in some of the big arias, in tempos so slow that all eighteenthcentury atmosphere vanishes; the music simply doesn't sound like Gluck. Still, it is effective in its theatrical way, and if you can forget Gluck's classical aims, you will enjoy it.
Ives: Symphony No. 3; Throe Places in New England
Howard Hanson conducting EastmanRochester Symphony Orchestra; Mercury MG-50149: 12"
Charles Ives's Third Symphony is one of America's musical masterpieces — strong, at once genial and ironic, local and universal, full of Yankee hymnody and bittersweetness. No one plays it badly, but I think no one plays it as well as Howard Hanson (though Richard Bales, in his out-of-print WCFM disc, competed valorously). Further, I doubt that anyone records anyone else as well as Mercury records Hanson; this is a sonic beauty of a record. The overside offers the impressionistic Three Places, including the cacophonous march of two Fourth-of-July village bands through Redding, Connecticut, an offering apparently written in psychic prescience that finally high fidelity would come along and make it a household necessity.
Sehuherl: Symphony No. 7
George Szell conducting Cleveland Orchestra; Epic LC-3431: 12"
Three giant symphonies have portrayed Man in his Cosmos: Beethoven's Ninth, Brahms's First, and Schubert's C Major. They have thematic similarities — Beethoven dictated this — but separate personalities. Beethoven met the universe with a battle cry, Brahms with an encompassing understanding, Schubert with a great and glistening song. And here I will be foolhardy. I do not think I ever have heard this triumphant, hundred-voiced song so well launched as here by Szell and his forces. It soars, it blazes, and it is a marvel. The sound on some sets may be a little brazen, but no matter, a twist of the treble control will fix that if you want it fixed. Probably you won't care, as the irresistible momentum of the performance takes you over. This is, and I use the word advisedly, great.
Schütz: The Passion According to St. Matthew
Gunther Theuring conducting soloists and Vienna Akademie Kammerchor; Westminster XWN-18590: 12"
It is rather hard to describe the charm of this pre-Bach music; I think it may lie in a musical evolution — from the Mass to the madrigal to the oratorio. Here you get a little of each: dramatic balladry on sacred themes. To me it is fascinating, and Mr. Theuring's people are both devoted and truevoiced. You have to listen closely, but your listening will be rewarded by this record.
Richard Dyer-Bennet: 4
Richard Dyer-Bennet, tenor, with Spanish guitar; Dyer-Bennet Records No. 4: 12ʺ
Yes, it gets monotonous, writing "Richard Dyer-Bennet" over and over, but the record must be announced, and it must be said once again that this engaging bard is back at work. This time his songs include The Fox; The Foggy, Foggy Dew; The Bonnets oj Bonny Dundee; Waltzing Matilda; and Drill, Ye Tarriers, Drill. So, you see, you cannot afford to pass the record up. It's as simple as that.