Al Smith's America
No New Yorker has a longer or more distinguished record oj public service than ROBERT MOSES. He joined the Bureau of Municipal Research in 1943 under Mayor Mitchell, became secretary of stale for New York under Governor Al Smith, and in his present office as city construction coordinator he has handled the hundreds of millions of dollars which have been spent on parks, public beaches, housing, and bridges. Mr. Handlin's biography, which Mr. Moses evaluates, is the newest volume in the Library of American Biography series published by Little. Brown.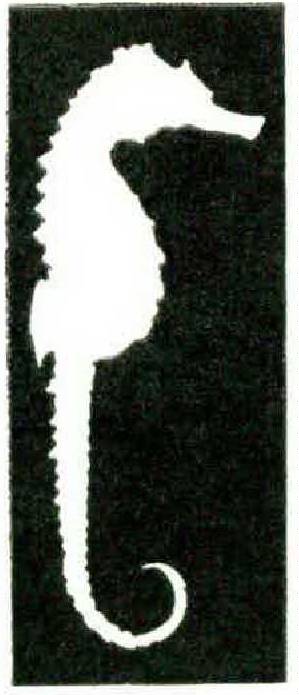 BY ROBERT MOSES
THERE, may be in the offling further and more evealing character sketches of Alfred Emanuel Smith, but I doubt whether there will be a better definitive biography of him than Al Smith and His America by Oscar Handlin (Atlantic—Little, Brown. S3.50).
There is something almost imperishable about Smith. It is in a sense unfortunate that those who knew him well and had the gift of tongues or pens dropped off without writing what they alone could know. On the other hand, we are lucky that the lot fell upon scholars, even if they could not entirely capture the image and flavor of the man.
Eliminating sketches, caricatures, and passing memorial tributes, this book is the first genuine biography of Governor Smith. I rejoice that he escaped historical novelists of the Kathleen Winsor enchantment, who know by some occult revelation just when Henry VIII brushed the wine from his whiskers, blew his nose, and ogled a chambermaid. We have had, in the past, contemporary campaign apppraisals of Smith which emphasized the brown derby and tilted cigar, and recently a line and affectionate tribute by a daughter. Oscar Handlin gives us now a fair, careful, balanced, highly intelligent work, largely aimed at evaluating the Governor in his relation to the rise of the urban, comparatively recent immigrants and their offspring, to the liquor question, and to religious prejudice. No one can quarrel with Mr. Handlin's treatment of these struggles of man in the stream of history.
Al Smith, with all his limitations, emerges from this analysis as a giant in the fight against snobbery, intolerance, and bigotry. If a Roman Catholic, not of old American lineage, reaches before long the highest office in the gilt of the people, or the next highest, he will owe his good fortune and his triumph over ignorance to Smith, who saw the promised land, could not reach it himself, but pointed the way to others.
It is too bad, as Mr. Handlin remarks, that Al Smith was not more of a writer. He had a prodigious memory; read reports, daily papers, and ephemeral stuff; argued, debated, conferred, and. as he used to say, chewed the rag with everybody; but left little in the way of letters other than official documents. You cannot reconstruct and animate the man from such thin records. The personality somehow evades the pen, the brush, the chisel. Research, however profound, is not characterization; a holograph is not a portrait in oils; a cast is not sculpture.
Mr. Handlin, anticipating the verdict of history, has studied the records and interviewed many people to avoid the curse of so many biographies, the exhibition of bloodless dead men filed with formaldehyde and laid out in state in a collegiate Gothic chapel. It is the task of great biography to bring the dead back to life, not to coffin and bury them, and Mr. Handlin has succeeded to an astonishing extent.
There are many human touches in this book. For example, the author realizes that harassed statesmen cannot achieve serenity or even survive without fun, avocations, hobbies, and diversions. Winston Churchill builds brick walls and paints for relaxation; others read, play golf religiously, write autobiographies and letters to friends, play the piano. Smith acted parts from The Shaughraun, recited Bryan's Cross of Gold speech and long, purple passages from Bourke Cockran, gave imitations (he could do all but Negroes and Englishmen) and told rough jokes a la Lincoln, escaped from eggheads to play gin rummy or poker with his intimates and with a crying towel handy, or fished for flounders under the Montauk Highway bridge at Canoe Place on eastern Long Island.
Much of Governor Smith's conversation was racy, of the sidewalks and soil, and could not be repeated in a Serious biography w ithout misunderstanding — and indeed would be incomprehensible to those who did not intimately know the setting, the dramatis personae, the stimulus or provocation, the background, uninhibited frankness, essential love of life, and gaiety of the man, who on the slightest provocation would break lustily into the old Bowery tunes and in a different mood loved to intone under his breath the Latin of the Mass which he had learned as a choirboy.
Everyone of Celtic blood knows by inheritance and instinct how to win friends and influence people. Smith did not need Dale Carnegie's studied sycophancy to tell him what came naturally. His blarney was, however, mixed with a curious je ne sais quoi. Along with other observers I have always thought there was something in his ancestry we don't know about — perhaps something Phoenician which so often crops up in the Celts. Mr. Handiin seems to have had the same idea in his study of the impact of Smith on history and history on Smith.
UNLIKE most academic biographers, Mr. Handiin is not obsessed by documentary evidence. He docs not put too much emphasis on Smith's signing the elaborate, contrived, uncharacteristic answer to Charles Marshall's skillful legalistic threat in the Atlantic Monthly of the inevitable ambivalence of a Roman Catholic President; nor does he ignore the real A1 Smith, up on the Music Shell in Central Park at the close of a barbershop quartet contest, dancing the light fantastic with his Katie to the strains of "The Sidewalks of New York."
Ordinarily Smith wrote and spoke his own stuff. It is worth noting that Smith, Roosevelt, and Truman all had their literary advisers, but they never resorted to the ghost writers, hucksters, salesmen, and hidden persuaders of Madison Avenue in their pin-striped and gray flannel uniforms who today shape the whisper of the throne.
Mr. Handiin remarks Governor Smith's supreme gift for simplifying complex issues, his skill in the use of metaphor and simile, his ability to breathe life into statistics. In arguing, as a member of the Port of New York Authority, for an integrated port before a joint session of the state legislature in 1921, Smith brightened an afternoon of boring figures w ith the saga of Mr. Potato journeying by freight from his mossy bed in Ohio to a jarring halt in the Jersey freightyards, his eyes listless, his jacket rumpled, hungry, thirsty, cold, and friendless. Tonnage was forgotten. Everybody came away obsessed with the plight of Mr. Potato, and both houses promptly voted for the port plan. When the Governor referred to something as superfluous, he didn't say it was an extra tail on a dog. He said it was like a second tail on a white bulldog. Everybody would remember that.
Mr. Handiin realizes how vicious were the Smith enemies even after the devastating 1928 defeat. They haled Smith and his leading supporters into the federal court in Baltimore to answer charges about campaign contributions. The other party had had much more money, had been the beneficiary of bigotry, and had won, but that made no difference. The Sunpapers of Baltimore, under the beneficent nose-thumbing influence of H. L. Mencken, archenemy of wowsers, fundamentalists, and frauds, and hero of the Tennessee Armageddon, ran a brilliant political editorial at the time. It was entitled, "Brown Derby, Tin Ear and Big Heart."Brown Derby, of course, was Smith, Tin Ear was Bill Todd, who rose from riveter to president of a great shipyard; and Big Heart was Bill Kenney, contractor and friend of Tammany. They testified that they didn't know how much they gave or when, but that Smith could have the shirts off their backs and that was that.
Mr. Handiin comprehends also the personal bitterness of the last-ditch battle of the forces personified by William Jennings Bryan. In retrospect it is pretty clear that Governor Smith never had a chance to be President after the 1924 Madison Square battle with Bryan over fundamentalism, urbanism, and the Eighteenth Amendment, and alter the nomination of Brother Charles for Vice President. The burning crosses which Smith saw with amazed disbelief on the hillsides as his campaign train rolled South and West in 1928, and the appalling, unprintable letters which some of us opened and destroyed, wrote the last chapter in the campaign of 1924.
On the other hand, the differences between Smith and Roosevelt were subtle, and the various explanations advanced by Mr. Handiin only partially account for a clash which at bottom was due to the curious fact that one man, a hero of the sidewalks educated in the Fulton Fish Market and the state legislature, was a middle-road conservative while the other, a Hudson County squire out of Groton and Harvard, was a pragmatist traveling considerably left of center.
Mr. Handiin has done a great service in emphasizing that the Governor was, perhaps beyond any politician of his time, a superb administrator. Smith, whose knowledge of the Mass no doubt exceeded his acquaintance with the Book of Exodus, may have remembered the famous words of Jethro to Moses, his son-in-law, on the subject of delegation of authority:
Moreover, thou shalt provide out of all the people able men, such as fear God, men of truth, hating covetousness; and place such over them, to be rulers of thousands, and rulers of hundreds, rulers of fifties, and rulers of tens:
And let them judge the people at all seasons: and it shall be, that every great matter they shall bring unto thee, but every small matter they shall judge: so shall it be easier for thyself, and they shall bear the burden with thee.
If thou shalt do this thing, and God command thee so, then thou shall be able to endure, and all this people shall also go to their place in peace.
As one who was sometimes placed by him over thousands, I can testify that Smith ran the state government on this sound and ancient theory, and that his loyally to his assistants was fathomless. I have served in a good many administrations and have known many governors and mayors, but there was no other whose support was so reliable, so generous, and so unshakable. Much has been said of the Governor's loyalty to his Church and his family. I speak in this context only for those who helped him to endure as an executive.
Mr. Handlin deals in kindly fashion with Governor Smith's somewhat disappointing later years. Our civilization does not seem to be able to command in the affairs of government the wisdom of our elder statesmen. On quilling public office at the height of their powers in order to make money for their families, most of them become potboilers or janitors of big buildings, practice corporation law, front for big business, become the cat's-paw of capitalists. Herbert Hoover is an exception, an example of dignity and usefulness in what surely cannot be called retirement.
To those of us who were personally attached to Governor Smith, who recognize his essential greatness, who learned from him the arts of administration, who sympathized with his predicaments, the Handlin book is a souvenir for which we give grateful thanks.
I commend it particularly to the rising generation. You young men with faces buried in biography, look carefully at a nobody who rose from the slums almost to the summit. As with many another. "Fate tried to conceal him by calling him Smith," but as the Brown Derby brushed the stars, the anvils of a thousand Smiths rang out, and a great shout arose: "Emanuel!"