BY THE time you read this, I am almost sure, the advent of the stereophonic disc will have been heralded. And our growingly blissful decade of adaptation to LP will have come to a nervous end, with the presentment of something as significantly newer than LP as LP was newer than the old, fast, frangible, and noisy shellac record.
There is a difference, however. The LP could not be played on old 78-rpm equipment. The new stereo discs can be played — non-stereophonically, naturally — on conventional LP players. For this reason, the record companies won't have to put out two separate versions of every recording, one stereo, one conventional single-channel. The latter variety can simply be discontinued as the new one goes into production. As I write, this event is expected to take place in midsummer.
Stereo tape, of course, has been in production for several years now, so the general idea of stereo is fairly widely understood. A stereo recording is made with two microphones, or sets of microphones, spaced some distance apart. The twin products, usually recorded on the two bands of a dual-track tape, are kept separate, for separate reproduction later through two amplifiers and two speakers, spaced more or less as were the microphones. The idea is to yield in the living room reproduction which incorporates the subtle differences your right and left ears would have heard had they been in the concert hall. The effect is never exact, of course. You are still hearing through two portholes, so to speak: a real uninterrupted breadth of sound source is not presented. But the basis of a three-dimensional illusion is there, and it can be highly persuasive.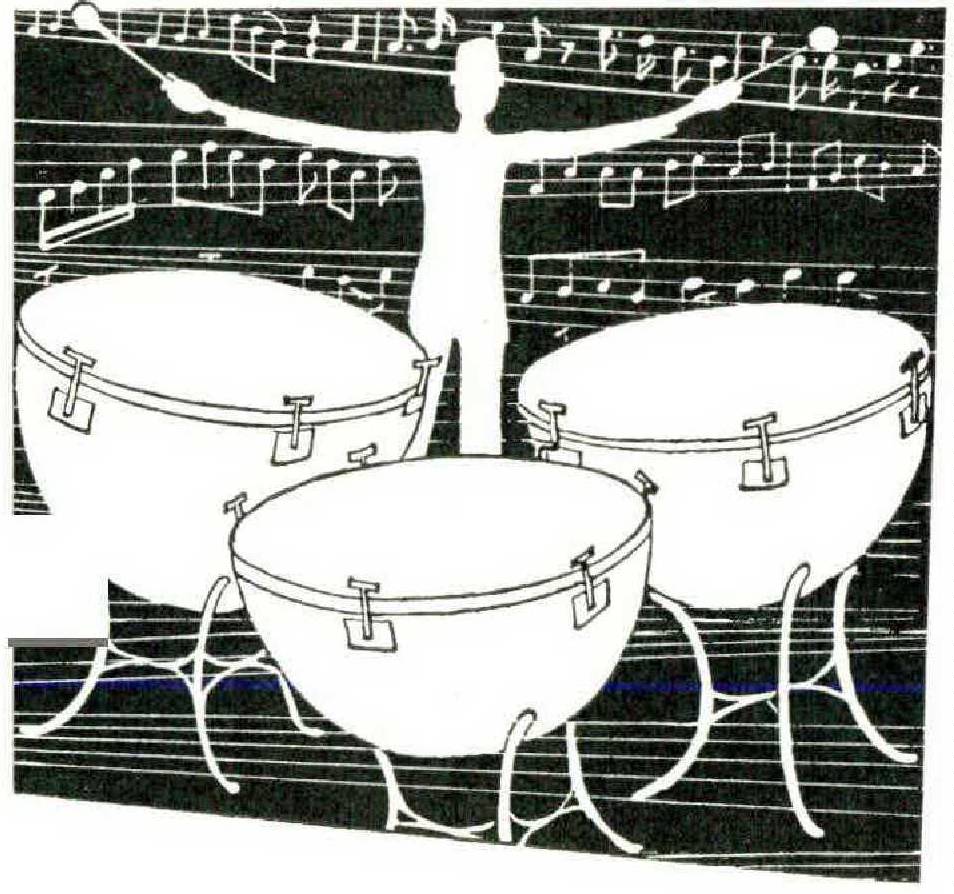 The only earlier commercial stereo discs that I know of were those introduced by Emory Cook in 1953. They had twin bands of grooves and you needed twin pickup cartridges to play them. In the forthcoming type (I won't call it new; it was developed in Bell Laboratories at least twenty years ago) the two "channels" of sound are engraved in the same groove and are evoked by a single stylus. Its motion differs from that in conventional record reproduction in that it is not purely lateral, but partly up-and-down as well. And the stereo cartridge of which it is part has not one but two sensitive elements, set at right angles to each other, to translate its movements in to electric impulses. It is possible thus to separate the "right ear" signal from the "left ear," and feed two amplifiers and loudspeakers. Sundry perfervidly stereophiliac friends of mine assert tirelessly — not to say tediously — that in any room, no matter how acoustically admirable, stereo will make good sound even better. Yes, no doubt. However, there is also no doubt that the bigger and better your listening room, the less stereo can do to improve the sound you get therein. A sizable room, especially if it is not unduly modern, functional, or rectilinear, can add a very effective space-coloration to music from a single loudspeaker. The result won't sound exactly like what one might hear in a concert hall, but I am not at all sure that sometimes it is not, musically, just as good. It depends on what you listen for in music.
However, as I have indicated, an old-style pickup can play the new stereo records as if they were of the ordinary, laterally-modulated kind. It will pick up a blend of the two channels. Played thus — monaurally — the new records probably will differ from the best of the present type only in a slightly lowered level of volume and a slight proportional rise in surface noise.
To make them yield stereo sound, you will need a stereo pickup cartridge (lots of these, both ceramic and magnetic, are in the making right now), a second amplifier, and a second speaker — or a whole new phonograph incorporating dualchannel sound reproduction. Many makes of the latter will appear when stereo discs come on the market.
As is obvious from the foregoing, to get stereo sound will cost you money. But you needn't get it if you don't want to. The question is, do you want it, and, if so, how soon?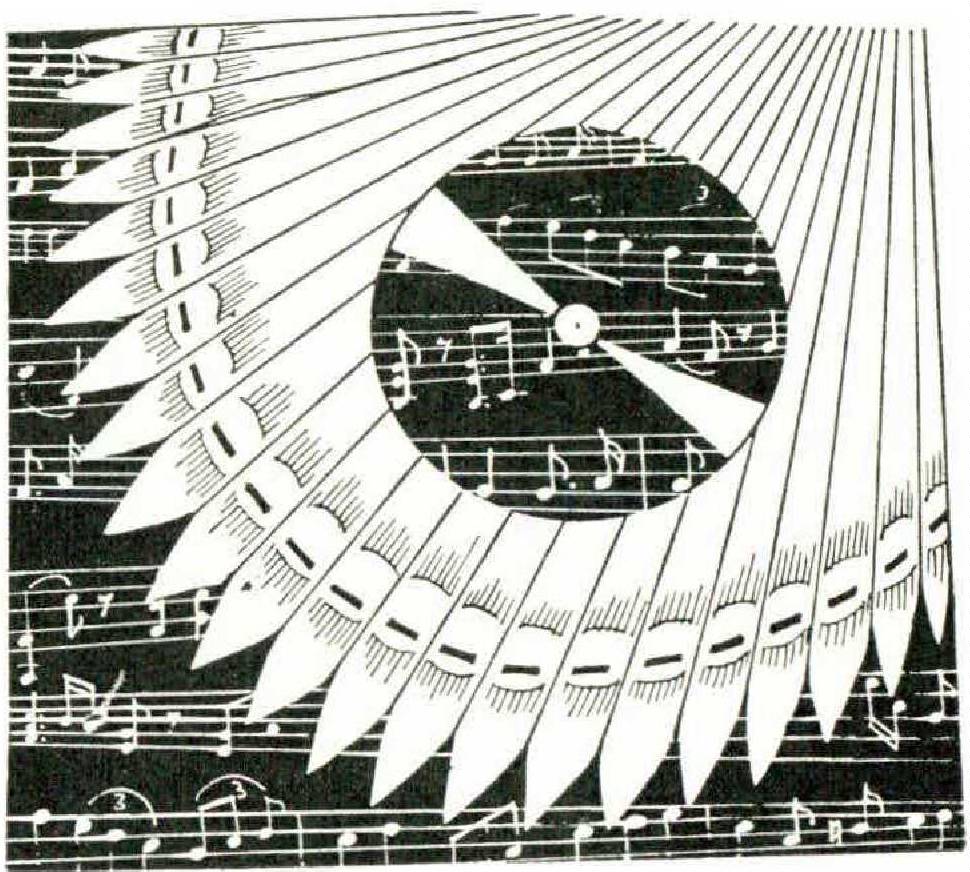 The answer, in any final sense, must naturally be formed in your own mind, and as a result of listening. However, some suggestions toward an answer certainly can be made in advance. The factors likeliest to be important in your decision are these: the nature of your listening room, your conditioning as a listener, and, last, your musical tastes.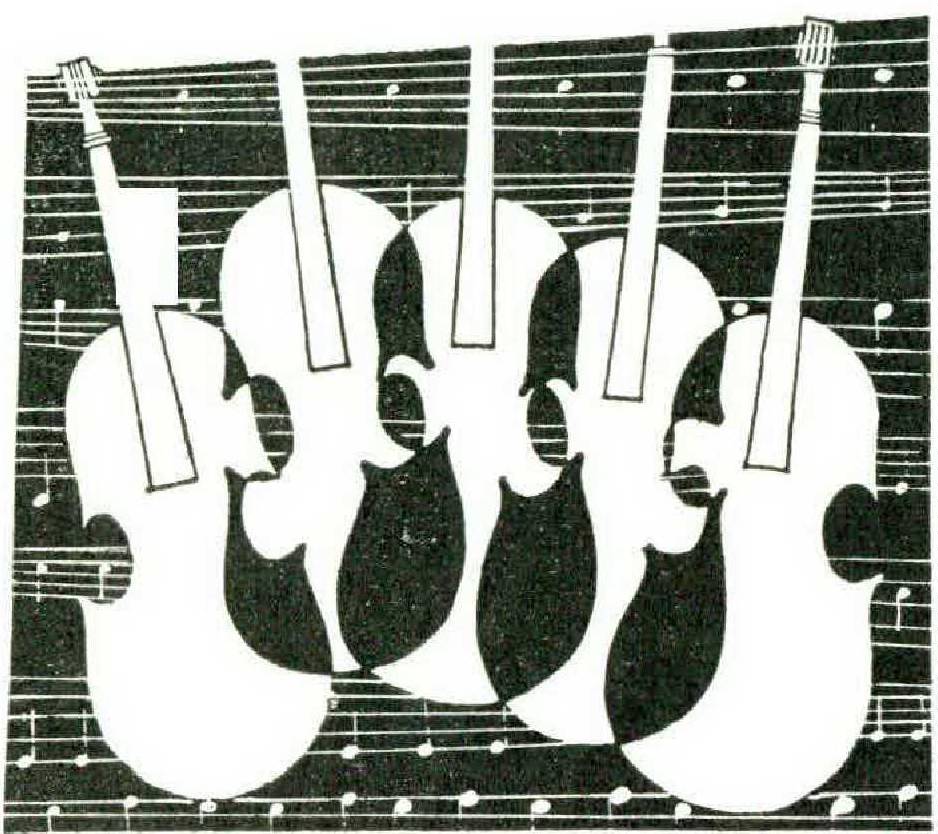 Most listening rooms today, however, are not spacious, and they are rectilinear and reflective. In them, a single source of sound calls immediate attention to itself, and holds it. There is a machine jangling over yonder by the wall, and that is that. If we can abstract from its selfish stridor some essence of Beethoven or Gershwin, good for us and our powers of abstraction. It is not always easy.
In such circumstances, stereo can be a true boon. The apparent sound source shifts to where no appliance is visible (a substantial psychological easement) and the tight, recognizable resonances of the room abate, at least in part. Further, one of the two great useful properties of stereo here may make its effect: a transfer to your cramped quarters of some of the spatial qualities of the recording hall. Note that I use the word "may." The transformation does not always happen. Don't sign any checks until you have conducted a test by ear.
Here let us take cognizance of certain very worthy twentieth-century music lovers. Not all of us learned about Wagner and Mozart in Symphony Hall or the Metropolitan Opera House. A great many made acquaintance with Siegmund and Figaro by radio and record: a box in the room with us, that sang. An acquaintance of mine, taken to hear the "Jupiter" Symphony in Carnegie Hall, Beecham conducting, said she could not judge the performance because it was too hard to take in. It was too spread out, and too distracting.
This is not necessarily a wrong or an inferior approach to the hearing of music; sometimes I think that the people with this training are those that hear the most in the music they listen to. But whether they do or not, they are there. And to them a spread-out simulacrum of an orchestra is most certainly nothing to spend money on. If you are of this persuasion, ignore stereo.
Unless, or course, you are also a sound-purist. The forthcoming records, as I have indicated, will be tailored primarily for stereo listening. How good they will sound on non-stereo equipment is hinted at by the word "compatible," always an adjective to stir suspicion. I think for the nonce some attention will be devoted by manufacturers to making the compatibility real, and keeping the sound clean for the nonstereo listener. But after a year's production, who knows? Eventually, you may want to make the change. (And if you don't want an extended musical vista at the end of your listening room, never mind. You can always put your two speakers close together and get tonal clarity without obtrusive stereophony.)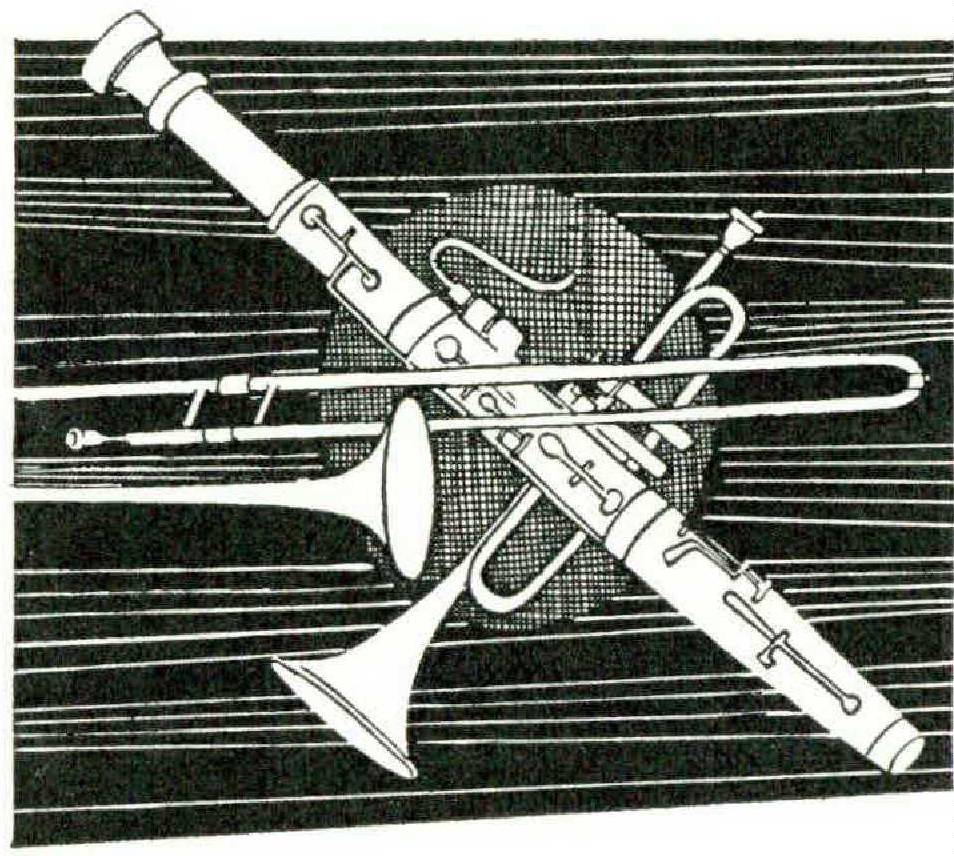 This brings us to the third factor bearing upon the desirability of musical 3-D. Namely, the kind of music you listen to and what you listen for in it.
I have a friend who is a very knowledgeable music lover indeed, and he says quite flatly that he has come to the conclusion that ?io Brahms whatever benefits from stereo (or, for that matter, from being heard live rather than in reproduction, providing the reproduction is not sodden with distortion). I think he may be right — or at least very nearly right; I have the feeling that he was not taking into consideration the German Requiem or the Liebeslieder Waltzes. But my own experience leads me to conclude that there are certain types of music that do, and others that don't, benefit from stereo reproduction. They are quite easily distinguishable by a simple process of your own mind, providing you apply it carefully, and only to music you are familiar with. Toward music you don't know, you should extend a second chance.
Perhaps I can make this clear by an extreme example. I first heard BartÓk's Music for Strings, Percussion and Celesta on a record, and a pretty trifling thing I thought it, to have been brought forth in 1935 by our latter-day Beethoven. Then I heard it in actual performance and was enchanted, quite swayed away from my earlier notion. The point is, BartÓk wrote it to be heard in a concert hall; indeed, to be seen upon a stage. As a matter of fact, I believe he even charted the placement of the instruments, and it is clear that he visualized the movements of the players, as if he were a choreographer. Without the directional and spatial effect, the music is not — to me — very impressive. With it, it is.
Explore in another direction. Today, in church or in concert, the choral works of Bach and Handel come to us in a confusion of sweet sounds, a mellifluous mixture. I think those magnificent craftsmen so shaped them that they would. But there is in them also another possibility: that if they are sung in a modest neat surrounding, they take on another property. Apart from their loveliness heard when blended, they have a sort of musically dialectical content apparent only when their voices can be heard separately. The directional quality of stereo reproduction is able to convey this.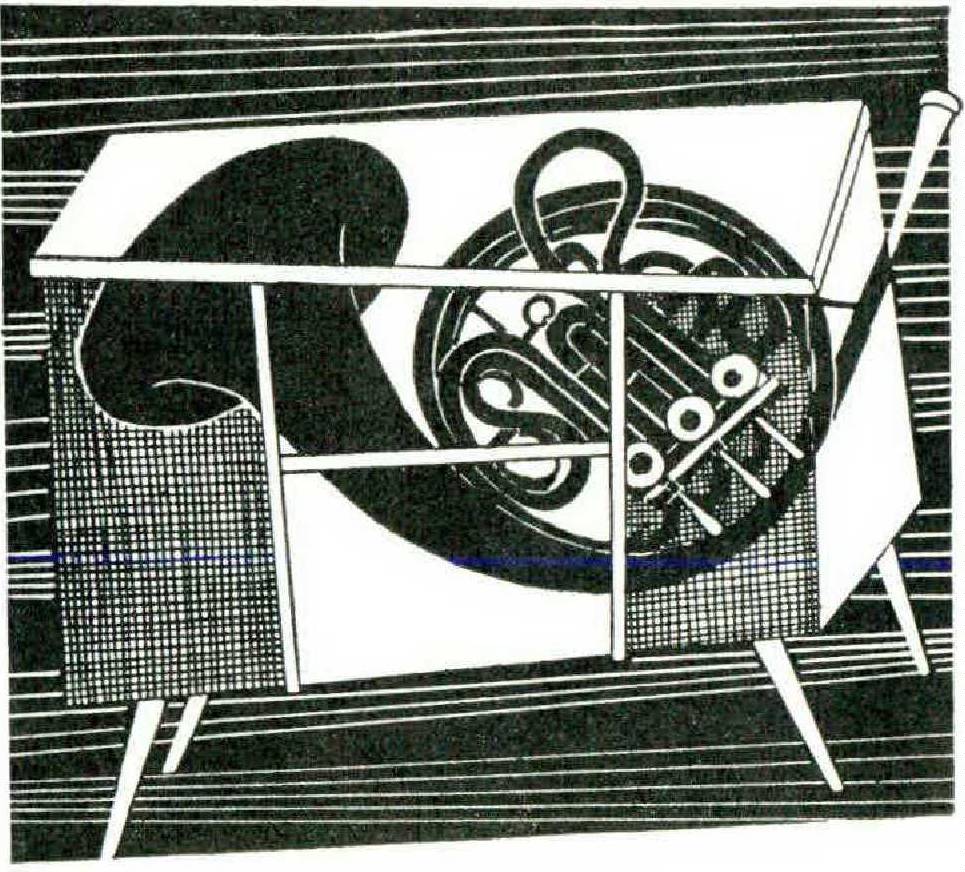 As a general thing, I think the value of stereo in musical listening is most evident in music of the Baroque period and that of modern times, from the Impressionists onward, and in music that is not (what is called) absolute.
In Die WalkÜre it helps to have BrÜnnhilde, Sicgmund, and Wotan dispersed about the stage as they sing; it clarifies what is going on. In Till Eulenspiegel the delight is enhanced when the whims and humors bounce from one to another section of the orchestra. In La Mer there is sense in the moving surge and shifting glint from one instrumental choir to another; that is part of what Debussy intended.
However, among the composers whom many of us regard as the composers, the music makers who speak to us with the most purpose and concern — the philosopher-musicians J. C. Bach, Haydn, Mozart, Beethoven, Schubert, Mendelssohn, Brahms, Mahler, Dvořák, Tchaikovsky, Sibelius, and Vaughan Williams — the spatial effect in musical production has been of very small interest. In a way, it is thinkable that they had in mind a mode of conveyance something like the onechannel phonograph. They do not seem to have thought of the dispersed orchestra as a means to affect listeners (except in some unimportant rare cases, like Haydn's "Farewell" Symphony); it is likelier that they thought of it as an inconvenience. They conceived of the sound they made as a unity — complex, perhaps, but linear. They were not trying to be hypnotic, like the Baroque or Impressionist composers, whose desire was to divide and thus rule our attention, but to be logically and emotionally convincing.
In other words, the good Bcethovenian will continue, for some time, to find his best satisfaction in Toscanini and Artur Schnabel, however unstereophonic their recordings may be.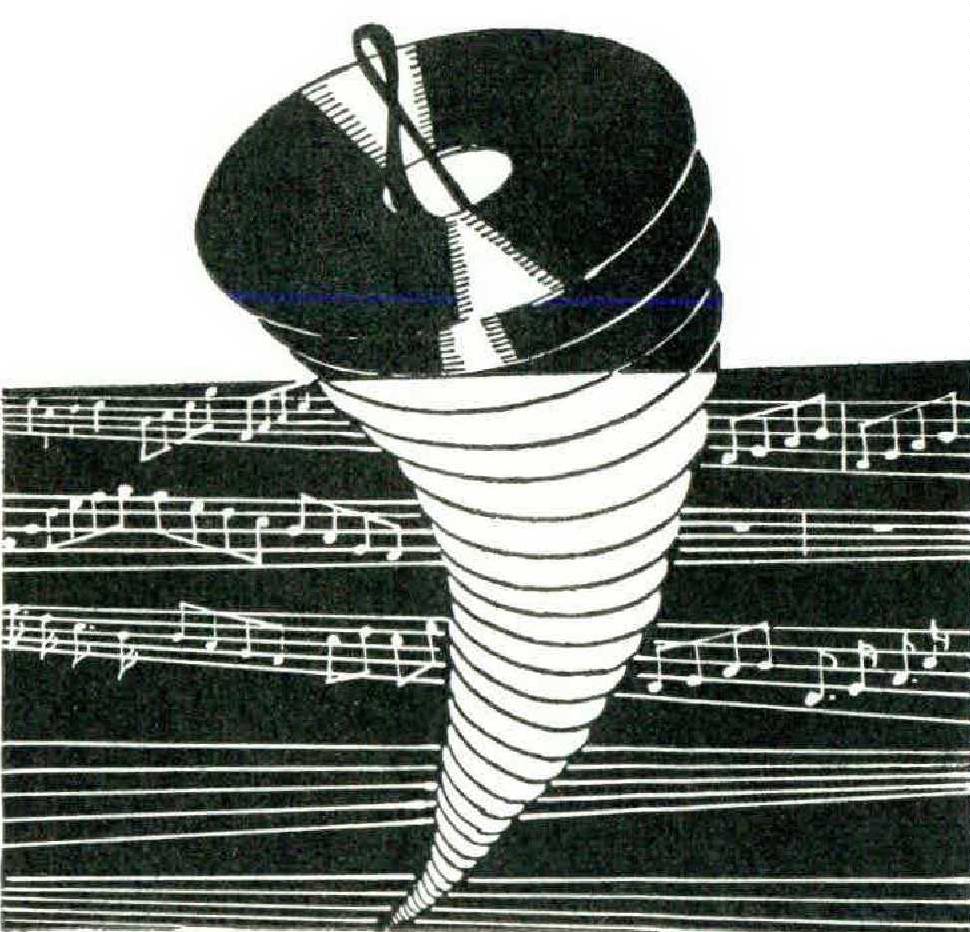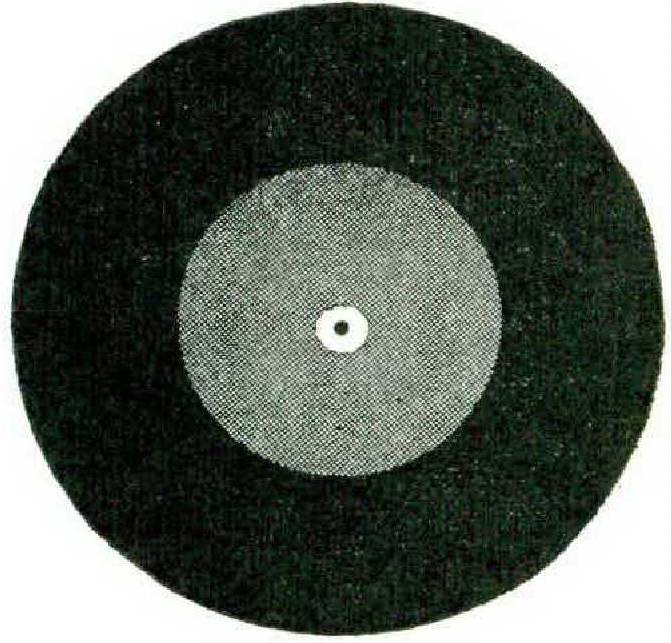 Record Reviews
Bach: Partitas No. 5 and No. 6
Glenn Gould, piano; Columbia ML 5186: 12"
Gould continues to impress as a Bach pianist; his darting touch gives a piano almost the crispness of a harpsichord, and he invests Bach's fast movements with a sort of dance feeling which few other pianists bring out (Landowska does). The partitas here are not quite so good as were his Goldberg Variations, but I think they are the best the catalogue offers, and the sound is bright, new, and convincing.
Bales: The Union
Richard Bales conducting soloists, Cantata Choir of the Lutheran Church of the Reformation; National Gallery Orchestra; Raymond Massey, narrator; Columbia DL-244: 12"
Bales's second, or Northern, Civil War cantata has been produced by Goddard Lieberson even more sumptuously than was The Confederacy. It has sixty pages of photographs and text, including essays by Bruce Catton, Allan Nevins, and Clifford Dowdy; the celebrated Mr. Massey to recite the "Gettysburg Address"; and a real Manassas cannon, which sounds a little catarrhal. Just the same, it is plain that Bales, an unreconstructed Virginian, has less affection for the North's war music than he showed for the South's. There is rather too much of Lincoln's death to suit me, since it results in The Battle Hymn of the Republic's being crowded briefly into a medley, and the complete omission of John Brown's Body. On the other hand, there is a delightful arrangement of Just Before the Battle, Mother, and, in general, lively inventiveness in musical settings. The fi is higher than was that on The Confederacy, too.
Barber: Symphony No. 1; Overture to The School for Scandal; Adagio for Strings; Essay for Orchestra
Howard Hanson conducting EastmanRochester Symphony Orchestra; Mercury MG-50148 12"
Mercury here has compressed on two sides what used to occupy three, managed at the same time to improve the fidelity substantially, and given us a treasury of Barber's sanely modern and eloquent music.
Beethoven: Concerto No. 5, "Emperor"Clifford Curzon, piano; Hans Knappertsbusch conducting Vienna Philharmonic Orchestra; London LL-1757: 12" Here is no match for the same people's marvelous Fourth Concerto, but it is nevertheless one of the three best "Emperors." The others are the Rubinstein-Krips (RCA Victor) and the Gilels-Ludwig (Angel). Curzon's emperor is best described as gentlemanly, without the muscularity of Rubinstein's or the regality of Giles'. On the other hand, the Vienna outplays the other orchestras. London's sound is clean but not very strong.
Chopin: Piano Music
Vladimir Horowitz, piano; RCA Victor LM-2137: 12"
Mr. Horowitz, playing two scherzos, four nocturnes — all familiar ones — and the Barcarolle, Op. 60, shows here that his almost incredible skill has not waned during his sabbatical away from concert halls. Yet his virtuosity seems unsympathetically applied to Chopin, as if he were trying to hammer the romance out of the long-dead Pole. The reproduction is in keeping, bright rather than mellow.
Wagner: Die WulkÜre: Act II (excerpt); Act III (complete)
Georg Solti conducting Kirsten Flagstad, Set Svanholm, Otto Edelmann; other soloists; Vienna Philharmonic Orchestra; London A-4225: two 12"
You forget you are hearing a woman of sixty; you forget you are hearing a woman at all: you arc hearing a demigoddess do treason against her all-powerful sire, der Heervater Wotan, to save a woman and child. And chills go up and down your spine, because the greatest BrÜnnhilde of our times — still is. Everyone else concerned is splendid, too, but this is Flagstad's album. The second-act excerpt is BrÜnnhilde's appearance to Siegmund, to tell him why and how he must die.