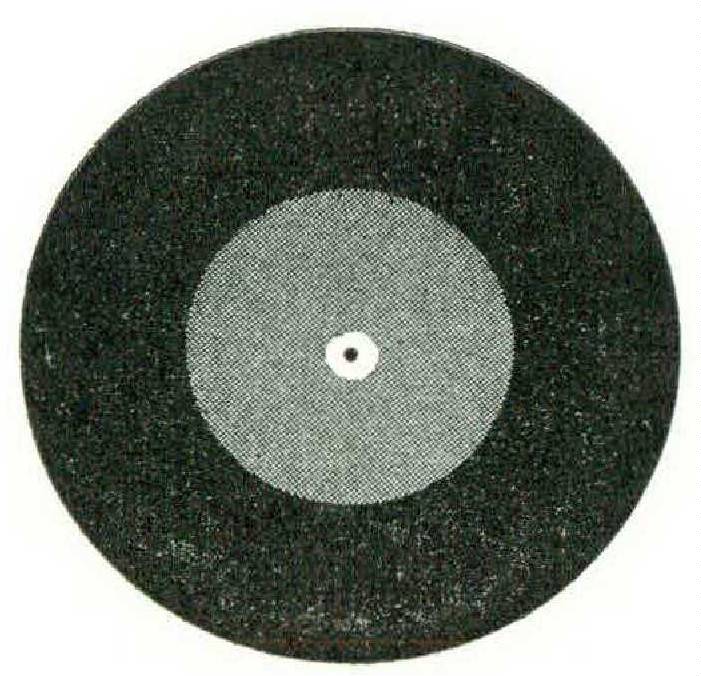 Bach: Magnificat in D
Kurt Redel conducting soloists, Philippe Caillard Chorus, Munich Pro Arte Chamber Orchestra; Westminster XWN - 18465: 12"
By virtue of its sound, majestically big and clear, this is probably the Magnificat to buy, but it is not an unflawed performance. Mr. Redel slips occasionally into the bumpbump-bump style of conducting Bach, and the soloists don't sound exactly overrehearsed. Still, Omnes Generationes thunders out very excitingly.
Beethoven: Symphony No. 7
William Steinberg conducting Pittsburgh Symphony Orchestra; Capitol P-8398: 12"
Steinberg has taken for his model what I consider the best of all possible models, the Toscanini performance with the New York Philharmonic (itself available on a Camden reprint). He is a little stiffer here and there than the Maestro was, and he does not adopt Toscanini's quickstep version of the trio. Otherwise the similarity is striking and — given Capitol's very fine engineering — affords us something to be grateful for. This is the Seventh Symphony that I would buy.
Berlioz: L'Enfance du Christ
Charles Munch conducting Florence Kopleff, Cesare Valletti, Gerard Souzay, Giorgio Tozzi; New England Conservatory Chorus, the Boston Symphony Orchestra; RCA Victor LM-6053: two 12"
Charles Munch would seem to have some special understanding of Berlioz's ecstatic and tender little Bible story (which really isn't little at all, though it keeps you feeling as if it were). No other recorded Infancy remotely approaches this, in any way. Indeed, I suspect everyone concerned of being (secretly) angels. And that includes the Victor sound technicians.
Bizet: L'Arlesienne Suites No. 1 and No. 2; La Patrie Overture
Sir Thomas Beecham conducting Royal Philharmonic Orchestra; Angel 35460: 12"
It is impossible not to invoke, in paraphrase, a too-familiar TV commercial. Beecham's done it again. If you think you have heard the Arlesienne suites, you haven't, not unless you've already bought this record. It yields a sort of first-night thrill which lasts forty minutes and is enhanced by the utter familiarity of everything that sounds so new. Inexplicable but marvelous.
Hindemith: Symphony in B-flat Schönberg: Theme and Variations Stravinsky: Symphonies for Winds
Frederick Fennell conducting Eastman Symphonic Wind Ensemble; Mercury MG-50143: 12"
The 1951 Hindemith symphony gets top billing in this collection, but I like it least. It is loud and shows off Mr. Fennell's gifted ensemble to wonderful advantage, but its Germanic whimseys take a long time to get airborne. Schönberg's Variations (1943 and very American in tone) are much nimbler. And the brief Stravinsky symphonies, which recall both the Mozart Wind Serenade (No. 10) and the Rite of Spring, are a little circus of masterly variety acts. The record's sound is out of this world.
Mozart: Symphony No. 41, "Jupiter"; Divertimento in D, k. 131
Sir Thomas Beecham conducting Royal Philharmonic Orchestra; Angel 35459: 12"
There are now about twenty versions of the "Jupiter" in the catalogues, of which this seems to me the best. It is better, indeed, than Beecham's previous recording of it. It is distinguished by great sobriety in the first three movements, effectively setting off a rocketing drive in the finale. When you realize what's going on, it seems unassailably the right way to play the symphony, and no one else has done it just thus. The sound is up to the high Angel standard. For some reason, the divertimento on the overside strikes me as being performed a little unenthusiastically, and it is short one movement. This is quibbling, though, in view of the merits of the "Jupiter."
Saint-Saëns: Symphony No. 3
Eugene Ormandy conducting Philadelphia Orchestra; E.. Power Biggs, organ; Columbia ML-5212: 12"
Angel brought forth, last year, so excellent a version of the "Organ" Symphony, led by André Cluytens, that I am a little sorrowful to demote it to second place. But consider what has been brought against it. Ormandy and Biggs know this music as if it had been born in them. The Philadelphia Orchestra might have been trained with just its requirements in mind. And, finally, Columbia actually rented Boston's Symphony Hall to make the recording (the chief need being the Allen organ there). The result is all silk and star fire. If you don't believe me, play the last movement. And play it loud!
Strauss: Der Rosenkavalier
Herbert von Karajan conducting Elisabeth Schwarzkopf, Otto Edelmann, Christa Ludwig, Teresa Stich Randall; other soloists; Philharmonia Orchestra; Angel 3363 D/L: four 12"
The competition for this new Angel Rosenkavalier is the 1956 London album, with Kleiber as conductor, and it is very hard for me to choose between them. The Angel has the newer sound, but the London is still excellent. Kleiber maintained a breathless continuity, but Karajan nearly matches him. The London has, I think, the better casting in all but one role, but the one role is the role: the Marschallin. And no matter how adequate Maria Reining seemed in 1956, she is pallid now beside Schwarzkopf, who will nearly break your heart. But so — almost — will the Vienna Philharmonic in the London set; their violins seem Strauss's own. Flowever, I guess I would pick the Angel. It is a beauty.
Great Sacred Songs
Kirsten Flagstad, soprano; Sir Adrian Boult conducting chorus, London Philharmonic Orchestra; London 5333: 12" Really nothing need be said about this, except to indicate the contents. To wit: Mendelssohn's Hear My Prayer and (from St. Paul) Jerusalem; Silent Night; Jubilate; Gounod's O Divine Redeemer; the Parry-Blake Jerusalem; 0 Come, All Ye Faithful, and Abide with Me. Mme. Flagstad is a marvel of taste, diction, and tone. Sir Adrian does nobly. The recording is newly made and clear as daylight.
At the Drop of a Hat
Michael Flanders and Donald Swann, composers and performers; Angel 65042: 12"
The two writer-musicians who decided to perform their own réuve intime, and drew capacity audiences to see it in London most of last year, called the production a "farrago."It is extremely funny. Its high points probably are the Gnu who points out that he is a gnother gnu and the sordid theatrical tale of the "planting" of the first hit song in a show — Greensleeves. But there is much more, and most of it delightful.
Songs of Couch and Consultation
Katie Lee, lyricist and singer, with guitar and orchestra: Commentary Records CNT-O1: 12"
One of the wittiest young entertainers in the nation, Katie Lee comes tunefully now to the overdue assault on what is best described as Popular Psychiatry. Her titles largely explain her songs (which live up to them) — Shrinker Man; Stay as Sick as You Are; Schizophrenic Moon (keep shining). Best of the lot: Gunslinger, a ballad styled after High Noon, in which it is pointed out to the Western bad man that killing people is merely an attention-getting device and that, anyway, 93.6 per cent of his victims were accident-prone to begin with. If your dealer hasn't the record, send five dollars to 6381 Hollywood Boulevard, Hollywood 28, Calif.
Eleanor Roosevelt, in Conversation with Arnold Michaelis
Recorded Communications, Inc.; RCI102: 12"
Mr. Michaelis, after two notable interviews — with Adlai Stevenson and Bruno Walter — recorded for other companies, now has launched a series of his own, to incorporate recorded conversations with the world's leading citizens. He begins the series with a resounding success. Mrs. Roosevelt delivers a true selfportrait in words and tells us just what we want: what goes on inside the person who has become a public figure. It is a candid portrait, too, with appreciations, criticisms, and some delightful and deeply touching reminiscences. And, while it is warmly informal, there is no rambling. This is a record to cherish.