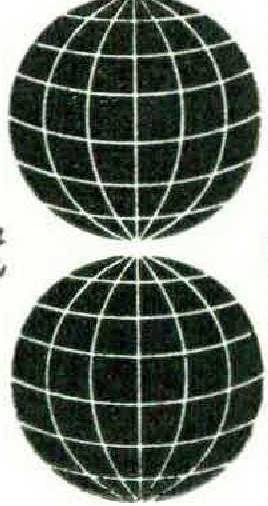 EARLY in May, Medellin's Flower and Folklore Festival was in full swing. Many of the visitors hoped tor a few days of fiesta in which to forget the military dictatorship which had turned their once free nation into an almost bankrupt police state. None of them realized that before they left Medellin, they would take part in a dramatic demonstration of resistance that would unseat President Rojas Pinilla.
The crowning of an orchid queen, parades of gay floats, and prize-winning displays of tropical fruits and flowers could not quiet a growing sense of political tension. Friends meeting by chance on the street quickly glanced over their shoulders to see if a member of the secret police was eavesdropping.
Mimeographed bulletins, surreptitiously slipped from hand to hand during folklore conferences in museums or at park platforms where dancers in colorful, traditional costumes whirled through their intricate figures, supplied news that Rojista censors thought had been cut out of circulation. Businessmen taking their usual mid-morning coffee in open-front cafés noticed that the radio was playing more and more classical music — an indication that news was being suppressed.
Dictator Rojas Pinilla
Meanwhile the cause of political unrest, Rojas Pinilla, was in Bogotá blithely planning his unconstitutional re-election as President of Colombia. It would be simple, once his hand-picked Constituent Assembly had revoked the sections of the law which provide that a President cannot succeed himself and must be elected by direct popular vote. For four years more he could look forward to being head of the government, as well as Supreme Chief, a new title which he had generously bestowed on himself.
For another term he would continue to enrich himself at the expense of the country, ignore the civil rights of citizens, muzzle press, radio, and TV, and liquidate all opposition with the help of his efficient secret police and their legion of local spies. In a presidential speech he had admitted that over 100,000 Colombians had died during political fights in the last few years; more would lose their lives if they tried to keep him from staying in power.
To puzzled, patriotic Colombians it seemed impossible that this was the same man they had cheered so enthusiastically in 1953, when he took over the government from an ailing and unpopular Conservative, President Laureano Gómez. At first Rojas Pinilla seemed to justify their confidence in him, for he promised the restoration of constitutional government, civil rights, and freedom of the press. Medellin citizens recalled with bitter irony how they had raised $15,000 to buy an emerald ring for the President's wife and, on his first official trip to their city, had loaded the new President with so many gifts that an extra plane was needed to carry them back to Bogotá.
Taking ways
Within three months, Rojas Pinilla was following the pattern of other dictators. Demanding a huge budget for education, he quickly appropriated it for personal propaganda. With a typical dictator's distaste for criticism, he banned the publication of two famous Bogotá newspapers, El Tiempo and El Espectador, because they questioned some of his highhanded, illegal policies. Later he levied extortionate fines on El Colombiano and El Correo of Medellin for daring to tell the truth. Military men replaced civilians summarily dismissed from government positions, and with the expansion of the secret police and their use of guerrilla bandits and underworld characters as spies, personal freedoms vanished.
Along with his passion for power, the dictator developed a highly acquisitive interest in the blooded cattle and flourishing ranches that contribute so much to the economic stability of the country. Some he bought —at his own price, always far below the real value — others he won by attrition.
The owner of one particularly fine place told how the President and a group of twenty or thirty friends made repeated, uninvited visits to his ranch, always arriving in time for lunch. The owner had no desire to part with his prosperous family farm but eventually was forced to sell it to the President at one third of its market value. Soon Rojas Pinilla, who had come into office a comparatively poor man, was the owner of a dozen ranches and huge herds of Colombia's finest cattle. As military commissaries were obliged to buy from him, he had also an assured market for his beef.
His "taking ways" extended to other industries as he tried persistently to gain control of the cement, beer, and cigarette factories of Medellin and elsewhere. With equal boldness he sought to dominate the banks, and his success eventually shocked businessmen and bankers into taking coöperative action against him.
The coffee game
Assisting him in these pirating projects were two Russians, reputed to have learned their holdup games as former henchmen of Perón. By a completely illegal decree of the President, they were granted Colombian citizenship and took the fine old name of Mendoza de la Fuente.
In return for such favor, they dreamed up and operated a system for smuggling coffee duty free across the frontier into Venezuela. Here it was sold at a high price, with the dictator and his family netting a cut on every bag that was spirited past the border.
Coffee, being Colombia's most important product (earning some $400 million annually and providing the main support for dollar and credit reserves), offered a chance for exploitation on a grand scale. A recent estimate shows that Rojas Pinilla, with the help of his Russian-born Colombians and hired smugglers, defrauded Colombia of some $600 million.
Money not used to satisfy the immediate desires of the President or his family was stashed away by them in banks in foreign countries against future contingencies. As Rojas Pinilla's personal debts rose into the millions, the national debt soared to a fantastic $400 million. Government employees went unpaid, and the price of brown sugar and rice, both staples of Colombia's daily diet, rose higher and higher. It looked as if nothing could save the country from economic ruin, and merchants of Medellin began to warn each other, "Either we destroy him or he will destroy us."
The opposition acts
Watching the approaching crisis with deepening concern was Dr. Lleras-Camargo, a former Liberal President who had recently returned from seven years in Washington as secretary general of the Organization of American States. He quietly encouraged every legal means to counter the moves of the dictator. As conditions worsened, he became convinced that only united action of Liberals and Conservatives could free the country from tyranny and rebuild the republic.
In spite of a traditional bitter enmity between the two parties, Dr. Lleras succeeded in getting them to see the need for unified action. He also secured their approval of Guillermo León Valencia, experienced Conservative congressman, as joint presidential candidate for the 1958 election which Rojas Pinilla was determined to circumvent. Many were convinced by Dr. Lleras that future changes in the government must be achieved without riots and bloodshed if Colombia was to develop its rich natural resources, improve its standard of living, and earn a respected place in the modern world.
Another powerful ally of the antidictator forces was the Catholic Church. Colombians are almost 100 per cent Catholic, and normally the Church takes no direct part in politics. However, as citizens "disappeared," to be found later as lifeless bodies or manual laborers in the disease-ridden prison camps of eastern Colombia, Cardinal Luque voiced a stern protest from his palace in Bogotá. He also condemned the shooting by police of students taking part in demonstrations against the government and the massacre of innocent people in the bleachers of the Bogotá bull ring by Rojista bully boys.
When Rojas Pinilla tried to form a new political party, called the Third Force, dedicated exclusively to furthering his own interests, the Cardinal issued a sharp rebuke and declared that the loyalty oath to be taken by members was nothing short of sacrilege. When the President hastily disbanded his new party, Cardinal Luque let him know he was still on probation.
Students throughout the nation risked their lives to demonstrate against the cruelty and greed of the dictator's regime. Clandestinely they printed and circulated bulletins which often provided the only means of knowing what was really going on. They played a significant role in gaining popular and sustained support for a country-wide strike.
Economic resistance
Slowly but surely the citizens of Colombia prepared for concerted economic resistance, which they hoped would force Rojas Pinilla to resign. Housewives bought canned meats and fruits and vegetables that would keep, as factory owners arranged to pay employees a week's wages in advance and establish commissaries to provide workers and their families with food for a month.
The strike began in Medellin on May 5 just after siesta. People strolling beneath the orchid-hung ceiba trees of the Paseo de la Playa suddenly heard a long shrill whistle from the big mill, followed by a cacophony of others. "There goes Coltejer out on strike!" they cried to festival visitors. "And Fabricato! The cement works are closing down, too, and the Pielroja cigarette factory!" Spontaneously forming a parade, they surged into the Avenida Junín and other business streets where storekeepers were busily rolling up the shutters of their shops, while the radio blared the news that Cali was about to join the strike, with Bogotá and other towns and cities soon to follow.
But relief became mixed with apprehension when the dictator did not resign as anticipated, and word came from nearby Cali that Valencia had been arrested by the police. He was later released at the intervention of Cardinal Luque. The sudden jailing of Julio Hernandez, the editor of El Colombiano, Medellin's leading conservative newspaper, put a further damper on the events of the Flower and Folklore Festival. Finally the President's own voice came over the radio announcing that he had just been re-elected by the Assembly for another term.
But on the tenth of May came the news of the dictator's forced resignation, his immediate departure into exile, and the public promise by the head of a newly established five-man military junta now governing the country that presidential elections would be held in 1958 as provided by the Constitution. Everyone who owned a flag or a car or both streamed into the streets, crowded into the Plaza Bolívar, then on to the jail. Here they demanded Julio Hernandez and carried him on their shoulders as a symbol of freedom regained.
Return to democracy?
Can Colombia readjust to democratic government — and how quickly? For nine long years Colombia has been in a state of siege without citizen representation on national, state, or local level. To resume its place in the twentieth century will require slow, persistent exercise of the atrophied muscles of self-government. Will the military junta encourage this? Although it is reported to be working more and more coöperatively with the cabinet of capable citizens, is this any assurance that the present members will not decide to perpetuate themselves in office?
The delicate balance of a nation recovering from dictatorship can easily be upset by hotheaded politicians or even by patriotic students impatient with the necessarily slow processes of democracy. Press, radio, and TV will interpret changing government needs to people in the cities and towns, but how will the isolated and often illiterate rural folks understand that high prices and an austerity program are essential to the nation's economic health? And can anyone pacify the small, regional, well-armed bands of guerrillas, whose favorite employment is shooting it out with the army or police?
Colombian finance could scarcely be worse. In addition to the high cost of Rojista graft and corruption, the country faces a world surplus of coffee, which means a low price for its most important product. Though richly endowed with raw materials, water supply, and manpower, the long-term loans desperately needed to expand present industries and develop new ones are not likely to be forthcoming until Colombia proves it can maintain a stable government.
Basic to Colombia's return to parliamentary government and civil rights is the present coalition of Liberals and Conservatives. But will it last? It is encouraging that members of both parties stood together in the general strike, still more so that they agree on Valencia as joint presidential nominee. Moreover, the Covenant of Sitges, a remarkable twelve-year plan, has been drawn up by Liberal Dr. Lleras and Dr. Laureano Gómez, leader of the rightwing Conservatives. This provides both parties with alternating rights to the presidency and equal numbers of cabinet posts and seats in the national and state legislatures.
It is much too soon to tell whether the Colombians can sustain the high morale and sense of responsibility with which they are now facing the political and economic carnage caused by the dictatorship. However, Medellin, busily planning the Flower and Folklore Festival of 1958, hopes that along with the famous 20,000 orchid plants of El Ranchito and the colorful dances of the Choco, it will be able to show foreign visitors how Colombians smart enough to get rid of a dictator can work together to rebuild a democracy and keep it.