The Glory That Was Grote
BENTZ PLAGEMANN worked as a book clerk in various bookstores around the country for eight years before volunteering for the Navy hospital corps in World War II. He was stricken with polio in Norlh Africa, and from his experience came his book, MY PLACE TO STAND. He is also the author of three novels, and one of his stories, "The Best Bread," was included in the O. Henry PRIZE STORIES OF 1949.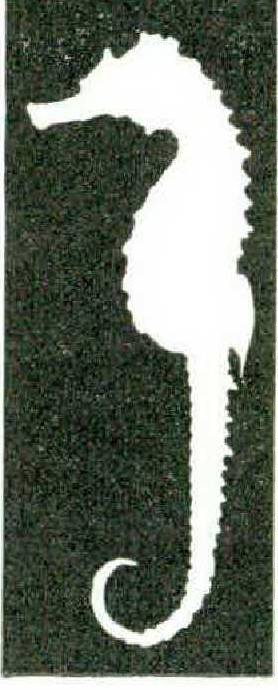 BY BENTZ PLAGEMANN
WE ALL know what the wages of sin are, or is, but sometimes one is paid off in coin of the realm well in advance of the funeral, as I once learned by reading a pornographic book under rather unusual circumstances. It happened some time ago, in the years before World War II, when I was working as a clerk in Brentano's Bookstore, on Fifth Avenue at Forty-seventh Street.
Specifically, I served as assistant to Arthur Brentano, Senior, a charming and witty man. Mr. Brentano, then some eighty years old, had spent the major part of his life in Paris, managing his store there, a famous meeting place for American expatriates. When war seemed imminent, his family decided that because of his age it might be best for him to come back to New York. This was, I believe, in 1937 or 1938, and when he returned to the Brentano store on Fifth Avenue, he went about his business there much as he had always done.
His particular interest was in old and rare books and in books in fine bindings; now, instead of attending auctions in Paris or at Christie's in London, he bought books for his store from the estates of old American families. Often this meant traveling to other cities, particularly to places in New England, and in his absence I remained behind in the store in New York to take care of certain details for him.
The part I enjoyed most about this phase of my work was that sometimes the books he had purchased from a particular estate arrived before he returned, usually because he had heard of another library near by which he wanted to examine before coming back to New York. The books would arrive, carefully packed in cartons. These were brought to a certain place in the basement of the store, a place, as I remember it, rather like a bank teller's cage only much larger, framed with heavy wire, with a door which could be locked at night to safeguard the books. I opened each carton with the anticipation and pleasure which a child feels on Christmas morning, for each shipment was certain to have its own treasures, perhaps an early Poe or Whitman or books finely bound abroad which had found their way to American collections. There was something particularly pleasant, which I suppose only another lover of books will understand, about being alone in a quiet place to examine these old volumes, each a mystery in its separate wrapping of newspaper, a safeguard against rubbing in shipment.
After they were unpacked there was a routine to be followed in which I had been painstakingly trained. It could be assumed that they would be dusty from long sitting on library shelves. I had gone into bookselling almost as a boy, and my first instruction was a firm warning against the housewife's sin of dusting. The tops of books were never to be dusted with a cloth, because this method only grinds the dust in and stains the page edges. Books were dusted by clapping them together two at a time, with a brisk, flat motion which would cause the dust to spring away in a small cloud, usually finding its way to the book clerk's lungs, an occupational hazard with which I was most familiar, but which I suffered gladly rather than impair the condition of the books. They then could be dusted with a soft cloth on the back and the front and the spine. Spots could sometimes be removed from boardand clothbound books or the paper labels cleaned with gum rubber, but a more lengthy process, called "furbishing," was indicated for leather-bound books.
Leather-bound books which had stood for a generation, or generations, on open shelves, especially in houses with central heating, were usually dangerously dry. To treat them, a compound composed of lanolin and a cleaning agent was applied liberally, often in more than one application, as the thirsty leather absorbed it. The books were then placed on end until they were dry, after which they could be polished with a soft cloth.
But actually the most important step of all in dealing with old volumes which had come from private collections was to submit them, after clapping and before furbishing, to another process called "riffling." It is well known among collectors and dealers that books make convenient storing or hiding places for letters or clippings or photographs. These are the items most commonly found, but in older collections from older houses, where perhaps the same family has lived long enough to produce its share of eccentrics, wills or deeds or even money may be found.
In riffling, a book is held downward by its covers with the two hands, and as the book is opened the pages are quickly run through with the thumbnail of one hand, at which anything hidden will drop to the floor. I had heard many tales of strange findings, and while I had never turned up anything of interest myself, I was always most scrupulous about the riffling step in my dealings with old books.
ON THE occasion which I have in mind, Mr. Brentano had gone to an old house somewhere, I think, between Boston and Milton to buy from the executor of the estate the library of a family whose last member had died. In such an instance Mr. Brentano would generally be required to buy the entire library, even though only a few of the books might be of interest or value to him, so that the executor could terminate that part of his business. Unscrupulous booksellers, unlike Mr. Brentano, often take advantage of such a situation by offering a flat price for an entire library without revealing to the seller the value of any particular books in the collection.
In another bookstore, where I had received part of my early training, I knew of one such instance when an entire library was bought by our scheming dealer in old books merely because it contained a first edition in the original binding of Louisa May Alcott's Little Women, a truly rare American book, whose value was unknown to the executor of the estate. The rest of the library was worthless, and our dealer, before going on to another city for an auction there, ordered that all of the volumes be dumped on open tables in the store and sold for twenty-five cents apiece. The irony, or poetic justice, of this unrelated story is that the clerk who unpacked that shipment of books failed to receive his full orders, and the first edition of Little Women went for twenty-five cents along with the others, since our dealer would have given himself away if he had removed it from the shelf while the books were being packed.
Mr. Brentano, always honest and fair, bought individual books, taking each of those that interested him from the shelf in turn and making his offer. When this had been done he offered a flat price for the remainder. In the case of the Massachusetts library, there were many books of interest and value, and these he had packed separately in marked cartons. The rest of the library was sent along in other cartons, preceded by a letter of instruction to me, since Mr. Brentano was stopping at New Haven for a few days before coming back to New York. We were having at that time in the Fifth Avenue store a sale of old books and books in leather bindings, and in his instructions Mr. Brentano explained that he would like this new collection put out with the sale books so that they might be quickly disposed of at prices he indicated.
The books to be sold arrived on Friday afternoon, and since the sale ended the following day, this meant that the cartons had to be opened and the books cleaned and brought upstairs before the store closed at six o'clock. When I opened the cartons I saw that the job would not present any difficulties. The books, even the old ones, were clean and had obviously been cherished and cared for. They were the usual sort of things one finds in a country house: odd volumes of poetry, essays, and the classical writers; sets, in buckram, of Dickens, Thackeray, and the Waverley Novels; and some sets in leather, including Grote's History of Greece in five volumes, bound in blue threequarter morocco.
I began to sort them on a long table, putting the sets together to make certain they were complete and roughly classifying the odd volumes by subject. They were tied together in lots, and suddenly, between two volumes of Herodotus. I found a smaller volume. To my infinite astonishment, it was a copy of the Kama Sutra.
I knew of the existence of this great erotic book of India on the methods and the techniques of love, but it is forbidden in this country and I had never seen a copy. I could not imagine how it had come into this lot of books, although I suppose it had found its way into the Massachusetts library, as so many exotic objects came into New England, by being brought back home by some seafaring man of the family.
My first thought, which was later proved correct, was that Mr. Brentano himself did not know it was there. It had probably been placed on a shelf behind other books, as such books usually are, and when the library was packed by a workman, he simply tied it up with the others. I sat down in my chair and opened it. It had been translated into English with great skill and style, obviously by a scholar, and at once I was lost to all other considerations.
I had gone down to the basement at half past four. When I looked at my watch again it was ten minutes before six. I could have stayed on and let myself out of the store, but I had been invited to a dinner party and I had to go back first to my room and dress. I jumped up, carefully hid the copy of the Kama Sutra on a dark shelf, and looked at the work in front of me. A little dusting, I thought, would do the job. The cloth-bound books were clean, the leather-bound books were in good condition, and since they were going on sale anyway it was probably not necessary to furbish them. And surely, I argued with myself, it would simply be a waste of time to riffle the books from a library such as this. Quickly I gave them all a light dusting and carried them upstairs to put them out on the sale tables for the morning.
Saturday is a good day in the book business, and the next day we did very well, selling nearly all of the sale books we had on hand, including the new shipment. On the following Monday morning, as I was gathering up the last of the remaining books to pack them away for a future sale, an attractive young matron, whom I had served on Saturday, came into the store. She wore a radiant look and she came toward me quickly, hardly able to keep her smile from breaking into laughter.
"Do you remember the set of Grote you sold me on Saturday?" she asked.
I said that I did indeed. She had bought it for eight dollars and a half, as I had been instructed to mark it, which I thought a very good price.
"Well," she said, flicking her gloves at me playfully, "I am not going to tell you how many I found, but the whole set was interleaved with twenty-dollar bills."