Acorns in His Pocket
A native of Chicago, DONALD CULROSS PEATTIE came East to study botany at Harvard in 1919. Following his graduation he worked for three years in the Department of Agriculture. Then he began the writing which was to make him one of the most widely read naturalists of our day. In his American Trees of the Northern States and A Natural History of Western Trees he has shown a scholarly understanding and a sympathetic affection for those silent sentinels which are our heritage.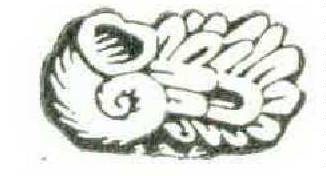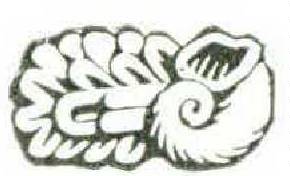 by DONALD CULROSS PEATTIE
1
ON THE highway from London to Winchester I took a byroad that brought me right back into the eighteenth century—to Selborne, a Hampshire village that seems forgotten in its drowsy isolation. Yet its thatched cottages and shady lanes have for more than a century been familiar to thousands who never saw them. For it has been made immortal by one inhabitant — Gilbert White, author of The Natural History of Selborne. This classic has been published in almost 200 editions (not mere reprintings but distinct and sought-after editions). And that breaks the record for any book, excepting Shakespeare's works, originally written in the English tongue.
Your true Selbornian may come from any land and be of almost any persuasion. One need not be a naturalist or learned in letters or even an antiquarian to belong to this far-flung yet intimate fraternity. Thus I found in the parish church (built in 1180) that the visitors' book had been signed by people from all over the earth. They had come, like me, on a pilgrimage to this remote hamlet because they knew Gilbert White as a friend. We know his quiet eyes and kindly face, for his kindliness and tranquillity speak from every page. There under the yew tree at the church door —a yew some 1300 years old and greatest of girth in the world — you half expect to meet him in his oldfangled clerical costume, his short curly wig and knee breeches and buckled shoon. For he is better known now than when he lived — this timeless little naturalist who used to carry acorns around in his pocket and press them into the ground where it seemed to him an oak should grow. Even so did he plant in the minds of thousands, and of thousands yet to come, a new love of Nature and a curiosity about its endlessly unfolding wonders. Reading his serene yet lively record, one becomes aware that each of us has about him a Selborne of his own, a neighborhood that, however commonplace, may reward exploration. It is a truism with scientists that Nature is no less worthy of study for being everyday.
Though author of a future classic, White did not think of himself as a writer, but as an amateur of science, an observer of important trifles. It is often assumed that the real man of science must be indifferent to beauty and wonder. But Gilbert White was one who strolled through his small world with an eye and ear for everything in it, stopping in "Honey Lane" to hear the hedge sparrow sing, or gently to rouse some adder with his walking stick. Yet, having anything but a onetrack mind, he took the whole of science for his province, from the sense of hearing in fishes to the mathematics of the echo. He delved into the "economy" of earthworms in turning over and aerating the soil — which puts him some seventy-five years ahead of Darwin's work on the same subject. In such investigations his methods are basically those of the best science now and always: careful observation, scrupulously and tirelessly recorded. These are not beyond the powers of any of us, once we wake to the wonder of the living world about us.
With all his scientific curiosity and method, White yet loved his garden flowers and an evening of music; he read Latin and Greek not as mental discipline but as poetry and wisdom. In boyhood he roamed the countryside with his brothers, collecting insects, birds' eggs, minerals, and flowers. His meticulously kept account books show that in his salad days he spent freely in squiring young ladies. Yet he never married; perhaps pockmarks on his face put off the girls, or the dullness of the backwater where he lived — and was gathering a future fame.
He was born in 1720, in the roomy old manse near the church, when his grandfather was Vicar of Selborne. And though he went up to college at Oxford — taking his gun and dog with him! — it was to Selborne he returned to pass the rest of his days, in the rambling house called "The Wakes." Although he was ordained in the Church of England in 1747, his devotion was greatest to the natural world, with its endless joys and marvels. To examine it, to try to understand it, and to record its least event was his lifework. For he lived in an age when Nature was dew-fresh to the curious mind, and little that he needed to know could as yet be found in books.
Thus he had to become his own naturalist to discover the cause of a "fall of gossamer" or a "rain of honeydew." If he wanted weather records, he had to keep his own. There were then no birdhanding societies to help him in his pioneering studies of migration. He depended in great part on what letters from a few learned men could tell him.
One of his correspondents was Linnaeus, and the great old Swede twice acknowledged that White had sent, him specimens of birds he had never seen before. More valuable than White's original discoveries were the mass of minute, keen-eyed observations he recorded, over twoscore years, from one pastoral spot. So acute were these that some became starting points for important research by scientists of a later day. And so penetrating were White's reflections on what he noted that they mark the beginning of a coming age of philosophical biology. Even Thoreau owed him much, as one can discover in reading between the lines of that equally provincial genius.
Not that White undertook to be that horrid thing, "educational"; yet his book is the perfect guide to the "do it yourself" naturalist. White puts down anything and everything of interest that comes to his attention, but with a precision and clarity that could not be bettered. "When redstarts shake their tails they move them horizontally, as dogs do when they fawn; the tail of a wagtail, when in motion, bobs up and down like that of a jaded horse. Hedge sparrows have a remarkable flirt with their wings in breeding-time; as soon as frosty mornings come they make a very piping plaintive noise."To see detail so clearly is to remember it always, and to describe it so sharply is to make a small but perfect contribution to science. Yet no terms are used but the language that belongs to us all.
In this he writes as freshly as though he had justcome in from listening to an early blackbird. Readers in other lands who never heard a nightingale or a cuckoo feel the delight of their songs through White's pages. They may never have picked a wild primrose or male orchis, yet they can tell you where these grow in Gilbert White's hanger. Such words as hunger and holt, weald and plestor — common in his day and place — ring for us now with a charm of their own, even before we are clear as to just what they mean. The plestor, it seems, is the village playground; a weald, of course, is wild land; a holt is a grove, and a hanger in White's sense is a hanging wood — that stand of beech trees which still leans out from the steep cliff behind "The Wakes."
2
THERE was as much boy as scientist in White when he shouted into that hanger to find the point, the "centrum phonicum," from which he could get back in echo ten distinct syllables of Latin verse. And lacking children of his own, the bachelor curate kept "The Wakes" wide awake with nephews and nieces — children who flit constantly through his letters. So delightful did they find the endless rounds of picnics and parties which he got up for them that they never wanted to go home. When they were grown, they sent their children in turn to be spoiled by "Uncle Gilbert,"until the total number of young relatives who loved him reached fifty-eight!
Sometimes a youngster went with him on those walks he took over and over, making the same rounds of holt and hanger, learning to know the familiar so well that anything odd at once stood out as sharply as a new face in his congregation. For this reason White was the first to discover a new species of mammal, the tiny secretive harvest mouse which neither naturalists nor farmers had ever distinguished. Of these little animals, so long unnoticed, he made many and exact, observations. "I measured them; and found that, from nose to tail, they were just, two inches long. Two of them, in a scale, weighed down just one copper hall-penny, which is about the third of an ounce avoirdupois; so that I suppose they are the smallest quadrupeds in this island."How neat such notes are, and how, brick upon tiny brick, they pile up a really impressive structure of knowledge!
Back in his study looking out on the prim garden, White often dictated his observations while a favorite nephew wielded the quill, for despite his notable patience the parson-naturalist found penmanship a drudgery. Much of his writing is in the form of letters, and those about birds addressed to his friend Thomas Pennant told that famous ornithologist a hundred things unknown to him, and thus vastly enriched his publications. No observation was too trifling to impart. "Swans turn white the second year, and breed the third.""The young of the barn-owl are not easily raised, as they want a constant supply of fresh mice; whereas the young of the brown owl will eat indiscriminately all that is brought." "The grasshopper-lark began his sibilous note in my fields last Saturday. Nothing can be more amusing than the whisper of this little bird, which seems to be close by though at a hundred yards distance, and when close at your ear is scarce any louder than when a great way off. Had I not been a little acquainted with insects, and known that the grasshopper kind is not yet hatched, I should have hardly believed but that it had been ocusta whispering in the bushes. The country people laugh when you tell them that it is the note of a bird."
So, for fifty years, in letters, poetry, and diaries, he gathered the substance of the book he did not know he was writing. Only the prodding of friends made him pull his manuscript together for publication. Awaiting its appearance, he felt "in no small squeeze, like a schoolboy who has done some mischief and doesn't know whether he is to be flogged for it or not."
In 1789 it appeared at last, with quaint illustrations paid for by his affectionate brothers. Its reception was quietly handsome, and its popularity slowly spread. In two years White was pleased to write: "My book is gone to Madras, and several to France, and one copy is going to China with Lord Macartney [first British Ambassador there] but whether some Mandareen will read it, I know not."
He would be astounded to know that in the years since it was launched this secular bible of Nature has never gone out of print, averaging more than one edition a year. There are pocket editions, foreign editions, naturalist's editions arranged by subject: for a first edition, collectors outbid each other fiercely. My own favorite is a 1906 edition, delightfully illustrated by Edmund New. Whichever you may possess, it is apt to become a favorite book, one to keep on a bedside table for a soothing and refreshing "dip."For White never stays on a subject for more than a few paragraphs, so that our attention does not flag. He shifts pleasantly from discussing the musical pitch of an owl's hoot to the habits of an ancient tortoise. One moment he is talking about the language of gypsies, the next about a cat that suckled a hare, and always he returns, like the swallows returning in spring, to his favorite subject, the life history of these roving yet home-loving birds.
In all this easy but accurate writing, he shows himself a pioneer in the popularization of Nature, For, until his day, books on that subject were apt to be in the scholarly Latin which White read easily, or were stuffed full of superstitious folk tales. While wrote of what he saw, in the speech of his times, making it all easy for us. And though his book was published during an era of ferment, when the French Revolution was raging, no mention of human troubles disturbs its pages. To him, "the smallest sparrow's song is louder than the drums."
After his book came out, only four years of life remained to White. In these his sense of hearing began to fail, so that he considered himself only "half a naturalist."He who had been able to distinguish the different kinds of crickets by their high-pitched chirps could not even hear bird song clearly. But country neighbors still brought him nests and insects, minerals and wild flowers. And he still discharged faithfully his clerical duties; he read the burial service over an old parishioner sixteen days before his own death.
Gilbert White was carried to his grave near the church, as he had asked to be, by six workmen of his parish. No crushing marble slab lies over him: the mound sleeps open to the sun and rain. The simple headstone does not even bear his name — only, as he wished, Ins initials, "G.W."
Selborne is not greatly changed, I think; at "The Wakes" the fieldfares still run upon the lawn, as robins do on an American front yard. In 1954 the London Times launched an appeal to buy the old house as a memorial to White. Contributions came in from all over the world —from California, New York, Iran, the Falkland Islands, Malaya, Uganda, Kenya, Sweden, and many another distant spot, not to mention two guineas from " Mess 22, H.M.S. Gambia." So "The Wakes" is safe for the memory of "the father of English Natural History."But Gilbert White is more than that; he is the master of the significant trifle and of a style that, though antique, transcends the quaint by its smiling sincerity". And to an Old Selbornian (though born, as I was, on East Erie Street, Chicago!) he is forever England.