Beaumont and Fletcher
When JOHN MASEFOELD, who has been poet laureate oj England since
by JOHN MASEFIELD
1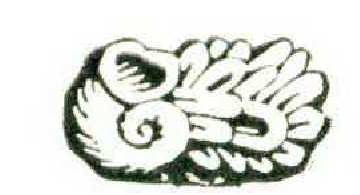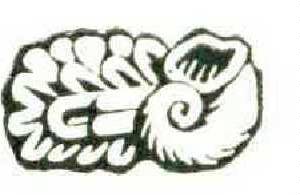 THOUGH they are often mentioned, and have been reprinted more than once during the present century, the plays of Beaumont and Fletcher are not well known, and are very seldom played. The reader, as a rule, makes little effort to disentangle the work of one from that of his fellow, and is moreover prone to accept the comment of Pope (written from the hearsay of hearsay) that Beaumont's share was to correct the extravagance of his friend. Plus acceptance leaves many readers with the vague impression that Beaumont was but a critic who passed his time expunging Fletchers sprightlier sallies.
Not many general readers enjoy reading poetical plays, or have the faculty of mind, the aptitude or training, for judging such work. The theatre cannot, or does not often, produce even the best of them. Children sometimes play scenes from one play: undergraduates sometimes produce a single play. Perhaps few living men have seen seven of the plays performed, even in a long life; has any living man seen ten? Still, some lovers of poetry in every generation see the importance of the two poets and try to know more of both. These discover at once that Beaumont died early, and that many plays attributed to the partnership cannot have been touched by him. In those in which he surely shared, his part is often more surmised than certain, as a flavor or essence: there is a grace, a quality, a distinction, in some scenes and plays, a certain nobleness in the conception. Perhaps it is always this rare spirit that we call Beaumont. And yet there are letters in verse, much liked by his time and certainly written by Beaumont, in which this high personal quality of soul is not of the essence of the work. The quality or distinction above mentioned may quite well be due to Fletcher; but was it not really due to the happy fusion of two minds that were only at their very best together;
Those who seek the reality of John Fletcher find him readily. A number of the plays in the two folios must be by him alone; his special gaietics and graces shine out in many plays. As it has fallen, the play Henry VIII on which he worked with Shakespeare is a most popular play, and certain famous scenes by him in it are still deeply loved, though those who love them best seldom suspect that they are not by Shakespeare.
Of the lives of both men we know a little. Francis Beaumont was the younger man, and died nine years before his friend. He was the third son of Francis Beaumont, one of the Justices of the Common Pleas, a member of a distinguished family, owning property at Grace-Dieu (the "forlorn Gracc-Dieu" of Wordsworth's sonnet) in Leicestershire. It is thought that he was born between 1583 and 1586. He was sent (with his two elder brothers) to one of the old academical halls in Oxford in the winter of 1596-1597, and was entered at the Inner Temple, in London, as a law student in November, 1600.
John Fletcher was the son of Dr. Richard Fletcher, and was born in December, 1579, at Rye in Sussex, where his father was then the minister. When he was about four years old, his father was made Dean of Peterborough, in which office it fell to him to attend Queen Alary Stuart at her death. Later, Richard Fletcher was made successively Bishop of Bristol, of Worcester, and of London, with swift translations that impoverished him. He died very suddenly in June, 1596, leaving "8 poore children, whereof divers (were) very yong,"and a good deal of debt. John, one of the elder children, had gone (it is supposed) at the age of about twelve to a college in Cambridge for some unknown space of time. What he did in his youth and young manhood, and how the stricken family fared after the father's death, we do not know. That John had an easy youth is unlikely. He must have found means of study and possibly means of travel. Whatever he did, he became, in the doing, an exquisite poet. By about the year 1606, he was seemingly living in London, already a friend of Francis Beaumont, and like his friend a devoted admirer of Ben Jonson. Though both men were ardent believers in Ben Jonson, both knew exceedingly well and were much influenced by the work of Shakespeare; few have ever known him better.
In 1607, both young poets wrote commendatory verses to the printed book of Ben Jonson's play Voipone. One judges that at this time Fletcher was less regarded, or less certain of his powers, than his friend.
Together they began to write for the theatre, knowing little of the craft but sharing an intense appreciation of Jonson's stage methods and following his painful technique to disappointment and disaster. Among the works that came to grief was the exquisite poem, The Faithful Shepherdess, written by John Fletcher alone. This (one must suppose) was stopped by the audience. A fate hardly less grim fell upon one or two other dilatory plays written by the two men together; but both within and without the theatre they had roused in hearers and readers ihe expectation of better things. Both poets had enough support and encouragement from thinking men to keep them in the art. Within five years of their writing in praise of Volpone, their work as partners and collaborators in romantic plays had won great successes at the Globe Theatre and at the Court of King James I.
After Beaumont married (about 1613), Fletcher collaborated with Shakespeare in the plays Henry VIII and The Two Noble Kinsmen; possibly also in a third play, the now lost Gardenia.
Beaumont died in March, 1616, and was buried in Westminster Abbey, in a part of the Poets' Corner. After Beaumont's death, Fletcher continued to write for the theatre, sometimes alone, often with Philip Massinger, and sometimes with other poets, doing in the nine years remaining to him a great body of work, which won him much fame and made him the leading playwright of the time. We do not know if he ever married. He died in Southwark, near the Globe Theatre, in a great epidemic of plague, and was buried near the parish church of St. Saviour's on the twenty-ninth of August, 1625. As the grave was not marked, it is likely that he was buried with many others in a plague pit.
John Aubrey, gathering gossip about eminent people, sets down this concerning Fletcher's death, in a note not dated:
In the great plague, 1625, a Knight of Norfolk or Suffolk, invited him into the country. H stayed but to make himself a suit of clothes, and while it was making, fell sick of the plague and died. This I had from his tailor, who is now a very old man, and Clerk of St. Mary Overy's.
This is all that Aubrey tells, or that has survived. Surely the tailor could have told more, could have given Fletcher's approximate measurements, added a word or two about him — his taste in dress, favorite colors, last words. Perhaps professional secrecy forbade, or perhaps the very old man resented the questioning. What if he had once been Shakespeare's tailor, had served most of the poets, and had made costumes for the Globe? What if he had dressed the first: Macbeth?
2
BOTH poets received much praise from the poets of the time. Some take the view that Beaumont, of the two, was the controlling and directing spirit (the gun and the aimer), Fletcher the compelling spirit and wit (the powder and ball). Most of them write as though, to them, Fletcher were the master figure. Robert Herrick, for instance, writes of the whole folio as "Master Fletcher's Incomparable Plays ; and G. Hills, another praiser, calls Fletcher "the King of Poets."At the time of the publication Beaumont had been dead for over thirty years, and few of those writing could have known him with any intimacy. Possibly Beaumont was ever somewhat remote and aloof, not very easy to know. The swiftness of communication lay with Fletcher.
Poetry is a work of intellectual and spiritual power. It would be well if all would begin by admitting that both poets had this power in a very lofty unusual degree: they are among our ten best poets, whether for skill, invention, or range. Long study of their work suggests that Beaumont had the more logical mind, the greater fastidiousness, the more searching intelligence in matters of character, the more formal theory of verse, and a much greater pleasure in the perversities of the poetry then most esteemed. One would say of Beaumont that he was a poet of labor, who toiled and slowly achieved; who built up bit by bit; who had lived a life of distinction among clever men holding position and wielding power; who did not gladly relinquish work to the skills or tricks of actors and the judgment of a mob. Fletcher, one perceives, was ever a poet of power, with a lyrical impulse, impassioned, tender, or cheerful, as the theme demanded. He had moved much among men of distinction, but held no place among men of position and power. He had been much (one would suppose) where life is more fluid than stationary — among younger sons, on the roads, and perhaps in ships, though keeping ever certain standards to which he had been born, certain exquisite instincts that gave him without effort the possession of all a character or all a scene, especially if the one were hurl or the other merry. Most of his writing must have been done with ease, or great ease; it is of the abundance of genius.
'I'ho gifts of each man complomontoti the gills of the other: each was remarkable; together they were the wonders of their time.
They are. the wonders oi later times also: there is no such pair of friends elsewhere in literary history with the possible exception of Gilbert and Sullivan. Beaumont and Fletcher were writing plays together for about six to nine years, during which time they produced some fifteen plays.
3
OF THE work that they did together, most esteem the romantic tragedies Philaster and The Maids Tragedy, the grave and glorious play A King and No King, and the delightful comedy The Scornful Lady. Of the work done by Fletcher alone, all poets praise The Faithful Shepherdess, and few could fail to praise The Elder Brother, Beggars Bush, The Mad Lover, and Rule a Wife and Have a Wife. Here are nine plays, each one worth revival, each lively, touched or instinct with beauty. Let us briefly consider some of these plays, beginning with Philaster.
The plot is intricate and possibly the invention of the two poets. An evil, usurping king plans to marry his innocent daughter to a Spanish prince of bad character. Her heart has already been given to Philaster, the rightful heir to the crown, who sends to her His page Bellario. Bellario is really a girl, in love with Philaster, who has disguised herself as a page in order to enter his service. Calumny soon declares that the young page lives in adultery with the princess. Believing this, Philaster in his rage wounds both the princess and Bellario. A popular rising makes the usurper accept Philaster as his heir and drive away the Spanish prince; all the wounds are healed, Philaster and the princess are reconciled, and the play ends happily.
The play is deservedly famous for the power of many scenes and the beauty of many speeches. Philaster's defiance of the Spaniard, in Act I, is masterly. Some of the verse is exquisite, and proverbial, like "Sweet as Arabian winds when fruits are ripe," and the famous speech of Bellario:
Philaster
O, but thou dost not know
What 'tis to die.
Bellario
Yes, I do know, my lord:
'Tis less than to be born; a lasting sleep:
A quiet resting from all jealousy,
A thing we all pursue; I know, besides,
It is but giving over of a game
That must be lost.
The loveliest tiling in the play is the outcry from Arethusa, the princess:
Peace guide thee! Thou hast overthrown me once;
Yet, if I had another Troy to lose,
Thou, or another villain with thy looks
, Might talk me out of it, and send me naked.
My hair dislievell'd, through the fiery streets.
In all the above quotations, exquisite genius utters with impersonal perfection. We can only say that the two minds were working in complete accord. Later in the play, there appears, with much effect, and perhaps for the first time, a happy, inelegant, redundant eleven-syllabled line that seems to be Fleleher's own. He was to use it later in many plays, for pathos and for fun. Here it is used by a stage crowd to put the fear of death into the villain:
The Captain
And with this swashing blow (do you see, sweet prince?)
I could hock your grace, and hang you up crosslegg'd
Like a hare at a poulter's, and do this with this wiper.
Pharamond
You will not see me murder'd, wicked villains?
First Citizen
Yes, indeed, will we, sir; we have not seen one For a great while.
The Maid's Tragedy, for years a favorite play in England, opens with masterly power, displaying a cruel, forceful, lustful, despotic king whose intolerable tyranny breaks hearts and brings about his death. The poetry and passion fade towards the end into variety of theatrical skill. To this generation it is less moving than the play that followed it, A King and No King, which is another study of an arbitrary king, this time with a conscience. This king, Arbaees, returns from the wars after long absence, sees his sister, Panthea, whom he has not seen since she was a child, and seeing the wonder that she has become, Is at once overcome by a madness of love for her. This love is returned by her; both are tempted to incest, both are in anguish at the cruelty of such temptation, and both revolt from any such wickedness. As Shelley wrote: "Incest is a highly poetical circumstance."
Suddenly, it is shown that Arbaees is not Panthen's brother, nor the rightful king. Panthea is queen in her own right, and the pair are free to marry. The revelation (a line example of a Jacobean stage story) conies with an effect like that of Nature herself bestowing blessing. The play ends with a cry of joy:
Come, every one
That takes delight in goodness, help to sing
Loud thanks for me, that I am proved no King!
These three romantic plays are the most noteworthy of those done by the two poets working together.
Of the comedies they wrote, The Scornful Lady is the best. A man in love, scorned by his adored one, pretends to go abroad, leaves his house in charge of his younger brother, a prodigal and the friend of prodigals, and tries by absence, by the false news of his death, and by other means to wring the scorner's heart. Being a shrewd lady, she is not easily deceived, but is at last led to believe that he plans to marry another; she then is married to him. Later in life, in two or three good comedies, Fletcher used some of these materials better, but he did nothing more merry than the scenes of the household as run by the prodigal.
4
OF THE work done by Fletcher alone, The Faithful Shepherdess, "a pastoral tragi-comedy," is the most wonderful. It is a lovely poem, and after its rejection as a play was called a "murdered poem." This it is not: it has survived. Poetry is not easily killed. The Faithful Shepherdess is defective as a play. It is more a succession of appearances than an involvement of passions, and more than usually slow in beginning. It is likely that the London theatregoers stopped it with riot before it had really begun. Fletcher says that the audience "began to be angry." Possibly they were not allowed to become angrier, for that audience could be dangerous; it is likely that the management turned on a low comedian and a dancer, added a song or two, and then put on some other of the many plays in the company's repertory.
After this disastrous first performance, the play seems to have lain unacted until some years after Fletcher's death. Then on Twelfth Night, 1633, it was produced before the King at Somerset House, with costumes given by the Queen, scenery by Inigo Jones, and a choric dialogue by Sir William Davenant as a prologue. The production was in the care of Mr, Joseph Taylor, whose voice, fine presence, and admirable skill as an actor had served Fletcher delightfully in many plays. We do not know what he did to condense the beginning and the end, nor what enchantments of voice and music were used; no doubt all the best that that fruitful time could afford. As Shakerley Marmion, a clever poet and playwright, wrote, Taylor made the play a "fitting spectacle for Majesty." Care and the arts can always do this, and those who see will remember until they die. Let us hope that care and the arts may some day have this in mind. The effect of the poem upon Shakespeare, Browne, Milton, and Keats, to mention a few poets who have loved it, was profound.
The enchanting creation, the little Satyr, speaks some charming verses. If (as it. would seem) he owes a little to Puck, it is just possible that Ariel owes something to him.
Beggar's Bush, a romantic comedy, was acted before the Court at Christmas time in 1622. It is surely one of the best plays ever made. As Shakespeare wrote of another piece, "Tis a. very excellent piece of work. Would t were done." But at present that is too much to hope; it is not done. The plot is somewhat intricate, but may be stated simply thus: that wickedness is, for the moment, in apparent triumph, and virtue forced to hide. True love, at the same time, is not sailing in easy water; and wickedness is on the trail of virtue and of true love, meaning no good to either. But between wickedness and virtue there is a community of beggars, who have chosen that middle way as suited to their genius or as safer in that troubled time. This invention of the community of beggars is most happy. By its means, wickedness is foiled in the moment of complete success, the lost thing is found, the stolen thing is restored, and true love is rewarded. The beggars, having completed this action, hold a ritual meeting at which they pledge themselves to emigrate, so that they may continue their pranks elsewhere.
Every part in this play gives an unusual chance to an actor. The lyrics are not always seemly, but so linked with characters that they are irresistible. From their fullness of the zest of life, the mind of Fletcher could turn to depths of feeling.
Florez
To-morrow, Clause, to-morrow, which must come,
In prison thou shall find me poor and broken . .
Now, what sayst thou?
Clause (Gerrard)
I say you should not shrink; for he that gave ye
Can give you more; his power can bring ye off, sir;
When friends and all forsake ye, yet he sees you.
Florez
There's all my hope.
Clause (Gerrard)
Hope still, sir.
Sooner or later, old beauties are rediscovered, and old gaieties found to add to present gladness. Beaumont and Fletcher will be re-presented and made again welcome, no doubt; but there is no sign at present.
"Present time hath present laughter," but possibly less laughter than taxation, and less gladness than threat of horror. Our greater poets, of whom these friends were two, found images in an eternal world, where there is ever that sunlight in which exaction and horror die.