IN ENGLAND there was once a gold coin called the guinea. Its value was twenty-one shillings ($3), or just over a pound. The coin has disappeared, but the word has remained. The guinea is, in fact, the fashionable unit of currency. It is used to indicate the price of such luxuries as mink coats, Canaletto views of Venice, and laryngologists'consultations. The rents of flats and houses are generally measured in guineas, too. In some cases this is a matter of fashion, but more often it is a crafty way of adding 5 per cent to the price in pounds. Guineas may be a fashionable currency, but much of the property for which they are paid out (in advance, by the week or by the month) is far from fashionable.
Since the end of the war there has been a boom in property rent ing, especially in London, whose war damage still shows in unsightly gaps. The difficulties against which foreigners protest when looking for accommodation are the same difficulties that Englishmen have come to take for granted. Americans sometimes get the mistaken impression that they are being discriminated against when they look for somewhere to live or stay. It is true that the occasional English landlord has had American military personnel putting their feet up on his Chippendale tables or st ubbing out their cigarettes on his Wilton carpets. American children, too, have left bitter memories — as well as more tangible evidence of destruction — in a very few English homes. "Can you imagine it!" an agent said to me. "An American child in one of our flats was given a knife by his parents for his fifth birthday. You should have seen the furniture — or what was left of it."
Americans have the advantage that they can often afford to pay rents which English people would find too dear, because t he exchange rate makes prices that seem high to Englishmen seem low to Americans. In the past, however, it has often been not the Americans but the English who have taken advantage of the dollar's high purchasing power, by charging exorbitant rents. But such "exploitation of the capitalist" is ceasing.
The only instance in which Americans are — quite reasona bly—charged a higher rent than usual is the short let of a few months, when t he landlord has to be compensated for the inconvenience of soon having to find another tenant and for the loss of rent between tenancies. English people would likewise be charged a higher rent for a short let.
The weekly rent of a small flat in London or of a cottage in the country may be as low as five guineas ($15) a week, but property at this price can be a nerve-racking ordeal to live in. Full central heating is a rarity, save in blocks of service flats. Refrigerators are very often lacking. Hot water may dribble, slowly and tepidly, from a rusty Victorian geyser. And there is no telling what malodorous vapors the drains may emit. It is worth paying a higher rent to avoid such trials, especially if one is on holiday. But, in this seller's market, rents leap way ahead of real value, and in London a high rent signifies, not necessarily a good state of repair, but a high-class postal district. In S.W. 1, 3, 5, and 7, or W. 1, 2, 8, and 11 — the few residential part s of London that combine good social with good geographical standing — any hovel is both dearly sought and dearly bought.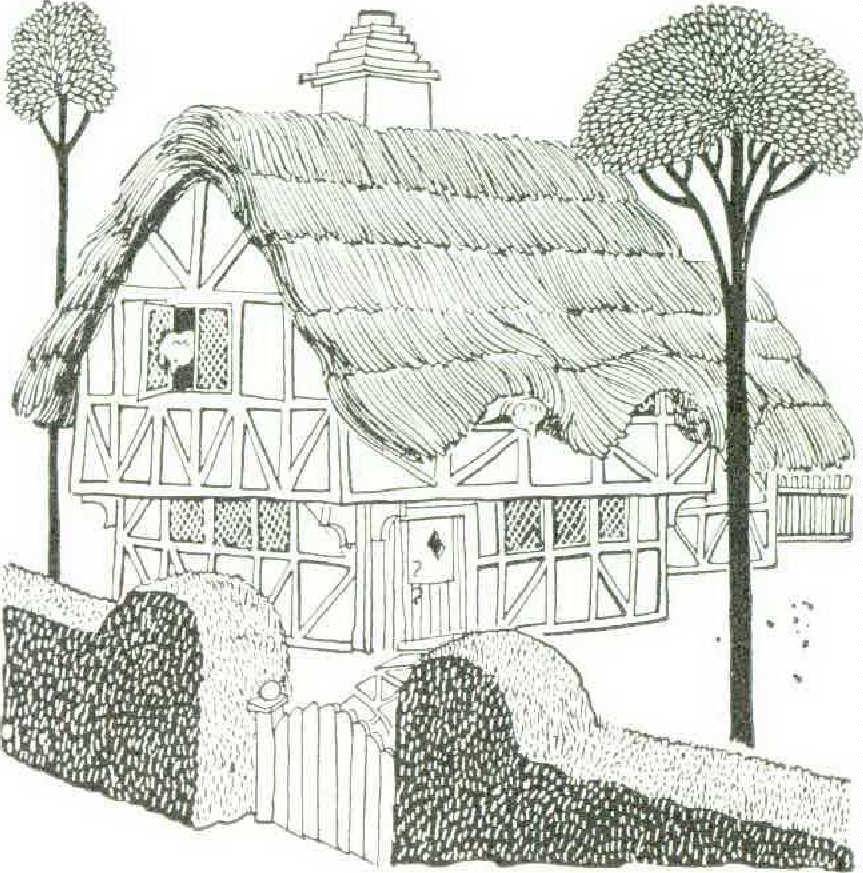 The run on property to let in London has produced a mushroom growth of estate agents who offer temptingly to fix you up with just what you want in the twinkling of an eye on payment either of an initial fee or of an extra week's rent if they are successful. All such are best avoided. Reputable agents do not charge the tenant a penny; their 7½ per cent commission from the landlord is reward enough for them. Repu table a gents who deal in furnished lettings are recommended by the Chartered Auctioneers' and Estate Agents' Institute, 29 Lincoln's Inn Fields, London, W.C. 1, which has members in the provinces as well as in London (though the better provincial properties are often handled by London agents).
English estat e agents are most helpful, but Americans are liable to be impatient of the red tape in which they discreetly entangle their clients. When they find anyone a house or a flat, they ask for two references, one from a banker and the other a personal one, to show to the landlord. An American visitor can easily give the name of the English bank that he is temporarily using, but if he cannot quote the name of an English friend, some landlords will call off the deal, if only because they may have to show their tenants' references to a superior landlord. Then a legal agreement must be signed by both landlord and tenant, and stamp duty paid on it. t Finally, an inventory of the furniture, 1 checked by representatives of both parties at the cost of a few guineas, is usually insisted upon.
The greatest disadvantage that faces American visitors to England is that they often want to rent a property for only a few months. This rules out a large number of offers which specify that the tenant must stay for at least a year. But this disadvantage can be turned to advant age by finding English owners who are leaving their country houses for the London Season in May, June, and early July, or halving their London residences for the country or abroad in the later part of the summer. Sometimes they will ask their estate agents to find a temporary tenant, but as often as not they will advertise in the press. They advertise in the papers that they read — the papers of the property-owning classes. These are the Times and the Daily Telegraph and, among the magazines, Country Life. The Personal column on the front page of the Times is often more useful than the Furnished Accommodation columns, especially as its advertisers are sometimes prepared to skip the red tape; but both should be consulted. For example, half an Elizubethan manor house in Sussex (one hour's drive from London) was offered under "Furnished Country Properties" on the back page of the Times of June 11, 1955, for a short or long let. The Personal column of June 13, 1955, offered a luxury flat in central London for three months from June 21 for twelve guineas ($36) a week, with the option of taking on a maid. But such advertisements appear up to three months before the property is vacant ; so it is advisable for American visitors to start taking English newspapers well before their trip.
It requires considerable luck to rent a flat or a house in the normal way for less than three months. Whoever wishes to avoid a hotel for a stay of a few weeks turns naturally to one of the forbidding blocks of service flats which disfigure the London landscape. Their names and addresses can be got from the British Travel and Holidays Association or by looking up "Flats — Residential" in the professional telephone directory. Some of these are cheap for the luxurious facilities that they offer, but have long waiting lists. Others, easier to get into, have rents going up to thirty guineas ($90) weekly. The greater expense is often the only thing that dist inguishes them from hotels, as the rooms are tiny and the frequent absence of a proper kitchen is meant as an inducement to eat out.
One block of service flats offers thermostatically controlled central heating, shopping arcade, valet and maid service, swimming pool, and aeratone therapeutic bath. An American visitor in such surroundings might well have an uneasy feeling that he had never left home. The Elizabethan manor house might lack such comforts, but it would be hard to find anything more essentially English; except, perhaps, the copy of the Times in which it was advertised.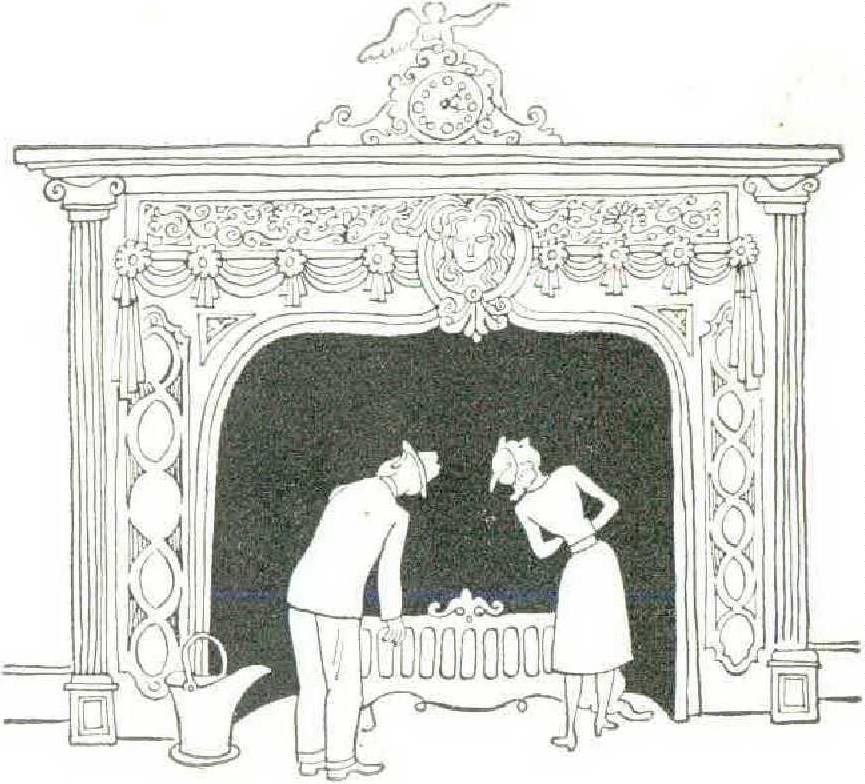 LOTUS McINTOSH