Dream of Liverpool, England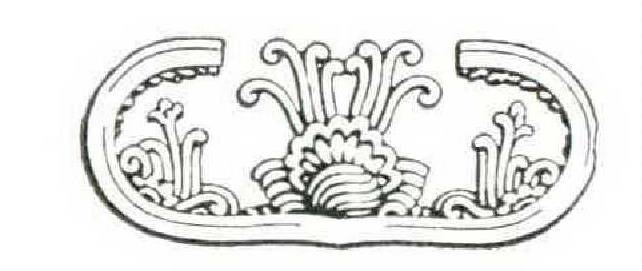 by MARGARET McGOVERN
ANYTHING shining could transfix my eyes
When I was very young, and not too wise:
Fire on the hearth, brass tongs, old silver trays,
Moon gilded chimney pots, the starry rays
Around the gaslit lamps of Liverpool,
Dust motes dancing in a ray of sun:
Millions of worlds, myself the smallest one,
Although I still belonged to Liverpool,
Still pools of water: where a child could fall
Down skies so blue and paradisical,
After the clear spring rains of Liverpool,
White hawthorn lanes toward Bootle: little streams
Hurrying to sea, the April showers and gleams
Dowering the great canal of Liverpool.
Summers at Seacombe: heavenly golden sand
Castles to last forever in a land
Forever afternoon, one high-winged wave,
The ancient coin I once found in a cave
When I was seven years old in Liverpool.
September gales: thunder and lightning flashing,
Street gutters white with foamy currents smashing
The paper ships, wild children running after,
Their limbs and voices O so bright with laughter!
Storming the seaborne streets of Liverpool.
November: bringing flaming trees and suns
And royal dusks, the hands of priests and nuns
Praying at altars for the souls' dim ember
To love past death — when all I could remember
Was how I loved God who made Liverpool.
The Royal Court Theatre lit at Christmastime
Year after year in radiant pantomime:
The Sleeping Beauty, Whittington and his bells,
Jack slaying giants as the spotlight dwells
On once upon a time in Liverpool.
The holly leaves around the picture frames,
Kitchener and Sir Bindon Blood, blue flames
Ringing the huge plum pudding, glorioles games
Played on the kitchen hearths of Liverpool.
The rosy lantern glimmering in the hall,
Mistletoe hung: Aunts going to a ball
Satined and laced, their faces strong and free,
Some with blue eyes, others like mist at sea
Or the gray-green River Mersey of Liverpool.
The stout brass beer taps at The Silver Queen,
Where sailors stopped to drink away their spleen
And sing: we always sang in Liverpool.
Along the sea front: miles of spars and steeples,
The far, mysterious smiles of foreign peoples
Thronging the dockyard roads of Liverpool.
New Brighton Tower soaring above the night:
A guardian princess wearing flowers of light
Upon her head, shining on Liverpool.
The wharves of Liverpool: the morning skits,
Sun and salt winds kissing the lips and eyes,
The amber most divine of fish and chips:
These were all mine, and most of all — The Ships!