The Off Months in England
THERE is no such thing as an off season in Britain. The phrase, with its undertones of the unfashionable and the "not quite nice," is frowned on by the British Travel Association and others whose business it is to lure foreigners over here all the year round. We offer, instead, a Thrift Season. The Thrift Season has been fixed by the transportation companies to run from November 1st. through March 31st: so that another name for it, among the brutallyminded, could be Winter.
The touring season proper, when hotels are full and prices reach a maximum, runs from May through September. July is the absolute peak for foreign visitors; in August and September ihe British themselves emerge from their homes and greatly complicate the accommodation problem.
There remain two months, the semithrifty, off-and-on months of April and Oclober, to which no special seasonal title seems to have been given. They have, as I hope to show, peculiar advantages and attractions for visitors.
For a family, or any mixed party, Britain in winter seems to me to mean London. In London, thrift is not a seasonal, or non-seasonal, benefit. It is an art that can be exercised, with very little loss of pleasure, summer and winter alike. It is perhaps worth saving that the big hotels like the Savoy, the Dorchester, or Grosvenor House are not the only places lit for Americans to live in. There are plenty of smaller hotels in the West End or near it (Fleming's, the Goring, Grosvenor Court, the Howard, the Royal Court, the Rubens to pick a few at random) where a man may sleep and eat breakfast and even have a bath in perfect comfort at $4.00 to $6.00 a day. The problem for Americans is that, with the dollar where it is, everything over here seems reasonably priced. Finding good food in pleasant surroundings and at what we call reasonable prices is a matter of asking an English friend for advice; or buying some helpful book, such as the recently published London and the British Isles, by "Bon Viveur."
Let's see what, inducements there are that might apply to, say, a couple of American men having a look-round over here in November or March. An all-male party could make a good thing of the liberty of action that the off season affords. Long evenings are no great problem when you can sit by the fire in the bar of the "Crown at Chiddingfold, or the "Old Swan" at Minster Lovell, and swap beer and conversation with the natives.
The first step, I think, is to hire a "drive-yourself" car — and here the thrift motif makes a momentary reappearance. The brochure I have in front of me shows that a six-cylinder car at Unlimited Mileage Rates can be hired for $44.80 a week from November to March, against the $70 of June to August. Twenty-five dollars will buy you a thousand miles of gas, so that for an all-in car expenditure of about $70 you can go to the ends of Britain and back. We are always glad, in our objectionable way, to stress the fact that we are a tiny country.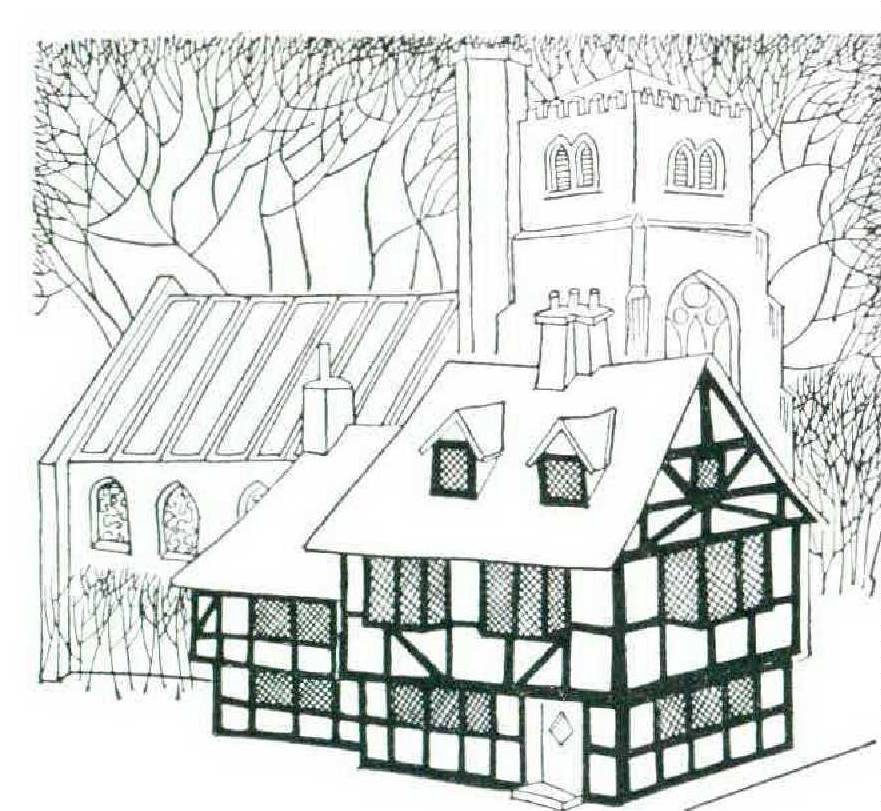 It is no use pretending that the English countryside is at its best in winter, though it has its charm. But the roads are less encumbered, and the inns more welcoming. Many additional consolations occur to me. We British are better, on the whole, at cold weather than at warm, having had perhaps more practice at it. We build good log fires. The temperature of our beer is right for days with a little bite in them. Great English institutions like steakand-kidney pie, apple dumplings, and buttered crumpets come into their own. Too, the visitor is secure from pressing invitations to go and watch a cricket match.
The strongest of all arguments for avoiding the touring season proper, wherever you are going, lies in the achievement of what may be called the four freedoms of travel — freedom from crowds, freedom of choice, freedom from planning, and freedom of movement. To many tourists it is bearable, indeed it is preferable, to be herded about, to be told what to look at and when, to have a firm schedule ("Friday at Oxford, dear, and then the two nights at Stratford; the man said so"), to proceed resolutely to Edinburgh in a sleeper booked six months ahead.
But to others, the essence of a holiday is to do what you like when you like it, to make few plans, to move from place to place and stay a day or a fortnight as you feel inclined, to mooch about cathedrals alone or in chosen company rather than with fifty compatriots.
Such a leisurely vacation is not impossible in England at any time of the year; but in winter it is easy. Apart from London — where booking ahead is always helpful—the country is yours.
April or October?
The months of April and October are the pick of the year, offering the best of both worlds. Freedom of choice and movement is not, except at the Easter weekend, seriously imperiled. The days are long enough, and the weather can be glorious; October indeed is our most dependably serene month. In late April when the new leaves are at their freshest green and not yet grown enough to hide the bone-structure of the troes, England has a beauty I would not trade for all the high midsummer pomps. The colors of October are famed enough to need no additional clichés from me. Thrift, it is true, is at a discount. The air and sea rates are back to normal, and many hotels (though not all) include April or October in the "season," or adopt an in-between rate. Still, country hotel rates are reasonable enough; and the car-hire figure, I notice, though higher than in the winter, remains throughout April, May, September, and October an appreciable $14 a week below the full summer charge.
The Welsh countryside
These two off-and-on months are pre-eminently the months for getting out into the country. In April I would take the road for Worcester and the Welsh border, seeking a headquarters in Herefordshire or thereabouts. Perhaps the Royal Hotel at Symonds Vat on the river Wye (about $6.00 a day, including meals) would be right, or the ancient halftimbered Feathers at Ludlow (much the same price, but with no salmon river on the doorstep). This is a perfect area for an early spring visit.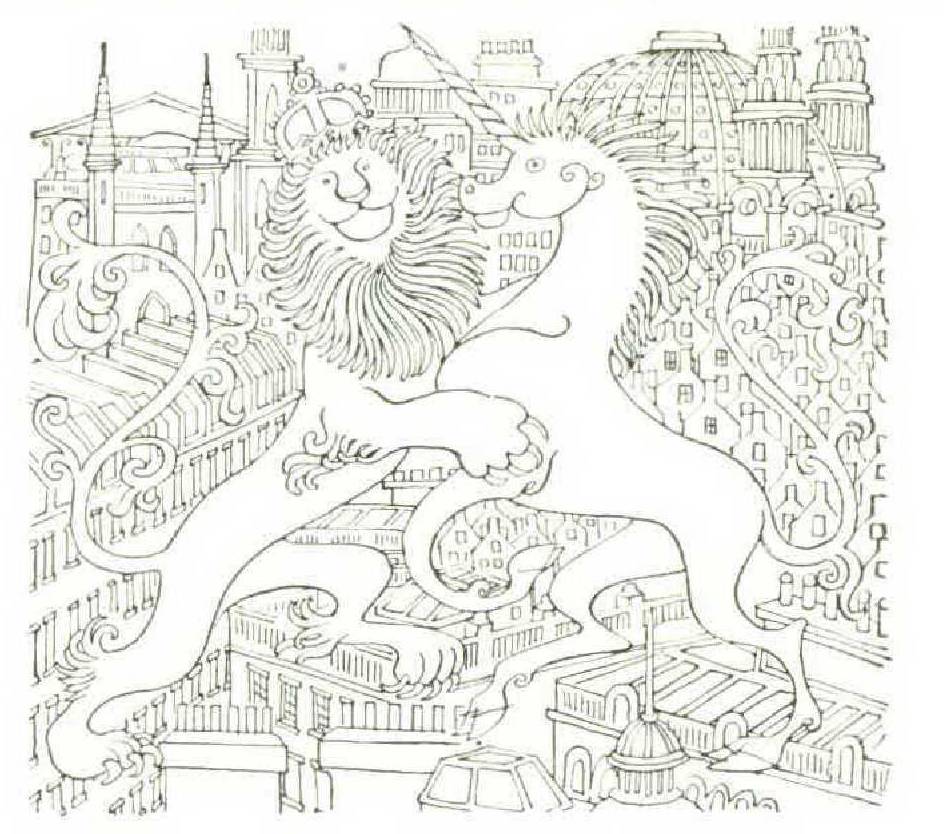 The Wye valley, deep and wooded, is superb; the Welsh mountains are adjacent. Castles lie all about on these Marches, at Chepstow and Goodrich, Hereford and Ludlow, Raglan and Stokesay; and the great cathedrals of Gloucester, Worcester, and Hereford are within easy reach.
I could suggest other districts: the Weald of Kent (where the famed "Leicester Arms" at Penshurst will look after you for a week for around $35), or the Sussex Downs ($4 for a night and breakfast at "Shelleys," in Lewes).
But the whole point of coming in April is to roam freely about and make your own choice, to be able to stop at an inn because you like the look of it and move on quickly if it proves a whiled sepulchre.
Scottish hotels
In October the West Coast of Scotland has better weather and greater beauty than any other part of Britain. Sea and land, inlet and island, loch and mountain, merge and marry under a pale blue sky in a gentle kaleidoscope.
Some Scottish hotels are very very good, but they need to be known and marked down. Seek advice from the natives and telephone ahead from hotel to hotel as you go. A Scotsman's opinion will be worth more than mine; and he will be just the man, whether you wish it or not, to guide you in the matter of thrift.
London, then, in winter, for the family; almost anywhere for anyone in April; and Scotland in October. We could talk the thing over in more detail when you all come to Oxford, as usual, in July.
H. F. ELMS