ATLANTIC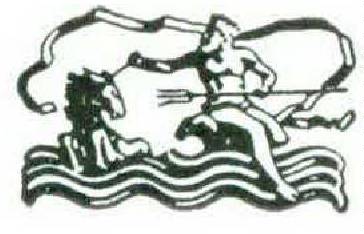 November 1955
on the World today

A LITTLE over a year ago the Reynolds Aluminum Company came up with what seemed like a good idea at the time. The company wanted to expand into the production of primary aluminum. It wanted to do so in the northwestern United States, but there is a big power shortage in that part of the country. The Columbia River, whose power made the state of Washington's atomic energy program possible, has several unused power sites across the Canadian border in British Columbia.
"Why not," wondered the Reynolds company, "go up into Canada, throw a dam across the Columbia, and back the river up into a lake 50 miles long? Then we could install a generating plant and transmit the power down to Washington."
They started to pursue what looked like a very simple proposal. A number of things happened. The Reynolds company took its idea to Premier W. A. C. Bennett of British Columbia. It was proposed that Reynolds pay British Columbia a generous rental for the power site and sell it some of the new power at cost. When Premier Bennett announced that he intended to make the deal, the reaction from Ottawa was severe. Apparently he had been unaware that for forty-five years there had been an embargo on the export of hydroelectric power. The embargo, plus the Canadian tariff, turned agricultural Ontario and Quebec into industrial wedges of concentrated production.
British Columbia protested that it needed power. Ottawa's reply was to unveil a grandiose scheme to reverse the course of the Columbia River itself. The Columbia waters would be made to flow north into the Thompson River, then into the Fraser, and ultimately to the Pacific Ocean at Vancouver. Along the combined waterway, 4 million horsepower could be developed at a cost of $1 billion.
"What!" screamed the $150 million British Columbia fishing industry. "Clutter the Fraser with more power plants to prevent the salmon from spawning? Over our dead bodies."
Canada first
While the fish versus power controversy raged, Reynolds got interested in another power site in Canada. This time it was an Ontario mining company, Frobisher, Ltd., that suggested a development in the Atlin area of northwest British Columbia. If Reynolds would locate its plant in Canada instead of in Washington, it could have access to a potential 5 million horsepower of electric energy.
This affair is a good example of how Canada was industrialized. Given cheap power, American industry would naturally prefer to locate in the U. S. But hold out cheap power as an inducement, then offer the American industrialists tariff protection, and they can be sold on setting up shop in Canada.
This Canadian policy of keeping industrial power at home lies behind the two-year delay in finding markets for Alberta's 20,000 billion cubic feet of surplus natural gas. The 4000 American oilmen now living in Alberta unanimously agree that this gas should be exported to the United States. But, as with electric power, Ottawa has said that it must serve Canadian, and particularly eastern Canadian, needs first. So eighteen months have passed while Clint Murchison and his Texas associates have tried to find $350 million to finance a 2200-mile gas line from Alberta to Montreal.
All this, however, has been concerned with potentials. The concrete developments taking place dwarf the potentials completely. Northern Ontario and Quebec, which have long supplied the world with nickel and asbestos, are now producing more iron ore and uranium than nickel and asbestos.
A 360-mile railway line into the wilds of northern Quebec was completed last year, and ore from these open-pit reserves of half a billion tons is now flowing steadily to Canadian and American furnaces. The mines are producing 60,000 tons a day of 54 per cent natural iron ore. This year's shipments will be double those of 1954, and 1956 is likely to see a further substantial increase. Ultimately 20 million tons of iron ore a year will be shipped to the mid-continent market.
The bulldozer takes over
Smaller in scope is the Murdochville development in the Gaspé where the Saint Lawrence River widens into the Gulf. In a country practically unchanged since Cartier sailed past it four hundred years ago, a town of 2000 is servicing the development of a copper mountain containing 67 million tons of ore. The deadfalls of centuries make the forests impassable in summer. Twenty feet of snow blanket it in winter. But such obstacles count for nothing beside modern Canada's sublime faith in the "cat" tractor and the bulldozer. So Canadian mining men are putting $40 million into this project.
Between Hamilton, Ontario, and Niagara Falls, New York, lies the most beautiful stretch of country in Canada. Every spring people by the hundreds of thousands who invade Niagara go on into Canada to drink up the smell of miles of orchards in bloom. But so great has been the expansion of industrial Ontario that the bulldozers are moving into the orchards to make room for larger and larger manufacturing plants. The pessimists give the orchard industry another decade and then it will have been obliterated by Ontario's need for industrial land. With the north country booming as it is today, Toronto's industrial plants are humming. Despite recent expansion in capacity, the Canadian steel plants cannot supply current demand, and allocations are the order of the day.
Uranium
Three years ago a uranium hit gave Canada its most spectacular stock market boom in a decade. Gunnar Gold Mines was an obscure stock, selling at 30 cents a share until the company staked uranium claims in northern Saskatchewan. The company struck it rich and the stock soared to $20 a share.
Only a little later, uranium was discovered in northern Ontario in the Algoma district, and other companies scored gains almost as spectacular as Gunnar's, Some of them have signed sales contracts with the Canadian government. The largest has a sealed deal for $206 million worth of uranium concentrates. It is building two mills capable of processing 3000 tons of ore a day each, while other companies in the area, also under government contract, will be processing 10,000 tons.
The Saint Lawrence Seaway
None of these developments compare in size and scope with the Saint Lawrence Seaway. But curiously enough, now that the seaway is actually being built after thirty years of agitation, it has become a Canadian anticlimax. For those thirty years, the Canadian people waited patiently while one Washington administration after another kicked it around.
Western farmers saw it as a means of cutting the cost of shipping out the things they raised and shipping in the things they used. All along the route, from Montreal west, it was a beacon of hope. It would mean great ports for Fort William and Port Arthur, access to the markets of the world for Windsor, Sarnia, and Toronto. It would mean employment for Ontario and Quebec factories and contractors.
When construction finally started, nobody needed the business any more. Today, excitement over the project is confined to the communities along the river and to interests directly affected by the scheme. The shipping arguments have been drastically revised. The 27-foot channel in the Saint Lawrence will bar all but the smaller ocean craft from moving inland. In western Canada, where interest was once greatest, there is no interest now. Only the power aspect of the project remains in favor. It will develop 2 million badly needed horsepower which will be divided between Ontario and Quebec.
The biggest thing in oil
Since 1947 almost $2 billion has been poured into oil development in western Canada. That money has drilled 5000 successful oil wells in half a hundred fields. It has brought 15,000 Americans into Alberta from Texas, Oklahoma, and California. It has interlaced the country with pipelines and has sparked the construction of new refineries and office buildings by the score, and of warehouses by the hundred. It has been the main factor in doubling the population of cities like Calgary and Edmonton. The biggest thing in oil, not only in Canada but in the whole Western Hemisphere, was the discovery on Dominion Day, 1953, of the Pembina field. In a wilderness of forest, swamp, and muskeg, 60 miles southwest of Edmonton, Pembina's proved area extends over 650 square miles, three times the size of the East Texas field. It contains more than a billion barrels of oil, worth almost $3 billion. Alberta is now producing 300,000 barrels of oil a day and could treble that production overnight if markets could be found. Saskatchewan, with a dozen small fields, hits reached 30,000 barrels a day, and Manitoba 12,000 barrels a day.
The need for refineries
Even before the discovery at Pembina, oil was pouring out of Alberta reservoirs in such volume that Canadian refineries in the west could not handle the supply. A 740-mile pipeline was built over the mountains to the Pacific Coast, and a 1400-mile line was built from Edmonton to Sarnia, Ontario, to supply eastern Canadian refineries with 100,000 barrels of Alberta crude oil a day. New refineries have been built at Edmonton, Vancouver, Regina, and Winnipeg. The Shell Company is spending $75 million on a refinery at Anacortes, Washington, to process Alberta crude oil. General Petroleum has a smaller plant going up at Ferndale, Washington. Socony is building a 25,000barrel refinery at Minneapolis to refine its Saskatchewan crude oil.
Ten years ago Canada imported 90 per cent of its petroleum needs. Today Alberta could supply the entire Canadian market of around 600,000 barrels a day. At least 90 per cent of the oil being produced in Canada is owned, directly or indirectly, by fewer than a dozen major American oil companies, many of which also own vast reserves of oil in Venezuela and the Middle East
Foreign oil
From Venezuela, American major companies ship 60 million barrels of oil a year to Canada. They supply 8 million from the United States and 7 million from the Middle East. Last year a group of Parisian Frenchmen moved into Montreal with $35 million and spent it on a nexv refinery which will use Arabian crude oil. The American oil lobby heard about this in Washington, about the time American-owned oil from Alberta was being shipped to the new American-owned refineries in Washington state.
The oil lobby wanted to know what Canada was up to. First, it was permitting Arabian oil to displace "American" oil in the eastern Canadian market. Secondly, it was exporting "Canadian" oil to displace "American" oil in the domestic market of Washington state. All this becomes ammunition for another drixe to limit American imports of "foreign" oil to the relative 1954 level.
The crowning irony of all, however, is this: the only really and truly "Canadian" oil involved in the whole business is "American" oil. It is oil owned and produced in Texas by Canada's biggest home-owned oil company. That company is British American Oil, which has long been a producer of oil in the United States. This Canadian company does not, however, have to pay a 10 cents per barrel duty to get its own oil into Canada, which is what the American majors have to pay to take their "American" oil home to the States.
Why does Canada keep its natural gas and hydroelectric power but freely sell its uranium and oil abroad? The Canadian reasoning is that the sources of power it keeps home will give its industry a cost edge that would not be possible if exports of hydroelectric power and gas were permitted. It just hasn't thought of oil and uranium as being sources of industrial power.
While Canadian oil could supply all of the country's needs, the government permits imported crude from Venezuela, the United States, and the Middle East to hold half the market, forcing Canadian production to be curtailed. Here the government follows the let-sleeping-dogs-lie policy. Because the American major oil companies own the crude regardless of origin, they are not using pressure to bar the foreign product. And before the Venezuelan crude could be replaced by Canadian crude, its American owners would have to build a 500-mile pipeline from Sarnia to Montreal. If the American owners of the oil are prepared to leave it in the ground in Alberta, the Canadian government is perfectly content.