PLEASURES AND PLACES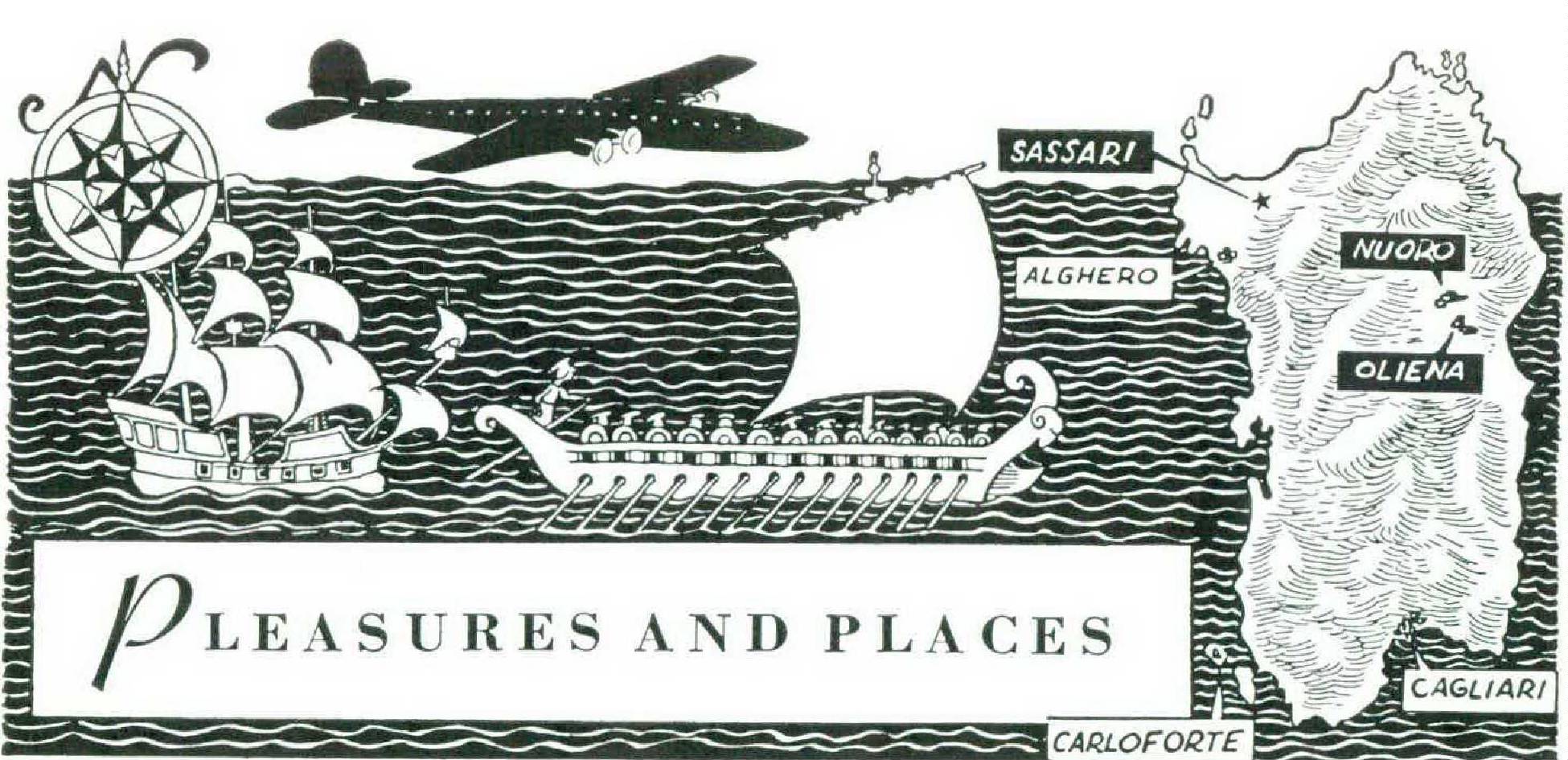 by HERBERT KUBLY
Playwright and former New York newspaperman, HERBERT KUBLY has been living in Europe in recent years. His book American in Italy was published a few months ago by Simon and Schuster.
WE SET out with an explorer's curiosity and apprehension, for Sardinia is an island ignored by guidebooks and mentioned by newspapers only in an occasional account of banditry. Our approach was from the north through Corsica. We sailed from Nice at night with the arc of harbor lights a string of pearls on the sea, and landed in a coral dawn at Ajaccio, just in time to meet the daily bus south, through dark hills and villages of women black-robed in perpetual obeisance to their dead.
Such quiet desolation! We carried it like a cloak onto the boat at Bonifacio. There were four passengers and five times as many crewmen. The day had turned violent and dark. Plowing the black foam-flecked strait with a convoy of wailing gulls, past the wind-twisted cliff's of Corsica and the chain of underwater mountains raising their dark peaks from the sea, we might have been crossing the Styx.
We had not been encouraged to undertake our journey. The astonished secretary of the Italian State Tourist Office in Manhattan had responded, "But why to Sardinia? Everything there is two thousand years behind the times." Now, as my English companion and I applied for entry at the island's tiny port of Santa Teresa, the police were even more incredulous. An American and an Englishman arriving from France? Naturally there was something suspicious. So they detained us for an hour, reading the stampings on our passports aloud to each other, checking our names against lists of undesirable persons, solemnly recording our mothers' maiden names. Finally, spotting the notation "Male" on my companion's passport, one of them sternly demanded, "Che male ha? — What sickness have you?"
Who could blame the Sards, so used to being lonely, forgotten people? Since antiquity the second largest island of the Mediterranean has been infamous for its dismal trinity of poverty, disease, and banditry. When Quintus had to go to Sardinia two thousand years ago, his brother Cicero wrote, "Take care, my brother, of your health," and thirty-four years ago D. H. Lawrence, making his querulous six-day journey in February, suffered such arctic discomforts that the Sards seemed to him to resemble Eskimos. Now disease is wiped out and visitors come voluntarily to Sardinia, but old attitudes are slow in changing.
A bus waited to take us over the northern mountains to Sassari. The barren megalithic landscape was disquieting. It takes at least a week of intimacy before one accepts the fiercely stirring beauty of this Henry Moore world of wind sculptures covered by the patina of gray-green lichen. It was landscape which inspired the ancients, as we saw later in the Cagliari museum, where a prehistoric Moore-like statue gestates the whole world in its womb. Except for a solitary shepherd filing his sheep across the road in front of the bus, and an occasional horseman, dark and ominous as a Spanish knight, it was an empty world. Higher up, scrubby brush began to appear among the rocks, and soon we were climbing through cork forests, the trees bowed by prevailing winds, like Mohammedans praying to the east. Trees recently barked displayed lewd redstockinged thighs. Night fell and a full moon lit it all frighteningly. Our bus snaked over and around mountains, climbing at last through olive groves toward a city. Silver leaves flickered their heavenly ghostliness in the warm white night. An olive grove by high moon is surely the most beautiful sight in the world. It belongs to Daphnis and Chloë.
We were in Sassari, a university city with a skyscraper and a sweeping piazza which has a parquet floor that must be one of the largest in the world. Sassari is a rich combination of Renaissance and modern, a shining pate of a mountain surrounded by a halo of olive trees. Apprehensions? They melted with a hot shower, a lobster dinner, an angelic white wine, and a good sleep in a luxury hotel. In the morning we were ready for adventure.
So we took a bus for Nuoro, passing on the way clusters of nuraghi, those curious prehistoric towers of unmortared stone which are the unsolved riddles of Sardinia. Tombs? Watchtowers? Castles for Bronze Age dukes? The archaeological disputes go on and on and no one knows. Whatever their purpose, the three thousand dark cones rising from the land like chimneys of hell were left by a race of kings.
The bus stopped frequently to let people on and off — country people wearing the bright costumes of their villages and smelling faintly of goat. Sards are small people, lean and hard but with a gentility that is soft and sad. They do not laugh easily; but when they do, you understand at once what is meant by "sardonic," for the mirth is cool, cynical, never abandoned. The eyes tell more. Unlike the chameleon eyes of Sicilians, so able to take on the complexion of the moment, Sardinian eyes are large, dark, smoldering pools always seeming on the verge of tears. Spain looks out of those eyes, and Africa, but not Italy.
Gentleness. Yet the world's immediate association with these men is banditry. The term is, of course, loosely used. Sardinian banditry has had no effect on a non-Sard for more than three years. Nor does it have a political complexion like the roisterings of Sicily's late Giuliano. The banditry of Sardinia is a never-ending internal warfare rising out of her history. The noble builders of the nuraghi were conquered — in 450 B.C. — by Carthaginians who destroyed their civilization. Since then Sardinian history has been one invasion after another. Greece, Rome, Pisa, Genoa, Spain, Piedmont, France, Austria, unified Italy — all have invaded and ruled. Strangely diverse races inhabited the island; as the invasions continued, the people abandoned the coastal lands for the barren mountains, where they fought each other for survival. Geography and history have left a heritage of ancient feuds. A vendetta among hill tribes, a feud between shepherds—it is all banditry of a sort.
Smoldering with hostility for each other, Sardinians adore strangers. On the bus we met a student who invited us to his home in Nuoro. The student's brother gave us a letter to a barber in Oliena, a hill town named for olive groves and famed as a bandit hideout. The bus stopped in front of the barber's shop in the center piazza of the dusty primitive village. The barber, a hearty young fellow named Antonio, deserted a half-lathered face to welcome us. He sent his thirteen-year-old apprentice to tell his wife to prepare a feast. "It will not be American cooking," he apologized. "It will be kitchen Sardo."
Three hours later we sat down to a Lucullan orgy that was indeed not American cooking. It was prepared in outdoor ovens by the barber's wife and two aged aunts. Only men sat at the table — the barber, his brother, and ourselves. The women were busy carrying food and drink to us. It began with carta musica, great discs of crisp unleavened bread splashed with cool red wine. After several courses of pastasciutta, meats and salads, each of which we hoped would be the last, the meal settled down to serious eating with consciotto di cinghiale, a wild boar marinated in spicy aromatic wine, followed by a lamb roasted in thyme and myrtle called by our host an agnus Dei, "lamb of God." The banquet, well irrigated with vino, concluded with a cornucopia of desserts, coffee, and aqua vitae.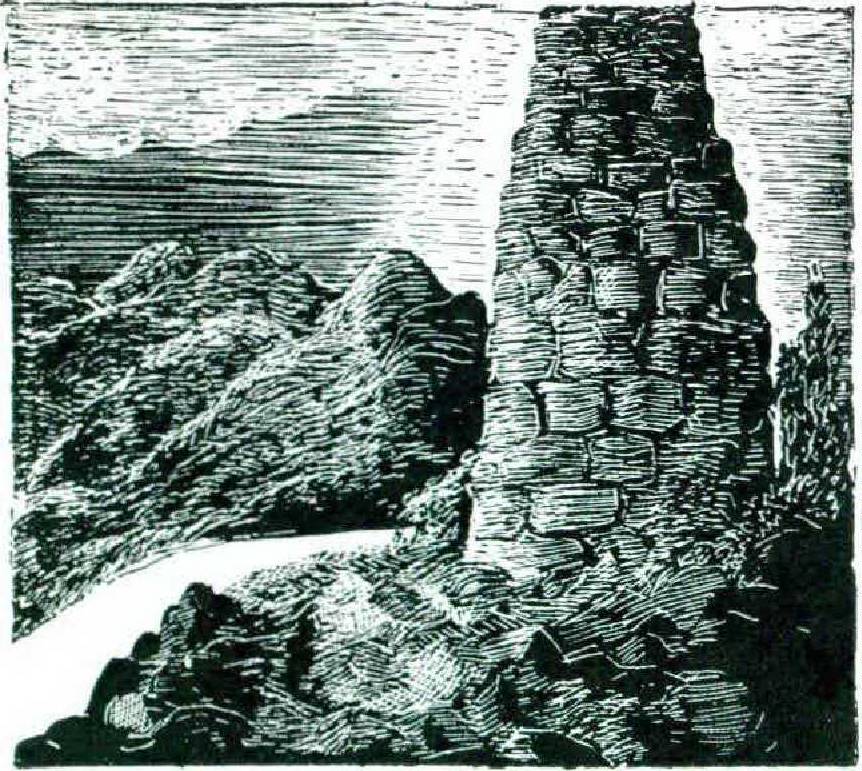 There was a wedding celebration in another part of the town and Antonio took us to it. Approaching the bridal house, we could hear the monotonous music of an accordion and the rhythmic scraping of men's boots on stone. We entered a windowless steaming room. Sweating wedding guests, linked in a large circle with the bride and groom, were leaping up and down and moving slowly to the left, dancing the traditional Olienesi ballo tondo. Women wore the fullpleated embroidered skirts of the town; the men wore green velvet corduroy suits and black boots. According to Antonio, the dance — mirthless as an Indian rite — had been going on without interruption for two hours. After a time the groom invited the male guests into an upper chamber. Here in the dimming twilight we gathered around the bridal bed, which was decorated with two long white candles tied with satin ribbons and several ears of corn. A quiet-footed parade of lovely voiceless women served us a Scheherazade array of sweets to eat and drink. Occasionally someone would raise a glass to the groom. So modulated it was, so controlled! None of the ebullience of Italy, only the subdued softness of Spain. What could excite these people? Murder? A boy at his Sunday games in an olive grove a short distance from the matrimonial house found the freshly shot body of a man and spread the alarm. The man's relatives left the feast, which continued quietly, and the next day the city papers headlined a Vendetta di Banditi.
A curious unity of fierceness and softness is the unique quality of the Sard's character. In Nuoro, the tumultuous heart of the island, one feels most strongly his tempestuous spirit. Nuoro, in a wild Dolomite-like range of mountains, is the traditional center of banditry and the traditional center of malaria. Just outside the town at the foot of the granitic Ortobene is the simple white Chapel of the Solitude, a tomb for the only Sardinian in modern times to gain world fame, Grazia Deledda, whose novels of the impassioned Nuoresi won her the Nobel Prize. The bus climbs through cork forests under whose low branches bandits conclave and men and dogs battle wounded boars, and ascends dizzily around hairpin ledges to the wind-swept summit. There, on the crest of the mountain, is a great statue of Il Redentore, Christ the Redeemer. A passionately romantic Christ, both Hellenic and Byronic, both savage and gentle, He watches over the mountains and the clusters of silent villages where it is said bandits live. Soft, yet so defiantly Herculean, He is the fierce pagan-Christian soul of the island.
For his kindness Antonio the barber would accept nothing. "Sard hospitality is spontaneous and sincere," he said in his flowery language. "Above all, here in the mountains we conserve intact the principle that true friendship is gold that cannot be tarnished."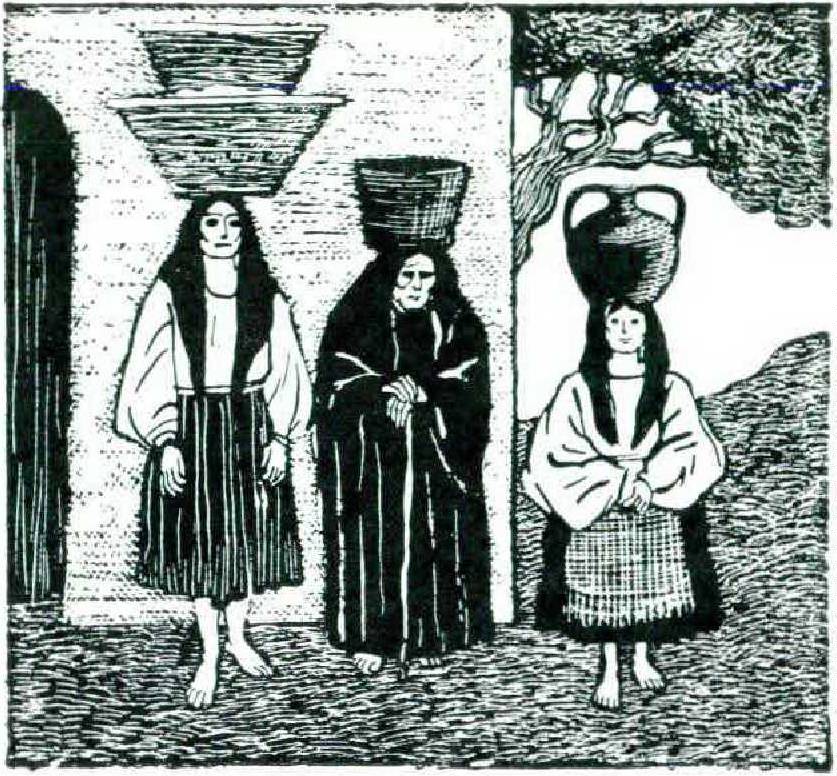 Easy contacts growing at once into warm hospitality are the keynote of a Sardinian journey. Among an island people used to being overlooked by the world, delight with visitors turns every man into a host. A young Swedish doctor and his beautiful wife, on arriving by boat at Santa Teresa a day before us, met a cork tycoon who entertained them in the mountain town of Tempio for two days, then sent them on to Sassari with a letter to an archaeologist who after three days of hospitality relayed them with a letter to an artist in Oristano. In this way the Swedes circled the island, never without a native host to guide them.
For us, hospitality reached a sort of climax at Carloforte on the fishing island of San Pietro, off the southwest corner of Sardinia. Here the spirit is allegro, for the people are Italian, descendants of a colony of Genovese fishermen. Unlike Sards, who have little taste for traveling, Carlofortans are rovers. Born seamen, many have been to America. English is a common language, and a club of former Americans meets daily on the quay to chin about Scollay Square, Telegraph Hill, and a street in Brooklyn inhabited only by Carloforlans. The most dapper club member is an old man named Saturnio who during forty-four years of barbering in San Francisco profitably played the stock market. Another, who owns
a restaurant, a fleet of boats, and a street of houses, is reported to have made his fortune panhandling in New York, In its marine scenery Carloforte is unique. The pretty harbor is probably the cleanest in Italy. Our host was the local professor of ginnastico and a former football player. With some friends he took us on an all-day schooner trip around the island, skirting rock cliffs which are a refuge for gulls, pigeons, and bats, and exploring grottoes the color of orchids and so large the fishermen navigators could sail the little schooner inside, turn her neatly around, and sail her out with the thirty-foot mast only occasionally scraping the ceiling. We anchored in a sheltered cove where the gymnastics professor raised a hatch lid for a table and spread out a picnic of island delicacies. The antipasto included cheese-like slabs of vova di tonno, tunny fish eggs dried and salted in their original sac, shaped like a canoe paddle, and those dark little water porcupines, so poisonous to swimmers, known as sea urchins. From the fishermen we learned how to pry them loose from the rocks, shuck them open with a knife, and slurp the soft pink pulp inside.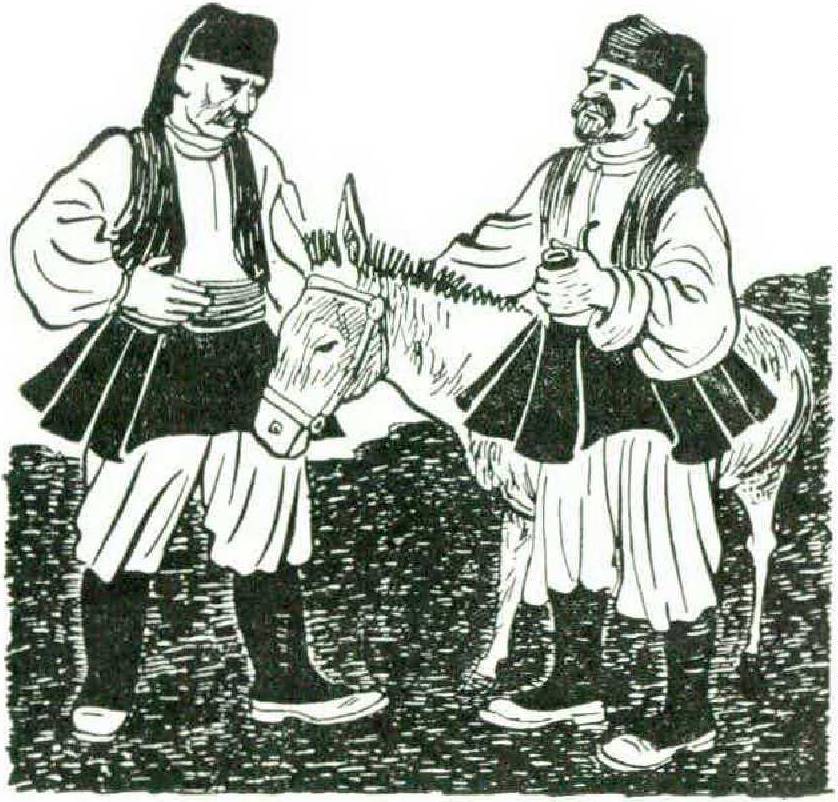 Next day we jogged over rocky donkey paths in a tiny bus to an old fortress known as Guardamove. Carlofortans had good reason to "guard against Moors." In 1798 Tunisian pirates attacked the city at night and took a thousand captives, male and female, to Tunisia as slaves. Intercession by Pope Pius VII and the governments of Russia and Turkey failed to free them, but in 1803 Napoleon negotiated their release. One slave did not return. Her name was Maria Rosso; she had become la favorita in the harem of the Bey and eventually gave birth to another Bey.
April and May, October and November, are the best months for Sardinia, with the spring considered preferable because then the earth is green and fresh with flowers and rippling wheat. We went in October after an incorrigibly wet, cold European summer. It was a perfect month of golden days, all exactly alike, nights of an African luminosity, dawns and sunsets of apocalyptic beauty. It rained only one day during the month, and in many ways this day was lovelier than the others, with its fits of showers and sunlight dappling the parched landscape, washing the autumn colors into a bright New England glow.
It is the combined alchemy of climate, people, and landscape that makes a powerful impact on the traveler. Sardinia is not an island to CROSS with a check list of things to see. Still, there are a few musts: —
1. Cagliari, a shimmering dusty African city hanging from a hillside, always about to plunge into the incomparably beautiful Gulf of the Angels. Its museum is an archaeologist's paradise, its beach — Poetto — one of the most perfect on the Mediterranean. Only Calvi on Corsica can compare with it.
2. Nora and Tharros, the first cities of Sardinia, both now partly under the sea, their ancient columns undulating like sunken cathedrals beneath the shimmering turquoise surface, the mosaic floors of patrician villas jeweled sen-beds.
3. The nuraghi, of which the best are near Macomer, a transportation center in the middle of the island. The stone cones are mysterious mazes of passages, chambers, dungeons.
4. The twelfth-century Pisan temples in the Sassari district, lonely as the nuraghi, striped as prisoners' suits, standing in isolated splendor in rocky wildernesses, abandoned to crows which rail at visitors from the towers.
5. Castelsardo, a town rising out of the sea, spiraling around the rock of Dorias like Breughel's painting of the Tower of Babel. Dramatically beautiful from a distance; up close, one sees the shocking poverty and filth in which the basket-weaving population lives.
(6. La Maddalena and Caprera, largest of the string of islands in the Strait of Bonifacio. Both have historical interest. From 1803 to 1805 Nelson watered his fleet at La Maddalena during the long watch on the French before Trafalgar, Caprera is Garibaldi's island; here the Italian patriot lived in a house he built himself, and here he is buried.
7. Alghero, the wind-swept, seawashed Aragonese fishing town of the northwest, a bastion of gold rock rising out of the blue tide — the most spectacularly beautiful spot on Sardinia. Alghero is pure Spain; even the language has little relation to Italian. With its fine beaches and outdoor dance floors and direct plane service to London, it has grown into a center of English tourism. At the optimistically large air terminal there is a sign "Per U.S.A.," but as yet few Americans have arrived in the town.
One can go to Sardinia by overnight boat from Genoa, Livorno, Civitavecchia (serving Rome), Naples, or Palermo in Sicily; or by plane from Rome or Pisa and, from June to September, from London. On the island, transportation is of the best. There are trains — a few streamlined diesels and many of those little chuggers that decorate children's books — but the way to travel is on the network of luxury pullman buses. These have pretty hostesses and interpreters, two drivers each, a couple of saints dangling over the steering wheel for protection, a bar, and, unfortunately, a radio. Since these buses go anywhere on the island in a day, one is never separated from comfortable accommodations. Of course, if you bring your car — any boat line will transport it for you—that is even better, but the buses are almost as good. To the lazy traveler they have
one fault: they are usually off at the crack of dawn. When one is reconciled to sleepy departures, the reward is in watching the island awaken to its first rosy burst of life. Your road companions are flocks of bleating sheep and donkeys so tiny that the boots of the men riding them stir the dust on the road. Donkeys and women are the Sard's beasts of burden, and one meets a procession of brightly clothed women carrying everything on their heads. One morning a ten-year-old girl was carrying a white bag of wheat, wearing it draped like an old coquette's picture hat. Carrying the world on their shoulders makes Sardinian women lovely and regal in youth, but bent, twisted, and arthritic as old olive trees in age.
For Sardinians, traditional costumes are daily dress and not a holiday or touristic get-up. In the arid brown autumn landscape the population blossoms like flowers on the desert. The village of a woman is
shown by her dress; the differences in costume detail between villages are infinite. In Desulo the women wear bright red skirts and jackets embroidered in yellow and blue; in Ittiri they wear pleated skirts of shot silk and jeweled bodices. The women of Macomer, twisting wimples about the lower part of their faces, all seem to have mumps; and the women of Fonni, folding their hands under brightly embroidered aprons, all seem pregnant. By far the most curious are the girls of Tempio, who, swathing themselves in bolts of black silk with lacy white wimples and dickeys, look like flirtatious nuns.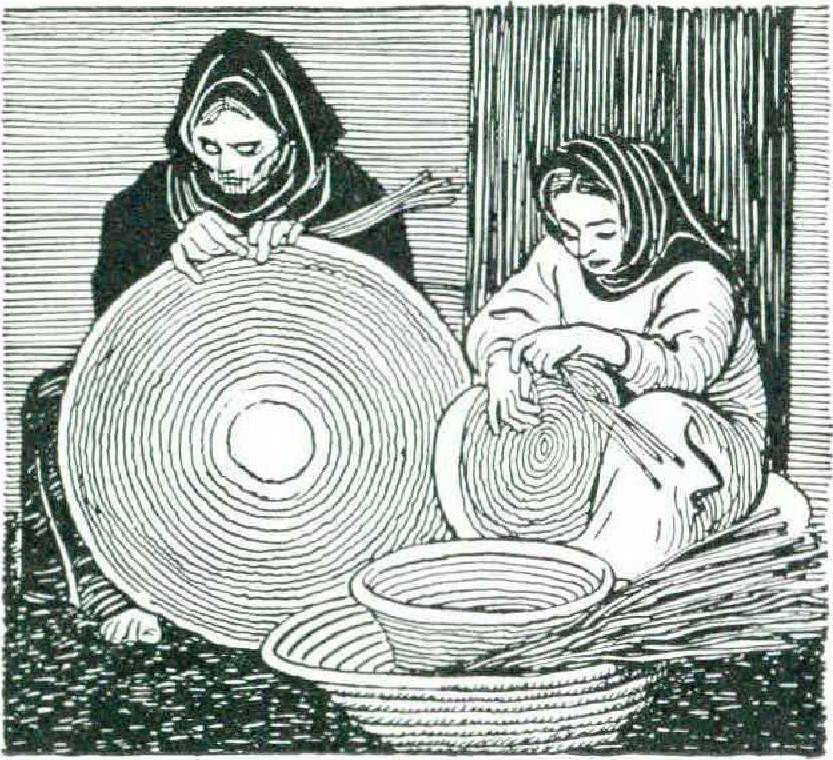 The men too have their splendor, but with less variation. Older men wear a basic ensemble of baggy white trousers and shirts, black leggings and vests, billowing black kiltie skirts, and voluminous black caps. They all look like elderly penguins. Down in the southwest the young men of Teulada wear high Elizabethan ruffs and black skirts from which protrude dainty white lace petticoats. Perhaps their flat Spanish-type hats redeem them, for they still manage to seem fiercely, barbarically male. Most rural young men have adopted standard green velvet corduroy suits, black boots or leggins, and golf caps worn flat as stove lids. All the island costumes can be seen in their competitive glory on any of the festas, the largest of which are for Cagliari's patron, Saint Efisio, from May 1 to 4; for the Madonna of the Assumption in Sassari, on August 15; and for Nuoro's Il Redentore during the final four days of August.
For one month in January, Sardinia offers sportsmen the best hunting in Italy, perhaps the best in Europe. In the game-rich Gennargentu mountains there are boar, deer, and mouflon — all now protected by law for eleven months of the year — and an abundance of small game and birds. Mountain streams are reported to be full of innocent and voracious trout; Dorgali in the east is recommended as a center for angling excursions.
The exploration of Sardinia can be accomplished with all the comforts of a European holiday. Governmentpublished hotel guides, free at every travel office, list seventy-five hotels, many first class. In Sassari the best is the Italia; a grander, more expensive one was both uncomfortable and unfriendly. In Cagliari we stayed at the Scala de Ferro — the Iron Ladder— a hostelry which has attracted writers ever since D. H. and Frieda Lawrence stopped there. In Nuoro we slept on foam rubber mattresses in the Ortobene, one of Sardinia's most modern hotels. Unfortunately a long rainless summer had dried up Nuoro's water supply, and the handsome plumbing was useless. All these hotels offered rooms with private bath for about two dollars single, three dollars double. For long stays in Sardinia the best bet is at Carloforte, where pleasant two-bed room villas rent for between eighty and a hundred dollars a full summer season.
The most elegant accommodations in Sardinia are at the Villa Las Tronas in Alghero. This handsome castle on a stark wind-swept promontory is the home of Conte Sant' Elia, master of ceremonies to the last King Victor Emmanuel. Having fallen on lean years, the count has opened his mansion to paying guests. The walls of his rooms are covered with autographed photographs and paintings of the nobility of Europe, including seven kings who have toppled from their thrones. The count, a roly-poly apple of a man in his eighties who bustles about the premises like a sea captain on a run of the deck, was justifiably annoyed with the author of a book which a year ago reported him dead.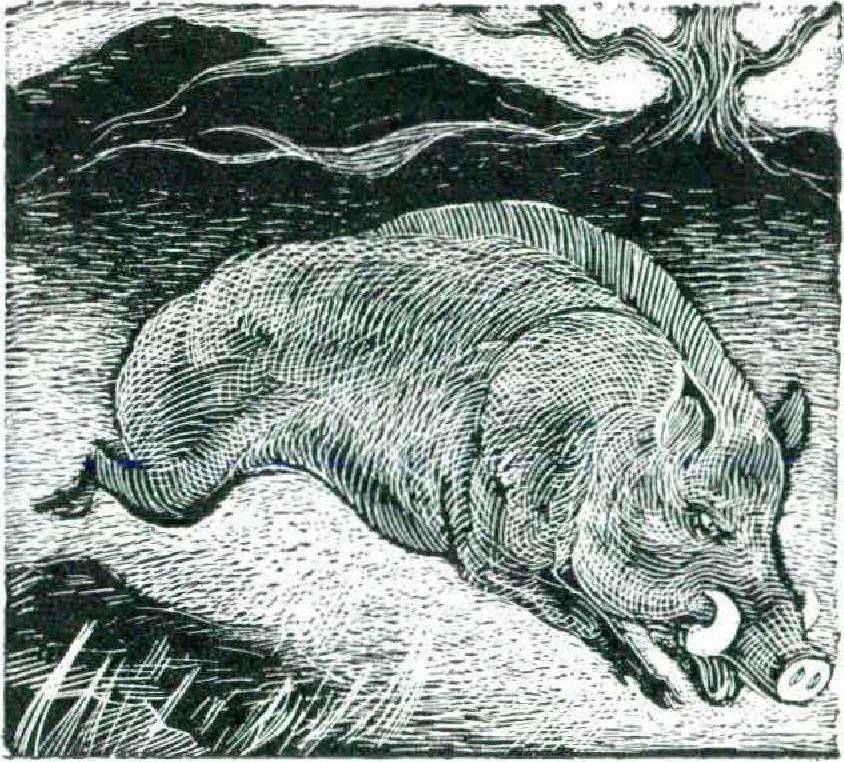 Sardinia is a place to eat fish, for the sea is close by and the waters are rich in variety and quality. Lobsters, plentiful and cheap, are always served cold with mayonnaise. Ziminu, a Sard version of bouillabaisse, is a steaming harvest of the sea served without liquid. Tunny, prepared differently in every town, is most delicious in Cagliari in a tomato sauce. The non-fish menu of Sardinia is somewhat less varied than Italy's, and about as expensive. A bistecca will describe anything from an underdone veal chop to a piece of boiling beef, and no amount of negotiation will educate a waiter otherwise. Taccula, a highly prized delicacy of roast thrushes, I disdained for esthetic reasons; prosciutto, made from boar, has a rich gamy tang. Most of the butter and cheese comes from goat or sheep milk and takes a little getting used to. For the traditional Sardinian feast of lamb or boar wrapped in myrtle leaves and roasted whole underground, you have to be invited to a home in the country; but if you get around at all, this will be easy.
Mines of Sardinia vary greatly in everything but their voltage, which is high. The prized Vernaccia, a pale dessert wine, is limpid as sunlight and sweet; I preferred the brisk, dry Nuraghe of the south. Luogodoro, a light red wine, is safest for serious drinking. Some of the native liqueurs should be given a whirl, especially Crema di Timo, cream of thyme, and Villacidro, a bombastic distillation of aromatic herbs. You will probably be served these in someone's house, along with some baroque little confections of white and gold icing known as gesminus (shaped like tiny gilded shoes), candelous, and gueffes, lovely jewel-like things to look at but too sweet for my palate.