The Welshman as Poet
When he was last in London, the Editor had access to a series of unpublished broadcasts by DYLAN THOMAS, two of which seemed of particular interest to American readers. The soliloquy on August Bank Holiday appeared in our August issue, and we now follow it with Mr. Thomas's evaluation of The Welshman As Poet. As originally presented on BBC, the text concluded with a reading of two of Mr. Thomas's poems by the director of the program. Both of these essays will be included in a book by Dylan Thomas, Quite Early One Morning, to be published this fall by New Directions.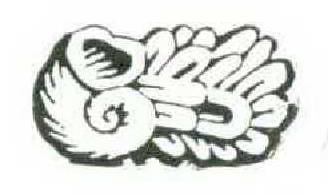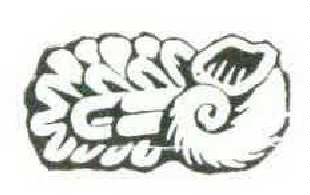 by DYLAN THOMAS
1
WELSH poetry, written in the Welsh language, few of us can understand. The position — if poets must have positions other than upright — of the poet born in Wales or of Welsh parentage and writing his poems in English is today made by many people unnecessarily and trivially difficult. There are a number of young Welshmen writing poems in English who, insisting passionately that they are Welshmen, should by rights be writing in Welsh. Enable to write in Welsh or reluctant to do so because of the uncommercial nature of the language, they often give the impression that their writing in English is only a condescension to the influence and ubiquity of a tyrannous foreign tongue. I do not belong to that number. This is not a program of Welsh poetry or of Anglo-Welsh poetry— the latter is an ambiguous compromise. I am going to introduce, with as little explanation and criticism as possible, poems written in English by poets who either are Welsh by birth or have very strong Welsh associations. I want you to consider some of the poems in English that a small and distinguished number of Welshmen have written — mostly in the forty-five years of this century. I should prefer to call this an anthology with comments, rather than a brief lecture with quotations. There tire not more than half a dozen Welsh poets of any genuine importance who wrote in English between 1622, when Henry Vaughan was born, and 1944, when Alun Lewis died, though there are many able and charming writers. All I can say, and till that the examples here can illustrate, is that Welshmen have written, from time to time, exceedingly good poetry in English. I should like to think that that, is because they were, and are, good poets rather than good Welshmen. It's the poetry, written in the language which is most natural to the poet, that counts— not his country, island, race, class, or political persuasion.
We begin with Henry Vaughan (1622-1695). Before him was a magnificent tradition of poetry in the Welsh language. Davyd-ap-Gwilym, for instance, a contemporary of Chaucer, is'thought by most Celtic scholars to be as good a poet. Vaughan, who belonged to a very ancient Welsh family and who was educated in England, must surely have known ap-Gwilym's poems. But he certainly did not follow in the exuberant bardsmanship of that great court poet. He derived his style and matter from Geergo Herbert. He wrote in a time when one poet could derive manner and content from another and yet be original. He read, too, and loved the poetry of John Donne, but he loved it most as he saw it reflected and transmuted in the work of Herbert. The world to Vaughan was "no less than a veil of the Eternal Spirit, whose presence may be felt in any, and the smallest part."Headers today may prefer him not as a mystical l heologist but as a wonderful poet of pieces: a magician of intervals. They remember odd lines rather than odder poems. They think, perhaps, of this from a poem on the Grave: —
A nest of nights, a gloomy sphere,
W here shadow's thicken, and the cloud
Sits on the Sun's brow all the year.
And nothing moves without a shroud.
Or a single image: —
. . . stars nod and sleep
And through the dark air spin a fiery thread.
Or, again, from "'The Day-Spring": —
Early, while yet the dark was gay,
And gilt with, stars more trim than day,
Heaven's Lily and the Earth's chaste Hose,
The green, immortal Branch arose,
And in a solitary place
Bowed to his father His blessed face.
And of the many superb opening lines: —
I saw Eternity the other night
Like a great Ring of pure and endless light.
But I have chosen one poem, "The Night," in which the figures of his authentic and intense vision move across a wild, and yet inevitably ordered, sacred landscape.
Through that pure Virgin-shrine,
That sacred vail drawn o'er thy glorious noon
That men might look and live as Glow-worms shine,
And face the Moon:
Wise Nicodemus saw such light
As made him know his God by night.
Were all my loud, evil days
Calm and unliaunted as is thy dark Tent,
Whose peace but by some Angels wing or voice
Is seldom rent;
Then I in Heaven all the long year
Would keep, and never wander here.
But living where the Sun
Doth all things wake, and where all mix and tyre
Themselves and others, I consent and run
To ev'ry my re,
And by this worlds ill-guiding light,
Erre more then I can do by night.
There is in God (some say)
A deep, but dazling darkness; as men here
Say it is late and dusky, because they
See not all clear;
O for that night! where I in him
Might live invisible and dim.
After Vaughan there is no other considerable Welsh poet — I needn't, I hope, explain again what I mean in this context by Welsh poetry— until the twentieth century. (Gerard Manley Hopkins, in the nineteenth century, was influenced by bardic forms and measures, but cannot, I'm afraid, be included in even the broadest survey of this kind.) Two hundred years and more pass before a Welshman comes into his own again. There were Welshmen, certainly, who rhymed in English, who wrote verse, who sometimes wrote poetry. But there was none who wrote a poem. Poetry is the material out of which poems are made. There was John Dyer (1700-1758) of Carmarthenshire, whose "Grongar Hill," an irregular Pindaric ode, is still remembered — if only as a name — by those who read poetry for a degree and by those who live near Grongar Hill. Dyer also wrote a blank verse epic in four books, The Fleece, in which he discoursed of the tending of sheep, of shearing and weaving, and of trade in woolen manufactures. Then there was Sir Lewis Morris (1833-1907), also of Carmarthenshire, who wrote nearly a thousand poems, many of them long: lyrics, idyls, tragedies; odes of welcome to the Trades' Union Congress, Swansea, 1901; triolets in ladies' albums; elegies on the deaths of statesmen. The contemporary press compared his work with the Odyssey and Faust, with " If Allegro " and "11 Penseroso," He was lauded by Mr. Gladstone. From him you can draw the portrait of the wort hiesf and most popular type of Victorian professional poet.
2
Now we come into the twentieth century. From Edward Thomas, who was killed in France in 1917, to Alim Lewis, who died in India in 1944, there sprang inlo life a whole new body of poetry written by Welshmen. I do not think that, there was in common between these poets anything but a love of poetry and of their own country. They did not to any marked degree derive from the same poetical sources. Edward Thomas, for instance, was devoted through all his short and too often melancholy life to the most English work of Thomas Hardy, John Clare the Northamptonshire peasant, and William Barnes the Dorset poet. He loved always the rich brown stables and paddocks of the painter George Morland and ihe loving landscapes of old Crome. He loved the fields, the woods, the winding roads; he knew a thousand country things: the diamonds of rain on the grass blades, the ghostly white parsley flower, mouse and wren and robin, each year's first violets, the missel thrush that loves juniper, hawthorn berry, hazel-tuft, newmown hay, the cuckoo crying over the untouched dew, churches, graveyards, farms and byres, children, wild geese, horses in the sun. In the words of Walter de la Mare, Edward Thomas was a faithful and solitary lover of the lovely that is not beloved by most of us, at much expense. And when, indeed, he was killed in Flanders, a mirror of England was shattered, of so pure and true a crystal that a clearer and tenderer reflection can be found no other where than in these poems. Here is a poem of his written in Wales, "The Child on the Cliffs": —
Mother, the root of this little yellow flower
Among the stones has the taste of quinine.
Things are strange today on the cliff. Tlie sun shines so bright,
And the grasshopper works at his sewing-machine
So hard. Here's one on my hand, mother, look;
I lie so still. There's one on your book.
But I have something to tell more strange. So leave
Your book to the grasshopper, mother dear, —
Like a green knight in a dazzling market-place, —
And listen now. Can you hear -what I hear
Far out? Now and then the foam there curls
And stretches a white arm out like a girl's.
Fishes and gulls ring no bells. There cannot be
A chapel or church between here and Devon
With lishes or gulls ringing its bell, — hark! —
Somewhere under the sea or up in heaven.
"It's the bell, my son, out in the bay
On the buoy. It does sound sweet to-day."
Sweeter I never heard, mother, no, not in all Wales.
I should like to be lying under that foam,
Dead, but able to hear the sound of the bell,
And certain that you would often come
And rest, listening happily.
1 should be happy if that could be.
Edward Thomas was thirty-nine years old when "a bullet stopped his song." Writing poems at the same time was another young man, also soon to be killed. This was Wilfred Owen (1893-1918), the greatest of the poets who wrote in and of the Great War, and one of the greatest poets of this century. Nothing further from Thomas's grave and tender meditations can be imagined than Owen's sensuous and pitiful elegies on the great undying dead of the massacred world about him. His earliest poems show a completely uncritical admiration — and even idolatry—of Shelley and, in particular, of Keats. But out of t his he fashioned as true and just and exact an instrument as any in our language to express the enormous suffering and the unconquerable hope through death that was to be his and the heritage of his comrades. "To be able to write as I know how," he said in a letter from the front, "study is necessary; a period of study, then of intercourse with kindred spirits, then of isolation."It is a miracle how, in his short and warring life, in the dirt, the blood, the despair, the scarcely tolerable cold, the lire and gas and death of France, he contrived to achieve all his ambitions and to perfect, his original technique. "My subject," he said, "is war and the pity of war. The Poetry is the pity."He is the pleader of the sufferings of men; he writes as the articulate dead: murdered manhood is given a great and dark golden tongue. Here is his last poem, "Strange Meeting"1:—«
It seemed that out of battle I escaped
Down some profound dull tunnel, long since scooped
Through granites that titanic wars had groined.
Vet also there encumbered sleepers groaned,
Too fast in thought or death to be bestirred.
Then as I probed them, one sprang up, and stared
With piteous recognition in fixed eyes,
Lifting distressful hands as if to bless.
And by bis smile, I knew that sullen hall,
By Ids dead smile J knew we stood in IIcll.
With a thousand pains that, vision s face was grained;
Yet no blood readied there from the upper ground,
And no guns thumped, or down the flues made moan.
"Strange friend,"I said, "here is no cause to mourn.
"None,"said the other, "save the undone years,
The hopelessness. Whatever hope is vours,
Was my life also: I went hunting wild
After the wildest beauty in the world,
Whicli lies not calm in eyes, or braided hair,
But mocks the steady running of the hour,
And if it grieves, grieves riclilier than here.
Tor by my glee might many men have laughed,
And of my weeping something had been left,
Whicli must die now. I mean the truth untold,
The pity of war, the pity war distilled.
Now men will go content with what we spoiled.
Or discontent, boil bloody, and be spilled.
They will be swift with swiftness of the tigress,
None will break ranks, though nations trek from progress.
Courage was mine, and I had mystery,
Wisdom was mine, and I had mastery;
To miss the march of this retreating world
Into vain citadels that are not walled.
Then, when much blood had clogged their chariot-wheels
I would go up and wash them from sweet wells,
Even with truths that lie too deep for taint.
I would have poured my spirit without stint
But not through wounds; not on the cess of war.
Foreheads of men have hied where no wounds were.
I am the enemy you killed, my friend.
I knew you in this dark; for so you frowned
Yesterday through me a.s you jabbed and killed.
I parried; but my hands were loath and cold.
Let us sleep now. . . ."
3
IN 1917, the year before Owen's death, a Welshman published from the Marshalsea Prison his first book of poems, The Soul's Destroyer. W. H. Davies (1871-1940) was born in Monmouthshire and apprenticed, very early, to a picture-frame maker. He tramped through America as a hobo, crossed the Atlantic many times on cattle boats, and was a peddler and street singer in England. Utterly poor and alone, educated by chance reading in the slums of great cities, he began suddenly to write verse which was in the direct tradition of Robert Herrick. From the very beginning to the end, during which he wrote voluminously, his poems were always fresh and simple and assured. There was inevitability in his slightest verses, unique observation in his tiniest reflections on the natural world. His most famous poems are about birds and clouds and animals, the journeying of the planets and the seasons, the adventure of the coming and going of simple night and day. But I have chosen two2 of his more unfamiliar poems, which will perhaps show him to many in a strange new light, but in a light no less scrupulously fair and loving than that in which his kingfishers, his robin redbreasts, the little hunchbacks in the snow, all the inhabitants of his small and pure world, move about their mysterious errands in the sky and on the earth he so much loved.
THE IN QLEST
I took my oath l would inquire,
Without affection, hate or wrath,
Into the death of Ada Wright —
So help me God! I took that oath.
When I went out to see the corpse,
The four months' babe that died so young,
I judged it was seven pounds in w eight,
And little more than one foot long.
One eye, that had a yellow lid,
Was shut —so was the mouth, that smiled;
The left eye open, shining bright —
It seemed a knowing little child.
For as I looked at that one eye.
It seemed to laugh, and say with glee:
"What caused my death you'll never know —
Perhaps my mother murdered me."
When I went into court again,
To hear the mother's evidence —
It was a love child, she explained.
And smiled, for our intelligence.
"Now gentlemen of the jury,"said
The coroner — "this woman's child
By misadventure met its death."
"Aye, aye," said we. The mother smiled
And I could see ihat child's one eye
Which seemed to laugh, and say with glee:
"What caused my death you'll never know —
Perhaps my mother murdered me."
THE BUST
When I went wandering far from home,
I left a woman in my room
To clean my hearth and floor, and dust
My shelves and pictures, books and bust.
When I came back a welcome glow
Burned in her eyes — her voice was low;
And everything was in its place,
As clean and bright as her own face.
But when I looked more closely there,
The dust was on my dark bronze hair;
The nose and eyebrows too were white —
And yet the lips were clean and bright.
The years have gone, and so has she.
But still the truth remains with me —
How that hard mouth was once kept clean
By living lips that kissed unseen.
Davies lived much of his life in poverty and in sickening surroundings. Jt never made him angry — at least not in his poems. But out of the mining valleys of South Wales there were poets who were beginning to write in a spirit of passionate anger against the inequality of social conditions. They wrote, not of the truths and beauties of the natural world, but of the lies and ugliness of the unnatural system of society under which they worked — or, more often during the nineteen-twenties and -thirties, under which they were not allowed to work. They spoke in ragged and angry rhythms of the Males they knew: the coal-tips, the dole queues, the stubborn bankrupt villages, the children scrubbing for coal on the slag heaps, the colliers' shabby allotments, the cheap-Jack cinema, the whippet races, the disused quarries, the still pit wheels, the gaunt tin-roofed chapels in the soot, the hewers squatting in the cut, the pubs, the Wool wort hs, the deacons and the Gyppos, silicosis, little Moscow up beyond the hills, sag-roof factory and plumeless stack, stone-gray street, scummed river, the capped and muffiered knots of men outside the grim Employment Exchange and the Public Library. Among these poets, Idris Davies is perhaps the only one who has attempted to shape his violence into real poems, and he often achieves a lyrical simplicity which in no way lessens the intensity of his hatred of injustice. In some of his poems he can even bring himself to write with a kind of sad and jaunty happiness about his people and his country.
Glyn Jones, now a schoolmaster, is one of the few young Welshmen writing English poetry today who have a deep knowledge of Welsh poetry itself, and he has tried in several English poems to use the very difficult ancient bardic forms. These forms rely on a great deal of assonance and alliteration and most complicated internal rhyming; and these effects in English, in the hands of the few who have attempted to use them, have succeeded only in warping, crabbing, and obscuring the natural genius of the English language. But when Glyn Jones is not experimenting in what must always be, to ears accustomed to English poetry, unavoidably awkward sound and syntax, he can write as surely as this. The poem, in which I think you will be able to detect straight away the influence of D. H. Lawrence, especially in the last stanza, is called "Esyllt." 3
As he climbs down our bill my kestrel rises.
Steering in silence up from fine empty fields,
A smooth sun brushed brown across his shoulders,
Floating in wide circles, Ins warm wings stiff.
Their shadows cut; in new soft orange hunting boots
My lover crashes through the snapping bracken.
The still gorse-hissing hill burns, brags, gold broom's
Outcropping quartz; each touched bush spills dew.
Strangely last moment's parting was never sad
But unreal like my promised years; less felt
Than this intense and silver snail caligraphy
Scrawled here in the sun across these stones.
Why have I often wanted to cry out
More against his going when he has left my flesh
Only for the night? When lie has gone out
Hot from my mother's kitchen, and my combs
Were on the table under the lamp, and the wind
Was banging the doors of the shed in the yard.
4
AND so, lastly, we come to Alun Lewis, who was killed by accident while serving in India in 1944. Three of the very finest — perhaps the very finest it will be found in another and a quieter day — of the poets who wrote in the two Great Wars of this century were Edward Thomas, Wilfred Owen, and Alun Lewis.4 All three were Welshmen. I have no comment, of any national reference, to add to that. Lewis was a healer and an illuminator, humble before his own confessions, awed before the eternal confession of love by the despised and condemned inhabitants of the world crumbling around him. He wrote:—
I have no more desire to express The old relationships, of love fulfilled Or stultified, capacity for pain, Nor to say gracefully all that the poets have said Of one or other of the old compulsions, For now the times are gathered for confession.
And always humbly, never as a priest but as a servant, he heard them. He knew, like Wilfred Owen, that in war the poetry is in the pity. And, like Owen, he could never place himself above pity, but must give it tongue. Listen to these verses from "Odi et Amo."
I
Did the fingers of the hand
Touch the sweetest music on
The limbs and lineaments of love
Whose chords resolved in stillness, in the
Stillness of the heart in the white breast?
Did the anxious eyes of pain
Bravely bear the stigmata
Of the Christ in us, the livid
Weal of history bleeding in us again?
Did the loins in passion find
Divinity iu substance, and in heat
A flame that gathered all eternity
Into the milky ways of night?
And did not hands and eves and loins
Vow when this cruel deed began
Fiercely blindly to endure
With all the stubborn faith of man
The terrible anguish of the birth
That could not be prevented and the death
That must die, and the peace
That was dreamed of in the beginning?
II
My body does not seem my own
Now. These hands are not my own
That touch the hairspring trigger, nor my eyes
Fixed on a human target, nor mv cheek
Stroking the rifle butt; my loins
Are flat and closed like a child's.
III
Yet in this blood-soaked forest of disease
W here wolfish men lie scorched and black
And corpses sag against the trees
And love's dark roots writhe back
Like snakes into the scorching earth;
In this corrupted wood where none can hear
The love songs of Ophelia
And the laughter of fear,
My soul cries out with love
Of all that walk and swim and fly.
From the mountains, from the sky,
Out of the depths of the sea
Love cries and cries in me.
And summer blossoms break above my head
With all the unbearable beauty of the dead.
And this poem, "Christmas Holiday": —
Big-uddered piebald cattle low
The shivering chestnut stallion dozes
The fat wife sighs in her chair
Her lap is filled with paper roses
The poacher sleeps in the goose-girl's arms
Incurious after so much eating
All human beings are replete.
But the cock upon the dunghill feels
God's needle quiver in his brain
And thrice he crows: and at the sound
The sober and the tipsy men
Jump out of bed with one accord
And start the %var again.
The fat wife comfortable sleeping
Sighs and licks her lips and smiles
But the goose girl is weeping.
And let us conclude with the reading of "The Sentry" by Alun Lewis:——
I have begun to die
For now at last I know
That there is no escape
From Night. Not any dream
Nor breathless images of sleep
Touch my bat's-cyes. 1 hang
Leathery-arid from the hidden roof
Of Night, and sleeplessly
I watch within Sleep's province.
I have left
The lovely bodies of the boy and girl
Deep in each other's placid arms
And I have left
'Hie beautiful lanes of sleep
That barefoot lovers follow to this last
('old shore of thought 1 guard.
I have begun to die
And the guns' implacable silence
Is my black interim, my youth and age.
In the flower of fury, the folded poppy,
Night.