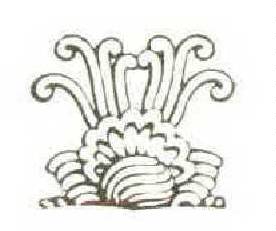 by CHARLES G. BELL
IN LONG perspective rows the cotton now
Is blooming. Better to come at the end of summer
When the warm insistence of that more liquid than air
Billows to its cumulus, and the flat land singing
Under cotton white as its clouds pours fruitfulness.
There are men whose most casual word or gesture
Is a function of their nature and full of meaning;
It is this that we love in those of personality.
So too with a land: therefore our allegiance
Was less to the nation or state than this bowl of the Delta.
For even its crop has the softness of air and water:
Flowing in white merging streams to the Mississippi,
Fleece pillows of the gathered bolls in tall wagons
Drawn by mules over roadways, piled cloudy puffs.
Where we would lie cushioned as we swayed through the town.
Greenville was the center; bales gathered on its wharf.
The stern-wheelers would dock with barges; and black stevedores
With a splendid roll of muscles and rippling oaths
Would load them, and always in the night distance
The low whistles were moaning as they churned down the river.
Sometimes we would ride them to the foot of the bend,
Cross the neck to drift with the stream, the ten mile
Sweep and back where we came; and at dusk from a floating
Log, I have seen them go flickering, down and down,
Bright bearers of cotton into those mirrored glooms.