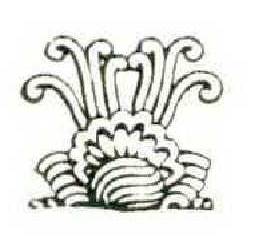 by WALTER DE LA MARE
I SPEAK, none listens; but I hear
My own voice beating on my ear.
I love, but this wild love that yearns,
Foiled from its goal, in haste returns
And my own bosom burns.
Yet all that haunts me I bestowed.
Faint as a shadow on the road
That leads thro' evening into night
Thou wert, till dreaming made thee bright;
And the rich marvel of thy hair,
'Twas I hid all earth's darkness there:
Would I, then, harm what I have made?
O be no more of me afraid!