Beethoven:Missa Solemnis (Arturo Toscanini conducting Lois Marshall, Nan Merriman, Eugene Conley, Jerome Hines, Robert Shaw Chorale, NBC' Symphony Orchestra; RCA Victor: two 12″ LPs in album). For a year, while RCA tape editors perspired, Toscanini withheld approval of this. As issued, it still has imperfections: often the soloists are lost; occasionally an orchestral instrument breaks into strange prominence. None of this matters against the force and clarity of a performance that brings into white-hot focus Beethoven's last, mighty words on the endless drama of God and man, life and death, peace and destruction. The sound is brilliant.
Beethoven: Quintet in E Flat, Op. 16 with Mozart: Quintet in E Flat, K. 452 (Rudolf Serkin, piano; members of the Philadelphia Woodwind Quintet; Columbia: 12″ LP). Pure beauty need not be pretentious, nor does it need much sales talk. The two lovely quintets merit the foudness lavished here in faultless performances. Listen to Mason Jones's incredible soaring born in the andante cantabile of the Beethoven. Recording this must have been a happy chore.
Bellini: I Puritani (Maria Callas, Giuseppe di Stefano, Rossi-Lemeni, other soloists; Tullio Seralin conducting chorus and orchestra of Teatro alla Scala; Angel: three 12″ LPs in album with text or in thrift pack). Bellini's back in business these days simply because Callas is available to sing his almost impossible arias. Here, in this improbable CavalierRoundhead thriller, she has a mad scene to play, with all the implied vocal acrobatics. She really is wonderful. So is the recording.
Britten: 'Young Person's Guide to the Orchestra; Four Sea Scenes and Passaeaglia from Peter Grimes (Eduard van Beinum conducting Amsterdam Concertgebouw Orchestra; London: 12″ LP). Even without the entertaining narrative verses, which would have made it definitive, the Guide is a delightful study in hi-fi orchestra sound. The Grimeshits are impressive, too.
Mozart: Piano Concertos No. 9 and No. 20 (Guiomar Novaes, piano; Hans Swarowsky conducting Pro Musica Orchestra of Vienna; Vox: 12″ LP). Apart from audible pedal noise, not necessarily objectionable, this is faultlessly recorded, and the performers show high taste and insight.
Mozart: Symphonies No. 35, "Haffner," and 41, "Jupiter" (William Steinberg conducting Pittsburgh Symphony Orchestra; Capitol: 12″ LP). Something indefinable keeps these performances from sounding inspired, though they are very, very good, and so is their engineering.
Schubert: Quartets No. 13, Op. 29; No. 14, Op. Posth., "Death and the Maiden"; No. 15, Op. 161 (Budapest Siring Quartet; Columbia: three 12″ LPs in album). The Schubertian's choice must lie between these and the Vienna konzerthaus Quartet's Westminster versions. The latter have more lyricism, the Budapests a leaner style and a sound more quartellike, less orchestral. One vote for Budapest.
Spirituals (Inez Matthews, mezzosoprano; Jonathan Brice, piano; Period: 12″ LP). Some familiar and some less well known spirituals, sung with extraordinary dramatic conviction in a strangely sweet voice, recorded to perfection.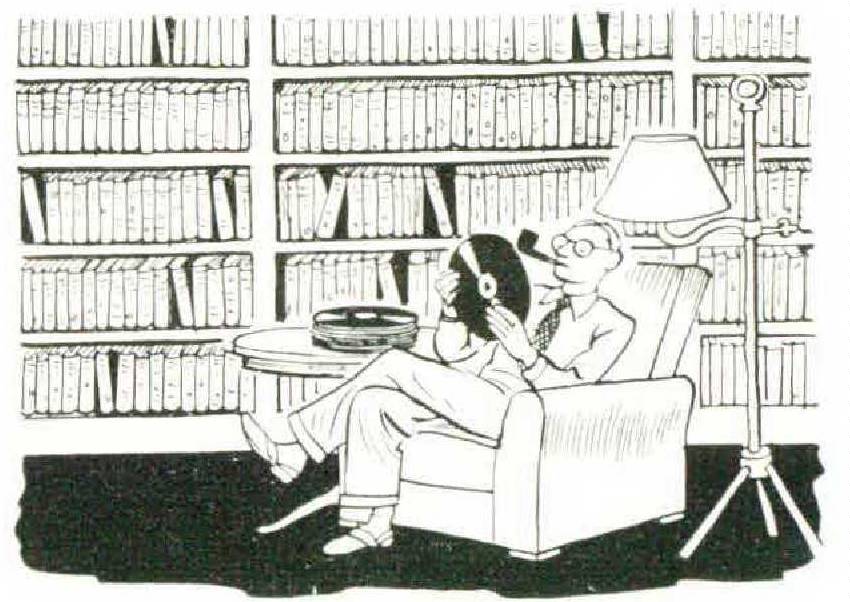 Tchaikovsky: The Swan Lake (Robert Irving conducting Philharmonia Orcheslra; RCA ictor "Bluebird": 12″ LP). A tremendous bargain. Irving, though not a "big" name on records, is one of the world's top-notch ballet conductors. And the suite here is really complete. And the recording is the best Swan Lake of any.
Vanguard Jazz Showcase (Vic Dickenson Septet; Mel Powell Septet; Sir Charles Thompson Sextet; Vanguard: four 10″ LPs, sold separately). These are the product of a joint crusade by jazz-enthusiast John Hammond and Nat Hentoff, associate editor of Down Beat. The music was performed simply for records, with emphasis on high fidelity, and the players joined completely in the spirit. It's chamber jazz, so to speak, full of inventiveness and virtuosity, in conservative bop idiom. The sound is marvelous.