by WALTER DE LA MARE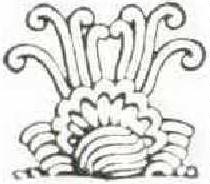 LONG-IDLING Spring may come
With such sweet suddenness
It's past the wit of man
His joy to express.
To see in the cold clods
Green weed 'twixt stone and stone!
The violet nod in flower
Its frail stalk on;
To watch the wintry sky
Shed pallor from its blue:
And beams of purest light
And heat pierce through!
To share, to live, to be
Merely a reflex of
Earth's old divine delight,
And peace, and love!