Looking Toward the Lowlands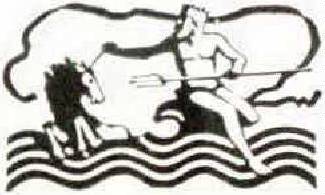 Intercultural Publications Inc., a nonprofit corporation, was established in 1952 by The Ford Foundation to further a sense of intellectual community among countries through the exchange of literary and artistic materials. Such programs complement the efforts of the Foundation to work toward peace in a variety of fields.
The response to the Indian Supplement in the October Atlantic was very welcome; it came from all parts of the United States and from India, where several thousand copies had been distributed. It expressed itself in editorials and in letters from diplomats, from college presidents and students, from industrialists and those who, whether as missionaries or travelers, had had the opportunity of knowing India more intimately than most Occidentals. As one English novelist, who has frequently appeared in the Atlantic, said, "If the Indians could keep that sort of writing up month after month, we'd all be starving. But I suppose it's the pick of the best work ot their best writers."It was the pick; and as far as we can judge, the selection has had a far-reaching, beneficial result.
Intercultural Publications is carrying out its program of cultural exchange in a number of ways. The work of American writers and artists is carried abroad by the magazine Perspectives, which is published in four languages and distributed throughout the world, and by a series of anthologies in translation brought out by foreign publishers. Selections from the arts and letters of other countries will be presented to American readers in the Atlantic and in the pages of a special English-language edition of the UNESCO magazine Diogenes.
The editors of the Atlantic and the directors of Intercultural Publications hope that such exchanges of cultural material will open friendly windows through which Americans and the people of other countries can begin to see beyond their differences to those higher aspirations and creative achievements which they hold in common.