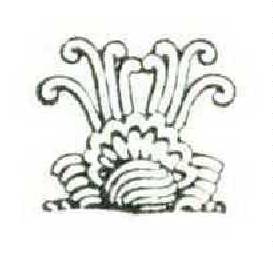 by ADRIENNE RICH
IN this long room, upon each western pane
The sunset wreaks its final savage stain;
And we, like masquers costumed in an air
Outerimsoning the gaudiest cock that crows,
Parade as torches and diabolos
Along the blood-red spiral of the stair.
An imminent amazement of the heart
Constricts our greetings as we meet and part.
A gesture or a cry can make us turn
Ready to bid a sudden sharp goodnight;
Yet still delays the dark, still cockerel-bright
Smoulder the dyes in which we wade and burn.
Not tragical, the faces that we wear:
A modern gaiety, fitting as despair
Shall pass the hour till domes and sunsets fall.
Extravagant and ceremonious words
Shall fill the air like flights of jeweled birds
Uncaged upon a flaming carnival.
In this outrageous spectacle of time,
What's left us but the life of form, of rhyme —
The work so disciplined, so sternly wrought,
The flashes of the mind so boldly penned
That when the sunset gutters to its end
The world's last thought will be our flaring thought?