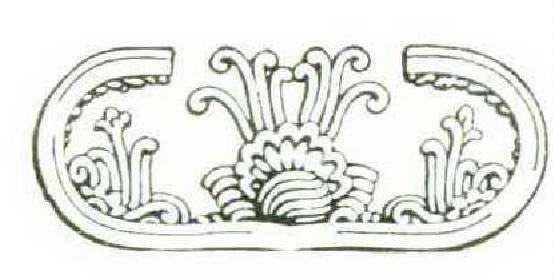 by ARCHIBALD MACLEISH
THE OLD MEN IN THE LEAF SMOKE
THE old men rake the yards for winter
Burning the autumn-fallen leaves.
They have no lives, the one or the other.
The leaves are dead, the old men live
Only a little, light as a leaf,
Left to themselves of all their loves:
Light in the head most often too.
Raking the leaves, raking the lives,
Raking life and leaf together,
The old men smell of burning leaves,
But which is which they winder — whether
Anyone tells the leaves and lives
Anyone left, that is, who loves.
WHERE THE HATYFIELDS WERE
COMING down the mountain in the twilight —
April it was and quiet in the air —
I saw an old man and his little daughter
Burning tlev meadows where the hav fields were.
Forksful of flame he scattered in the meadows.
Sparkles of fire in the quiet air
Burned in their circles and the silver flowers
Danced like candles where the hayfields were,
Danced as she did in enchanted circles,
Courtseyed and danced along the quiet air:
Slightly she danced in the stillness, in the twilight,
Dancing in the meadows where the hayfields were.
WHAT THE OLD WOMEN SAY
OUT there in the fighting
Each day is doubt,
Each night is dread,
Dawn is disaster.
Even at home in the house
If the lock creeps in the socket
The roots of our sleep wake.
We lie listening.
Like flood in a field it comes —
No sound but suddenly
One more slone has vanished
A dyke drowned.
Never again in our lifetime,
Never will fear end
Or the old ease return to us:
Childhood remembered.
Never again will we wait
Content in the dark till our daughters
Off in the evening somewhere,
Laughing, eome home.
THE PATRIOTS
WHEN liberty is headlong girl
And runs her roads and wends her ways
Liberty will shriek and whirl
Her showery torch to see it blaze.
When liberty is wedded wife
And keeps the barn and counts the byre
Liberty amends her life.
She drowns her torch for fear of fire.
THE BED
MY bed grows narrower as I grow old.
The hurt must on my heart lie, right or wrong.
It has no place but this to turn and toss
That once could sleep beside me the night long.
THEY COME NO MORE, THOSE WORDS, THOSE FINCHES
O WHEN you're young
And the words to your tongue
Like the birds to Saint Francis
With darting, with dances —
Wait! you say, Wait!
There's still time! It's not late!
And the next day you're old
And the words all as cold
As the birds in October
Sing over, sing over,
Sing Late! Late!
And Wait! you say, Wait!