by ETHEL JACOBSON
ROVER FORSAKEN
His joy is shattered,
His faith is shaken.
We went for a ride
And he wasn't taken.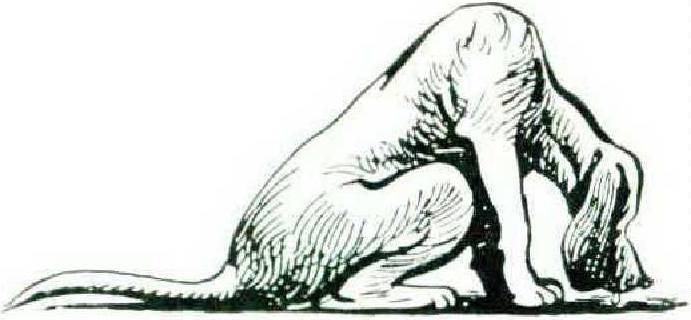 ROVER TAKEN
HE plunges, he lunges
From laps to faces.
We're scattered and battered
By manic embraces.
He dances. He pants
Down the driver's neck.
Rover's in clover —
And we're a wreck!