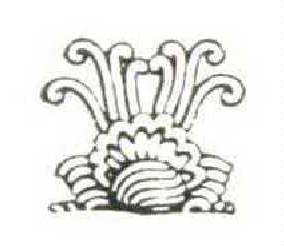 by MARGARET McGOVERN
THEY said: with God upon pour tongue,
The world will change.
And though I was so light and young
It seemed not strange.
That bread could be 11 is earthly lair
And wine His Blood:
To me was but His heavenly flair
For giving food.
Ah, never was there such a shine
On land or sea
As in that thrall of His and mine
Eternity!
Never a child more joyous felt
That life was true:
Yet when my all of being knelt
The Source unto —
So sudden pierced my love of Love,
So loath to cheat
The Word made flesh and all thereof,
I wept to eat.
They said: though you are light and young
He will not change.
And there with God upon my tongue,
The world grew strange.