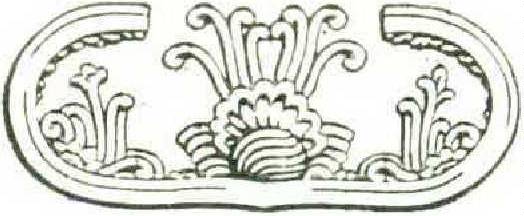 HERE ENDS DESIRE
THE furrow ends in the white birds,
There are no houses and no words
Any more beyond that blue
The little farm runs up into.
The rippling corn knows this is all,
The last sweet cascades of it fall
Over and touch the stars of salt,
The living ladders of wild vetch halt.
The thorny bronze wild-briar knows
And opens its last, its sweetest rose
On the azure otherwhere
Where no bush will ever bear.
The youngest, friskiest ram-lamb gazes
Into a silence that amazes
And sees life there is only wings,
Not running warm and woolly things.
The bronze small boy stares into the end,
There is no love, there is no friend
To follow farther into that bright
Conclusion more complete than night.
The old pines lean with turned-back boughs,
Here ends desire, peace and plows,
The late last house hangs on the hill,
The rest is sea and strange and still.
THE BEST CROP
THERE'S one sad thing about the small
Farm: the finest crop of all
Will never keep, can never be
Saved in perpetuity.
The slender far-eyed, blue-eyed ones,
The little daughters and the sons
Of farms under the Northern Lights
Will not always be here nights.
Growing up for them means going,
After the apple crop, after the mowing,
Sooner or later, for worst or best,
They will be gone to the south or west.
There never will be room for ten
Straight-boned women, smart straight men
On a farm that has three cows,
Where one horse pulls the modest plows.
The homemade sled is put away
For a nephew, the tanned hay
Is housed for cows that will feed others,
Sisters bid good-bye to brothers.
The small room for a small boy will
Be a small boy's heaven still,
But not for the old one; he will grow
Where no firs glisten under snow.
Good-bye to lighthouse, harbor star,
It is the bronze old way things are,
The youngest boy will walk the hush
Of evening lonelier than the thrush.