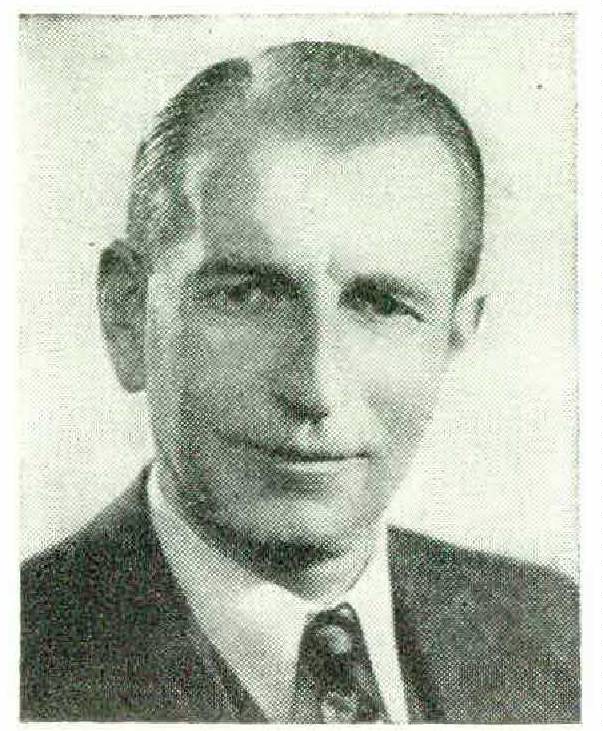 BEACON HILL is a town within a town, and Charles Street is its main artery. Charles Street, whose western windows once looked out over the Charles River at high tide and the mud flats at low, is any American Main Street churning between two high walls of Georgian brick. The motor manners are no better here than what you endure elsewhere. Pedestrians poise at the intersections of the noisy stream until the irascible trucks and cars are momentarily becalmed by the red and yellow light; then they hurry between the bumpers, dragging behind them the intimidated Airedale who hoped he was going to grass.
Above the noise stand houses of rose well-weathered brick, houses still proud of their past and still very much alive. In one of them lived Mrs. Fields, whose husband once edited the Atlantic, and who entertained Dickens and Thackeray when Charles Street was the most congenial pause on their lecture tours. In another lived Governor Andrews, the sparky boss of the Commonwealth during the Civil War. The houses are still erect, still Georgian, still untouched in the upper stories, whose dormer windows reflect the sunset across the river. But the street level has been thrown open to commerce; the partitions separating the old reception rooms and the dining rooms have been torn down, and in the enlarged spaces are the shops which keep us alive and curious.
Charles Street has more Old Curiosity Shops per square foot than any other thoroughfare in North America. Since I am no collector of antiques, I can only place their value in what the Reverend Mr. Spooner would term "unsold tums."It is of the individuals who run them that I like to speak. Take Mr. F. — or rather let yourself be taken by him, for I doubt if he has ever been taken in a deal. Mr. F. and his good friend Mr. G. were viewing, not long since, the ruins of a magnificent highboy which had come down over the road from Portsmouth. For reasons unknown, the barbarian who previously owned it had sawed off its four legs, so there sat the beautiful body on the floor of the shop. "Well,'' said Mr. F., "I hope the — — saw slipped and took off his legs too!"
Mr. F. will view with his quiet disdain the alleged antiques which are bestowed on young married couples. He knows so much more about woodwork and its falsification than you or I that there is no challenge to his authority when he remarks sadly, " I don't mind a reproduction but — — I hate a fake." In his standards Mr. F. is quite as authentic as Mrs. Jack Gardner ever was.
The spirit of Dickens lives on here and rubs elbows with the old world become young. Mr. and Mrs. De L. came to Charles Street twenty-five years ago and with the taste and energy of Italy they began to build up a fruit shop — fresh fruit from California, Florida, and Georgia, good groceries and good cheese for the Bohemians on the back side of the Hill, snacks at almost any time of the day and night sold cheerfully in a shop where in zero weather you could see your breath. Rumor had it that there was no furnace, nor would the owner install one, but Mrs. De L. with her black shawl over her shoulders was always there generating warmth and ready for any emergency. During the war one of our grand dames came clumping in with her stick to order barley flour and dried peas. "No barley flour and no dried peas," said Mrs. De L. "What," said the grand dame, "no barley flour and dried peas? What is the world coming to?"
When the De L. cat (for whom Mickey has a blustering respect) had kittens, my wife naturally asked how many there were. "Why, she's a society woman,"said Mrs. De L., "she never has more than one at a time."
The De L.'s kept their loyalty and they kept their savings. A month ago they bought four of the brick buildings on Charles Street, including their own, for the lump sum of $86,000. That is the kind of thing that makes us proud.
We have been proud of others but, this being New England, we are careful not to express our pride in anything but our eyes. We were very fond of old Mr. Gr. who cobbled our shoes for thirty years, educated two sons, sent a daughter to Radcliffe, and then folded up his leather apron and passed the shop on to his apprentice. We still recall his hand-illuminated sign beginning, "Your pedal extremities will be well cared for in this store. . . ." We are proud of Michael, as broad as he is tall, who was half an inch too short to join the police force and who despite the proper backing declined a college education because of his devotion to the fish market. We are proud of Mr. McL., the pharmacist, our light house in all weathers, a specialist in colds, our alleviator of insomnia and indigestion, and the discreet host of small boys with a sweel tooth.
We are immensely proud of our fighting Mrs. Fs., who came from France bringing to us the taste of Paris. She and her husband operate the most lovely florist shop east of San Francisco. She is spunky us a terrier, but when France fell she was disconsolate, and took to her bed and was eventually taken to the hospital. On the third day, so she told me, the doclor said to her, "So you won't get up? But it isn't going to change anything in France if you stay in bed all your life. It's up to you."Up she got and in three months was beginning to plan for the shipments of food and drugs which she sent over to those in the Resistance.
Mrs. Fs. has dancing black eyes and the best Gallic wit on the Street. Her flowers obey her. They are spick-and-span, heads up, and in full blaze. The doors of her shop are always open, the pots and flowering shrubs reaching toward the air, toward your eyes, toward your pocketbook. She was walking briskly along Charles Street one day with a friend of mine when she encountered Lady Bountiful. "Oh, Mrs. Fs.," said the Lady, "that arrangement you made for me was so lovely — you know, it won Second Prize at the Show!" Mrs. Fs. thanked her and turned into her shop, my friend with her. "Did you also arrange the First Prize?" asked my friend. "Yes, of course," said Mrs. Fs.
The flowing stream
I notice that our restaurants are more of a congregation in these days. Students, the white-collar girls, taxi drivers, booksellers, the milkman checking his account, old couples whose children have grown up, young families tired of washing dishes — we are coming together much more frequently in these cafés and kitchens where, under the bright lights and the shouted orders, the food comes hot, tasty, and inexpensive.
By day or by night Charles Street is the flowing current of Democracy. Our little square gem of a Meeting House has been taken over by the Armenians, who worship in it in the ritual of the Greek Orthodox. Our Chinese laundrymen are now ton rushed to sew on buttons. It is a mystery to me how M., our beloved Jewish tailor, ever gets his head above the press of clothes.
Some years ago a poet we will call R.F. lived among us. He would pound the pavement late at night, as is the poet's habit. One — night one morning rather, for it was after two — he was boxing the Esplanade, and as he walked along the Cambridge shore, his eyes on the dark mass of the Hill crowned by the illuminated golden dome, a car drew up behind him. "Greatsight, isn't it," said an Irish voice thick with John Jameson.
"Not bad, not bad," said R.F. over his shoulder, the New England in him coming out.
The car rumbled along in low. "Greatsight hell," said the driver. "Say, who the hell are you, the late George Apley? Get in here and I'll drive you home."
"You have been having a few, haven't you?" said the poet., turning.
"Maybe I have. I've been to a rally," said the driver. "Get in and I'll take you home." And as they drove toward the Hill he, the politician, continued his scolding. "That's the trouble with you damn Bostonians. You don't know what a good place you've got here," he kept saying. "Now look at us Irish. You had the whole Hill a hundred years ago. Now we have got you half off it and in another fifty years you'll all be gone!"
Of course the Irishman was wrong. The Hill won't be his monopoly, nor will it be ours. It will be a blend.
To hear and see that blend, to shake its open hand, to feel its warmth and hospitality, to see the revealed beauty of the houses that went up between 1800 and 1812, one should be on Beacon Hill for Christmas Eve. Now the traffic has stopped and the streets are surging with groups arm in arm. Eggnog is in the punch bowl, and behind the candlelit windows old friends are blending. Outside, at a distance, one hears the bell ringers, and closer, on the stoops of Louisburg Square and Chestnut Street, the massed choirs stretch away into the darkness as once again rise the dear familiar words:
"O little town of Bethlehem!
How still we see thee lie."
Short slices of life
As a change from the capacious, many-peopled, sometimes windy novels which have been selling by the pound this autumn, it is refreshing to turn to a trio of short books.
The first I have edited, and can therefore speak of only as a partisan. The Wedding Journey by Walter D. Edmonds is a little idyl, a gay, serene, picturesque story of a honeymoon couple, in 1835, traveling at four miles an hour through the unspoiled beauty of the Erie Canal on their way from Schenectady to Buffalo and the inevitable Falls. It is a lighthearted narrative in which nothing spectacular happens to Roger and Bella. Their oblivion is momentarily threatened by gamblers, they are witnesses of the customary brawl at the Locks, and more than one man on the crowded little packet boat has an eye for Bella's beauty. There is a virginal charm about this novelette out of Currier and Ives, charged as it is with that electric current of two attractive young people who are beginning to find each other.
Jenny Villiers by J. B. Priestley is such a dexterous and touching novelette that I have read it twice before clearing my mind for its appraisal. It is a ghost story and, unless I miss my guess, has the makings of a successful curtain-raiser. The story begins in the Green Room of the Theater Royal, a rather famous old theater in the English provinces. To the Green Room Martin Cheveril has retired after a disillusioning rehearsal of his new London production; the playwright is weary and dismayed to the point of illness and, as he thinks, at the end of his rope. The local physician has given him some tablets for his low blood pressure and as he sits in the old paneled room, deep in his chair and overdosed with sedatives, his mind strays across the borderland of reality to meet the ghost of Jenny Yilliers, the lovely young actress who played the juvenile leads, who rehearsed in this very Green Room a hundred years ago, and who died before she was twenty-five. Jenny and the little Repertory Company in which she starred return to play again within the soft radiance of the single light. We see Julian Napier, her leading man and her lover, Walter Kettle, her gaunt, jealous little stage manager, and the pompous Mr. Ludlow; and we see them as they saw Jenny, rehearsing and finally shining as Viola in Twelfth Night.
Mr. Priestley, with his love of the old and his unerring touch of the (heater, has woven his narrative back and forth from past to present, front neardeath to rejuvenation. Is Jenny the ghost escaped from the bonds of her years or an image from Cheveril's own deeper self? We never know for sure; nor did we know in Robert Nathan's Portrait of Jennie, that other haunting novelette. But we do know that this deft story has in it the lifeblood of the stage, and we know the moral: that the theater has always been dying for the old hands, and that it is always being born again for the new.
To the short novel John Steinbeck brings simplicity, the power of suggestion, and naturalness, which convey a. great chad within a limited space. To his fine trio, Of Mice and Men,The Moon Is Down, and The White Pony, we now add The Pearl, the story of Kino, a Mexican fisherman, his wife Juana, and their baby Coyotito; the story of how the baby was bitten by a scorpion and of how Kino—to pay the doctor's bill dived for and brought to the surface a pearl beyond price. What happens thereafter is for you to read.
Within the lineaments of this Mexican folk tale and with silk-smooth, deceptive simplicity Mr. Steinbeck is doing what he most enjoys; laying bare the human nature of primitive people, showing us their capacity for endurance, their resistance to domination (the supercilious doctor, and the pearl dealers who try to cheat); showing us the peasants' instinctive love and protectiveness, their wisdom (as in the old beggars), and the songs which best express their emotion. One can take this as a parable or as an active and limpid narrative whose depth, like that of the tropical waters which Steinbeck so beautifully describes, is far more than one would suspect.