Take Two Thousand Cucumbers
FOOD

By DAVID L. COHN
TAKE two thousand cucumbers," begins the recipe for making pickles as set out in The Home Queen Cook Book, published more than fifty years ago in Chicago. The modern family, shrunk to the pitiful dimensions of Papa, Mama, Junior, Sister, would pale at the notion of taking two thousand cucumbers to make its pickles even if it could be aroused from the torpor induced by buying everything readymade— a narcotic habit which, more than Federal planning, marks the ultimate decay of American self-reliance. The family of the nineties, as all know but few admit, belongs to the dead past, together with brewery horses, torchlight parades, plush lap robes for buggies, and the quaint concept, once so prevalent here, that God helps those who help themselves. The family is now but a sociological convention useful for freshman textbooks; a legal fiction convenient for the settlement of tribal disputes and the inheritance of property; an outmoded fact employed occasionally by orators who call it the keystone of the nation.
Whatever sociologists, lawyers, and orators may say, it is clear that the family is a poor and feeble thing. Tied to the can opener and the electric refrigerator which perpetuates the tastelessness of the tasteless, it is frightened into stomach ulcers by horrendous advertisements which make it fear that the vitamins of its assembly-line foods are not sufficient to sustain even the feeble pulse of its languid life. Shadowy patron of the self-service grocery store where ghost deals with robot in an inhuman world of tin cans, glass, and cellophane, stranger to the sweet pungency of dill, the cool rustic masonry of great stone crocks, the homely but subtle chemistry of pickling, and unable to do anything on its own, such a family would never attempt to convert a cucumber patch into pickles.
But in the nineties — a period already sere and ivied — things were different. We were a lusty race. The grocery cat slept soundly in the cracker barrel while midnight mice created a delicate fretwork of droppings along the grocery shelves. Cheese and women came in generous rounds. Beds were as broad as a battlefield, and many a family contained enough boys for a baseball team. Windows were closed at night to keep out fevers bred by night air. Everybody wore long woolen underwear in winter and drank sassafras tea in spring to thin the blood. Gentlemen sported fur derbies and luxuriant whiskers; the more effete carried the fashionable gold-mounted combination toothpick and ear spoon. Ladies played croquet on green lawns in the long summer twilight, had about them an aura of verbena or heliotrope, and, so it is said, would accept no presents from men — except books, candy, flowers — unless they were of the family or were engaged to the ladies. Men lived in big houses, had big families, ate hugely, drank gallons of patent medicines to cure heartburn, cycled a hundred miles in order to win the Century Medal of the League of American Wheelmen, and occupied six full feet of earth when they died.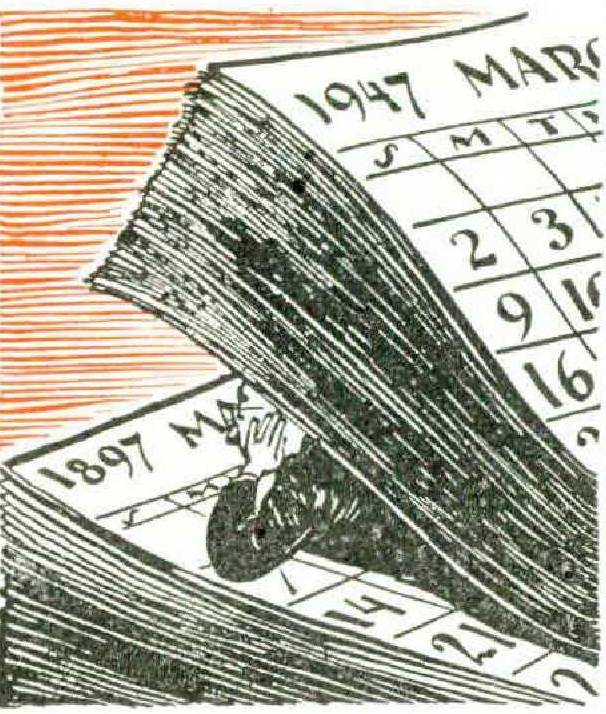 DAVIDL. COHN is a frequent contributor to the Atlantic.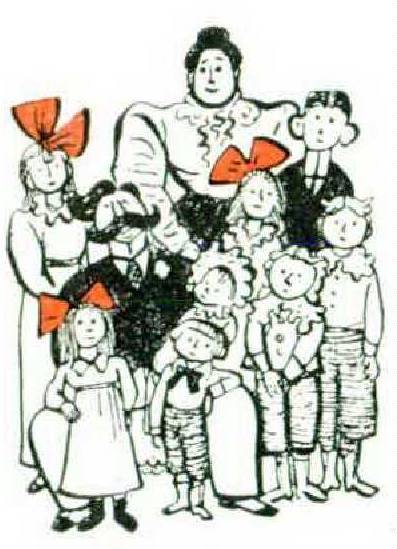 This was of course at a time before the land had become enriched by the blessings of vitamins, psychiatry, Elizabeth Arden, canned mayonnaise, rayon, and mail-order courses in charm. By way of partial recompense, however, for these benefactions yet to come, fat fryers were two for a quarter, eggs a dime a dozen, and the country was safely in the hands of the Republican Party — as it had always been and would continue to be. In that pastoral day, when Pa caned Junior's bottom with no Freud to stay his hand, and women planned meals while God planned families, the American household regarded it as a matter of course that it should take two thousand cucumbers to make its pickles.
The people of the period lived harmoniously. Their lustiness was not without elegance, just as, in superior men, in the best bacon, in the most venerable cheeses, refinement contains touches of earthiness, fat meat alternates with lean, delicacy of flavor is pointed up by vigorousness of odor. Consider, for example, the napkin. A long step upward from the primeval was taken when man, distinguishing himself in this wise from beast, first began to take his food to his mouth instead of taking his mouth to the food. He made a longer step when he abandoned sand, bark, or the sleeve of his shirt for the napkin. He was then, however little he knew it, on his way toward the palace of the Mogul emperors at Delhi, Hampton Court, and Versailles.
The napkin, at first crude, eventually became fine linen, while laws of elegance decreed that it should not be laid limply upon the table but should be folded into pleasing shapes and so become a graceful accessory to the board. For civilized people know that the eye as well as the nose is adjunct to the palate, and when these form a trinity, salivary juices and conversation flow freely, contentment stands behind the chair of each guest, and the gracious host, beaming, is beamed upon.
As the Prophet is known by nine and ninety names and he who would acquire merit in heaven seeks to learn them all, so there was, in the Arcadian time of which I speak, a multiplicity of ways of folding napkins, all of which the diligent housewife aspired to master. The reason for this, The Home Queen says, was that "modern refinement demands that the dining room, the table, and all that is placed upon it shall be made as attractive as possible. From this requirement have arisen the many fanciful forms into which napkins may be folded as described in this department."
I list here a number of ornamental napkin foldings for whatever antiquarian interest they may have for the deracinated, harried, pigeonloft-dwelling, gulp-and-gallop people of our times. This is more by way of stirring perhaps a faint pride of ancestry in their sluggish blood than out of hope of weaning them from the dark corners—called "dinettes" or "breakfast rooms" — in which they cheerlessly ingest congealed messes concocted for them by distant corporations. Nor do I cherish the fruitless dream that I shall, in this manner, shame them into making joyous bonfires of the miserable little squares of coarse paper nowadays called napkins. As the dimensions of the American economy have expanded, so have the dimensions of American living shrunk; but it is the province of the historian to record rather than to exhort.
Easiest of napkin foldings—and therefore the favorite of brides — was the Escutcheon. More difficult, but more pleasing to the eye, was the Crown. This handsome design required well-starched napkins; the bread was placed inside, underneath the crown, and the base was ornamented with a slight wreath of flowers. A prettyaddition was made to the Cocked Hat or Boat by attaching to it, with a ribbon, the menu card and the name card, to resemble a sail. The Double Horn of Plenty was favored for Christmas dinners. One horn contained holly; the other, fruits and nuts. But whatever the design — whether it was the Minaretles, the Archbishop's Mitre, or the Colonne de Triomphe — rigid specifications were set. Napkins must be of fine quality, dampened with starch before folding, smoothed with a hot iron, and folded while warm. The Home Queen, looking upon all this and finding it good, reaffirms the ancient wisdom: "Every good housekeeper is a benefactor of the race."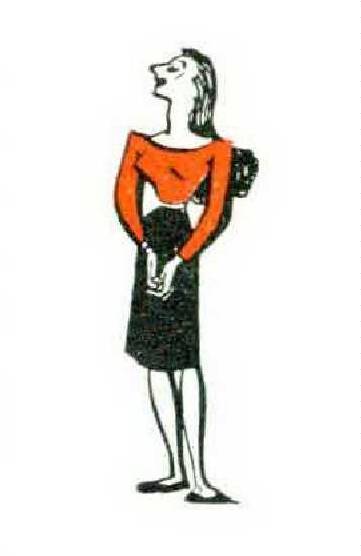 The housekeeper's day began with providing a substantial breakfast for her family. This meal was not then, as it now is, a birdbath of fruit juice, cereal, and coffee, followed by a bird peck on Mama's forehead before rushing to the office. On the contrary, we are told, "the custom of swallowing a cup of coffee and 'snatching a bite,'before going to business, cannot be too strongly deprecated. It is doing much to lay the foundations for dyspepsia and nervousness." Yet breakfast, during which "one may read letters and glance over the newspaper,"after a turn perhaps at the back-yard woodpile for exercise, was relatively simple. It was a mere matter of oatmeal with cream, followed by meat and vegetables, hot cakes and coffee, and "ripe fruit in its season."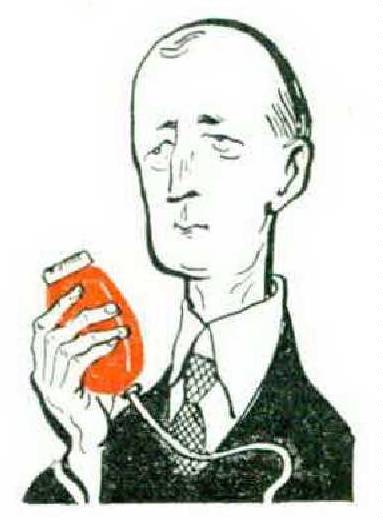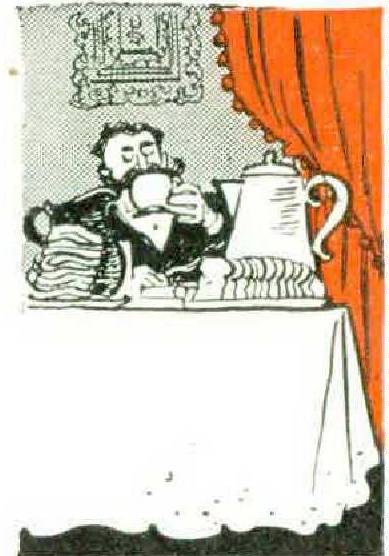 The midday meal, when men strolled leisurely down the leafy streets of spring to their homes for dinner, was designed to be more sustaining than the morning whimsy. It consisted, typically, of bean soup, thick slices of roast beef with browned gravy, baked sturgeon, mashed potatoes, green peas, beets, macaroni and cheese, light bread, biscuits, lemon pie, plum pudding, cheese, coffee. After dinner the household took a nap. Then the leaden deer on the lawns and the leaden hounds and the leaden rabbits abandoned their accustomed places to play with one another in blue Ohio haze. Mr. McKinley sat ponderously upon the Constitution in the White House, his mighty limbs protecting it from evildoers.
The sun went down, birds returned to their nests, men to their homes, and it was suppertime. This was of course a snack after the large midday dinner: cold roast beef, chicken croquettes, pickled peaches, potato salad, canned egg plums, ribbon cake, coffee.
The cocktail party, that flagellant form of whirlingdervish entertainment which at its rush-hour moments is the equivalent (in the Russian expression) of having the devil thresh peas on your face, was unknown in the nineties. (So, for that matter, were aspirin and the income tax.) But garden parties were often given. The hours were from one to six. Luncheon was served at two o'clock, and "it is customary to have a brass band or trained glee club, or both, to enliven the occasion." Gentlemen — such were the austerities of the manners of the time — were expected to remain awake and vertical throughout the afternoon. Outdoor luncheons being informal, the company, however accustomed to eating lustily, found almost picnic-primitive fare at table: baked fowl, boned fowl, baked fish, cold tongue, raw oysters, lobster salad, chicken salad, vegetables, sandwiches, cheese, jellies, preserved fruits, Bavarian cream, chocolate cream, ices, cakes, fruits, confectionery.
Everything in this country was then on a massive scale: mountains, lakes, forests, floods, blizzards, men's and ladies' figures, whiskers, bosoms, lodge emblems, furniture, draperies, jewelry, houses, families, meals. Giants, living their lives against a stupendous continental backdrop, the people behaved becomingly. Thus the standard number of guests for a garden party was evidently one hundred, or its multiple, for The Home Queen tells readers THE QUANTITY OF MATERIAL REQUIRED FOR ENTERTAINING ONE HUNDRED PERSONS.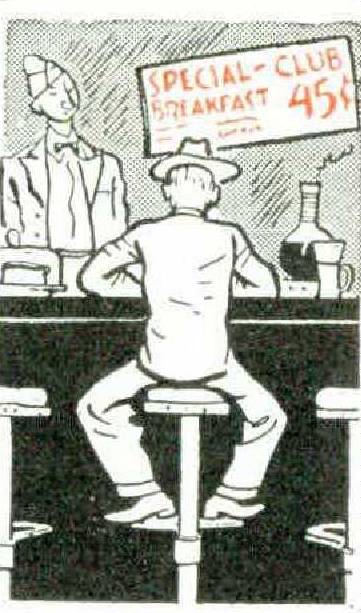 Many things in the United States are still on a massive scale: mountains, lakes, floods, dams, dust storms, political errors, veterans' conventions, pre-election promises, cultivated blueberries, neuroses, the national debt, stomach ulcers, and the divorce rate. But Polyphemus has become a pigeon. He lives with a wispy mate in a tiny cubicle, has one or two feeble offspring, nibbles at leafy vegetables, moults early, and dying without having lived, is laid upon a narrow shelf in a corporate-owned mausoleum, whose stock is a legal investment for the trust funds of widows and orphans.
Sometimes civilizations die and we mourn their passing without deploring it, since death comes to all living things. Sometimes they are destroyed. Then, as in Athenian Greece and Aztec Mexico, we preserve the monuments of their greatness and are enriched by their achievements. But our civilization is withering away. Lettuce salad is the opium of the people.