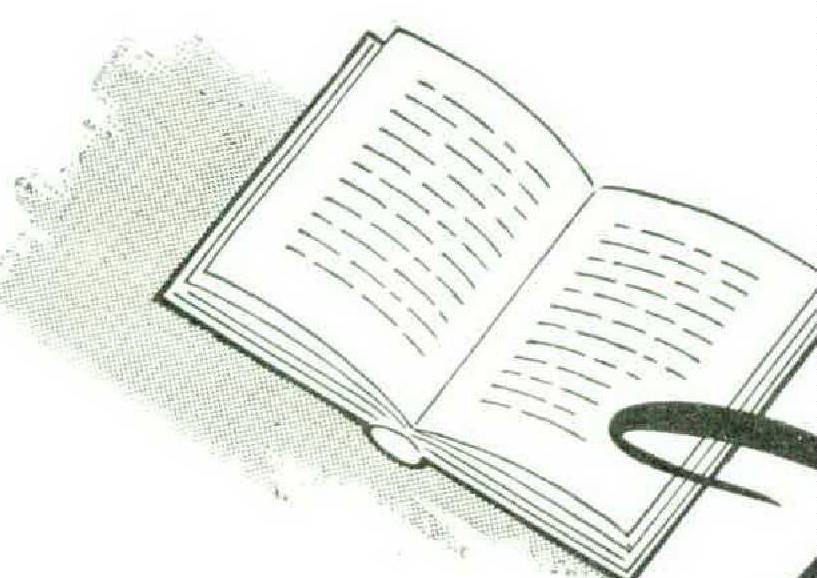 BY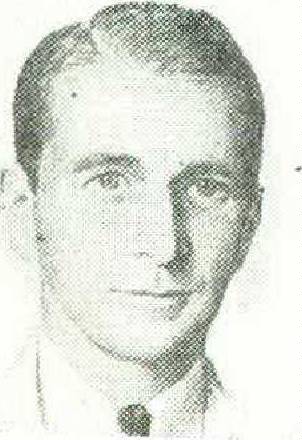 THE death of H. G. Wells is the loss of a mind brilliant, fearless, and prophetic. This little cockney, trained (and imprisoned) as a draper's apprentice and educated with such prodigious energy, rose to be one of the most representative of British authors. With Masefield, Conrad, Shaw, Galsworthy, and Bennett he wrote for the Anglo-American world: his books were as much at home on this side of the water as in England. As Kipling spoke for the Empire and in stories like The Man Who Was foreshadowed the Churchillian suspicion of Russia, so Wells spoke for Britain in the calm before the storm. Both Kipling and Wells looked down the muzzle of the gun, knowing it was loaded, but it was Wells who, in books we refused to take seriously, foresaw the death-dealing of the two world wars and who imagined national suicide carried to its irresistible conclusion.
From a friend of Mr. Wells and one of the most eloquent elders in England today, H. M. Tomlinson, comes this letter which I take the liberty of quoting both for its beauty and for the light it sheds on Anglo-American literature: —
DEAR TED: —
I took your letter, all so friendly, to Bideford in Devon, to reread, and to answer from there; but that land of Amyas Leigh and Salvation Yeo (I suppose you have read Kingsley's Westward Ho!) is so still and sleepy a place, and yet with a light of so bright a quality, as if it had more of the original virtue and genesis and innocence, that I did no writing at all. (Yes, one piece a word to the memory of H. G. wells for the Society of Authors magazine, for he was an old friend of mine as well as a great man.) His going, which was expected, left an awful emptiness of horizon; so I was left to stare at some familiar scenes I have put into Old Junk and Gifts of Fortune, and brood on the past, and on change, and progress. The light of Bideford Bay is just as it was before America was discovered, or the Armada fought; but I am older; and Wells is dead. completely puzzled by contemporary literary opinion in America. I can't make out why this and that is admired on your side; and why what once was the accepted standard — here and with you — is now, apparently, in the everlasting discard. I think most American readers must be unconscious that anything has happened, yet that their standard has ceased to be anything like the one we still hold is causing us as much perplexity as Russia's view of democracy. I could give you instances (gathered mainly from the reviews and quotations in a famous American monthly, but not the Atlantic) though I will not. Something, anyhow, has happened on your side, to the art of writing, and to the values that one ought to look for in a book; and I am curious, and want to hear you speak about it. I say, hear you.
My wife was with me. We spent our honeymoon at Appledore, below Bideford, at the mouth of the Torridge, and once more we sat on the stern-board of the Mona (that craft sails in Old Junk) with Yeo himself handling the main sheet, as he did over forty years ago; and the lapping of the water under bn prow was as if I could hear the past. Nevertheless, there the rusting landing craft of the late war were lying up, on the sands of a falling tide, and Yeo once removed his pipe to remark that if "They" don 't renounce the atomic bomb, "They" will use it again. "The only way to get rid of the next war," he said, through his pipe, which he wears habitually, "is to jettison now the means to make it."He always was a wise old bird.
I wish you had been with us. I'd have shown you something for your eye. Not that I haven't wished also that I had been with you and your son catching trout at Beverly, and by the Penobscot with you and David (my love to him, too). Though how America will ever be seen again with these eyes, and prices and visas what they are, is past thinking of, I 'm afraid. The greater the speed of facilities of travel in this Age of Science, the less we can move about. Another victory in a war for freedom and we shall all be slaves, as a Frenchman recently remarked.
And yet there is much I want to say and to ask of you. Like others here— I mean writers— I am
Have you noticed that no contemporary Britisher now sells his book on your side, except one name or two, or three or so, that we over here know what to think about and how to place? Not that this matters much to me personally, except that I had been hoping that the last time I was in Boston was not the last time. Still, it does matter to English letters. It does matter to our cultural relationships; we ought not, in art, to puzzle each other. After all, Whitman did not puzzle London when he yawped. There was some rejoicing over here. Is it the new era of Hollywood, and bulk productions? Is that it? Once again the machines, the technologists, or the promoters, to even the undoing of art? Well, I suppose we must expect it.
I read this week a long inquisitive interview with that man, now on a visit to London, who, it appears, losses the censorship of films in California —an unofficial censorship, except that the producers themselves are its employers — and his views of what's what, and of virtue, and the real right thing in letters, had to be read to be believed. Even so, I should have supposed the interviewer was not quite just to that man, except that his portrait went with the printed matter. That convinced me. There was such a man, and such opinions of supreme authority where writing is concerned. O God, O Nature! There it is. I don't like this New Age. In fact, I hate it. If it isn't the devil's work, then it isn't anything like the Divine Purpose I have innocently accepted as vital to our direction in all we do. Bless you!
TOMMY
Is it true then that our worlds are growing apart? Here is one way to test the question. During the First World War approximately 30 per cent of the Atlantic's content came from British writers and there were issues in which they outnumbered the American contributors. But in the years 1940-1945 our contributions from Britain seldom ran higher than 15 per cent of our total. This decline in our intercourse was a direct result of the Island's exposure: the intensity of war work and the hammer blows of the Luftwaffe left little time or place for creative writing. Men too old for the uniform could find no sanctuary comparable to that which enabled, which even stimulated, Galsworthy, Wells and Co. to do their best from 1914 to 1918. The sharp decline in the quality and number of British manuscripts was a direct result of Göring's censorship.
Where there was so much fortitude, there was bound to be some good writing, however sparse: Laurence Binyon 's poems. Tomlinson 's essays, and Churchil 's speeches, which denounced the blitz with Elizabethan spirit; Rebecca West's Black Lamb and Grey Falcon, which appeared in 1941; the novels of Arthur Koestler, the European exile, and Howard Spring, the Midlander; the versatile and ironic autobiography of Sir Osbert Sitwell, the Four Quartets of T. S, Eliot. It shifts to the other world as a chance meeting in the hotel sends Gregory's mind back across two world wars to the golden age of 1912, to the Yorkshire which he had known as a boy of eighteen when in love with life and half in love with any one of the Alington sisters.
The new reciprocity
What. Mr. Tomlinson overlooks is the newreciprocity which continued to flow across the Atlantic despite Göring's censorship. Books were a very real part of Lend-Lease to Britain, and American authors — Marquand, Steinbeck, Hemingway, Robert Frost, Rawlings, Walter Edmonds — brought a fresh quality to a hungry market and helped to compensate for the shortage of war. A novel like For Whom the Bell Tolls could not be kept in print; there was not enough paper to satisfy the demand. By 1943, 37 per cent of the new books read in Great Britain came from this side of the Atlantic.
This two-way traffic was increased by the work of those British writers who had taken refuge in America: Somerset Maugham has written three books during his stay, one of them, The Razor 's Edge, immensely popular; C. S. Forester, Aldous Huxley, James Hilton, and Christopher Isherwood all put their roots down in California, where the air seems salubrious for their prose. In Maine, A. J. Cronin finds a climate not unlike his native Scotland. And in the vibration of New York City, W. H. Auden has found himself at home.
I should be surprised if this reciprocity would not increase in the year ahead. Certainly we on this side are as keen to reappraise those British talents which are reasserting themselves after five years' silence as London will be to reappraise the new Eugene O'Neill. We have marked, and for my part applauded, the greater depth discernible in those first post-war novels, Brideshead Revisited by Evelyn Waugh, and Interim by R. C. Hutchinson. Now comes J. B. Priestley, and at the turn of the year there is the promise of a new book by Geoffrey Household. Surely there is a standard of comparison here which does not leave us poles apart.
The golden days
Bright Day is the first novel in several years to which J. B. Priestley has given his undivided energy, and the story shows it: in its versatility and its pen portraits as in its humor and descriptions of the West Riding, it is, I think, quite the best narrative we have had from him since The Good Companions.
Bright Day is the story of two worlds: it begins in the present, in the Royal Ocean Hotel on the Cornish coast, where Gregory Dawson, a successful scenario writer, has withdrawn to put the finishing touches to the script for his big new picture, The Lady Hits Back.
As he walks for thought or sits cooling his mind after the night's work on the script, Gregory invites and enlarges upon his memory of Bruddersford, where he had lived with his aunt and uncle, where he had been apprenticed in the wool trade, where in Gladstone Hall he had heard his first good music, and where eagerly, step by step, he had been drawn into the enchanted circle of the Alington family. Because his own parents were dead and because his Aunt Hilda was a person of small maladies and many symptoms, the Alingtons, with their books and their boisterousness, their love of music and of the fells, were singularly magnetic for this lonely apprentice who wanted to write.
One gathers that the fate of this happy family shaped and to a degree sealed his own career, and early in the story one begins to guess as to which of the daughters was responsible: Bridget with her fury and her violin; Eva, the golden smiling girl; or darkbrowed Joan, the eldest. The reverie flows on in the intervals of Gregory's work on the new film, and when Elizabeth Earl, the American star who is to play the lead, and George Adony descend on him, the story which has been projected as a long golden passage of introspection begins to catch up to the present and to bump hard against the cold blank wall of our atomic indecision. We measure the cool, self-contained, knowledgeable Englishman against the fresh and inquisitive youngster he once was. We begin to understand why he is loveless and childless, why he has never completely committed himself either to Elizabeth or to the highly paid craftsmanship for which he has lost his appetite.
There is a pinch of Dickens in the Yorkshire mustard with which Mr. Priestley flavors his pages. Certainly he is a master of the thumbnail sketch, the flash-portrait which shows us a minor character in half a page so that we remember him in that sharp light throughout the book. In his drawing of Uncle Miles, of Mr. Alington and Mr. Ackworth, of Bridget and Old Sam, of Mr. Peckel and the Nixeys — to name but a few — Mr. Priestley has given us the unmistakable touch of vitality. But Gregory is the chief person who emerges from the flat, and very skillful is the contrast between his credulous, impetuous youth and the stale, cold isolation from which he seeks to escape at the end.
It seems to me no mere coincidence that in the three best novels we have had from Britain since the war, Brideshead Revisited, Interim, and now Bright Day, in each case the author has told his story largely in introspection, told it pensively and as if in lament for the golden age that is gone.
New York: Above and below stairs
When he was in college, it was anyone's guess whether John Mason Brown would prove himself an actor, a teacher, an author, or a critic. All four careers beckoned and continued to beckon during his early years on Broadway. He compromised by acting and teaching on the lecture platform and by shaping his books about the American Theater as it came of age. The war added strength and firmness to his style and opinion, as we find in his new book, Seeing Things, a collection of essays, biographical and critical, which are as bright, as nimble, and as attractive as his conversation. Ludwig Bemelmans comes naturally by his knowledge of hotels and that elect foreign race that runs them. He was born, he tells us, in a small hotel in Moran in the Austrian Tyrol, reared, and happily reared, in his grandfather's beer garden and restaurant in Regensburg. Fortunately for us, his German schooling did not take; and when he came to this country in 1914, it was as a rebellious and openminded boy just old enough to serve as a novice in the dining room of what he calls in his autobiographical essays the Hotel Splendide. For three years he worked in that caravansary, adding to his knowledge of exquisite foods, eccentric chefs, and vulgar patrons. Then he went off to the First World War to complete his education as an American and to gather the experiences for his first piece of writing, My War with the United States, Since then he has run his own restaurant, proved himself a success in Hollywood, and in books like I Love You, I Love You, I Love You, and now Hotel Bemelmans, he has established himself as the connoisseur par excellence of what goes on in the night club, the main dining room, and behind the swinging door.
Mr. Brown is one of the fastest talkers I have ever listened to, and certainly one of the wittiest. He has a habit, when lecturing, of bracing his right hand at the back of his head as if to speed up his volubility by sheer pressure. Something of this mannerism carries over into his prose. At their best his figures of speech and his phrase-making are spontaneous and irresistible. Alec Woollcott, he says, "stood out like a flamingo in a flock of sparrows. . . . Though admirably equipped to think, Woollcott preferred to feel. . . . He was contented with the chops of literature, sometimes the scrapple, occasionally the tripe " All of this is witty, but I feel the forcing in the last phrase. And when he goes on to say that " the ribbon on his [Woollcott's] typewriter remained dipped in grease paint. He never touched life without rougin* it, my back goes up and I begin to brace myself against the excess.
Mr. Brown is at his happiest in the three papers on Parents and Children which open the book. He is most genial in his appreciation of Shaw, Ernie Pyle, Addison, Laurence Olivier, and Kit Cornell overseas, and he is very effective when he comes down hard on Nod Coward's fatuous Diary from the Middle East (Mr. Coward succeeds chiefly in reaching for an Old School Tie which is not his and hanging himself with it"). Mr. Brown would rather like than criticize, and it is very pleasant to bask and chuckle in the sunny Southern hospitality of his praise. I hope I am not being unfriendly if I suggest that Seeing Things would have been a better book had its editor pointed out certain obvious repetitions and those conversational excesses in which the author overreaches himself. For it is a pity to mar the spontaneity of a very spontaneous man.
Into the chapters of Hotel Bemelmans he has poured the money, the vulgarity, the nervousness, the smell, and the exquisite frou-frou characteristic of any good hot spot; also the human nature, which from headwaiter to scullery boy is as highly individual as a circus troop. In sketches like the waiters' outing ("Mr. Sigsag Goes to Sea") or the birthday party at the Cocofinger Palace Hotel ("No Trouble at All"), the scene is compellingly funny. His comedy is so unerring that not till the second meeting does one spot the subtlety, the precision, and the depth of the writing. Here is an aspect of New York we have all fell and seen but never so truly identified.
Folding up the rod
The time has come to store the rods for the winter, to hang up the tips with the hope of straightening out the set (was it put there by that big bull bass on South Branch Lake, or is it the result of trolling that Rangeley spinner?); yes, the time has come to unscrew and oil the reels and to replenish the fly box, a pleasantly dreamy occupation for a cold and rainy November day.
Among my leaders (of which I have all too few) is one of real gut sent to me with this delightful note from a new-found friend in Hammond, Indiana; —
DEAR MR. WEEKS: —
In your Peripatetic Reviewer for September, you write concerning nylon leaders. Your troubles sound in me a sympathetic chord. I, too, have attempted to tie a fly upon an animated nylon leader, seeing Browns arise all around and finding all my fingers were thumbs. Nay more. When I have tied this beast and cast it out, notwithstanding liberal application of mud, saliva, leader soak, and invective, I find that it lies on the water like a disappointed alarm clock spring and casts a shadow that would scare a blind alligator.
Furthermore, when the rise is far off and I have carefully stalked it , a long back cast always attaches itself in the top of the tallest spruce tree. If it is a nylon leader, jerk it vigorously and hope and pray that all of the leader stays with the fly. For under such circumstances there is no temptation to save the leader that is left, and it is then that the good old Spanish gut leader, put away for such a special occasion and properly soaked, should be tied on the line.
After this year's season had closed, I stopped in a little hardware store in Michigan and found a halfdozen gut leaders. I am enclosing in this letter one of them, so that you, when that occasion comes, may not be compelled to fight the animation and the shadows of nylon.
Sincerely in the name of Izaak Walton, I am Yours very truly,
GLENN D. PETERS
Judging from the number of licenses sold, 50 per cent more people went fishing this year than at any time during the war. This is hard on the fish. If the pressure continues, our brooks and lakes are going to be disappointingly free of population. As Henry Moore of the Boston Herald, truthfully says. "The fish and game supply and the amount and suitability of soil and water that support it are both shrinking." For those who love fishing or shooting in the near woods just beyond the back yard, there is only one solution. Urge the State Hatcheries to go forward with their plans for rearing, stocking, and for refuge, and meantime join that club which has been proposed by Mrs. Helen Bigelow of Springfield, Massachusetts. It is known as the "One Was Allowed to Get Away Club." To be eligible for membership you have to sign a pledge that on each fishing (or hunting) trip, you will spare one good fish, bird, or animal each time you go out, for somebody else to take or spare too. Club members will wear a blue and gold shoulder patch on their hunting or fishing jacket, and their pledges are to be sent to Ten Bigelow, the outdoor editor of the Springfield Republican, or to Henry Moore of the Boston Herald-Traveler. Well, why not?