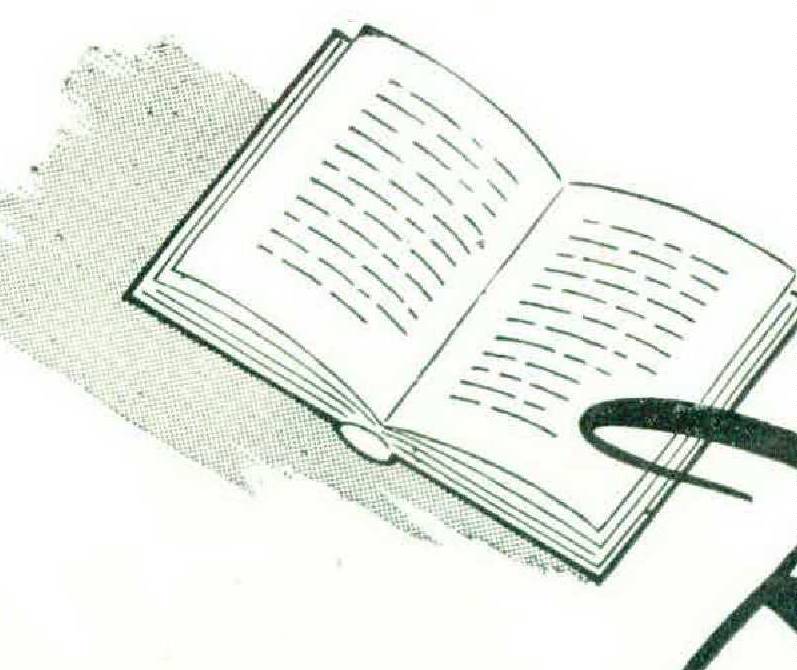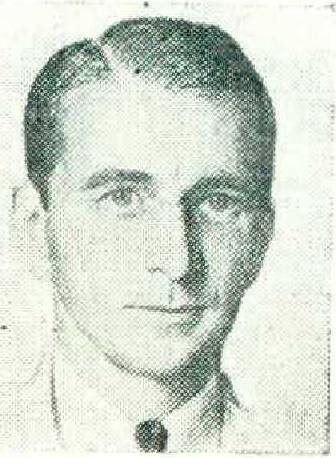 BY
IN a tiny, comfortable theater, a projection room in the Film Section of the Pentagon Building, I sat watching the rise and fall of the Nazi Party — films, taken every foot of them by German cameramen and showing in high-lights and in continuity the guile, the pomp, the power and fanaticism with which Hitler subdued first his own people and then the slave nations of Europe.
Our Army captured forty million feet of official Nazi film. The story they tell begins in the days of the silent flickers with a gawky little parade and with skepticism on the faces of the German onlookers. But the sound track was added in the early thirties, at the time Hitler was beginning to feel his power, and thereafter the sound and fury as you see and hear it again and again in the streets of Nuremberg and in the Sportpalast mounts in an intoxicating crescendo,
The Nazis took these pictures with pride — or, in the case of the concentration camps and at the trial of Hitler's assassins, at least with brutal candor.
The chronicle in its four and one-half hour showing constitutes the most amazing self-accusation which men have ever bequeathed to history. For this reason it was pieced together and first shown in the darkened courtroom of the trial at Nuremberg.
Step by step, here is the spoliation of Germany. In the early silent pictures the gangsters look hard, young, and camera-conscious; the passers-by avert their heads or are tolerantly amused. Here is the early Putsch that failed; yet one notices at once the veterans, the big businessmen, and the Prussians who already have climbed aboard. You notice Hess, the dark zealot; you see the shopwindows marked against the Jews, the machine guns at the entrance to the labor union headquarters; you see hero-worship infect the Hitler Youth and how the undergraduates assist at the burning of the books; you watch the seduction of the Reichstag; you watch the spade bite the earth, and the once-unemployed as they begin to build the Autobahnen; you see the bare torsos and the shovel drill of ihe Land Army transformed into the goose step and the war games at Nuremberg; you watch the parades against the Wagnerian beauty of Nuremberg, and the effect on the women, once uninterested, now frenzied; you look — and not unmoved—ml the torchlight processions; you hear the Horst Wess el song, Hitler's voice as in speech after speech it rises in its mad spiral, and then the crashing response of the Sieg heiU of the master race.
The first half of this documentary film is said to have brought ejaculations of delight from Göring, Hess, and the other prisoners. The staging puts Hollywood in the shade; such display of power must be intoxicating to those who tasted it. But as a record it is both ruthless and obscene.—the utter degradation by gangsters of a people who had once had dignity, conscience, and aspiration. This is far more than an indictment: it is history to be remembered for its malevolence.
A national library of films
In Washington I heard of plans which have been sponsored by the President, the Librarian of Congress, and the Archivist of the United States, for construction of a five-million-dollar library of films at Suitland, Maryland. The blueprints await the authorization of Congress. Meantime the collection has far outgrown the storage vaults available in the Capital, and new acquisitions are being housed in New York. The library will bring together the more notable products of the motion picture industry the world over and copies of all government films, including the millions of feet taken by the various services in the First and Second World Wars.
The newsreels are already historic, for they go back to the nineties, to McKinley's funeral and to Admiral Dewey's landing at Gibraltar on his return from Manila. Here are T.R. with his flash of teeth, the genial Taft, Wilson in his classic speeches. From 1912 to 1942 the collecting marked time; it was thought to be a fire risk and perhaps unwarranted. This thirty-year gap is now being filled by an alert staff and by private gifts from Hollywood. Mary Bickford has given her famous collection of motion pictures. So has William S. Hart. And the studios are making up for lost time. Here in years to come will be a great repository of living history as well as drama. Here will be the uncut as well as the exhibited films of The Memphis Belle, The Fighting Lady, The Negro in the War, the Invasion of Normandy, the Landings at Tarawa, Iwo Jima, and Okinawa. The ideal, of course, is that this should become a national lending library as well as a repository, with reels available for schools, colleges, adult groups, and neighborhood theaters.
Photographed by Brady
A veteran of the War Department once told me of his early days as a clerk and of how at noon he and his side-kicks used to sport in the attic. There they would help themselves to old photographic plates taken from a pile under the caves, scaling them the length of the building, to bring up with a crash of glass against the wall. The plates were by Brady. True or apocryphal, this anecdote expresses the nation's gratitude towards its most famous photographer.
Mathew B. Brady was an artist who mastered and then improved upon the daguerreotype. In 1844 he opened his gallery at Broadway and Fulton Street and, still a young man, was well on his way to making a fortune. In 1845, a few months before Andrew Jackson's death, he -visited the Hermitage and there revived Old Hickory, who was propped up in pillows, in the face of death. Webster came to place his massive dome in the jaws of Brady's head clamp, and his lips tightened and his eyes bored home as the screws were turned. Clay, Calhoun, Jenny Lind, and P. T. Barnum all sat for Brady. He caught Poe, melancholy and distraught after his wife's death. He made a magnificent photograph of Whitman — the Whitman of the hospitals. And in his gallery on Pennsylvania Avenue he did Lincoln and "Tad," Mrs. Lincoln, and most of the Northern leaders, with the same art and naturalness with which he was to catch General Lee and his son Custis Lee on their Richmond porch in 1865.
These, the most celebrated of Brady's photographs, a number of them never before published, and a selection of his battle views, are reproduced in Mr. Lincoln's Camera Man in company with an appreciative though not well-balanced biography by Roy Meredith.
Mr. Meredith writes with admiration; he has done his best to bridge the gaps in Brady's career; he points out the technical hazards of such pioneer photography and he makes us feel the neglect with which Brady was rewarded. So far, so good. But in retracing the campaigns of the Civil War the biographer too often loses sight of his little bearded hero; the original captions of the battle scenes are not as closely related to the text as they might have been, nor is allowance made for discrepancies such as the photo of the National Hotel in Washington with a taxi parked in front!
The pictures talk. Brady's work as a combat artist was made known to American readers early in this century when t he Review of Reviews published the ten-volume Photographic History of the Civil War. Brady trundled out to the first battle of Bull Run in a little red cart, wearing a straw hat and a linen duster. "I felt I had to go," he said to a friend, "a spirit in my feet said go, and I went." In that darkroom wagon of his, — tin? "Whatsit" the soldiers used to call it, — he followed the Northern armies and occasionally crossed the lines to photograph the Confederates. He built up a team of twenty field operators, and there was naturally a free exchange of negatives and prints among them. But his lecture book gives us clues to the ones he himself took, and they were often the best.
He was under fire — at Bull Run, at Petersburg, and at Fredericksburg, where the big brass barrel of his camera caught, the attention of the Mississippi sharpshooters and where he nearly lost his life. His glass plates, fifty at a time, he carried in a solid wooden case with a cast-iron handle; and if his pictures have a certain immobility, it must be remembered that they were taken of necessity after the heavy gunfire had ceased, and that the soldiers in them had to accept a three-minute freeze. The dead, in the Devil's Den or the sunken road of Fredericksburg, lie quieter than that.
It would be happy to say that Brady received his reward when he came home from war. For a time Ben Butler's bill calling for a $25,000 appropriation for the War Views pressed for action. But it was not passed until 1875, and by then Brady's credit had begun to run out. Bit by bit he sold pictures and mementos that were dear to him, and when he died he was a charity case, leaving behind him two coats and the ring which had been given him by the Prince of Wales. His famous plates had been impounded or destroyed.
Men without guns
In 1943 it occurred to an Army doctor that the time had come when American artists should portray the tireless devotion of the men and women, the doctors, nurses, and corpsmen, of the Army Medical Corps. With the Surgeon General's encouragement, he turned to the Associated American Artists, who nominated eleven men and one woman for the assignment; and to the Abbott Laboratories, who agreed to sponsor the collection. The artists, most of them in their thirties, were in the field early in 1944: they did their work in the battle zones of the European, Pacific, and CBI theaters, on hospital ships, in hospitals, and in planes. Their best paintings and sketches — in all, 137 plates — have been beautifully reproduced in Men Without Guns, a pictorial record surpassing in strength, beauty, and compassion any others I have seen. Each painter as he returned from his mission confided his experiences to DeWitt Mackenzie, whose direct, colloquial introduction provides a very human catalogue to the exhibit.
Like Bill Mauldin, these artists have described in their own words the situations which seemed to them so striking and so typical that they had to be preserved for the record. Thus Franklin Boggs, who was assigned to the invasion of the Admiralties, has told in prose and in color the miserable story of "jungle rot," the story of the malaria, the scrub typhus, and the open sores, the story which, as you see it in his painting Jungle — Ally of the Enemy, makes you realize what affliction men can endure and still fight.
Thus Joseph Hirsch, who did his paintings in Italy and in the South Pacific, underscores the Yankees' ingenuity. "Normally in a back injury," he reminds us, "a boy's whole body has to be kept in traction and very often his entire torso must be incased in a plaster cast. But a dentist in Naples contrived a way of transporting a man with a broken neck in an airplane without a plaster cast." The same doctor, using a mine detector, devised what he called a foreign-body locator for shell fragments. Hirsch brings this lifesaving home to us in his drawings Personal Magnetism and Medical Ingenuity. Thus Robert Benney, who worked straight through the bloody invasion of Saipan, recalls: "You never heard the really wounded cry out. There was a certain amount of moaning, but no yelling."
And later, flying back with fifteen eye cases to one of the island hospitals, he recalls how the doctor took the bandages off one boy thought to be totally blind, and saw in an instant that while one eye was dead there was life in the other. " 'I think we can give this boy an eye,' said the physician. With that he swabbed the pus from the eye and though it was puffed up and discolored, the eye was O.K. I'll never forget the expression on the soldier's face when he realized he could see again!"
These paintings and sketches, every one of them, are good reporting. Many of them are charged with deep feeling. The best of them achieve in composition and color a remarkably high level of artistry. I wish there were space for a complete citation. I intend no invidious comparison when I mark these for special attention: —
Peter Blume (Halloran), Fracture Ward
Lawrence Beall Smith (England and France)
Normandy Victory Cargo; Tension at Dawn
Franklin Boggs (New Guinea)
Visiting Hour; Anopheles Home Front;
Race Against Death
Marion Greenwood (Atlantic City)
The Dental Front; Speeding Recovery
Howard Baer (CBI)
Moon-Light in Burma; Ambulance, Jungle Style
Joseph Hirsch (Italy and South Pacific)
Field Examination; Non-Combatant;
After the Fascist Fair
Robert Benney (Western Pacific)
Flashlight Surgery in Saipan; Night Rendezvous
Thackeray's self-portrait
To picture a writer at his work can be a fascinating pastime, particularly if the author will describe his factory of the mind with the vivid honesty which Anthony Trollope employed in his Autobiography. To me the most absorbing reading in all literature is to follow a writer day in, day out, through the disappointments and exhilaration of his creative years. The poems of John Keats, for instance, sound with more depth and intensity when they are identified in his letters. Chekhov's stories and the stories of Katherine Mansfield both gain in the imagination if they are read against the background of the intimate journals and letters of their authors. The key to this combination is the word "intimate."For unless the author is speaking informally, as in letters to a dear friend or, as in Trollope's case, in a book to be padlocked until after his death, the account is likely to seem dressed up and pretentious.
The Letters and Private Papers of William Makepeace Thackeray is the self-portrait of a novelist whom some of us hold to be greater than Dickens. When the war made all papers perishable in Britain, the novelist's granddaughter, Hester Thackeray Ritchie Fuller, entrusted to Gordon N. Ray, a young Ph.D. from Harvard, the extensive collection of family letters and papers which she had been quietly collecting. Mr. Ray had won his doctor's degree with a brilliant thesis, Thackeray in France, and in 1939 had met Mrs. Fuller while he was traveling abroad on a fellowship. From that time until 1942, when he entered the Navy (he is still serving in the Pacific), he edited and mounted a work of scholarship which is the reanimation not only of the novelist but of the fascinating circle in which he lived.
"Scholarship," I realize, is a rather forbidding word for a work as hospitable as this, the first two volumes of which take us through Thackeray's fortieth year. The book opens with a series of character sketches introducing us to Thackeray's intimates, his mother, his stepfather, Major Carmichael-Smyth, his friends, chief among them Edward FitzGerald, John Foster, and Richard Monckton Milnes, and his ladies of more than passing fancy, Isabella Shawe, Fanny Kemble, Mrs. Proctor, and, new to our knowledge, the charming Mrs. Brookfield. These introductions, like the footnotes and the appendices on Thackeray's gambling, are written in a quiet tone of voice and without the least intrusion of the editor. Their sole purpose is to make us at ease in Thackeray's intimacy, and as such they are models of verisimilitude.
Thackeray's love for his mother was the strongest tie in his life. When he left home for boarding school and later Cambridge, he was under promise "to journalise" for her. He wrote her day by day a news packet which was sent off' at the week's end, and this habit stayed with him until his death. He wrote these long revealing chronicles to those he loved best. And they were kept. As is to be expected, his undergraduate correspondence will only endear itself to those to whom Trinity College and the Great Court are living entities. But Thackeray was sent down for reckless gambling in the midst of his second year (in our money he lost the equivalent of $15,000 at cards) and from then on with greater and greater frequency his letters come alive.
He travels and studies in Germany, dances at the Court at Weimar, falling in and out of love and being taken up by Goethe's daughter-in-law. He reads novels insatiably, visits the theater two and three times a week, enjoys wine parties, and on his return to London, lives at the Temple (where he tries to study law) and again gives in to the gambling halls. He resents his mother's scolding and even at twentyone he is thinking in terms of his first novel. By twenty-two his dissipation and a bank failure had wiped out his fortune.
His courtship, his quarrel and his marriage with Isabella Shawe; his early happiness, his little daughters, and his wife's deepening despondence; his irresistible friendship with FitzGerald; his sketching and his joy in pictures; his self-rebuke (though here pages arc ripped out of his diary) and the goads which drove him to writing; the solace he found with Mrs. Brookfield after his wife had passed into her living death (she was lo live on for fifty-three years in psychosis) -these are but a few of the selfdisclosures of a strong and absorbing personality.
Mr. Edmund Wilson writes Thackeray off as being a snob. This is unfair in view of these letters. Thackeray, like Scott Fitzgerald, did pass through the usual undergraduate's giddiness; and in this phase, snobbery certainly attracted him. But he grew out of it to become a fivefold greater writer than the Princetonian, and the process of his growth, the gay irony with which he turns to his best friend, Old Fitz, the passion and earnestness with which he persuades Isabella Shawe to come back to him after their quarrel (July, 1836), the grim humor with which he records his failures, whether in books or in gambling, the sensitive solicitude which hi' shows for his growing daughters, and the clean breast with which he writes to Mr. Brookfield in February, 1847 these are spontaneous and to me endearing evidences of manliness, big-scale.
1'he editor's footnotes, as I have said, are full of reflected life. Here is Fanny Kemble's description of Thackeray's first lecture.:
"Oh, Lord, lie exclaimed, as he shook hands with me, "I'm sick at my stomach with fright." I spoke some words of encouragement . . . but he held my hand like a seared child, crying, "Oh, don't leave me!" "But, said I. "Thackeray, you mustn't stand here.
Your audience are beginning to come in.". . . "Oh,"
he said, "if I could only get at that confounded thing" (his lecture), "to have a last look at it!"
So back she goes to the lecture hall, and reaching up to the lectern, which is over her head — Thackeray was six-foot-three — down comes the manuscript in a cascade of loose leaves.
I must have gone nearly on all-fours, in my agony to gather up the scattered leaves, and retreating with them, held them out in dismay to poor Thackeray, crying, "Oh, look, look, what a dreadful thing I have done!" "My dear soul," said he, "you couldn't have done better for me. I have just a quarter of an hour to wait here, and it will take me about that to page this again, and it's the best thing in the world that could have happened!"
In the two concluding volumes, promised for this spring, we shall read of Thackeray's visits to America, of his break with the Brookfields, of Esmond and The Newcomes, of Sally Baxter and The Virginians. But meantime, to Lt. (j.g.) Gordon N. Ray our unstinted gratitude for his understanding, his literary skill, and his scholarship, which have given us this latch key to the great Victorian.
Hero come home
Ethel Vance is the nom de guerre, the war-split personality of one of our abler novelists, Mrs. Grace Zaring Stone. To protect her daughter, whose husband was working in the Communist Underground, Mrs. Stone felt it expedient to publish under a pseudonym her war novels, Escape and Reprisal. Like "L. Adams Beck" and "E. Barrington" (twin signatures of a talented Canadian), she has established her fiction under two trademarks. There is quality in each, and perhaps an additional amount of excitement in the stories by Ethel Vance.
In its temper and setting W inter Meeting comes halfway between Mrs. Wharton's Ethan Frame and Mr. Marquand's Repent in Haste. It is a short novel which brings into head-on collision Susan Grieve, a New England poet, and "Slick" Novak, a submarine commander who won the Congressional Medal. They meet in the hothouse intimacy of a New York night spot, and Susan, who flushes easily, who is shy, virginal, and intense, does more to release the man within the hero than the talk or the sex of the other guests. He follows her to her apartment and thence to a little house which she owns on the Connecticut coast — it might be Stonington where, for she is already in love with him, she hopes she can make his leave a discovery and a liberation for them both.
Slick, the boy from Oconway, Wisconsin, the officer who with both legs riddled, and helpless on the deck, ordered his crew to "take her down and get the hell out of here," proves to be much more gifted with natural instincts than Susan. He detects that there is something wrong with the place. He draws out of her in a scene like a confessional the pain that has locked her in. He flirts with Mrs. Castro, the two-hundred-pound Portuguese cook. He is all set, so Susan thinks, to be domesticated. And then he snaps out of it.
The enticement of this story is as clever as a woman can make it. Stacy, a fussy little man about town who brings the lovers together; Peggy, all bosom and legs, who is supposed to be just what Slick wants and who thinks so herself (as they looked at each other "Susan thought of two cobras raising their heads from the grass"); the impassive control with which Novak handles himself all through that first dreadful evening — these are delineations deft, brief, and telling; they entice the reader as they enticed Susan into a relationship far more complex than any mere toss in the hay.
Ethel Vance is an observant writer with a decided gift for description. Manhattan in the murk, Susan's apartment, which was a reproduction of a nineteenth-century Boston library, and the little white house on the coast are settings made so seeable that in their midst one doesn't pause to question the people. But when the novelty has passed and when the denouement begins, we discover, to our disappointment, that Slick and Susan are thinner, less substantial than we had imagined. This book is enjoyable for the illusion it creates. It is like a well-set, well-acted comedy, the last scene of which does not support our expectations.