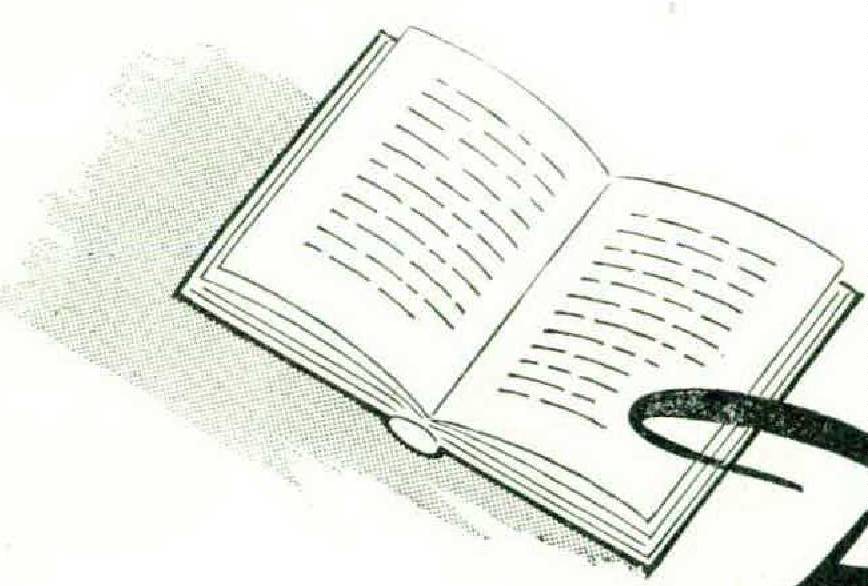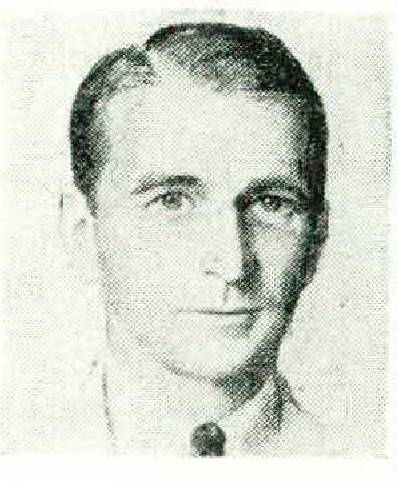 For years I have had the dream that when at last I was King, I should reserve the whole month of October for the enjoyment of New England. I would hold quiet converse with the bass in Winnepesaukee, spend a night on Wingaersheek Beach and a week on the links of Ekwanok, see Williamstown against the blazing foliage, smell the bonfires at dusk on Chestnut Street, Salem, walk in the clean-washed luminous air of the Nantucket moors, collect the beech and butternuts of Hamilton, split my daily quota of pine, and, for the rest, putter about in the back woods of Essex County. For October is the month in which we want more time for the things we love best.
When I was a string bean growing up on the Jersey coast, the summer's end was something you bitterly resisted, for it meant the rooting up of friendship, the severing of calf love, and the loss of independence. I remember once remarking to a friend that Indian Summer was "always poignant" — and how he hooted. But even now that I am older, the adjective still stands. These golden days with their quickfalling shadows have an urgency no other month commands. Here comes the temptation to do what you want before it is too late. Here is the last chance to feel young before the cold sets in and you are a year older. But the days arc fugitive and most of us are too busy.
So this is the impatient time. This is the time when middle age thinks of retiring. This is the time wives grow impatient with their husbands. This is the time when routine is most repugnant. ("Would I be happier teaching? . . . Or in a publisher's office?") This is the time when books long stored in the attic of the mind show signs of life. The mails are quick with manuscripts.
October will be more impatient than ever this year. On atolls in the Pacific and along the Rhine, Americans will be impatient for home. Men coming out of uniform will be impatient with the duration of education. Displaced war workers will be impatient with unemployment. Housewives, now that the war is over, will want everything available. "Why do we have to send that coal to Europe? Why can't we get rid of this rationing?" Gradually, as the awe of atomic power fades from our imagination and as the country once more begins to produce in peace, we shall be increasingly impatient with our Allies. But impatience is a luxury we can ill afford. Our power and responsibility have grown; so must reciprocity.
As our nerves began to relax from the long strain, the first impulse was to turn the thoughts to something very old or very American. During the week of Japan's surrender, I found myself diviiling the evenings between Studs Loniyan and Richard II. Then a duty book caught my eye, a book which I had put by, knowing I might need its edification when the time came — Reflections on the Revolution of Our Time by Harold J. Laski. I began to apply myself to this timely prose. That brief contrast may be suggestive. For as we turn in on ourselves, and as the millions are demobilized, we shall take instant relief in this unmolested country, and special pleasure in American print. Then as winter with its cold and hunger abroad begins to hammer on our conscience, like a quarter-miler we must gather for another spurt, racing against time to contend with problems which cannot be solved in ease or privacy.
Married love
Sinclair Lewis has done it again. With that observant buzz-saw mind of his, he has sliced through the main trunk of American life to lay bare a crosssection more worm-eaten than we like to suppose. He characterizes his new book, Cass Timberlane. as "A Novel of Husbands and Wives." The story is centered in bis home state of Minnesota, which means that it is written with more affection than his other recent works; it blends gusto with irony, and with the vividness of Tintoretto's "Last Judgment" it shows us in a hundred crude postures the infidelity which, says Mr. Lewis, is so typical of American marriage.
Judge Timberlane is forty-one when the story opens, a big, four-square, open-hearted Minnesotan; a man who, like Doc Kennicott of Main Street, is fond of shooting, fishing, chess, and the unadulterated life. Cass is an idealist (something of a prude among his lustier friends) who has already been divorced by one smart woman, his first wife Blanche, and who in his loneliness is vulnerable for his next captivity. When Jinny, a dark-haired, hawk-like young woman of twenty-five walks into his courtoom, Cass is off hotfoot on that romantic pursuit which is to carry him with less and less romance through the length of this story.
Cass is an Abraham Lincoln of a lover. He is awkward, but in the real crises he says the right words; he is old for a young woman of passion, but he has a redeeming strength beside which philanderers shrivel. He is severely handicapped by the sixteen years between himself and Jinny, and he knows it. But his efforts to talk and act down to her youthful level are so ludicrous that one never quite believes in his abasement. It would have strengthened our initial acceptance of the Judge could we have seen him in the last stages of his sterile marriage with Blanche. She quit him because she was bored and had found a wealthier English lover. He may have killed her with kindness, as unwittingly he tries to kill Jinny, but his life with Blanche is not sharply delineated and thus his asceticism and his innocence seem out of keeping with the vital, likable man of forty-one who presides over the first page.
As for Jinny, she could never tuck her mules under my couch. She is as feline as the little cat she worships. She must have more ideas in her head than Mr. Lewis shows (her enthusiasms are never well conveyed), or else be shallower than ever Cass imagined. I dislike her pretense, her obliviousness to the war, and her complete disregard of the Fliegends, the Jewish couple who gave her small talent its start. The Professional Youth in their early twenties have grown somewhat beyond Mr. Lewis's reach, as they most certainly evaded the older Galsworthy.
Your neighborhood and mine
This self-centered love story of the Judge and his young hawk is laid in Grand Republic, a city the size of Duluth. It is embellished with thumbnail portraits of all the well-to-do citizens, and it is interrupted from time to time with self-contained short stories which tell, as Sherwood Anderson might have told, the illicit loves, the bawdy parties, the family hatred or the coarse loyalty which pervades so many of the homes on the Heights. These interspersed tales run like dirty gossip through the book, and serve as side lights to the main theme. They are easily skipped by readers who find them distracting. But their purpose is clear: to make one ask again and again, Is chastity, is integrity, any more plentiful in my neighborhood?
One wonders whether in this novel our first Nobel Prize Winner has advanced or is merely holding his own. Here is the repertoire of his style — the names which breathe the character intended: "Hervey Plint, the dullest lawyer in Grand Republic, a middleaged man with a miscellaneous sort of face . . . a word-dragger, an uh'er, a looker to the ceiling for new thoughts"; Roy Drover, "a neat surgeon, a shrewd diagnostician, a skillful investor of money and, before forty, a rich man [who] had remained entirely unchanged, a savage and a small boy." Here is Mr. Lewis's detailed itinerary of American life with the whiplash at the end of a sentence: "The true American is active even in his inactivities. The Mushrat City colonists did not lie indolent. . . . No, they swam, they dove, they sailed, they fished for bass, they drove into town for the movies, they played bridge, they cooked steak and fish at outdoor grills, they danced to the radio, they drank considerably and made love cautiously." Or, again:". . . a madame chairman, an exhaustive and exhausting talker about foreign affairs, the drama, and the illegitimate babies that all the gayer young ladies in town were certainly going to have immediately. . . ." Finally here is American talk with American prejudice, smooth and vapid at a dinner party or as it boils up angrily between husband and wife.
I notice the machine-made situations, as when the Prutt family, for no reason in the world, interrupted the lovers in their first clinch. And I notice that the author has small capacity for the ecstasy of love and for the magnetism which kindles it. The strength of this story comes from the brutal candor of Roy Drover, the Western heartiness of Cass's friends as they rally around, and the indignation that flares out of Cass when he feels betrayed — all this, with the driving vitality that makes you turn the page, is evidence that Mr. Lewis is still with us, and watching.
The note of repining
During my vacation I had a busman's holiday with a novel which I had missed earlier in the spring. Take Three Tenses by Rumer Godden is a story of London reminiscent, in its telling, of Mrs. Woolf's To the Lighthouse and of All Passion Spent by V. Sackville-West. Style is of its essence, and once you are attuned to them, Miss Godden's pages have grace, pathos, and a very deft development of character. What she has done is to tell the story of a London town house, 99 Wiltshire Place, which has been in the possession of the Dane family for all but a century and which now in the year of the blitz stands in jeopardy.
Blending past, present, and future as one would blend the three melodies of a fugue, Miss Godden weaves her story back and forth so as to reveal the three generations who gave the house its life. She (or Miss Underwood, to whom the book is dedicated) has an incredible and fascinating memory of Victorian England, and as the story shifts with its skillful transition from John Ironmonger Dane (the Eye) and his Griselda who take possession of the House in London's heyday — as it shifts from them to their children, Rollo, Pelham, and Selina, to their servants below stairs, and to Lark, the haunting, slender hermit in the attic, one is drawn in, encompassed and made sensitive to a world of beauty and style, of selfishness and arrogance; a world of serenity and power which has vanished.
A story like this, in which artifice and emotion are in balance, could hardly be written without the note of repining, and in the most memorable scene Rolls, as he struggles against the red tape, and Lark as she pleads for her love before the fireplace, are figures of pathos. I found the story touching, and believe that we shall have more, rather than less, of this nostalgic fiction in the months ahead.
Man against machines
The Small Back Room is a racy and intelligent novel disclosing that highly secret, often highly dangerous, activity of the men who, working behind closed doors or on stretches of a remote beach, have been responsible for our scientific attack and defense. The author, Nigel Balchin, is a lieutenant-colonel in the British War Office and, as such, much too discreet to venture into the still forbidden areas of radar and the atomic bomb. But he knows more than a little about the vigil of a scientist trying to perfect a new weapon, and about the political feuds which were waged interminably between scientist and scientist, and between scientist and politician; and he has a shuddery understanding of the infinite care and risk which are involved in the dangerous mission of Bomb Disposal.
Out of this knowledge and experience he has composed this story which is the first book Marshal Montgomery bought on his return to England — a book which I know has been relished by the ranking members of our OSRD and one which I believe will grow in our imagination as we begin to mull over the manufacture of the ultimate in weapons.
Sammy Rice, the hero of the tale, is an English scientist in his mid-thirties, who became crippled in 1928 when he lost his foot and who has had to contend against pain and the bitter sense of mutilation ever since. He is the brains of one of the Research Sections, a team experimenting with guns, mortars, and projectiles, one of whose duties it is to test the hundred and one wild ideas ("the Keystone Komics," Sam calls them) with which inventors keep bombarding the War Office.
Sammy tries to protect his boss, the Old Man, Professor Mair, from the politicians. He is too honest to compromise in his scientific judgments, he is very much in love with Susan, the typist for the team, and he has a passion for fuses which the Army respects and which causes him to volunteer when both innocents and investigators have been blown to bits by a nasty little German bomb. Sammy, so caustic, so discerning, and so hard on himself is an appealing creature, and his life in the laboratory, at the committee table, and in the evening, when he talks to Susan or other research workers in the pub or at home, is made both plausible and human by those technical touches and by the witty habit of understatement of which Sammy, thanks to the author, is the master. Sammy is simultaneously fighting two battles: one is a struggle against the politicians whom he loathes, the other a fight for his own self-respect against the cynicism and lack of stamina which have hounded him ever since his accident.
In the English way, there are a good many people in this book who wander in and out with little or no introduction, and at first it is baffling to the American reader to decide who matters and who does not. There is also an English reticence in Sammy's makeup, which prevents our knowing some private but rather important truths about him. We are never told the how of his accident or when Susan first put him in her pocket; we are never even told he has a brother until Dickie walks into the apartment one night on his last leave before An Unmentionable Mission. But this we do know about him: that he is immensely likable, that he talks an English jargon which captures the ear like Damon Runyon's, that he has a grand friend in Captain Stuart and another in Susan, and that when he begins to wrestle with that mechanical monster dropped from the German plane, he is every inch a man, and for him we begin to sweat in our imagination.