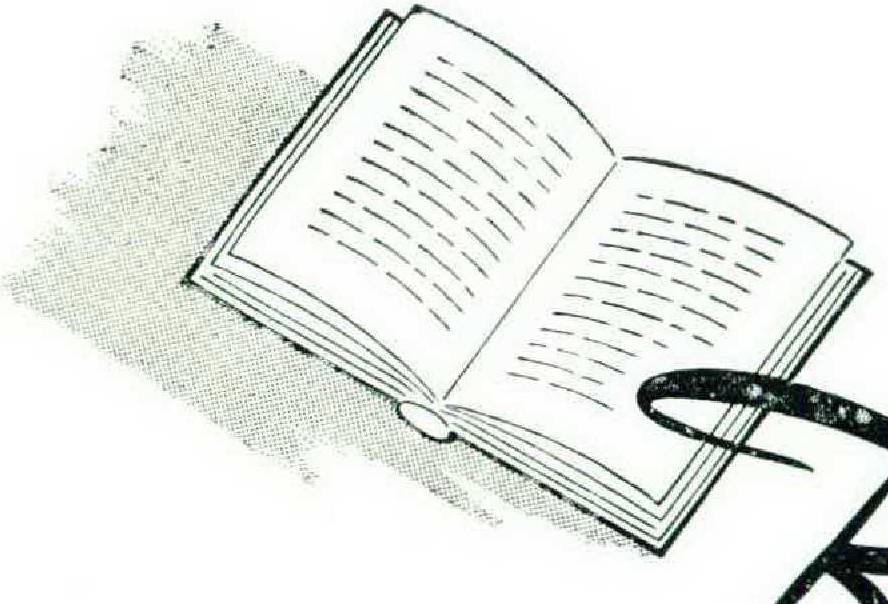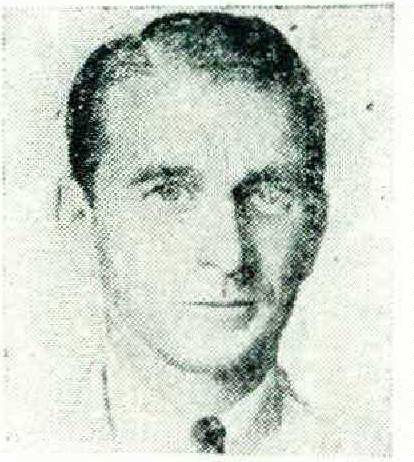 BY
FLYING north from New Wrk the other day, I observed with some surprise innumerable ponds and small lakes, blue lairs which would have been hidden from the motorist's eyes by the contours and woods of Connecticut, but which on this sunny morning from our height were an open and beckoning view to any fisherman. Looking down, one could see the formation of the water floor, the deep holes, the rocky ledges, and the sandy bars, and one could imagine the trout and black bass which must be an annual challenge to those amateurs within reach. From my height, I envied them, for there are two things in life of which I shall never have enough — game fish and cherries.
The restriction on travel will keep a good many Canada-bound fishermen at home this year, and the prohibition adds a new incentive for fishing in one's own back yard. In all my life I have had only three days on the Restigouche, and the memory of them gives me something to dream about after the war. Meantime, my fishing is confined to Essex County and to those brooks and ponds which are literally within a radius of six miles from our summer cottage.
Fishing in the back yard
Fishing in one's back yard is a good deal more fun than some of my fly-proud friends will admit. First you must explore your stream, an exploration which in these days when so many families have added young pigs and chicken runs to their estates is attended with a decidedly sour note. But in fishing, as in writing, persistence is rewarded. And as you hunt, so you will find stretches of fresh water whose secrets even the oldest inhabitant has forgotten.
There is this godsend for those of us who fish in the back yard. Here in Massachusetts, streams as beautiful as the North River (which, of course, is south of Boston), streams which for half a century have been polluted by industry, are now fresh run. The telegram has gone out to the deep, and now up the North River, as up the Ipswich, come the striped bass, fighters as strong and stubborn as salmon, especially if you tangle with them at ebb tide between the grassy banks upstream. Thus within twenty-five miles of Boston I have caught stripers on as lovely a river as you will see, a river on which were launched some of our famous clippers a hundred years ago.
I have caught calico bass at Chebacco, black bass from the Labor-in-vain Pond in Ipswich, a poundand-a-half rainbow in Topsfield, and brook trout in a spot marked "X."Not every time, of course. Nor anything like always in the same place. And not necessarily on flies, dry or wet. Many's the time when not hellgrammites nor worms nor bass plugs will attract, and when the sun on the water, a turtle's head showing, and the peace of being solitary are one's only consolation.
But back-yard fishing admits of variety which you are too rich to experience in the Canadian woods. For here are days of disappointment ending suddenly in a burst of glory. For it is a glory to discover that wildness has not vanished from the woods and water which you know so well. Listen.
On the morning this is being written, my friend and I rose at five. It was still, gray, and misty when an hour later we drove to a brook, long disused, two miles as the crow flies from my house. Gossip said it had been stocked forty years ago, then fished out, then overgrown. On previous visits, I had never raised even a fingerling. We fitted our rods, with the saliva of expectation rising in our throats, and when fhe worm went on my hook it bore the imprimatur of Weeks spit.
The pool I made for was surrounded by alders, and as I stooped and crept up, I heard the splash as of a monstrous rise. "That can't be a fish,"I thought, and then I saw. It was a dog otter. He was swimming strongly, diving under; then the rings of bubbles marking his course, then his head coming up, the body rolling like a porpoise, and down he went. He circled the pool, and then, when directly opposite me, felt my presence and was under and away. Had he alerted the fish for us? Had he aroused the big ones and driven them to one God-given moment ?
All I can tell you is that in the space of an hour and a half, we caught six of the fattest brook trout it has been my luck to see, one fourteen inches, one twelve, and all taken in a space no wider than your living room. We lost double the six in those who spat out the hook or rubbed it off against the rocks.
But what counts is not the number, but the trembling realization of the otter, the trout, the line knifing the water, and the uncertainty as to whether the big one can be brought to the net.
High adventure
James R. Ullman, who graduated from Princeton in 1929, is a tested mountaineer. He has climbed in Switzerland, in the Andes, in Mexico, in the Canadian and American Rockies. He knows the heroism of the mountains and the saga of Everest. In such experience he has found the elements of exhilaration and suspense which distinguish his first novel, The White Tower.
The White Tower, or Weissturm, as the guides knew it, is one of the citadels of the Alps, a clear, dazzling peak whose precipice tops rise supreme above the valley and village of Kandermatt. No man had ever reached its crest and lived to tell the story. Few climbers, native or visitor, had the courage and stamina to challenge it. Even to reach its shoulders was a five-day feat in favorable weather.
Into the village of Kandermatt drifts an American aviator in October, 1944. Sole survivor of an American bomber, Captain Martin Ordway in his parachute comes down through the mountain mist to land in a pasture he had known as a student. Stunned and half frozen, he is rescued by Andreas Benner and resuscitated by Carla Dehn, the girl of his calf love, with whom he had climbed the lesser slopes twelve years earlier. Giving Martin all the luck in the world, I still think he was riding coincidence rather hard.
He is up and about on the second day. His friends at the Gasthof have hidden his uniform, and plans are afoot to save him from internment. Meantime, in borrowed clothes too small for his big frame, he visits the habitués, falls in love again with Carla, and with American impetuosity decides that once and forever he must climb the White Tower. Old Andreas, whose father lost his life on the Weissturm, is obviously the first choice for such an expedition; and when he tells Martin that for safety's sake they must have at least six climbers, the American lines up Delambre, a French exile writer (suspected of quiet drinking), Radcliffe, the wiry English geologist who had been with Mallory on Everest, and Hein, an officer of the Wehrmacht on leave and, like Martin, in disguise.
The reader is soon immersed in the affairs and excitement of six people who want to climb an unapproachable mountain and who are climbing it together because they can't climb it alone. I don't know how far to trust the symbolism of this Alpine fraternity, all of whom are trying to escape from the reality of a sick world; the French dilettante who believes in decadence, the English rock-collector so valiant in his retreats, the American builder who had blown up a thousand homes, the Austrian beauty running away from her Nazi husband, and the German officer to whom climbing is as ruthless as war. I don't know whether Martin's and Carla's delicious love-making would be an apéritif for such an endeavor, or whether she would kiss him quite so often as she seems to with "his face glistening with sweat." I don't know how four days' supply of food could be made to stretch through such a long snowstorm or whether a crippled party could descend so securely. These episodes, along with Martin's precision landing, one must take on faith.
But I do know that the terror and loneliness of great height are here described with power and beauty. I know that the intimacy and warmth of Alpine hut and of canvas under snow stand out like oases in the long drudge of this climb. I know that Martin is by turns a salty and idealized American, and I could wish that it had not taken quite so long to follow his exploits. The novelist is intent that every reader shall share in the ordeal and exhaustion of the climb. This is right. But all through the latter stages, he resorts to repetitions of the gray rock world and to flashbacks of earlier reminiscence which stretch out the narrative without deepening its interest.
Rebels both
Raw Material is the uninviting title of an unusual book. It is the halfway autobiography of Oliver La Farge, born the son of Grant La Farge and one of the third generation of artists, educated at Groton and Harvard and on the waters of Narragansett Bay, employed as an assistant to a Danish archaeologist at Tulane, and in his field work with the Mayan Indians learning Spanish so that it became his second tongue, piecing together the primitive dialects, coming to know certain parts of Latin America better than he did his own country, writing his best-seller, Laughing Boy, and feeling within himself that slow rebellion against the tradition and habits of the Eastern seaboard, a rebellion of which this book is, he believes, the emancipation proclamation. La Farge is today a major and the historical officer of the Air Transport Command. Assigned to a fascinating outfit and in love with a bomber, from his new height he looks down on the landscape of his youth.
These pages are charged with feeling: with affection, as in that superb chapter about his father ("Old Man Facing Death"); with resentment, as when he speaks of Robinson and the mass bullying at Groton; with loyalty when he recalls his liberated and absorbing days with the Indians; and with dedication when at the dose he examines with such candor his writing. Whether the rebellion which has cut him loose from conformity is as final as he now believes, I question, but in the heat of it he has written a provocative book.
Artie Greengroin Pfc is rebellion in a lighter vein. In this series of short sketches which were written for the London edition of Yank, Harry Brown has summed up the escapades and pet gripes of a Pfc in the QM Corps, who comes from Brooklyn and whose dialect has the shrewdness, the show-off, and the humor of the pavement-bred American.
Artie is not a fighter like Mauldin's Willie and Joe. He flourishes in the rear area where, in his own way, he gives the bird to sergeants and chicken colonels, where he peels potatoes, cleans differentials, stands inspection, brags to his doll at the Snort and Whistle, and, on rare occasions, writes "pertry or makes a play for a duchess. As in Nize Baby, the humor lies half in the spelling and half in the situation, and the portrait of the Army which emerges is an amusing complement to Mr. Brown's admirable novel, A Walk in the Sun.