Columbia Broadcasting System
LISTEN: SEPTEMBER 1, 1945
A Yank came home on a Transatlantic Call program broadcast to America and Britain on June 3. A fortnight later it was rebroadcast in Britain. A woman in Somerset sat listening to this simple, poignant, straightforward homecoming. The program ended. She moved to her writing table:
". . .while my heart is still warm I want to tell you how we enjoyed your 'A Yank Comes Home'...when it was over I said 'God bless you all, and thank you all.' And I want to ask you to look after them and do all you can for them now you've got them safely back. For you'll never get as good Ambassadors over here again as plain GI Joe has been.
"I'm a case in point... not a romantic young girl or a socialite equally at home in London or New York. I'm just a plain-headed middle-aged British housewife. One schoolboy son at home. One daughter a nurse in an occupied territory. I served as a nurse in the last war, and helped make aircraft in this. I was a bit highbrow — disliked nasal crooners.
"Well, my husband invited an American soldier home. Any soldier was more than welcome — but I remember wishing beforehand it might have been a Free French soldier (I went to a French school). I enjoyed that visit, and a number of others.
"Then came a lad who was like our own son; I wept bitterly when he was ordered away. Others came; at least one was like a second son. They wrote. Their mothers wrote. I thought I disliked the American accent. I grew to love it. I even endure crooners for its sake.
"I've read some American history ...read some modern American views . . . listen when there's a broadcast available. No one can say 'Our boys and the Americans' in front of me ! They're all Our Boys. I can, and will, teach my neighbors pinochle. My young son has moreVarga girls — and 'Ike' over his bed — and crossed Stars and Stripes over all. He has likewise a ripe vocabulary of GI slang...
"You certainly did a swell job on this household! "
The job of binding our peoples together like that is worth doing.Thank you, Mrs. Usher.
To break the daily monotony of 8 hours of night flying 40 Army Air Force instructors at Douglas (Arizona) Army Airfield tune the radios in their B-25's to the post-midnight quiz-and-record program broadcast by station KNX (CBS in Hollywood). The instructors in each plane compete in answering the quiz, and report their scores on landing. They say it keeps them from being bored to death, and, worse yet, going "rigid" in the plane.
Students at KOIN's Annual Institute for the Study of Radio get, besides excellent training, a pretty good definition of public service in radio. As the CBS Portland, Ore. affiliate sees it, public service is "the successful communication of local and national ideals (economic, social, and cultural) according to the peculiar needs of each station's listening audience. It is democratic in function, free from bias, or selfish interest, and inseparable from every phase of station operation."
Worth noting, too, is Broadcasting's recent editorial comment on this definition :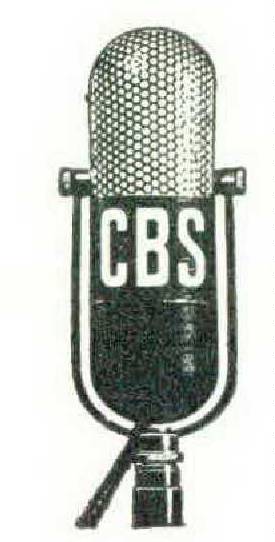 "This might be a shining slogan for all stations, regardless of their location. By conducting such educational institutes, KOIN and other stations such as KMBC Kansas City (also a CBS affiliate) are bringing to educators themselves a better understanding of free American broadcasting. Educators will leave such institutes with a keener appreciation of radio's contribution to our cultural life, and with more sharply defined ideas of bow our kind of radio can be utilized in our kind of an educational world."
Columbia's Shortwave News Department recently got its first letter from a secret listener in Germany. It was written 7 days after V-E Day. The writer said that he had been listening for the past two years, adding: "Your reports of the day at 17:00 o'clock ( 12 noon EWT) I liked best from all shows of all countries. It was put together very well, whereas the reports of our Nazis were just taken from nowhere, fairy-tales which every person with a little brains could soon recognize as lies."
The jackpot question was: What was the name of the cruiser carrying President Truman to the Potsdam meeting?
Yeoman Second Class John L. Casteen gave the correct answer first and walked off the stage of Take It Or Leave It, Sunday night, July 15 with $1220, and a free phone call to his mother in Rocky Mount, N. C.
He got $64 for answering the $64 question; $156 for answering the jackpot question and a $1000 war bond for being the 1000th contestant interviewed by Phil Baker on his vastly popular CBS program.
A few days earlier Casteen got back to the U.S. after 2½ years with a sub chaser squadron. Sunday afternoon he and his girl went to a ball game, then picked up a couple of tickets for the broadcast. When they were in the theatre he told his girl he had a hunch his number would come up. It did.
On the stage he told Baker he wasn't nervous, but he kept calling him "Mr. Harris". He elected to answer the question on "musical commands" and moved swiftly and surely from Don't Sit Under the Apple Tree (the $1 question) through Don't Fence Me In (the $16 question) to Give My Regards to Broadway (the $64 question).
Then he identified the cruiser Augusta.
This is CBS the COLUMBIA BROADCASTING SYSTEM