ByMOSES SMITH
WHEN Victor and Columbia finally settled their differences with James Caesar Petrillo and his Musicians' Union, record collectors looked forward to filling in some of the enormous gaps in classical libraries. The indications are, unfortunately, that the record companies will concentrate instead on new versions of recorded stand-bys. Even though it is obvious that a record company would prefer the release of a favorite concert-hall item to a little-known work of the past or an aggressive novelty of the present, it is not quite so apparent why a second and even third recording of a familiar number should be issued before a first recording of an unfamiliar one is attempted.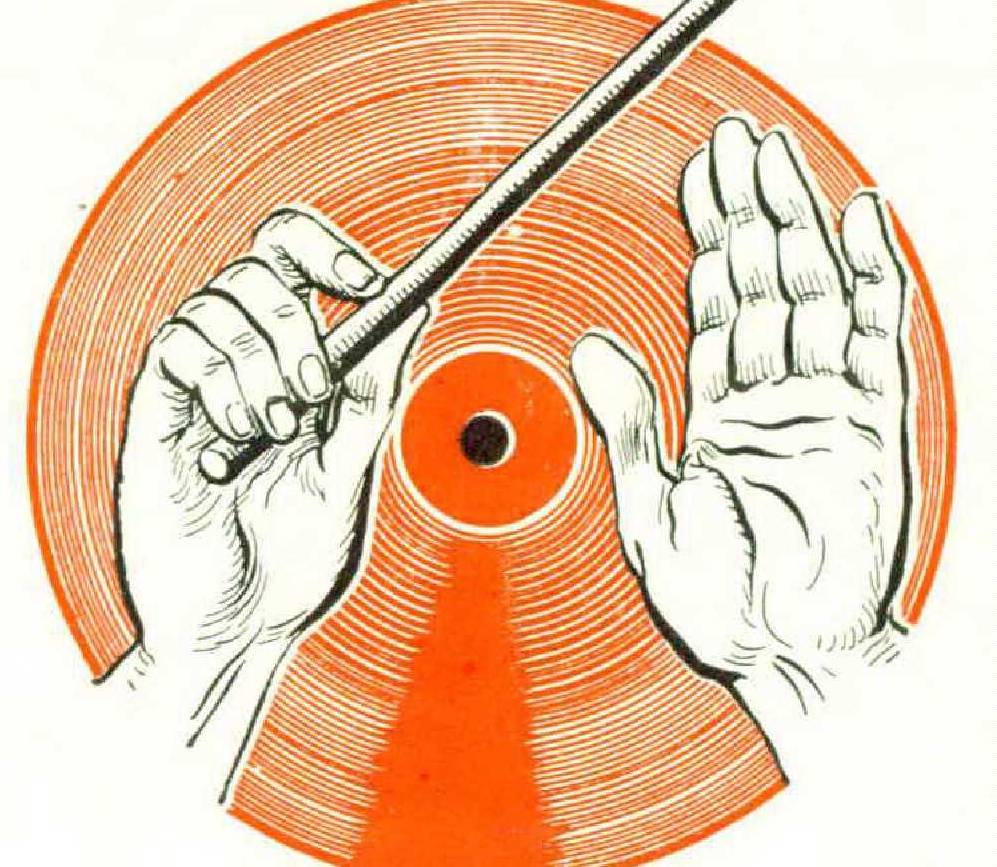 The commercial justification for this procedure — and record companies are commercial enterprises — is that the fresh recording of an old favorite sells far better than a previously unrecorded work which is not well known. This apparently arbitrary restriction of recorded repertoire thus reflects popular taste.
In the opera house the public is chary of novelty and insists on the repetition of the same operas year after year. The repertoire in symphony concert halls consists largely of performances of hackneyed music, generally bearing the stamp of nineteenthcentury Romanticism. The inertia of managers, conductors, and performers is largely responsible for the rut in which the record companies now find themselves.
A glance at some symphonic music recorded since Victor and Columbia resumed operations shows that, for the present at least, nothing has changed. The first fruits of the new association between Columbia and the Philadelphia Orchestra, led by Eugene Ormandy, were Beethoven's Seventh Symphony, Dvorák's "New World" Symphony, and "Death and Transfiguration," by Strauss — all of which are represented by several earlier recordings in domestic catalogues. The first recording session of the New York Philharmonic-Symphony Orchestra under Artur Rodzinski for Columbia yielded a reproduction of Tchaikovsky's " Pathetic" Symphony, for which current catalogues offer a choice of many versions, and George Gershwin's "An American in Paris," already in Victor and Decca catalogues but not previously in Columbia's.
Meanwhile, Toscanini and the NBC Symphony Orchestra spent live hours and $8000 in two sessions recording that same Seventh Symphony of Beethoven for Victor, which already had in its catalogue a wonderful performance of the work by Toscanini and the Philharmonic. Technically, it is true, the earlier recording is not so good as the playing, but it is still good enough for most record buyers, especially when there is so much unrecorded music for Toscanini to undertake. Perhaps it is a cruel poetic justice which resulted in Toscanini's refusal to approve the recent recording despite the great expense and effort which went into it.
The Boston Symphony Orchestra, busiest of all, put in seven sessions under Koussevitzky, and there have been several sessions of "Pops" recordings under Arthur Fiedler. The most novel item of Koussevitzky's repertoire was the Piano Concerto by Khachaturian, a Hollywoodish sort of bombast out of Russia. One of the hits of last season — a good-will offering to the Soviet Union, which requested the recording—it brought fame to the soloist, William Kapell.
Of the great music of the past, Victor decided to commit to permanent form the recent performance of Berlioz's "Harold in Italy" under Koussevitzky, with William Primrose as the superlative viola soloist. This has never appeared in an American record catalogue or, at last accounts, in any foreign one, save in excerpts. The bulk of the Bostonians' recording, however, was devoted to the Fifth Symphonies of Beethoven and Tchaikovsky, Schubert's "Unfinished" Symphony, Brahms's Third Symphony, and Mozart's great E-flat Symphony, all of which have been recorded many times before; and to the Second Suite from Ravel's "Daphnis and Chloë," of which there are three recordings in domestic catalogues, including one by the Boston Orchestra under Koussevitzky.
There are valid reasons for duplications in recorded repertoire, such as the improvements in recording technique or differing tastes in interpretation. These reasons, however, are overstressed; and they often do not determine the actual decisions of the companies, anyhow. The selection of classical repertoire for records in this country is still largely impulsive and hit-or-miss, as it is inevitably in the field of popular records.
Proposals for fresh repertoire to be recorded are, therefore, likely to fall on preoccupied if not deaf ears. Yet one likes to hope, for example, that Decca will find something more substantial for Heifetz to record than the four saccharine salon pieces recently released. Heifetz had been a Victor artist since he came to this country as a boy prodigy in 1917, and it was the spectacular announcement of Decca's acquisition of his services which was said to have precipitated the settlement between the Musicians' Union and Victor and Columbia. Decca, which had settled a year earlier, was thought to be preparing to challenge the other two companies in classical, as previously in popular, music.
Some violinist, at any rate, whether it be Heifetz or not, ought to record the beautiful new Violin Concerto by Bela Bartok or the attractive one by Bohuslav Martinu. Both works have had popular success in concert, a sine qua non for a new recording. Mahler and Bruckner are still inadequately represented in the record catalogues, while their symphonies grow steadily in favor in this country. There is the Symphony of Stravinsky, whose far more dissonant music has sold well on records. There is Beethoven's opera "Fidelio," a masterpiece of which only a few selections have been recorded. Toscanini recently directed a remarkable performance on the radio, made to order for records.
Suggestions could easily be multiplied without going beyond the bounds of commercial feasibility. In the past, American record companies have usually followed the lead of the companies abroad. Now they have the opportunity to exchange roles, for they have the music of the world at their command.