THE ATLANTIC Bookshelf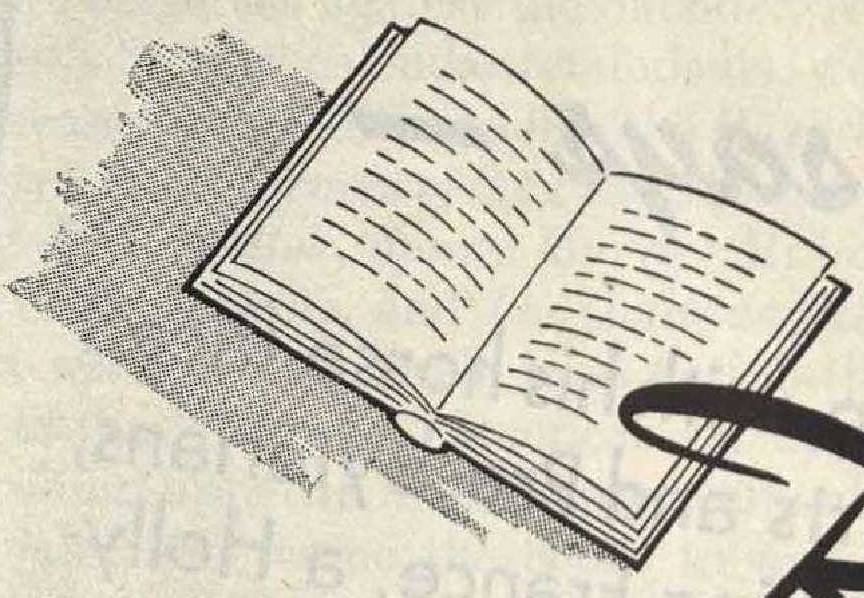 BY EDWARD WEEKS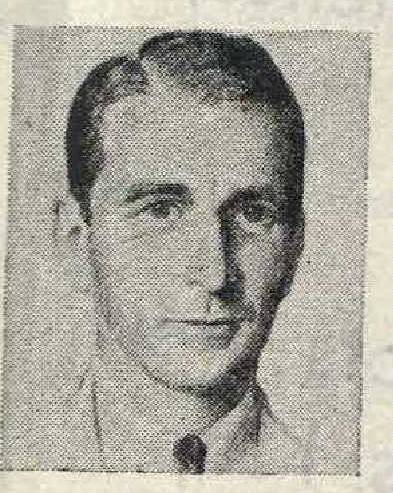 IT WAS the depression of 1933 which convinced publishers that people could be so depressed that they would stop buying books. Nothing so abrupt had ever occurred in American publishing, not even in the First World War. So the book trade called in an efficiency doctor who proceeded to take the temperature of the reading public. His diagnosis was this: that round about April people grow allergic to print; then the hounds of spring tug them out of doors to plant seeds and other things. This recess lasts through the dog days of July and into August, when vacation and a sea breeze begin to revive interest. With October's foliage the American zest is in full cry; whether for gratification or self-improvement, people are reading avidly. This continues through the frost of Thanksgiving, through the generosity of Christmas and the resolution of January; the blood quickens, the mind races, until the phalanx runs full tilt into the granite of income taxes and the slough of March. That slows everything down.
But the reading chart made no allowance for Hitler. No man since Napoleon has had such effect on literature. He has infected our thinking for a quarter of a century, and there will be counter-irritants in press for years after his death. Following the burning of the books, he sent scholarship into concentration camps or exile, turned creative writers into pamphleteers, and polluted the air with propaganda. The infections of racial poisoning, the debilitation of young talent (how many potential young writers are numbered among the two million and a half French prisoners?), the mistrust, the humus-fires of hatred he has left smoldering underground — these are some of Hitler's aftereffects. And the greatest of them all is fear.
Europe since 1938 has lived in fear. Gradually we too have been assailed. An American editor watching the weekly demand for books has seen what fearful thinking can do to a nation's temperature. Books had nothing to offer us the week of Munich and again in September, 1939; while we waited for the worst at Pearl Harbor, Stalingrad, and El Alamein, book sales were cut as if by a knife. In April and May of this year the combined shock of Germany's defeat, the President's death, the prison pens, the disappearance of Hitler, and the hopes and fears of San Francisco raised the country's fever to 104½: in this fever people took their daily shot of radio, newsprint, and pictures; they did not swallow books.
But one cannot fight for long in a fever, and in our cooler, more determined moments we have been reading with a conscientiousness beyond anything measured in peace. It was conscience which spurred the millions to read One World, A Time for Decision, and U. S. Foreign Policy; and now as we throw our weight against Japan it is conscience which makes us take seriously Owen Lattimore's Solution in Asia, Edgar Snow's People on Our Side, and Harrison Forman's Report from Red China.
Cream puffs or conscience
As memory glances back through Fifty Years of Best Sellers, 1895-1945 by Alice Payne Hackett, it is clear what a change has come over us since 1917 when we were roused from our century of privacy. Prior to 1917 the only best sellers listed were novels, and in a time as ominous as 1915-1916 the books in greatest demand were most of them cream puffs: Pollyanna Grows Up by Eleanor Porter, A Far Country by Winston Churchill, When a Man's a Man by Harold Bell Wright, and best of the lot, Seventeen by Booth Tarkington and Mr. Britling Sees It Through. No works of non-fiction were listed, for the simple reason that people did not demand them in printings large enough to be noticed.
By 1919 the self-satisfaction of the United States had been outgrown. That year there was a list of Best Sellers in Non-Fiction and it was topped by The Education of Henry Adams. The prominence of that classic meant not only that we valued its self-examination and fine style; it meant that we were beginning to measure ourselves against the outside. And as Miss Hackett's literary calendar reminds us, we continued that measurement in books like the Page Letters, The Economic Consequences of the Peace, The Americanization of Edward Bok, James Harvey Robinson's The Mind in the Making, and The Outline of History.
Fact was a broader vein than fiction, but all was not gold that glittered. Americans, it appeared, had an autumnal appetite for self-improvement; and with hallelujahs, here came the books to make us wiser in a week. Will Durant's prefaces for the HaldemanJulius fiveand ten-cent library grew into The Story of Philosophy. An unknown lecturer, ably edited, found the secret of How to Win Friends and Influence People, and a great advertiser introduced us to The Man Nobody Knows. Mark the titles. Mark how catchy and self-assuring they are: Life Begins at Forty, The Art of Thinking, Why We Behave Like Human Beings. So we doctored ourselves with soothing syrup while the war was wearing off.
Miss Hackett in her brief, lively commentary helps to explain this fashion show of literature: she reminds us of books which were luxuries and of those more indispensable; she shows the lowering of quality as the mass markets were made accessible, and she poses the question of what is ahead. Beyond doubt the book clubs, the Reader's Digest, the Armed Services Editions, Pocket Books, and the S. & S. paper editions will usher in a new era of popularizers after the war. Will these new best sellers be on the side of the angels ? Or will they be as silly as Coué ("Every day in every way I am getting better and better"), as misleading as the history of Harry Elmer Barnes, or as full of fearful thinking as Hayek's The Road to Serfdom?
The world, the flesh, and Father Smith
The greater the fear and uncertainty, the greater the need for faith. That is why, despite our shell of skepticism, men everywhere are listening for the note of affirmation. I have never met Bruce Marshall, but I think I should enjoy doing so. I read him to be a fearless Scot with a trinity of virtues which would make him distinguished in any modern company of novelists: he writes with an open heart, a salty understanding of frailty, and with the most delightful, impertinent wit that I have chuckled over this year.
In his novel The World, the Flesh and Father Smith he mirrors the life of a Scotch town as it is seen and experienced by a gentle, unpretentious Catholic priest. Father Smith labors against heavy odds in his Protestant-dominated parish, and we like him instantly for his gritty devotion and the inner humor that supports him when the going is rough. We see him in his youth (the year was 1908) saying Mass in the makeshift chapel of the fruit market; we see him stoned by the louts; we see him visiting the High Kirk on St. Andrew's Day, where with gentle irony he prays for Scotland's conversion; we see him in the slums and as a chaplain in France; we see the parish burgeon under his care, a new church built and converts coming his way. We see that Father Smith is a man of gentle strength, a priest who will not be shamed out of talking about the things of God, a canon too independent for higher preferment but who, as he puzzles over the reasons for man's inadequacy, makes each of us acutely aware of how un-Christian our world has become.
Mr. Marshall himself is a convert, and the fact adds ardor and piquancy to his observations. One surmises that, like Father Smith, he has known both loneliness and persecution and has found solace in laughter, in the poetry of religion, and in hope that will not down. He is a master mimic and the originator of the happy phrase. His portrait of big, bluff Monsignor O'Duffy, now stumping off to a football match, now reviling and then enchanted by the cinema, now thundering at his flock, is a picture of Irish heartiness the world over; and when toward the close we read the account of his funeral, it comes over us how much Monsignor O'Duffy has meant to his community.
The story is built up not by a succession of spectacular episodes, as in The Keys of the Kingdom; it is a looping together of home truths and sincere sermons pointed toward our common experience. "The chief grumble I've got against sin," says the Bishop, "is that it is so boring." And Father Smith reflects: "That's the great thing about persecution: it keeps you up to the mark. It's habit, not hatred, that is the real enemy of the Church of God." Again, "it sometimes seemed to him that God made up to wellintentioned Protestants for the loss of the Faith . . . by allowing them to be better at loving their neighbours than Catholics were." " We are afraid to be ourselves in crowds," he says to Doctor Gillespie, "because we are afraid not to be like what we think our neighbours are. . . . It's what I call the new hypocrisy. In the old days people pretended to be better than they were, but now they pretend to be worse."
Humor and sentiment are uppermost, for to Mr. Marshall compassion matters more than liturgy. But the corrective truth is here and even the most sophisticate will be touched as, they share in the quiet mirth and little improprieties, in the loneliness and anxiety with which Father Smith regards our bloody world.
"The Gila Monster"
I have had too much affection for A. Woollcott and too much curious interest in his career to think that I could write impersonally of his biography by Samuel Hopkins Adams. He was the most highly personalized being I have known; and from the first encounter, one sided violently with or against him. We began by quarreling; for on a brief assignment for the Atlantic, he overwrote and I cut. But the sparks passed; he took it upon himself to coach me in broadcasting and editing, and during the last five years of his life I knew him with increasing friendliness. He lectured me on what the Atlantic needed. He put me on the track of Ruth Gordon's diary, told me I had been missing the short stories of an Oregonian, Ben Hur Lampman, and dug out an unpublished Kipling, which I thought was dull. I heard him plead for The Seeing Eye, saw him in both his hits, and at the Gotham, the Ritz, the White House, and the Peter Bent Brigham was admitted as a monosyllable to that devastating and confidential talk.
But, in Percy Hammond's phrase, I never really knew him "in all his massive grandeur," and not until this book appeared had I any clear notion of his enlargement. I never knew of his incredible bringing up in The Phalanx and at Kansas City, nor of the buffeting he received at the Central High School of Philadelphia. I never knew until just before his death that Copey, through the pages of Charles Flandrau, was the character who pointed him towards college, nor why at Hamilton he passed under the nickname of 'Putrid." I never knew why his intentions towards the fairer sex were honorable but remote (mumps in mid-life, says Dr. Adams), or how much he made or lost of a Saturday night in the Thanatopsis Literary and Inside Straight Club. I knew of the fees he demanded of the Atlantic, but not the audacity of his living wage on the air. I never knew how carefully he had been trained in journalism by Carr Van Anda, or that his streak of pruriency was censored by the Times as it had to be later in the New Yorker. I never knew why Ross called him "the Gila Monster."
As far as I can judge, Mr. Adams has carried out a taxing and strenuous assignment, remembering his subject's caustic injunction, "God help you, Sam, if you prettify me." Nor has he. He does not spare the ugly show-off, the gullibility, or the exiguity of Alec's style. "The Woollcott sentimentalities," writes Mr. Adams, "may have a touch of the phoney in cold print; the Woollcott loyalties were imbedded in his life." As I read of his devotion to Julie his sister, or his letter on the death of Duncan Saunders, or his chance note to the mother of the little English refugee he met at the Frankfurters'; as I recall Alice Duer Miller's remark at Bomoseen that she supposed she was Alec's most intimate friend, but that "of course, there are nine hundred and ninety-nine others who feel the same way," I agree. The Woollcott loyalties were imbedded in his life.
Artist and Sculptor
Bill Mauldin is the best combat artist who served with the infantry in the European Theater. There are several reasons why his cartoons and prose, Up Front, hold so much sardonic truth: first, because he has been an infantryman who took part in the invasions of Sicily and Italy, and who wears the Purple Heart; secondly, because when promoted to a sergeant he was allowed to rove, and rove he did, through nine infantry divisions with the combat engineers, up to see the mountain fighting, with the gasoline cowboys of the Army supply, and with the MP's at their crossroads; and thirdly, because he is above all else an artist whose cartoons have made us see the muck and terror of the dogfaces and with what humor they shrug off the unbearable. The pictures of his bearded heroes, Joe and Willie, are unlovely, but their heroism belongs on the same shelf with Ernie Pyle.
To read The Rim by Francis Sedgwick is to feel the impetuosity which is so often characteristic of a first novel. Mr. Sedgwick writes with facility, he writes of art and the well-to-do (in real life he is an artist turned rancher for the duration), and he writes with an idealism which recharges his story at those several upgrades when it is in danger of stalling. Mr. Sedgwick's hero, a young American sculptor, Robert Suffren, is both a snob and a troublemaker. He is absorbed in self-infatuation, convinced of his as yet unrecognized genius, wholly selfish in his demands on the women he thinks he needs for the sake of his art. I feel that Mr. Sedgwick is at his best in his satire of Long Island and Bostonian society, at his second-best when he tries to work out and overexplains the reasons for Robert's kiss of death. Robert's egotism is here for all to see, but it would have been a better story had Mr. Sedgwick allowed the dramatic action to speak for itself.