By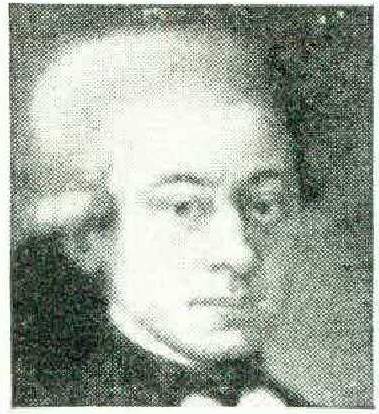 THE world is still waking up to Mozart. His music has never before been sought so generally and with such genuine affection as it is today. People flock to Mozart festivals. The unplaved bulk of his music is beginning to be explored, and the familiar works continue to reveal new subtleties, warm reflections of his volatile spirit, always new depths beneath his smooth-flowing and deceptively "simple" surfaces.
An awakening of this sort calls for enlightened guidance among Mozart's 600-odd works, He has eluded most, writers because, lacking the required prodigious knowledge of his music, they have tried to cover their deficiency by weaving literary garlands. Donald Francis Tovev once wrote that "many movements by Mozart are as alike as peas; but, being alive, they are not as alike as buttons." The point is, of course, that Mozart's music calls for subtle differentiation by the genuine expert.
Alfred Einstein proved himself a profound scholar of Mozart by his handling of the third edition of Koeehel's Thematic Catalogue (1937). The new book confirms his eminence in matters more vital than scholarship — just estimates where the thorough musician and perceptive artist must figure. Mr. Einstein's discussion of the music is categorical and occupies two thirds of the book. In itself this section will be of permanent value, for reference by the casual listener, for detailed study by the specialist.
There are chapters discussing Mozart's "universality," for which the author makes a special claim; his religion, wherein Freemasonry figures; his counterpoint, with special reference to the influence of Sebastian Bach; his relations with women, in which the family Weber fares badly; and his range in choice of keys.
The biographical portion is a portrait drawn by the skillful assembling of facts and gleanings. It is contained in a hundred pages. The author has wisely refrained from a lengthy retelling of Mozart's travels and patron troubles. "Art," he points out, "and especially music, is not a reflection of the biographical but. follows its own law." It is true enough that the creating Mozart was conditioned by outward circumstances, subject to influence by contemporaries, guided quite literally by the opportunity for performance. But the vital current ran always far deeper than the occasion. In this sense Mozart composed in "splendid isolation." Oxford, $5.00.
JOHN N. BUSK