By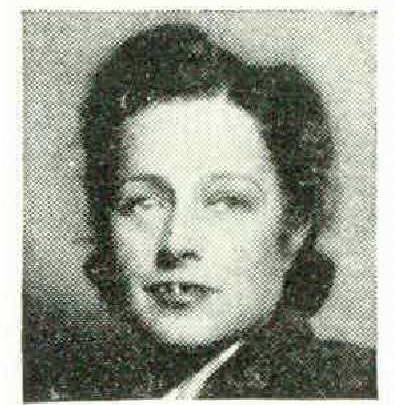 OF Miss Hahn's nine years in China, the most astonishing period was the months in Hong Kong after the Japanese conquest, when, without loss of dignity or integrity, she remained at large while practically all other white people were behind bars.
Years before, she had dropped almost accidentally into Shanghai, but had settled and become absorbed in the life of that exceptional city. Only a Westerner of natural bohemian habit could do it justice, someone who enjoyed endless talk about everything under the sun with every kind of person, from high-ranking Chinese and foreigners to, shall we say, the chatter of her own family of gibbons. She began life there gayly and carelessly: "In placid ignorance I sat on top of a heap of underfed coolies." But she was too intelligent and full of heart to remain long untouched by the life of the country. As a writer she naturally mixed with her Chinese colleagues, and there is one delicious description of a mountain jaunt, ending "in all propriety as Chinese poets have done for generations before us: we went on the lake in boats and wrote poems."
Artists, journalists, soldiers, officials, the Soong sisters, and Shanghai tycoons — every kind of individual strolls through these pages. One attractive specimen, a Living Buddha, appeals to the author for an introduction to someone who will be nice to him during air raids.
The book is a rare accomplishment, an exciting and candid autobiography. Those who cannot approve of its unconventional social outlook should beware lest they miss its interest and truth. Doubleday, Doran, $3.00.
KATHARINE SANSOM