By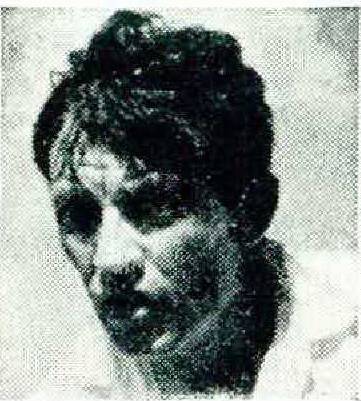 THE argument of this topical poem is that pioneer boldness, which made us what we are today, is a fine thing and must be kept alive, especially for the sake of all Americans killed in the present war. The dead are individualized by the author in the person of Larry, an average American boy. Sturdy, native virtues are catalogued at some length in the opening section, and again at the end of the small book. Place names, names of historically memorable people, and the lavish use of the word freedom characterize the early pages. Later the pioneer virtues, the inventive and exploiting and creative American strengths, are listed with the words changed to include chemicals, machines, and industrial processes.
Mr. Davenport has a good deal to say about tolerance in racial relations, about God, and about progress, all of which he strongly favors. He writes energetically, displays much verbal ingenuity, and makes a strong appeal to readers who might think that conservative, privateinitiative, grass-roots-and-stone-wall, good old-fashioned Americanism, if printed as verse instead of as an editorial, has a more powerful impact. Certainly it has nothing to recommend it as poetry. It is too topical, too purposeful, and too false.
Oddly enough, the more genuine parts of this poem are those that are most nearly realistic, the passages in which Larry's sister and his Buddy speak. When Mr. Davenport speaks in his own voice, he usually attempts to versify prose, and usually fails. Oddly enough, again, one has a creepy distrust of all his talk about big, brave generosity to Poles, Letts, blacks, tans, and yellows. There is a feeling of rather uncomfortable inflation, then at the end of the book a sighing relief and an escaping breath. The author writes of all the right things, but mostly the wrong way.
Archibald MacLeish's poem, "America Was Promises," Carl Sandburg's recorded version of "The People, Yes," and "Ballad for Americans," in which Paul Robeson sings the magnificent lead role, are some of the recent poems in which Mr. Davenport's theme is handled the right way. "My Country" may possibly have a popular appeal and a wide circulation. It speaks in ways a great many people will understand, of things they feel deeply and value. But for all its inspired celebration of native virtues, old and new, it falls short of being a poem necessary to the people it was written for and about. It has the superficial appearance of being poetry, even to some fancy and pretentious spacing of words and parts of lines in the printing of the book. "My Country" is not a place, when the reader takes a quick second thought, where he would care to live, or could really live for long in the
freedom
of which Mr. Davenport speaks.
Simon & Schuster

, $1.50.
JOHN HOLMES