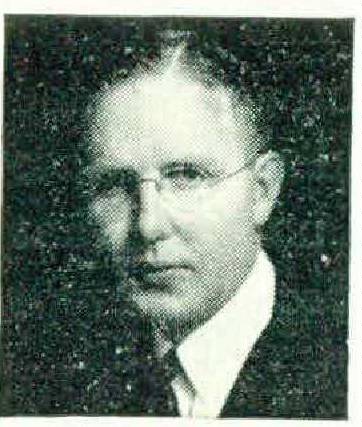 OLD Boys understand him best. When the joyous tempest arose in the schoolroom, that step of his in the corridor had in it all the finality of the last Trump. They can still hear their own heartheats when "by request" they knocked at his study door. They do not forget the controlled anger with which he spoke of impurity in deed or word, or the strong sympathy he would show in their perplexity or distress. The figure of that militant autocrat following his Master with an humble heart sticks steadfast in the memory.
It is not comfortable to write the story of a man during his lifetime. Not that any suspicion of change lingers about the Rector; but it stiffens the wrist to write about the man who may read your words. Yet in this Life of Mr. Peabody the author is wholly candid. From his record it is easy to gather a whole series of limitations and to compile a list of desirable qualities which Mr. Peabody has not. Here is a teacher who is not a scholar, a schoolmaster who thinks the intellectual life comes second; a searcher for the truth for whom the Testament's single phrase "Today shalt thou be with me in Paradise" establishes the certainty of eternal life; a student indifferent to science and skeptical of art. All this is recorded in the book. Any reader is free to draw an indictment, but of the original the picture in his mind will be a travesty.
Among human mechanisms a school is one of the most intricate. If only pupils were parentless, graduates not vocal, and masters blood-brothers of the Head! Mr. Ashburn is a schoolmaster himself. He knows the varied problems. Not a practiced biographer, but without pretensions, with infinite pains and a passion for accuracy, he has undertaken this labor of love — a love too honest to tie blind. Groton broke new ground in American education, it created a fresh conception of boarding school as a vigorous extension of family life, and this record is a book for many doubtful fathers.
It was another era than our own in which Mr. Peabody built. There was a Hamiltonian strain in his tradition. His ideal was the gentleman — by which he meant the Christian whose manners were in keeping with his life. Always in his thought Christ was "the first true gentleman who ever breathed." If boys of his were to grow toward this ideal, their hands must be clean as their hearts, and their manners, which he interpreted as their attitude to others, must be considerate and kind. Snobbery is an incongruous epithet to throw at such an attitude of obligation of the more fortunate to the less, and I recall the puzzlement of the Rector when Miss Jane Addams, whom he greatly admired, showed resentment at his motto of Noblesse oblige. She wanted no distinctions, and this Century of the Common Man seems likely to obliterate them. It is no longer fashionable to leaven the lump.
Yes, Old Boys understand him best, but it is good that others, too, should know him. Every man, every boy, recognizes character when he meets it, and knows in his heart that for this there is no substitute. And whatever else you may say of him. Mr. Peabody is character incarnate. In the long history of schools, Chiron was the best schoolmaster. He turned out only heroes. That is beyond the Rector's power, but eveiy boy who has known him has had at least the chance to know what a hero ought to be.
A few hours after this review was written, Endicott Peabody died. Coward-McCann, $5.00.
ELLERY SEDGWICK