The World of Washington Irving
By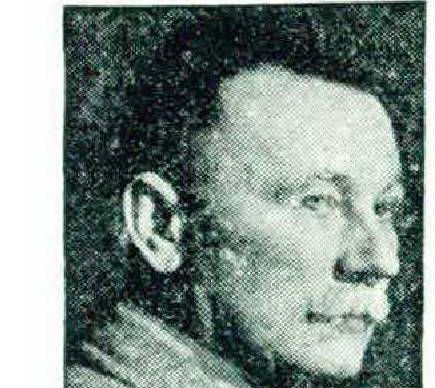 THIS significant book demonstrates how far, in the field of literary history, America has come of age, for no volume could be less provincial or pedantic, or more civilized. In it, Mr. Brooks moves through a large area of knowledge with certainty, with irony and humor, and with a discriminating sense of proportion, never boasting or claiming too much. His methods are now well known: the preliminary thorough research, the careful selection of relevant detail, the scrupulous objectivity, the ingenious use of footnotes, the employment of biography as a structural base, the lucid style flowing with effortless ease through successive pages of erudition. Seldom has learning been more artistically wedded to entertainment.
Opening with a sketch of Parson Weems, the vagabond author of the Life of Washington, the book covers the period from about 1800 up to the "Roaring Forties," closing with an account of the picturesque "travel-writer," John Lloyd Stevens. Chronologically, therefore, it precedes Mr. Brooks's The Flowering of New England. It includes that region, but deals chiefly with other sections: Philadelphia and New York, and also the South and what was then called the West. Its national scope is indicated by the chief figures discussed besides Irving — Jefferson, Audubon, Cooper, Bryant, Poe, and "Nat" Willis, whom Mr. Brooks characterizes as "the Scott Fitzgerald of the belles of Saratoga." Much of the literature discussed is trivial or ephemeral, but Mr. Brooks's paragraphs about it are never dull.
As in his previous volumes, Mr. Brooks is much more than a critic of the printed page. Actually he is more interested in people, in the life and varied facets of the times, than he is in specific odes or essays; but his gift for conclusive summary is always with him. In turning to Bryant, I looked first for "Thanatopsis," the melancholy poem which, as a schoolboy in the Mohawk Valley, I had learned by heart. Although Mr. Brooks devotes only part of one paragraph to this precocious production, he packs in that space all a modern reader needs to know.
But this is primarily a book about men and women, their backgrounds, their ideas, their personalities and relationships; and it is very different in this respect, as in many others, from earlier so-called histories of American literature, like those by Barrett Wendell or Brander Matthews.
If this volume had appeared before The Flowering of New England, it would have been acclaimed, as that was, for its originality, its freshness of spirit, its sanity and wisdom. It is high praise to say that it is a worthy continuation of Mr. Brooks's former studies of our national literature; and his friends will receive gratefully his promise of still another in the series, to deal with the period of Walt Whitman and Herman Melville. Meanwhile we should be thankful for a book so urbane, so honest, so authoritative—and so diverting! Dutton, $3.75.
CLAUDE M. FUESS